Some time back HTC announced its first flagship Evo 3D smartphone for the Indian market. With the launch of Evo 3D people in India now have a much needed choice as far as 3D smartphones are concerned.
Here is our first experience with the HTC Evo 3D:
Considering smartphones like the HTC Sensation that were launched some time back, the HTC Evo 3D misses out on the Aluminum casing or body shell to protect its delicate interiors. Having said that, the device does not lack on the build; it feels at least as strong as most HTC smartphones we have seen in the past. HTC might have discarded the aluminium body to make it lighter and even the plastic cover the device weighs 170 grams.
Evo 3D comes only in black colour and it looks good. The back panel of the device has a matte finish that protects it from scratches and gives the user the freedom to handle the device freely.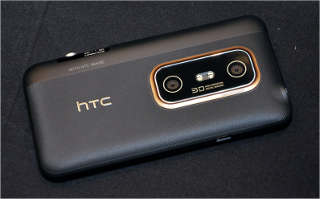 HTC Evo 3D is based on Google's Android Gingerbread 2.3 operating system with HTC Sense 3.5 user interface, which is quite intuitive and impressive as well.
Powered with Qualcomm's latest Snapdragon system on a chip MSM 8660 running at 1.2 GHz with a dedicated Adreno 220 graphics engine it sure is fast The phone also features 1 GB of RAM and 32 GB of onboard storage along with an SD card slot for extra memory.
The best part of Evo 3D is that it features two 5 megapixel cameras at the back that make it capable of capturing real 3D visuals. Evo 3D is capable of capturing 3D visuals at 2 megapixel resolution as well as 720p 3D video at 30 frames per second.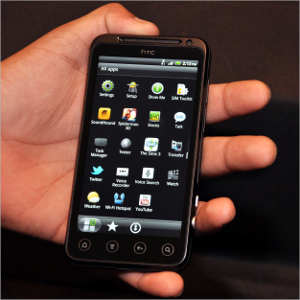 Apart from 3D video the camera is capable of recording full 1080p high definition video at 24 frames per second along with 5 megapixel 2D still images. There is also a very convenient hardware button to switch the camera mode between 2D and 3D.
To complement that, the HTC Evo 3D features a 4.3 inch autoscopic display. Autoscopic displays do not require the user to wear glasses for viewing 3D visuals. The display offers bright and vibrant visual reproductions in 540 x 960 pixel resolution.
The device looks good but is a bit expensive, but there are 3D capabilities on this device that no other device offers so this device in a way justifies its price point as well. And As far as the device's performance goes that will only be unfolded once we get to lay our hands on the device. So until then, stay tuned.