Firefox OS based devices namely, the ZTE Open and Alcatel OneTouch Fire, have hit store shelves in Spain and other countries like Poland, Colombia, Venezuela and Brazil for approximately Rs 5000.
While these phones are very basic with 3.5 inch display, 1 GHz processor and 256 MB RAM. These handsets also come with 3G, WiFi, Bluetooth, and GPS with A-GPS support as well. There is a 3.15 megapixel primary camera, 512 MB internal storage with micro SD card slot and 2 GB card in the package.
The significance of the launch lies with the fact that Firefox OS is the only challenger to Android in entry level segment to reach the market. While Apple iOS and Microsoft's Windows Phone 8 both compete with Android but only in the mid to high segment. Android has so far had unchallenged reign in entry level smartphone and tablet segment, which is contributing biggest chunk for Android based smartphones.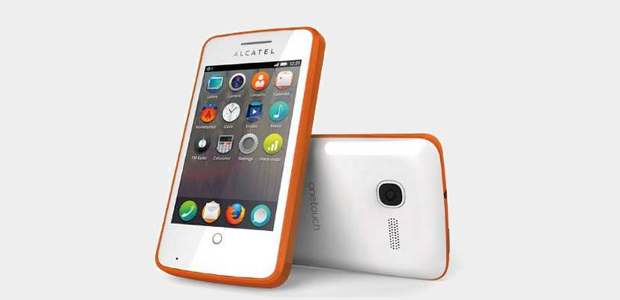 Firefox OS is made by Mozilla and supports HTML5 based applications, which means that it will be very easy for developers to develop apps for these phones. Also the OS is very light and therefore will not put a lot of drain on phones resources and therefore it is expected that phone like ZTE Open will still run smooth despite having very basic specification.
So why is it that Mozilla chose to ignore India which is by far the largest market for entry level smartphones? Well it has to do more with logistics and distribution issue than anything else, Mozilla has gone for operator driven sales model wherein operators sell the phones.
In India, except a few operators many many sell the phones as they don't have that channel available in India.
However other big reason is the predominance of Indian players in the handset space who are deeply into Android ecosystem and for them to change to offer Firefox OS based devices will take a lot of convincing from Mozilla.
But a big market like India can't be ignored and therefore Sony seems to be preparing to launch Firefox version of its Xperia E in India. As we reported earlier, it is busy testing the phone and is expected to soon release in India.
By doing so Sony will save a lot of money as it won't need to develop new hardware; it's just porting that needs to be done. We do not expect Sony to price the phone at Rs 5,000 level rather the Firefox OS based version will be priced at same level as Xperia E Android version. Both Firefox and Android are free operating systems so it is only the hardware and development cost which will determine the price. We do not know the timelines of the launch, but we hope that it is sooner than later.