Surprising everyone, Nokia is finally back in the device segment, though not the smartphone segment. Nokia, which has sold its mobile business to Microsoft, has come out with a tablet and that too with Android operating system. Quite obviously, the Nokia N1 tablet created a storm in the technology circle and was being discussed widely by both laymen as well as techies.
The N1 is though expected to be launched in the first quarter of next year and in all likelihood would be placed in the high end segment. Whatever the cost be, tablet certainly looks exciting with its powerful features and stunning looks. Here we have thus pitted it against the new Nexus 9 which just has been announced for Rs 28,900 in India.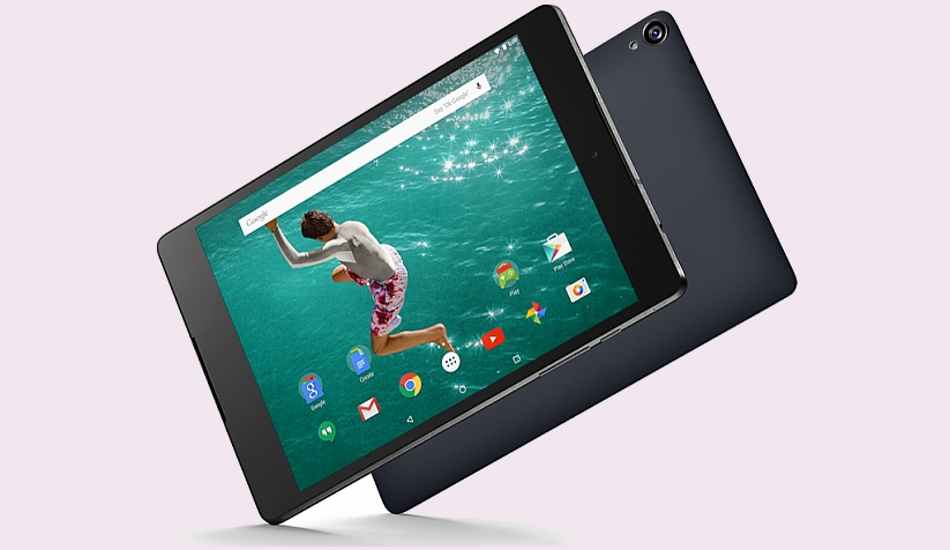 Design and Display
Being an 8.9 inch tablet, the Nexus 9 is certainly a bit bigger with a dimension of 153.68 mm x 228.25 mm x 7.95 mm (width, height, thickness) and weighs whopping 425 grams. The Nokia N1 has a smaller yet a big display, 8 inch. Despite having an 8 inch display, the N1 weighs only 318 grams and is just 6.9 mm thick. The N1 is much smaller than Nexus 9 too with a height of 200.7 mm and width of 138.6 mm.
The 7.9 inch IPS LCD display of Nokia N1 has 1536 x 2048 pixels resolution, thus delivering 324 ppi pixel density. The display has Corning Gorilla Glass 3 protection.
The Nexus 9's 8.9 inch touchscreen too is an IPS LCD display. It has also Corning Gorilla Glass 3 protection as well as 2048×1536 pixels resolution. Since Nexus 9 has a bigger display than N1, the overall pixel density reduces to just 287.64 ppi.
Software
Both the tablets come with the latest Android 5.0 aka Lollipop operating system. However, being a Nexus device, the Nexus 9 offers pure Android version without any modifications. In future too, the Nexus 9 is sure to get further Android versions.
The Nokia N1 however has a custom launcher of its own, called Z launcher. Note that the Z launcher is gaining poplularity and is available from Google Play store. It cannot be said for sure now whether Nokia will launch any further Android versions for this tablet but anyway Android 5.0 has just been launched and the world won't see the next Android version any time soon.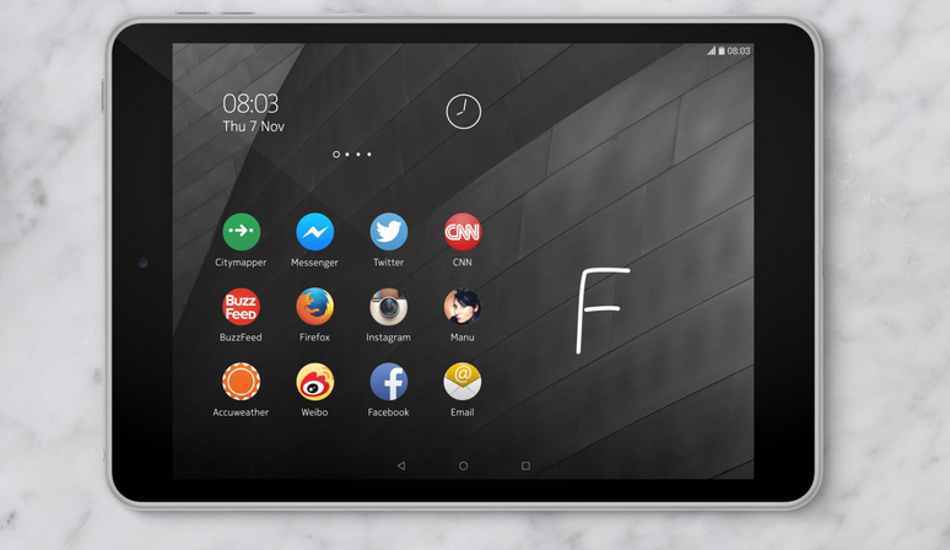 Hardware
Both the tablets have powerful hardware. Nokia N1 uses the 64 bit 2.3 GHz Intel Atom Z3580 quad core processor along with 2 GB RAM, PowerVR G6430, and 32 GB internal storage. There is no expandable storage slot in the N1. Besides, the Nokia tablet has a non-removable 5300 mAh Li-Ion battery, dual band WiFi, WiFi Direct, WiFi Hotspot, DLNA, Bluetooth 4.0, Infrared port, and a micro USB port. Besides, it offers an 8 megapixel rear auto focus camera and a 5 megapixel front camera.
In comparison, the Nexus 9 offers 64 bit Nvidia Tegra K1 dual core processor, 192 core Kepler GPU, and 2 GB RAM. The tablet comes in 16 GB and 32 GB variants and neither have any expandable storage slot. It has a much bigger 6700 Li-Po battery which was necessary considering its bigger display. There is an 8 megapixel auto focus rear camera in the Nexus 9 as well but the front camera of the tablet is of 1.6 megapixel resolution.
A distinct advantage of Nexus 9 is SIM connectivity and thus it offers 3G/LTE connectivity. It has dual band WiFi, WiFi Direct, WiFi Hotspot, DLNA, Bluetooth 4.1, NFC, and a micro USB port.
The Nokia N1 employs a pair of 0.5W stereo speakers while Nexus 9 has dual front-facing speakers with HTC BoomSound.
Conclusion
Both Nokia N1 and Google Nexus 9 have terrific hardware. In a head to head comparison, the Nexus 9 looks slightly better owing to its 3G/LTE connectivity but performance wise, there would not be much of difference between the two. The advantage of Nexus 9 is that Nokia is not going to make available the N1 for quite some time now. Ofcourse like you, we are also eagerly waiting for the N1 and its success would depend a lot on its pricing.