Both the 16 GB and 8 GB version of Motorola's Moto G are now available in India for Rs 13,999 and Rs 12,499 respectively. Meanwhile, for about Rs 12,500 you could also get your hands on the Samsung Galaxy Core. Here we have thus compared the two phones on the basis of their features to see which one is a better option.
Design and Display
In terms of design, the Motorola Moto G is likely to appeal to your senses more than the aging Samsung Galaxy Core as it is curvy and comes with changeable and colourful back panels. The Galaxy Core is quite traditional in design with its thick side panels and plastic body. The Moto G has also a groove in the rear panel where one can place his index finger which makes it comfortable to hold the device and provides a decent grip.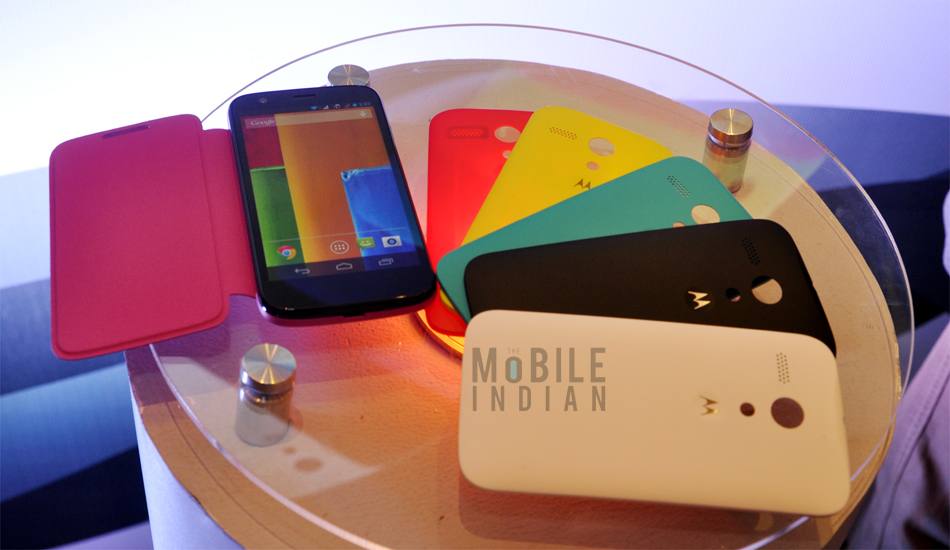 However, Moto G is a bit heavier than the Samsung phone. To be specific, the Moto G measures 65.9×129.9×11.6 mm and weighs 140 grams. The Galaxy Core measures 129.30 x 67.60 x 8.95mm and weighs 124 grams. But this difference in weight is due to the design element implemented in Moto G, its bigger battery, and slightly larger display.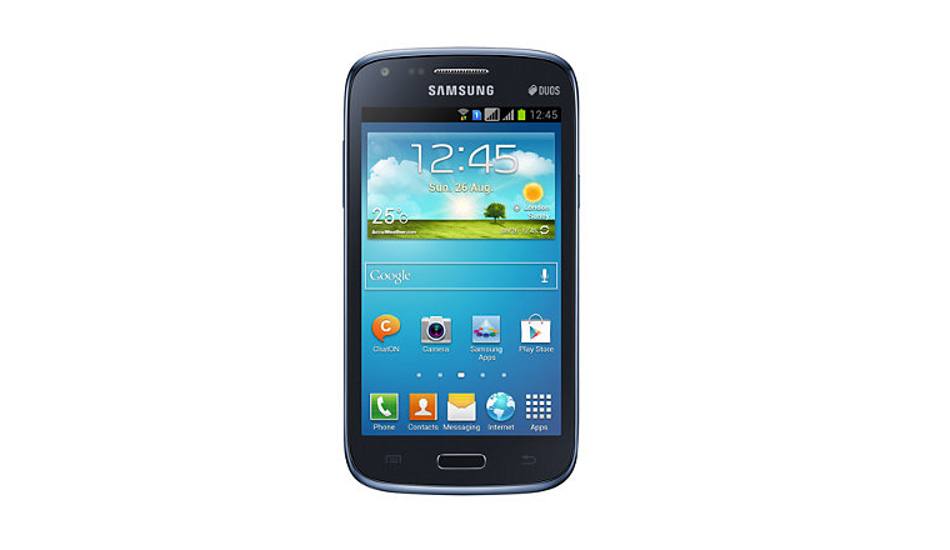 The Moto G comes with a 4.5 inch display with 1280×720 pixels resolution, which means it has huge 329 ppi pixel density. The Samsung Galaxy Core, on the other hand, has a 4.3 inch display with 480×800 pixels resolution only.
###PAGE###
Camera
The Samsung Galaxy Core comes with a 5 megapixel rear camera, an LED flash, and a 0.3 megapixel front camera. The rear camera can capture videos but at only 800×480 pixel resolution. However, this is an auto focus unit and has panorama, smile detection, and 8 continuous shot facility.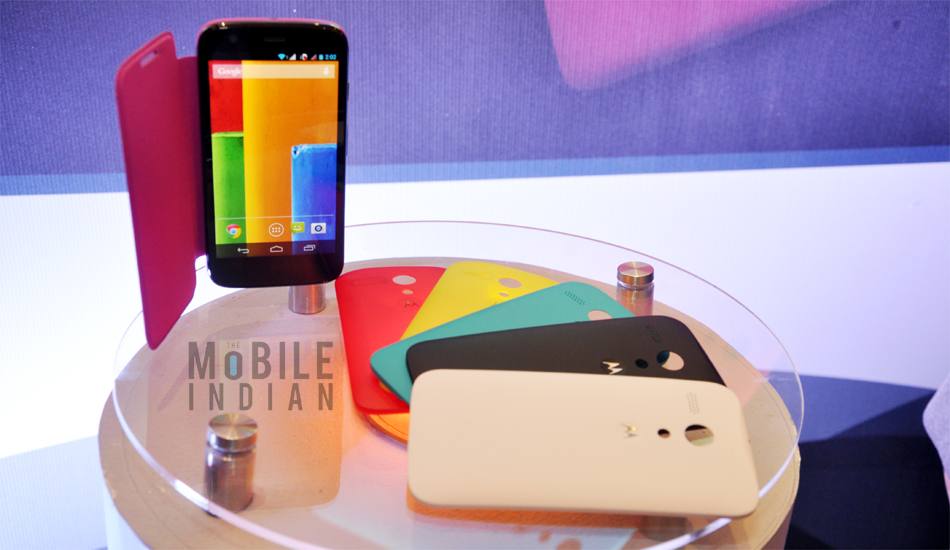 The Moto G too comes with a 5 megapixel auto focus rear camera but this unit can capture high definition videos (1280×720 pixels). Also it has an LED flash and a much better looking 1.3 megapixel front camera. Camera feature wise too, the Moto G looks like a much better choice as it has the slow motion video capturing ability which is normally found in high-end smartphones. Besides, the Moto G also has burst mode, auto HDR, and panorama camera features.
Battery
The Moto G comes with a 2070 mAh battery which claims to provide up to 24 hours of mixed usage, ensuring that you stay connected at all times. Though Motorola has not elaborated any more, a 2070 mAh battery for a 4.5 inch display bearing handset is always considered as enough.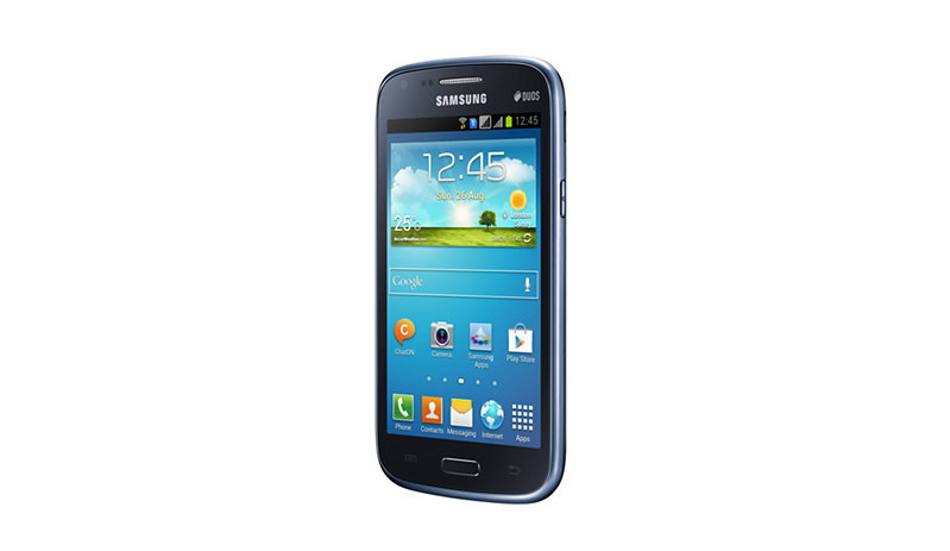 on the other hand Samsung Galaxy Core comes with a decent 1800 mAh battery which it claims to provide 9 hours of 3G talktime.
###PAGE###
Memory and Performance
The Moto G comes in 8 GB and 16 GB versions and neither of them have a micro SD card slot. The Samsung Galaxy Core comfortably beats both the versions with its 8 GB internal memory and 32 GB expandable memory slot.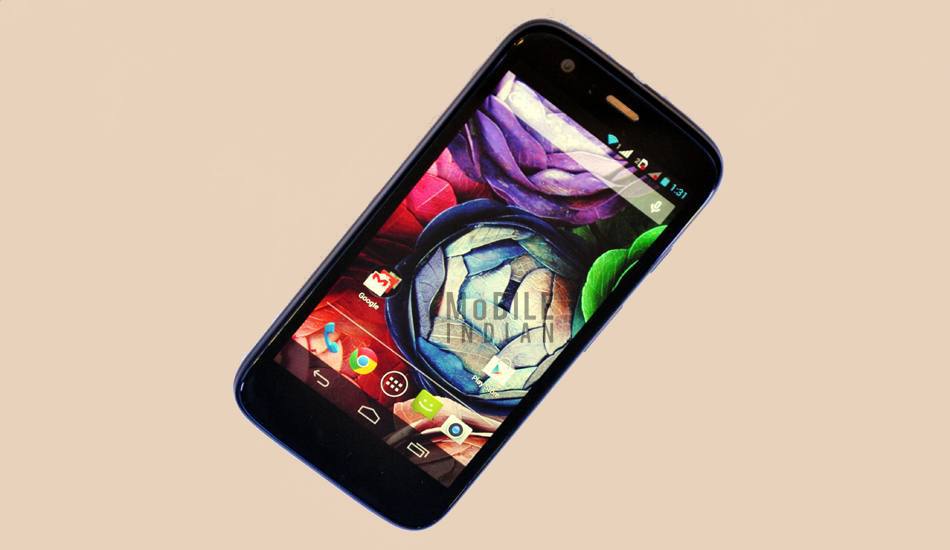 However, when it comes to performance, the Galaxy Core is not that lucky (atleast it seems so). The Motorola Moto G with its 1.2 Ghz Snapdragon Qualcomm quad core processor, 1 GB RAM, and Android 4.3 Jelly Bean operating system is likely to beat the Samsung smartphone hands down as the later has a 1.2 GHz dual core processor, 1 GB RAM, and Android 4.1 Jelly Bean operating system.
Connectivity and Other features
Both the smartphones come with dual SIM connectivity but Moto G is able to download at 21.1 Mbps speed while the Samsung handset can only achieve 5.76 Mbps speed. Both have WiFi, Bluetooth, micro USB port, FM radio and GPS.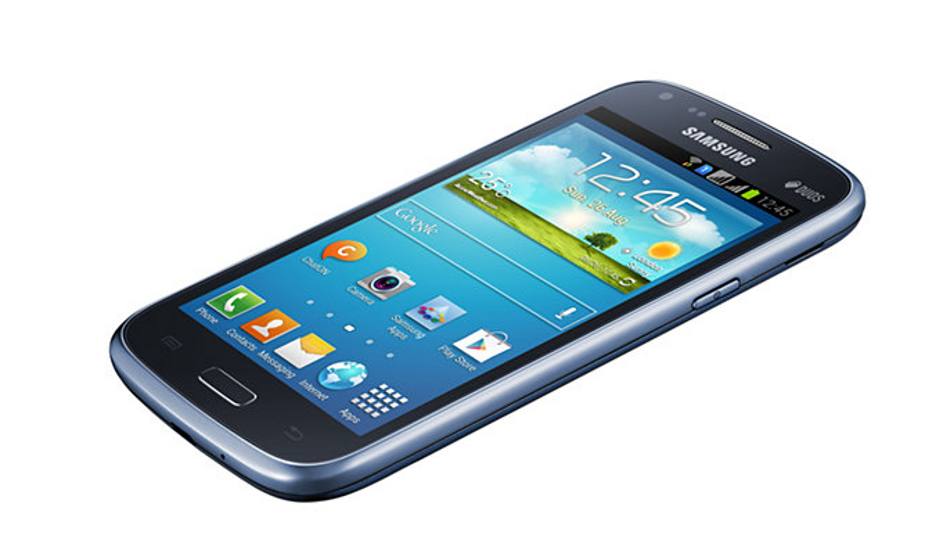 Conclusion
The Motorola Moto G without any doubt looks much better than the Samsung Galaxy Core and has better processor, camera, and even a better display than the Samsung smartphone. The only advantage that Samsung Galaxy Core has against Moto G is an expandable micro SD card slot.