Recently Lenovo brought its S90 Sisley to India for Rs 19,000. Owing to its iPhone 6 like appearance, the S90 instantly made headlines. But as things cooled down we decided to pit it against the famous Xiaomi Mi4, which is available for 19,999, to see if the Lenovo S90 has the necessary muscle to take on its rivals or is just a show-off.
Design
The Lenovo S90 Sisley has close resemblance with the Apple iPhone 6 with aluminium finish, rounded corners and curved edges. It is available in a few different colours, namely white, silver, gold, black/grey. The Lenovo S90 also quite thin (6.9 mm) and light weight (129 grams).


The Xiaomi Mi4 too is very good looking, with its simple front looks with the thin bezels on the fascia, and a lovely aluminium finish surround adding some substance. The back is also simple and attractive. The Xiaomi Mi4 measures 153 x 76 x 6.5 mm, making it marginally larger than the Lenovo, and it weighs 155 grams, making it heavier too.
Display
The Xiaomi Mi4 comes with a 5 inch IPS full HD display, thus its display has pixel density of 441 ppi. IPS technology allows for wider viewing angles, and FHD resolution makes it a joy to watch movies, play games, or read, due to the great amount of detail.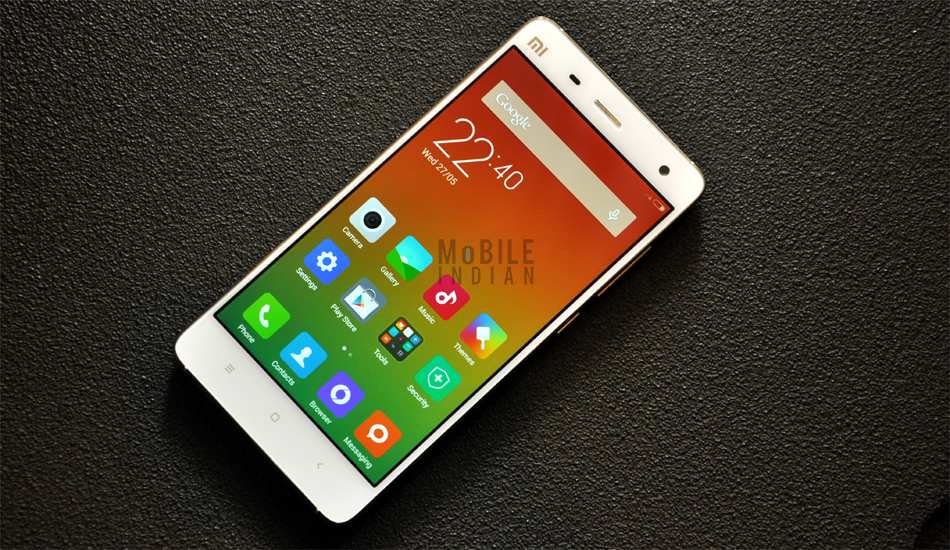 The Lenovo S90 Sisley has a 5 inch Super AMOLED HD display, with a resolution of 720 x 1280 pixels, resulting in a pixel density of 294 ppi. Super AMOLED technology has an ingrained quality of displaying colours more vividly, and having great depth too.
Despite having superior Super AMOLED technology, the S90 lags behind ever so slightly, as the Mi4 has a full HD display.
Processor and Memory
The Lenovo S90 is armed with a quad-core 1.2 GHz processor and 2 GB RAM. Its internal memory stands at 32 GB, but unfortunately the S90 has no expandable storage slot.
On the other hand, theXiaomi Mi4 offers a quad-core 2.5 GHz Snapdragon 801 processor and 3 GB of RAM. This version of the Mi4 has 16 GB of internal storage but has no micro SD card slot.


The extra 16 GB does go in favour of S90 but keep it in mind that the Mi 4 is much more powerful with extra 1 GB RAM and the much powerful Snapdragon 801 CPU.
Software and OS
The Xiaomi Mi4 runs on Android KitKat (4.4) version and has a customised interface, MIUI 5.0. The MIUI has seen a tremendous positive response, and even those who are used to the stock Android (or similar) experience, will not be disappointed. The MIUI is a user/developer based software, where the development pace is very fast thanks to the constant feedback that is provided. We are sure that the Xiaomi Mi4 will get an upgrade to Android Lollipop, and MIUI 6.0 soon, as Xiaomi has started beta-testing of the same.
The Lenovo S90 Sisley runs Android KitKat (4.4), with their own skin on top of that. Lenovo has developed a good looking OS for themselves, and those familiar with Android will never have a problem.
It is difficult to call a winner in this scenario, as everyone has their own preferences.
Battery
The Xiaomi Mi 4 has a huge 3080 mAh battery that claims to offer 12 hours of talk time or 320 hours of standby. While the Lenovo S90 Sisley has a 2300 mAh battery, for which the rated life has not been revealed.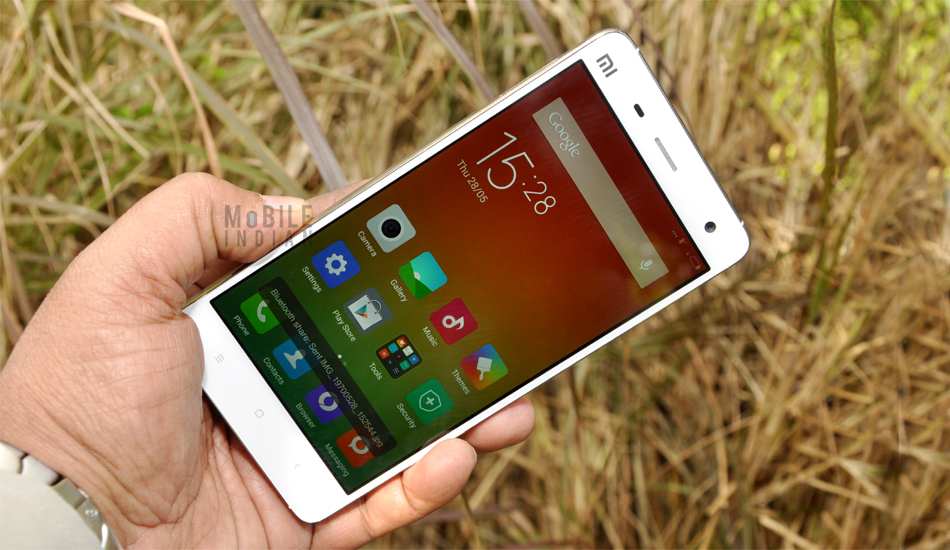 The sheer difference in size will ensure that the Mi4 will come out on top in this section too, unless Lenovo has an absolute ace up its sleeve in terms of battery saving ability.
Camera
The Lenovo S90 Sisley has a 13 megapixel rear camera with auto-focus, 1/3.2 sensor size, geo-tagging, face detection, flash, HDR, and it can record videos at 1080p at 30 fps. In the front, the phone has an 8 megapixel camera for selfies and video calls.
The primary camera of the Xiaomi Mi4 is a 13 megapixel shooter, with 1/3 inch sensor size, auto-focus, geo-tagging, smile detection, flash, panorama, and HDR features. This camera can shoot videos at 2160p at 30 fps and in slow motion at 120 fps at 720p. The secondary camera, the selfie taker, is an 8 megapixel camera, which can record videos at 1080p at 30 fps.
In the meanwhile, you can check out our clicks from the Mi4 here https://www.themobileindian.com/picture-story/257%20target=#1 .
Connectivity
The Lenovo S90 Sisley is a dual-SIM 4G enabled phone, that provides all the expected connectivity options, such as WiFi, Bluetooth, GPS, and NFC.
Surprisingly, the Mi 4 doesn't offer 4G connectivity and thus you have to contend with 3G only. However, it has other usual options such as GPS, GLONASS, Bluetooth 4.0, WiFi, MHL (mobile high definition link), for connecting your phone to your TV etc; DLNA, and NFC too.
Conclusion
The Lenovo S90 Sisley is outdone by the Xiaomi Mi4 when it comes to the display, processing ability, RAM, camera (seemingly), OS, and battery too. But the Lenovo S90 does have better storage, 4G, and ofcourse iPhone 6's looks.