The Asus Zenfone 2 Laser (ZE550KL), priced at Rs 9,999 is probably one of the most value-for-money phones out there. The Lenovo K3 Note, which is also priced at Rs 9,999, too can claim the same. So which one should you go for if you're shopping in the budget range? Read on to find out.
Design
Asus Zenfone 2 Laser has a beautiful design and will certainly please many. One has an option of choosing attractive red, black and white colours. Of which I will recommend the red model which is really gorgeous. The concentric circle design of rear and front key panels gives it beautiful and tactile effect.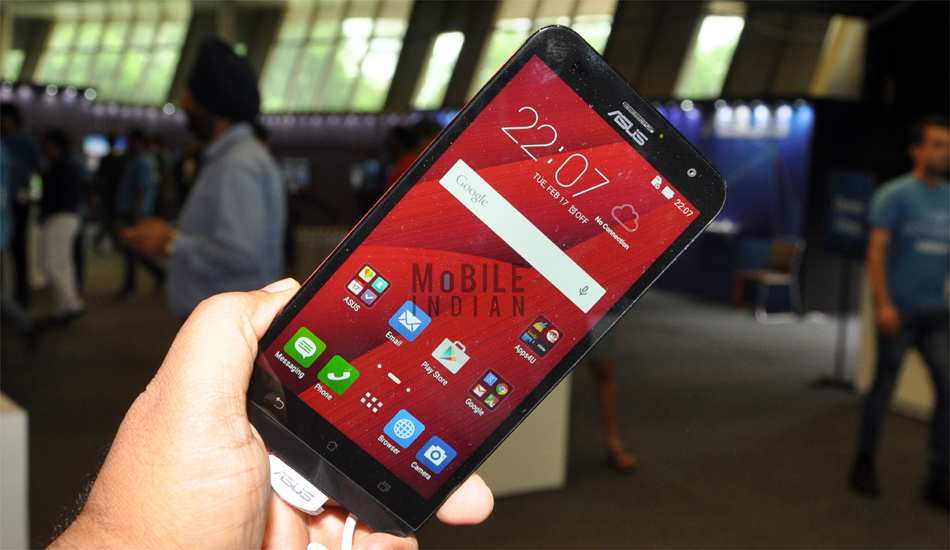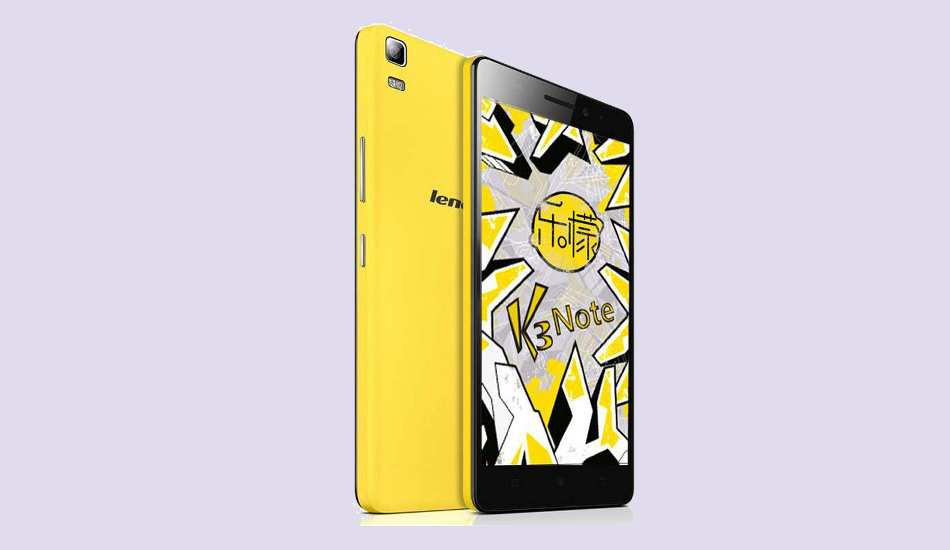 Asus while designing the phone has also given due attention to its ergonomics. The handset has a curved back panel with the bulk of the weight in the middle, thus giving great grip and is comfortable to hold. The back panel has also matte finish for a firmer grip. A highlight of the phone is that its volume rocker is placed in the back panel just under the rear camera while the power key is at the top. Hence while holding it you don't need to worry about accidentally pressing any key.
It measures 152.5 x 77.2 x 3.9 ~ 10.8 mm and weighs 170 grams.
The Lenovo K3 Note has a front like any other, dominated by the large screen. The bezels are average sized, and the phone has a very good build quality. Available in black and white colours, the K3 Note has a well finished back panel, which does not seem prone to scratches or fingerprints. The back is a vast empty space, with the camera lens in one corner, and the top middle dominated by the Lenovo logo. The Lenovo K3 Note measures 152.6 x 76.2 x 8 mm, and weighs 150 grams.
Since we have seen both the phones, we can say for sure that the Asus handset is much more attractive despite its bulkiness.
Display
Both the phones are armed with 5.5 inch IPS display. The Asus Zenfone 2 Laser offers high definition resolution while the Lenovo smartphone comes with full HD display resolution. Thus needless to say that the Lenovo K3 Note is the winner.
OS, Processor & Memory
The Asus Zenfone 2 Laser is armed with a Snapdragon 410 quad-core processor clocked at 1.2 GHz, which runs with 2 GB of RAM. The internal memory stands at 16 GB, to which you can add another 128 GB via a microSD card.
The Lenovo K3 Note is armed with a MediaTek MT6752 octa-core processor, clocked at 1.7 GHz, which runs with 2 GB of RAM. The Lenovo K3 Note has 16 GB of internal storage, which can be expanded by another 32 GB via a microSD card.
So again the Lenovo K3 Note has an upper edge in this section. Though it has less expandable storage option but with octa core processor it is lot better than the Asus Zenfone 2 Laser for sure.
In terms of OS, it is a tie as both come with Android Lollipop operating system with customised interface.
Battery
The Lenovo K3 Note has a 2900 mAh battery while the Asus Zenfone 2 Laser has a 3000 mAh battery. The Asus phone, which we have reviewed just few days back, offers decent back up. On the other hand, the K3 Note has a marginally smaller battery and since it has higher display resolution as well as an octa core processor, we expect a bit lesser talktime from the K3 Note.
Camera
Both the Lenovo K3 Note and Asus Zenfone 2 Laser offer 13 megapixel rear auto focus camera and a 5 megapixel front camera. In terms of camera features the Asus Zenfone 2 Laser comes at the top as it features a dozen of high end camera features such as Manual mode, Selfie mode that allows using rear camera for selfies, GIF mode, Time Rewind mode in which the camera captures several images from which you choose one best image, Smart Remove, Time Lapse, Miniature mode (blurs object surrounding the subject) etc.
However, its the K3 Note's camera that produces much better pictures in terms of quality. We had recently compared the two phones' cameras which you can check here.
Connectivity
It is not possible to distinguish the phones in this section as both of them have same features like dual-SIM, 4G, GPS (with A-GPS and GLONASS), Bluetooth 4.0, and WiFi.
Wrapping up
As I said in the review of Zenfone 2 Laser (https://www.themobileindian.com/reviews/1311_Asus-Zenfone-2-Laser-Review-Just-falls-short-of-being-the-best) as well, the Asus phone is a well armed smartphone but isn't as good as the Lenovo K3 Note which is certainly the winner in this fight.
To read the complete review of Asus Zenfone 2 Laser, click here and to check out another such interesting comparison of the K3 Note with Yu Yureka, Zenfone 5 and Redmi Note 4G, click here.