Vodafone mobile subscribers can now aspire to see premium games and apps at affordable rates through the Vodafone Games & Apps. Vodafone India has introduced the new "Vodafone Games & Apps" section for feature phones and smartphones.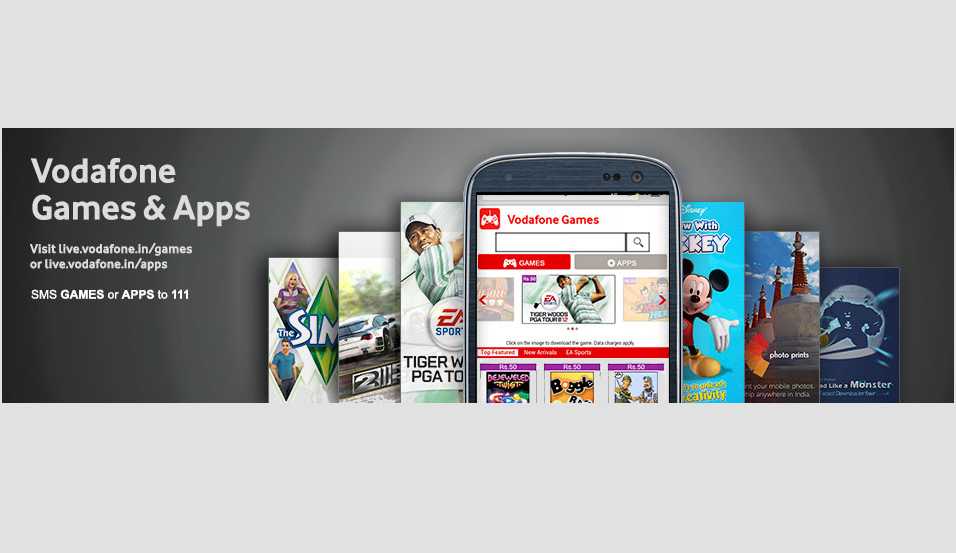 At this moment, Vodafone Games & Apps supports the popular mobile platforms – Android, BlackBerry, Symbian and JAVA. This section is powered by Disney Interactive India to offer premium games and apps for the feature as well as smart phones. The users can earn loyalty points by rating and reviewing the apps. These loyalty points can be used to purchase apps or games.
Disney Interactive is initially offers popular Disney games such as Where's My Water?, Where's My Mickey?, Where's My Perry?, Toy Story : Smash It!, Brave, Chennai Express, Disney Utility Apps including Mickey Planner, Donald Photo booth, Goofy Weather and many more.
The users can browse the Vodafone site to check out the compatible applications and games for their devices. Users can purchase the games or apps through the Vodafone account and the amount gets deducted from their balance.

Vodafone Games & Apps also allows taking a trial of the app or a game before paying for it. With the trials, the users can sample the app or the game for up to two tries. Free games listed in the library are obviously available for free download.
Vodafone offers two basic plans for the users to try out the content from Vodafone Games & Apps section. The Premium Content plan allows access to the latest games at just Rs 50.
While, the Value Plan offers access to the game bundles at different price points – Rs 20, Rs 25, Rs 30, Rs 49, Rs 99 and Rs 150. The bundle of games will include several games.
Yet again, this service is limited only to the Vodafone Mobile subscribers of India.