A new device, named LightPad, has been launched at the Consumer Electronics Show in Las Vegas, USA. With the device, its makers say, one can use his smartphone like a projector or a laptop!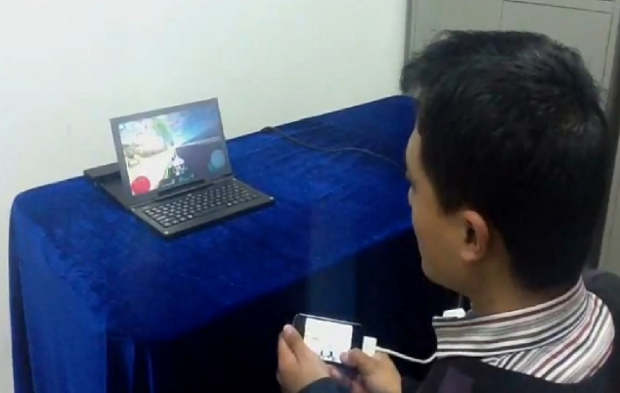 LightPad is a pico projector (handheld projector) and comes with a Liquid Crystal display and a keyboard. If you need a projector just plug the phone into it, and the LightPad would project the screen of the phone on the nearest wall.
Once the users flip the LCD display up, it looks almost like a laptop and an in-built software of the LightPad supports a virtual mouse as well.
"The smartphone is becoming the primary computing device for consumers and professionals." stated James Lupino, vice president of business development, QP Optoelectonics, the company which makes LightPad. "But their small display and keyboard greatly limit their application for serious users, especially for those who are seeking to replace their notebooks. LightPad addresses the main drawbacks of the user-interface of smartphones by utilising dual mode projection technology."
The same concept has already been displayed in the Motorola Atrix as well, but this product has an LCD display as well. It comes with a 854×480 resolution based display whereas the next generation model is likely to go up to 1280×720 pixels.
LightPad comes equipped with a battery as well which will be able to supply power to the projector for about five hours and the next year's model will likely work up to two hours more.
The LightPad will reach the users by the second quarter of 2012 though it is not clear if it will be available in India or not.