Current Windows Phone (WP) 7.5 Mango operating system based smartphones would not get the next major Apollo update, according to a report.
Microsoft is currently developing the Windows Phone 8 'Apollo' mobile operating system alongside the Windows 8 PC operating system. The company is expected to announce the Windows Phone 8 Apollo later this year and the smartphone based on that will follow gradually.
Microsoft Evangelist Nuno Silva talked about all Windows Phone devices to get the Windows Phoen 8 Apollo update. The Verge filed a contradictory report that indirectly discards the possibility of all Windows Phone devices getting Apollo update.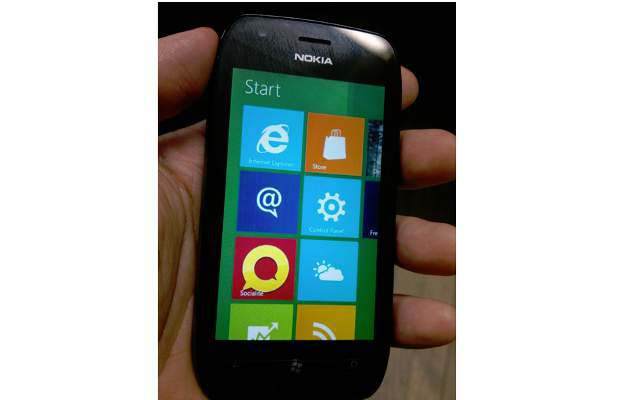 Earlier, as The Mobile Indian had also reported, a popular social bookmarking website – Reddit, quoted a reliable source confirming the imminent release of Windows Phone 8 for existing Windows Phone devices.
To confirm that, Microsoft Evangelist – Nuno Silva told a Portuguese website, later grabbed by WMPoweruser, that he is allowed to say about all actual devices to get the upgrade to the next major version (Apollo) of the Windows Phone. By actual devices he meant all Windows Phone devices that have been released till date. That did put a smile on the faces of Windows Phone users and also potential Windows Phone based smartphone buyer.


Both reports give a clear picture that Microsoft indeed will be working to provide the Windows Phone 8 Apollo experience to all the devices possible. Also we must not forget the basic hardware requirements that each major version of Windows Phone OS carries. Taking these reports with grain of salt, Microsoft may release a toned down version of Apollo for the Windows Phone 7 and Windows Phone 7.5 Mango devices.
However, The Verge claimed that Windows Phone 7.5 Mango devices will not be upgradable to Apollo. The company gave out an official statement – "We have stated publicly that all apps in our Marketplace today will run on the next version of Windows Phone. Beyond that, we have nothing to share about future releases."
It is indeed interesting to see that Microsoft Evangelist and reliable source affirm about the Mango devices upgradable to Apollo. Later a popular blog spills report for getting a different response about the same. Such mixed set of reports about the Windows Phone 8 Apollo update for the Mango devices certainly confuse as well as frustrate the current Windows Phone devices owners.