Chinese company, Huawei has announced two new ambitious handsets &#151 Ascend P1 S and Ascend P1. Out of these two new smartphones, Ascend P1 S arrives as the thinnest Android smartphone with mere 6.68mm slim form factor while the Ascend P1 handset is 7.69mm thin.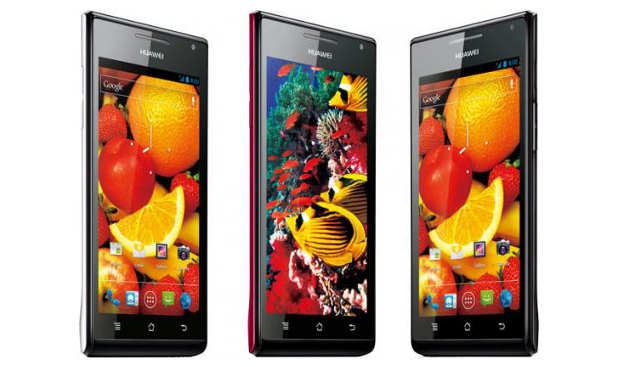 Huawei has been pro-active to announce the first smartphone Honor to run Android 4.0 Ice Cream Sandwich update. Now the company has attracted the attention with world's slimmest Android smartphone so far. Clearly, the Ascend P1 S gives the Motorola Droid Razr a run for money by couple of millimetres.
New Ascend P1 S is a 3G networks supporting smartphone that will be introduced in several markets while the Ascend P1 is exactly same handset but with LTE chip inside.
Huawei has used 4.3-inch Super Amoled touchscreen display that has qHD (960×540) pixel resolution natively in both Ascend P1 S and P4. Under the slim chassis, the smartphones house a dual-core 1.5 GHz Texas Instruments OMAP 4430 mobile processor coupled with PowerVR SGX 540 graphics chip.
The Ascend P1 and P1 S have 1 GB RAM and 4 GB ROM that is good enough to run the Android 4.0 Ice Cream Sandwich smoothly. Both the smartphones will come with 8 megapixel rear camera with capability to record full 1080p HD video and optimised for HDR effect. Also, there will be a front facing 1.3 megapixel camera in both these handsets which would be capable of recording 720p HD videos.
Indeed, Huawei has packaged these Android smartphones with monstrous hardware and latest software. Ascend P1 will get a 1670 mAh battery pack while the Ascend P1 S will get a 1800 mAh battery pack to make it run for long.
New Ascend P1 and P1 S offer great hardware to support multimedia entertainment, gaming and number of other modern day features. Huawei will offer these handsets in metallic black, ceramic white and cherry blossom pink in Europe, Asia-Pacific, North America, Middle East and China. There might be a bit of a time gap but Huawei promises to make these smartphones available in the second quarter of this year 2012.