A plethora of mobile phones is now available in India but many people still feel that the grass is greener on the other side (i.e. in the West). Anyone can be tempted to buy a mobile phone or pick up a tablet while on a trip to western countries. One may certainly get a good deal on the price but unknowingly loses out on something very important &#151 warranty. That's one thing which everyone expects but rarely bothers to dig deep into.
Recently, the unlocked iPhone 4 was one of the hottest and most sought after devices in India. Such unlocked mobile phones can be bought from grey markets, third-party channels and also through official stores from Western countries.
However, in case your mobile phone starts giving you issues, then the only thing that comes to your mind is warranty. There are three different types of warranty from different mobile phone manufacturers.
The manufacturer's warranty is the one offered by the original manufacturer of the product for repairing the mobile phone in case any defects are found after purchase. For example, Micromax recently announced an exchange policy for defective handsets.
Second is the replacement warranty which is offered by the dealer/seller or the manufacturer to replace the mobile phone for any manufacturing defects and if the device is still in the warranty period.
Finally, dealer warranty is when the dealer offers to get the mobile phone repaired within a certain period after purchase.
Whether online or offline, the purchase of unlocked handsets have the manufacturer's warranty limited to the country of purchase. So if you have purchased a handset from India, then you cannot have it replaced outside India even if your phone is within the warranty period.
Talking about the warranty of iPhone 4, Apple India stated that the "iPhone is the only Apple product that comes with the warranty limited to the country of purchase."
Even Apple Authorised Resellers like Maple India will not offer any replacement warranty on iPhone. The same is reflected in the iPhone 4 Limited Warranty document.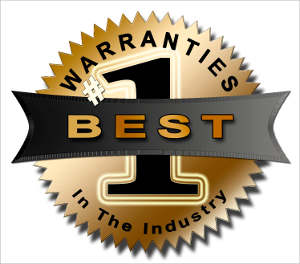 For instance, if you have bought an unlocked iPhone 4 or BlackBerry handset from the United States, then the warranty on that device is limited to the United States only. In case you bought the same unlocked handset to India you will not be able to claim warranty on the mobile phone here.
In short, the warranty of a mobile phone is limited to the country in which it was purchased.
Primarily, the warranty period of the handset is offered for a twelve month period. Chargers, batteries, headsets, cables and usually covers are covered under warranty ranging from six months to nine months. A majority of mobile phone manufacturers like Sony Ericsson, Samsung, LG, Nokia and HTC offer a year-long warranty that involves repairing the defective parts or replacing software.
Mobile phones are usually available in India in two basic ways &#151 unlocked or carrier locked. An unlocked mobile phone means without any carrier code/apps and ready to be used with any GSM SIM module. In several countries, only cellular operators enjoy the pleasure to sell contract-free or unlocked handsets but in those cases the mobile phone still comes with some carrier software.
Carrier-locked mobile phones mean the device comes with specific software and has network connectivity locked down to a particular cellular service provider. Unlocking carrier locked handsets violates the device warranty in any country.
Advait Vaidya, senior product manager for RIM India, shed light on the matter, stating, "International warranty on mobile phones is a big logistical and regulatory challenge. In many countries, the cellular service providers sell unlocked as well as locked handsets with their own verified code running on it. In case anyone flashes or applies a software version other than the original one, the warranty is void."
So it is a big logistical challenge for mobile phone makers to offer international warranty on mobile phones because a) cellular operators wish to get consumers to buy mobiles from them or use their custom code bearing software, and b) legal regulations differ from country to country. The most important reason for employing country specific warranty is to prevent the grey market import-export business from flourishing so that official retail partners are protected.
An online marketplace like eBay is the ground for several sellers for offering handsets with or without warranty. However, eBay India does give clarity on different types of warranty that sellers on eBay India may offer, which can be read here.
Basic requirements to claim warranty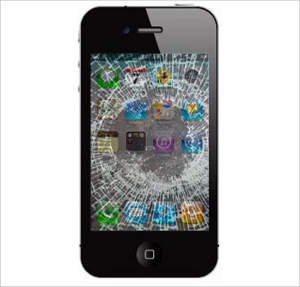 The basic requirement to claim warranty is that you have the warranty card/certificate duly filled and stamped by the seller. Besides that, several manufacturers provide warranty that covers faulty part replacement only. Also, the owner of the mobile phone is expected to produce/share the original copy of the bill that has the handset's IMEI number clearly mentioned on it. The mobile phone owner is required to visit the nearest service center with the mobile phone, warranty card and original copy of the bill to make the best of the warranty.
When purchasing a new mobile phone, thoroughly check for original logos, markings and see that the packaging is intact &#151 non-tampered. Always insist on getting the warranty card stamped and signed by the dealer.
Do not be surprised or agitated if the official channel of mobile manufacturers in India refuses to repair/service your mobile phone in case you fail to produce all the documents mentioned above or if the handset has been bought outside India. In that case you will have to shell out some cash from your own pocket and get your phone repaired from third party service centers.