BlackBerry has announced a all-touch Porsche Design P'9982 smartphone and a Crocodile model strictly limited to just 500 devices worldwide. As per BlackBerry, the P'9982 is exquisitely fashioned from high-quality materials and features a customised version of the BlackBerry 10.2 operating system.
The P'9982 features a satin finished frame forged from the "finest quality stainless steel, complemented by a hand-wrapped genuine Italian leather back door". The back door of the limited edition model is hand-wrapped in genuine Crocodile leather. Distinguishable by its special series of PIN numbers, owners of the P'9982 will be instantly recognisable in the exclusive world of Porsche Design smartphone owners. The smartphone carries Porsche Design's luxurious, iconic styling uniquely through the BlackBerry 10 experience to give you an exquisite handset purposely built to excel at mobile communications, messaging and productivity.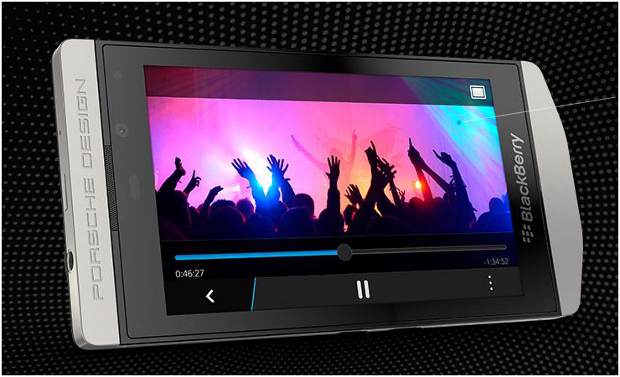 "The new all-touch P'9982 smartphone combines a unique design from an iconic brand with the power of BlackBerry 10," said Alistair Hamilton, senior vice president of design at BlackBerry. "Every aspect of this smartphone has been purposely designed and built for a powerful premium experience."
The new P'9982 smartphone comes with a customised version of the BlackBerry 10.2 OS, with features such as BlackBerry Priority Hub that intelligently filters messages to give you instant access to the conversations and content most essential to you. There is also BBM Video with Screen Share that takes video chatting further by letting you simply swipe to share what's on your display.
The Porsche Design P'9982 smartphone from BlackBerry will be available from Porsche Design stores, select carriers and retailers around the world beginning on November 21 with the exclusive retail launch at Harrods, Knightsbridge, London. The limited Crocodile edition will be available beginning early December, and will be exclusive to the Porsche Design shop-in-shop at Harrods.