The BlackBerry 10.1 alpha version, which was released by BlackBerry for developers, is now available from the web for download for individual users.
CrackBerry Forums managed to get the first leaked build of the BlackBerry 10.1 OS that brings along several refinements. This early build of the BlackBerry 10.1 OS is however meant for the advance users of BlackBerry Z10.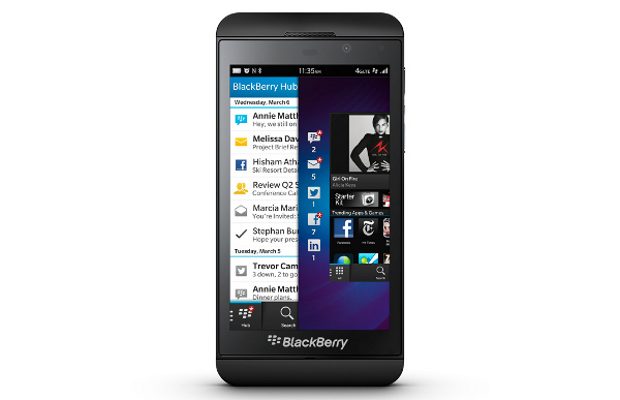 Last week, the BlackBerry 10.1 OS version was pushed to developers for testing out. The company did not share a fixed timeline for the roll out of the BlackBerry 10.1 OS update. And now the forums have posted links to the BlackBerry 10.1 OS update for three different versions of the BlackBerry Z10 smartphone.
The leaked build may not be the final version but all the early adopters of the build noted on the forum boards that the Z10 was working without any issue. There is always a risk involved of soft-bricking the device where the phone becomes unusable unless flashed with a proper code for the entire system. Almost like re-installing an operating system on a computer.
The BlackBerry 10.1 OS packs number of refinements in terms of the user interface and tweaks throughout the system.
The listing does not cover the STL100-1 which is the BlackBerry Z10 model number that is being sold in India markets. For those who do not wish to lose their data, should wait for the official BlackBerry 10.1 OS update to be pushed in coming few weeks. Since the BlackBerry Z10 does not come with carrier locking or tie-up, it would be interesting to see whether the update is made available to several regions in short time.