Apple with the launch of its latest flagship smartphone – the iPhone 5S – has taken the world by surprise. Though the device might be the greatest iPhone yet thanks to its design and improved hardware, but it has formidable opponents like the Samsung Galaxy S4.
So, here is a comparison of iPhone 5S with the Samsung Galaxy S4 on the basis of their features.
Design and dimensions
The Apple iPhone 5S has been designed like the iPhone 5, which was hailed for its looks and build. At 7.6 mm, the Apple iPhone 5S is also thinner than Samsung Galaxy S4 which has 7.9 mm thickness. The 4 inch display bearing iPhone 5S is about 58.6 mm wide whereas the Samsung Galaxy S4 is 69.8 mm wide with a 5 inch display. Also, the iPhone 5S weighs just 112 grams while the Samsung Galaxy S4 measures 130 grams.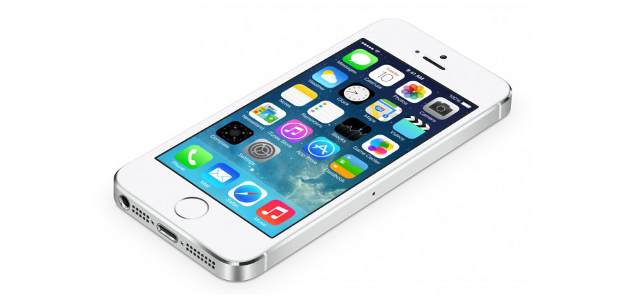 But the Samsung Galaxy S4 with a 5 inch display which is a whole 1 inch bigger than the iPhone 5S. Therefore the Galaxy S4 justifies its weight quite brilliantly. Samsung has adopted a slim bezel design to make the device as comfortable as possible.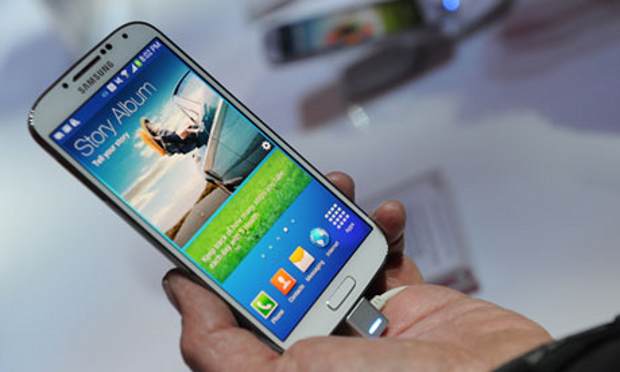 The Apple iPhone 5S makes use of anodized aluminum back plate with a glass top making it lightweight as well as more durable. The Samsung Galaxy S4 though has a plastic body but it no way less sturdy.
###PAGE###
Display and Hardware
The Apple iPhone 5S features a 4 inch Retina display with IPS panel and 1136 x 640 pixel resolution. This means iPhone 5S's display has 326 pixels per inch pixel density whereas the Samsung Galaxy S4 has 441 pixel density. The Samsung Galaxy S4 features a 5 inch Super Amoled touchscreen display. This LCD display supports multi-touch sensitivity of up to five points and supports 1920 x 1080 pixel resolution natively. In terms of display contrast and variance the Amoled displays have a huge edge over the conventional IPS displays.



The Apple iPhone 5S features the brand new dual core Apple A7 mobile processor. This processor is based on the 64 bit architecture that is twice as fast as the conventional 32 Bit processor used on most phones today even that of the Galaxy S4. The Apple A7 chip is the next level of evolution and promises twice the computing muscle as the older iPhone 5, which in its class was fast. Along with that the chip employs a new graphic processor that offers support for Open GL 3.0 while most other smartphones only support Open GL 2.0. Apple's new chip is fast and the operating system has also been tweaked for better compatibility with the new A7 chip.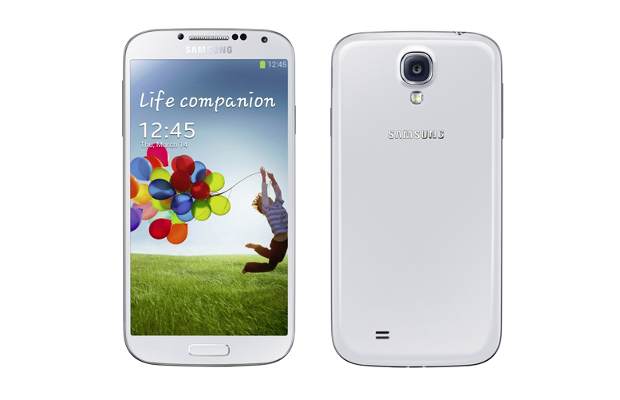 On the other hand the Samsung Galaxy S4 houses an octa core processor which is the first ever of its class for mobile devices. It involves 1.6 GHz Cortex A15 based quad core processor for performance along with a 1.2GHz Cortes A7 based quad core processor for power savings. Besides, it has 2 GB RAM. This processor is coupled with PowerVR SGX 544MP3, which supports full 1080p HD video playback and richer 3D graphics games. Comparing the two would be wrong as both the processors are kings in their own domain and while the Apple chip is the latest and most technologically advanced, Samsung has announced that it would allow the use of all the 8 cores on the Exynos 5 in future for break neck computing speeds.
Both smartphones support LTE networks and 3G networks to deliver faster data connectivity. Both smartphones offer dual band WiFi (802.11 a/b/g/n) at 2.4 GHz and 5.0 GHz. Both offer Bluetooth 4.0 but only Samsung Galaxy S4 will allow transferring files over this protocol. Samsung Galaxy S4 has a Near Field Communication chip, which is absent in the iPhone 5S even, but it makes hardly any difference as NFC is yet to be used on a mass scale.
###PAGE###
Camera
Apple has used a five element lens on an 8 megapixel image sensor. The camera has an f/2.4 aperture that has been tweaked to offer best images with near-zero shutter lag. The iPhone 5S is capable of recording full 1080p HD videos and can also edit them on the phone. The device is capable of recording slow motion videos with a frame rate of as high as 120 frames per second that too at 720p resolution which is great for capturing fast action. Along with that the camera also gets a burst mode which is nothing new to be talked about but has been implemented for the first time on an Apple device.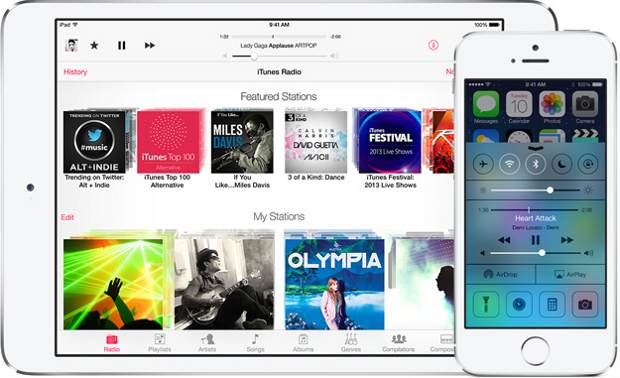 The Samsung Galaxy S4 on the other hand has a 13 megapixel image sensor with LED flash, auto focus and software image stabilization. Samsung Galaxy S4 is also capable of recording full 1080p HD videos and can be edited on the phone itself. Samsung has added advanced video recording capability with its camera software.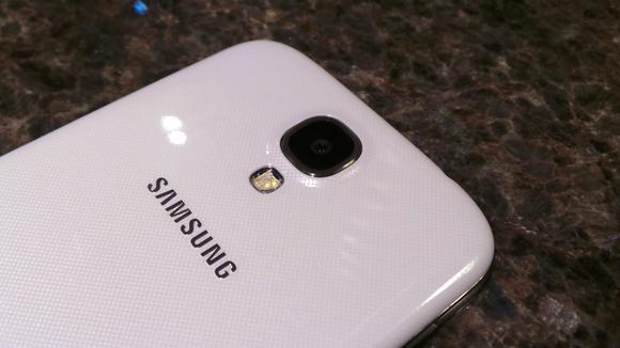 In terms of new innovations the iPhone 5S utilizes a true tone flash, which gets a regular white LED module and another Amber LED module. It allows the flash to offer a natural tone flash on eth subject that is not biased; most smartphones get a single color LED flash module that tends to give a bluish tone to the subject being illuminated.
The iPhone 5S utilises a 1.2 megapixel front facing camera while the Galaxy S4 utilises a 2 megapixel front facing camera.
###PAGE###
Operating system
Apple iPhone 5S comes with its iOS 7 operating system. Apple's iOS software development team has worked the user interface from the scratch. Apart from the new look, even the icons have been changed. Apple iOS 7 software update aims to offer clarity, simplicity and efficiency to the users. Amongst several new features, the most significant ones include the new Control Center that gives a single tap access quickly from one place.


Quite similar to that in several Google Android based devices, the new iOS 7 Control Center allows the user to choose the options to enable disable or alter settings such as Airplane mode, Volume Control, Bluetooth, WiFi Connection and so on. The new iPhone 5S will benefit with these new features and offer better expiring to users.
The Samsung Galaxy S4 is based on Google's latest Android Jelly Bean 4.2.2 operating system and the TouchWiz user interface. Samsung will certainly bring the recently announced Android KitKat operating system, which promised better performance and user interface, to the Galaxy S4 as well.
Security
Apple has added a biometric fingerprint scanner to the iPhone 5S that sits right under the home key and allows users to securely unlock the device. Besides, it also allows users to make secure transactions while purchasing applications and songs on iTunes store. While the new iPhone 5S saves everything on the cloud, the fingerprints are never stored for added security and safety of the users. With fingerprint security, Apple users can rest assured of their data security as it is difficult to forge a fingerprint.
The Samsung Galaxy S4 comes with the standard Android security features including pattern lock and the face unlock feature. Although the pattern lock has been time and again proven to be unbreakable but it is possible to breach the same using a computer. But yes the Samsung S4 also promises data security and Google with its newly updated device manager app would allow users to remotely deactivate device if they lose it.
Finally
Apple again is emphasizing on the philosophy to make the device fit in user's palm while offering them all the best features with its older 4 inch retina display. The Samsung Galaxy S4 on the other hand comes with best in class display and offers full HD resolution with its 5 inch display.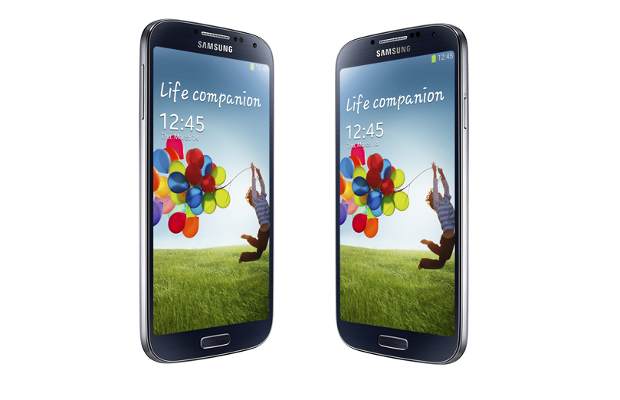 Apple iPhone 5S has a much faster processor, new camera module, fingerprint security and the new iOS 7. The Samsung Galaxy S4 is the ultimate flagship Android smartphone that comes fully loaded and offers a great experience to the users.
Now the only thing to be seen is that how well Apple prices the iPhone 5S.