Google at its Google I/O conference in San Francisco has taken the wraps off the successor to the current Ice Cream Sandwich version of Android, known as Jelly Bean (Android 4.1), which adds improvements to search, voice typing and notifications.
Starting in mid-July, Google will start rolling out over-the-air updates of Jelly Bean to Galaxy Nexus, Motorola Xoom and Nexus S, and we'll also release Jelly Bean to open source during that time.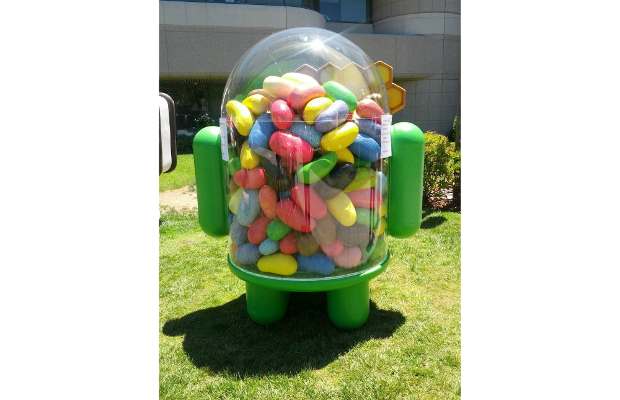 Jelly Bean or Android 4.1 has got a new feature called Google Now that gets you just the right information at just the right time. It tells you today's weather before you start your day, how much traffic to expect before you leave for work, or your favourite team's score as they're playing, Andy Rubin, senior vice president of mobile and digital content posted in Google's official Blog.
As compared to Ice Cream Sandwich where users have to be online for initiating a voice based search command Jelly Bean brings in offline support for voice search for letting users type messages and perform searches by speaking into the phone.
Also, as a result of NFC (near-field communications) capabilities in Jelly Bean users apart from exchanging data can now exchange photos and videos and connect their Android smartphone to an external NFC enabled speaker by tapping the phone against it.
As of now Jelly Bean is coming pre loaded in Nexus 7 tablet, which is available for $199 ( Rs 11,000)in select countries.