Recently OPPO launched its latest smartphone Reno 3 Pro in India. It comes with great hardware and is ably complemented by a refined user-interface (UI) – ColorOS 7.
Once powered up the Reno 3 Pro, the user will be welcomed by ColorOS 7 which is its latest avatar comes with a cleaner and more visually comfortable UI design called as Infinite Design. It has made use of more pleasing colours so that visual fatigue can be reduced. As a Reno 3 Pro user, one will find the latest Variant of ColorOS refreshing and easy to use.
Apart from that, ColorOS 7 brings is changes to improve one-handed usability of the UI by moving toggles in the Control Center a bit lower on the screen. It supports the always-on display with customized clock style and time range settings.
Here are the top 8 features of ColorOS 7 which can explore on Reno 3 Pro to get the best out the smartphone.
Icon and Wallpaper:
ColorOS 7 juices up the icons and wallpapers to the next level in Reno 3 Pro. The icons can be customized, a feature many other players do not have. This feature allows one to match the design of icons with their wallpaper or theme in use.
Moreover, one can even pick different styles and adjust shapes- default, rectangle and pebble, of icons. In their new look icons are neatly arranged and no longer take up the entire display screen of Reno 3 Pro. In terms of numbers, icons of the top 500 third party apps can be modified to ensure visual consistency.
Sharing a tip, select "Material style" by long pressing home screen, then select settings post that hit 'Set Icon Style' on the Oppo Reno 3 Pro, icons will give you a stock-like experience.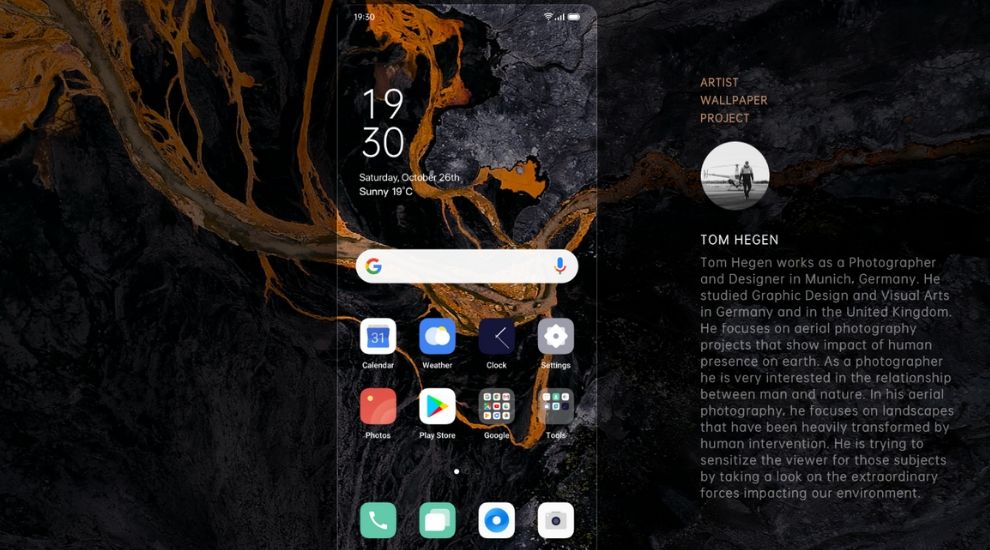 Now if we talk about wallpapers, there is a mix of free and paid options that can be explored—the most sought after one being Hawa Hamal live wallpaper customized for Indian users. In case one wants to design their personalized Wallpaper, Artist Wallpaper Project helps with the same.
Another feature that Reno 3 Pro user can explore is 'Live Wallpapers' to experience colourful light bouncing when the display is touched. With the AMOLED screen on the smartphone, this is going to be an enjoyable experience. In case one wants to explore live wallpapers that change with time, not to worry as multiple options are there to check out.
Dark Mode:
To conserve battery and reduce eye fatigue, dark mode is one of the most desired features in a UI. After Android 10 made it available, ColorOS 7 introduces a global dark mode and even builds on the functionality by allowing third-party apps like WhatsApp and Instagram to be shown in the darker theme.
On Reno 3 Pro one can also schedule a particular time at which dark mode kicks in.
Visual Optimization:
ColorOS 7 has the industry's first software-based visual optimization for short videos -OSIE (OPPO Screen Image Engine). It will help third-party APPs, such as Instagram, TikTok, Vigo, Likee enhance image quality and visual effect by increasing picture saturation, contrast, and reducing noise.
On the Reno 3 Pro's AMOLED Display, OSIE will make visual experience quite lively and consuming videos will be a pleasurable task.
Video Editing:
If one is shooting a video on a mobile, they should be able to edit it on mobile as well. Oppo Reno 3 Pro has made that possible via a free app – Soloop. It allows users to create a fun-to-watch video and share it to video apps such as YouTube and TikTok in just a few clicks, as it intelligently selects the most exciting clips and with the right music beats.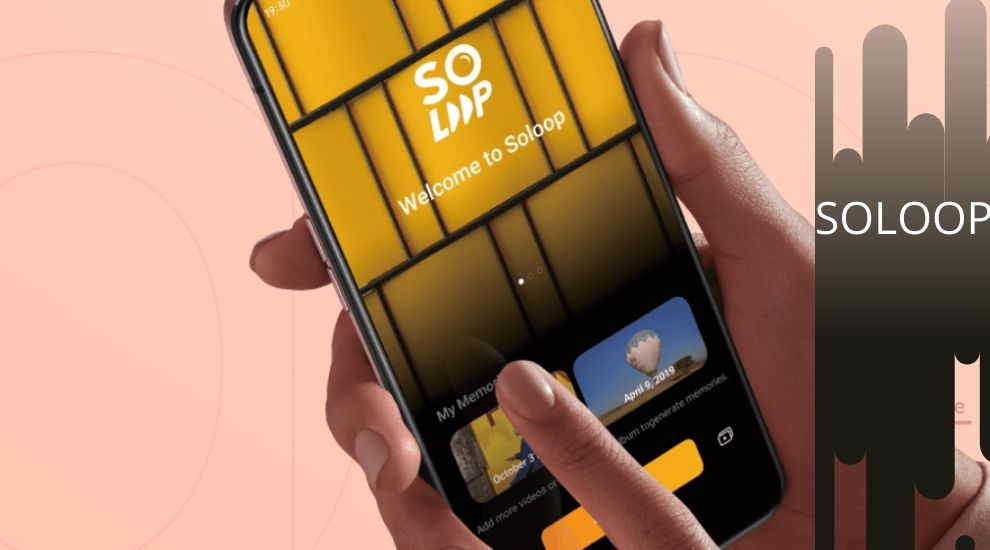 So, how is it possible? Soloop automatically recognizes 80 different scenes, including animals, plants, and nature and neatly categorizes all the fantastic shots. Another nifty addition in the app is that it will also recommend music styles based on the video content so that one can say goodbye to the song selection.
Gaming:
Off late, lot of millennials have moved beyond candy crush and Temple rum while exploring the gaming capabilities of smartphones. OPPO ColorOS 7 has not missed out on this front. The new UI comes with two core gaming components – Game Space and Game Assistant.
Game Space saves and collects all the games in a dedicated space and the look and feel of this section in further Enhanced in Reno 3 Pro by making use of animations which have been redesigned to make it look more appealing to gamers.
On the other hand, Game Assistant is a dedicated control Centre for Reno 3 Pro gamers. It shows the CPU and GPU usage options along with the option to quickly reply to notifications with auto-replies and other controls for calls and even video recording of games in one swipe. Just pull down from the left or right top when gaming.
And that is not all!
The Hyperboost optimization engine in ColorOS 7 improves gaming performance by 20%, reduces touch response time by 16% and frame rate per second (FPS) by 38% in OPPO Reno 3 Pro. In simple terms, it minimizes latency and improves resource allocation for gaming.
Security:
Currently, regularly we hear news about a data breach and ColorOS 7 has a solution for it. It has a "Personal Information Protection" feature that safeguards your personal information, like contacts, messages, call history from being accessed by third-party apps.
So how does it work? Once enabled this feature, all the third-party apps asking for personal information will receive empty data instead of any real personal information when one is downloading an app from play store in Reno 3 Pro.
Indian Connect:
The star addition in ColorOS 7 for Indian users is DocVault. It is a dedicated space to store digital versions of all your relevant documents, including PAN card, Aadhaar, driving license and more on your OPPO Reno 3 Pro. Once you have saved the documents, you won't need to carry physical copies of documents to airports or show it to police in case of surprise check.
Apart from the DocVault, ColorOS 7 packs other India-specific features, including Music Party that lets you sync and play songs across many OPPO devices.
Camera:
The last major point but not the least, ColorOS 7 also brings several changes in camera UI in Reno 3 Pro. Despite the plethora of options to choose from the interface is quite neat and easy to use, and all the options are just a swipe or tap away.
However, even beyond the Camera UI, one can feel the power of ColorOS algorithms in the pictures captured using Reno 3 Pro. The HDR algorithm, aided by a great set of camera sensors on the device, will not disappoint in terms of clarity or dynamic range.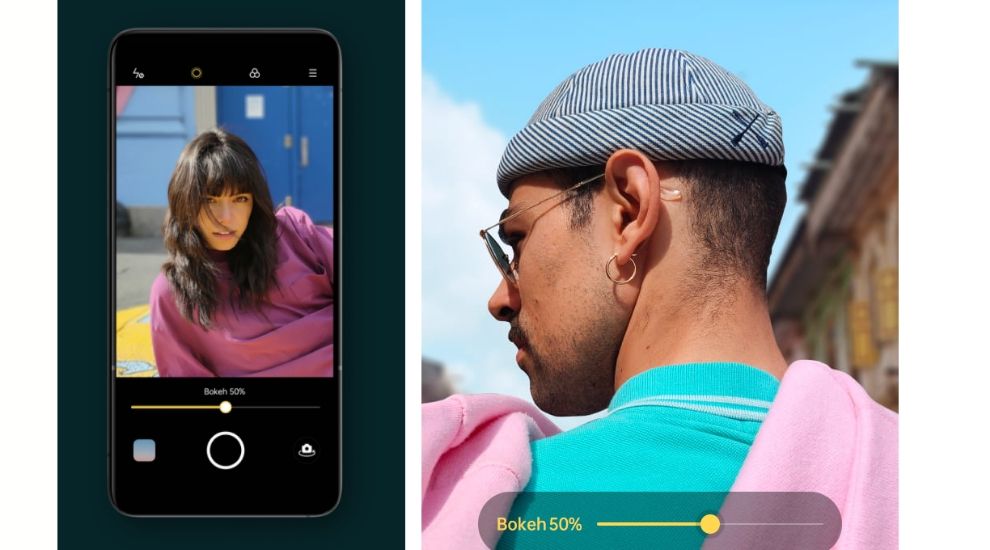 The combination of hardware and software along with features like Dazzle Color, Ultra Night Mode, Hybrid digital zoom upto 20x on the Reno 3 Pro and 64MP expert mode options helps in bringing out the photographer in You.
In case you take a lot of selfies, Reno 3 Pro will not disappoint. With the backing of AI Beautification 2.0 mode and AI noise cancellation algorithms amazing selfies are a click away. On the video front, it has bokeh video mode which allows the user to capture a video with background blur and proper edge detection in real-time.