Yu, the subsidiary of Micromax, has in the past strived to offer something different, be it in terms of pricing or features, in its smartphones. With Yu Yutopia it has tried to do the same as well. Not only it has a superb hardware but with the Yutopia, Yu has introduced a new service called "Around Yu" which gives access to services offered by different apps through a single window.
In our Hands On article, we had talked about the various features of the new service but here we have gone much deeper to find its pros and cons. Most importantly, in this review, we have explained the performance of the device itself.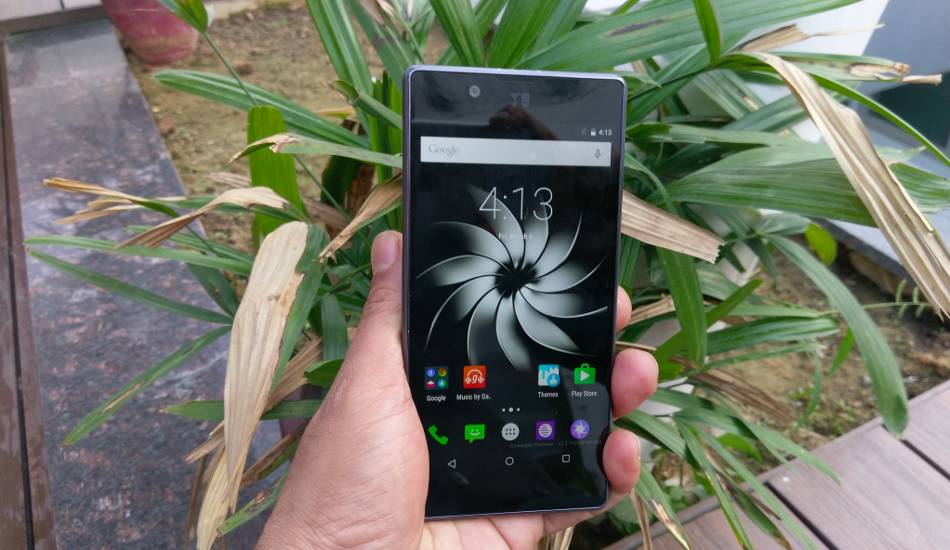 So let's find out whether the Yu Yutopia is the most powerful smartphone of the world as claimed by the company or just another hyped product with an average output.
Design
At Rs 24,999, we all want a premium design and the Yu Yutopia doesn't disappoint. With a full metal unibody, it looks quite elegant. With a big rear camera hump, it has a unique style statement as well and stands apart from the crowd as well. However, the Saturn ring that surrounds the camera lens is not raised enough to protect the lens from getting scratched. The front panel of the phone looks neat and clean. The stylish Yutopia is quite comfortable to use as well but it is a bit slippery.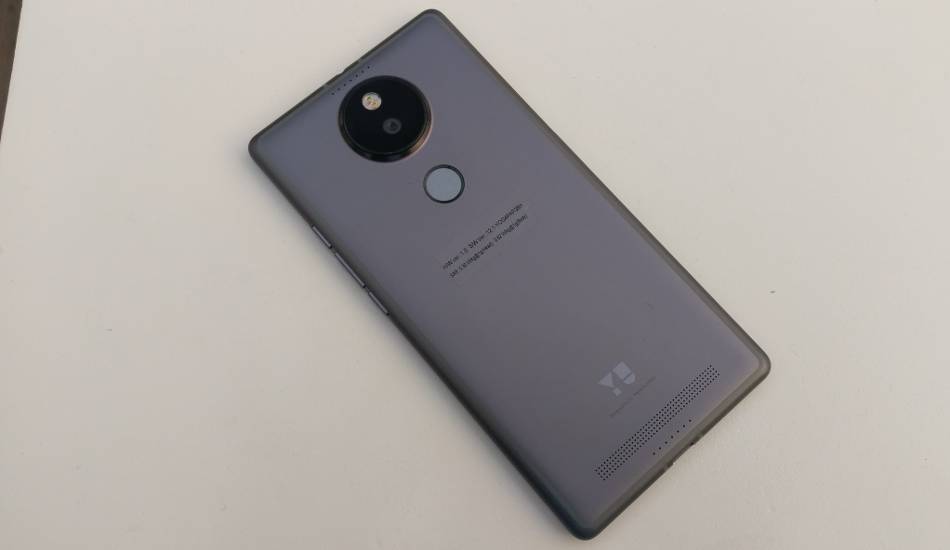 As far as placement of buttons and ports goes, just below the rear camera, there is a finger print scanner and speaker grilles at the bottom. On the right side one will find power button sandwiched between volume rocker and on the left side one can locate unified hybrid SIM and SD card tray.
However, there is one design flaw in the device. Yu Yutopia has a micro USB port but the external design is that of port C. This is because, initially Yutopia was supposed to have a Type C port but later the company decided to go for a micro USB port as the former is still not a standard feature in most smartphones and thus data cables for Port C are not readily available when needed.
Display
The best thing about Yu Yutopia's display is that it has Quad HD (2560×1440 pixels) resolution. However, the 5.2 inch display doesn't look as lively as that of flagship devices of Samsung or HTC. The QHD display doesn't have enough brightness either for outdoors; thus to read the text you may have to block the sunlight or change viewing angle.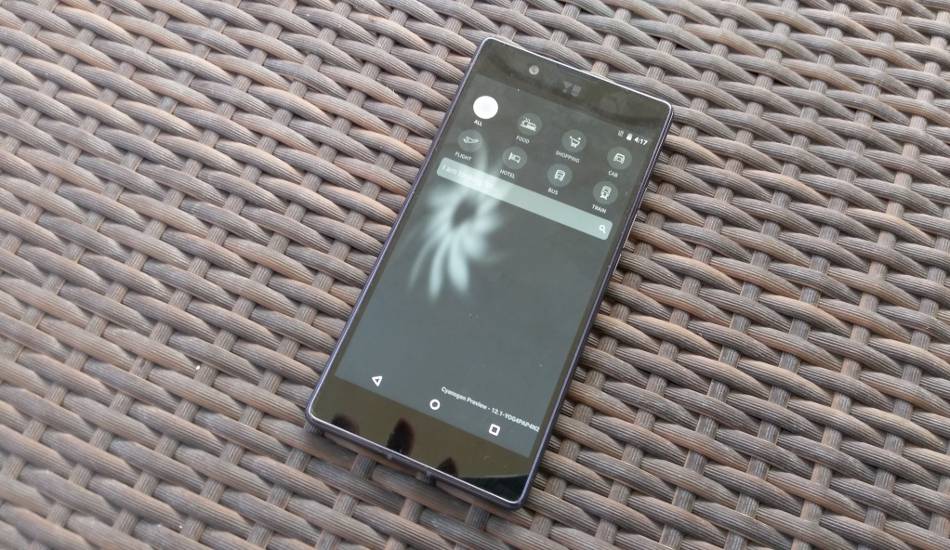 Also, after about first three days of my review, when I loaded the Yutopia will apps and data, the display's touch response went haywire. Sometimes just one touch was enough to initiate action like accessing the navigation keys or accessing menu inside the apps but in the last few days of review process, multiple clicks were required to do things.
Camera
Yutopia comes with a 21 megapixel rear camera and an 8 megapixel front camera. The rear camera has Phase Detection Auto Focus feature, dual tone LED flash light support, 6P largan lens, Blue glass filter and an F2.2 aperture. The front 8 megapixel camera also has F2.2 aperture and 5P Largan lens.
Yu had heightened everyone's expectations before the device's release by tweeting several pictures that it allegedly clicked using the Yutopia (check the images here).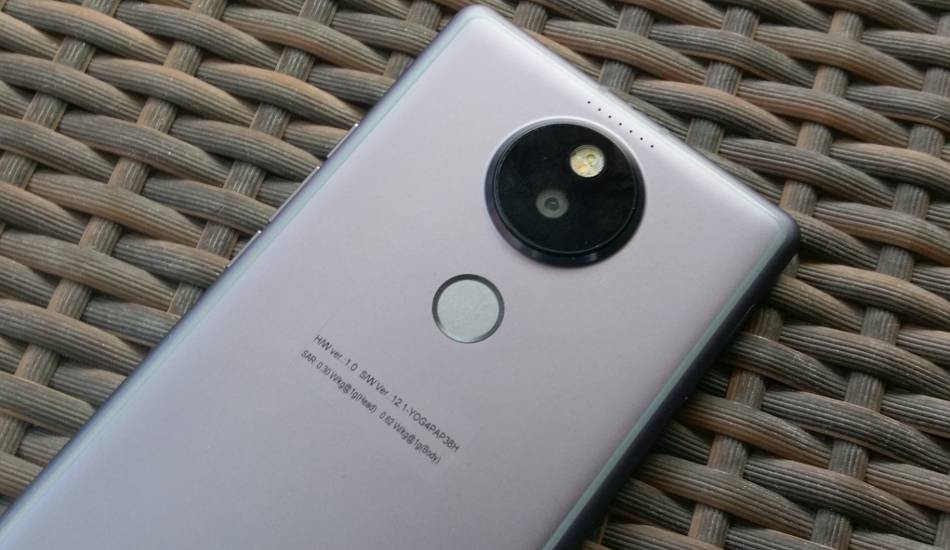 We also clicked few pictures using the demo unit of Yutopia, which you can check here.
To be frank, both the times we were impressed but more examinations were needed. We thus used the Yutopia's cameras in various lighting and to be true it continued to wow us but it wasn't perfect.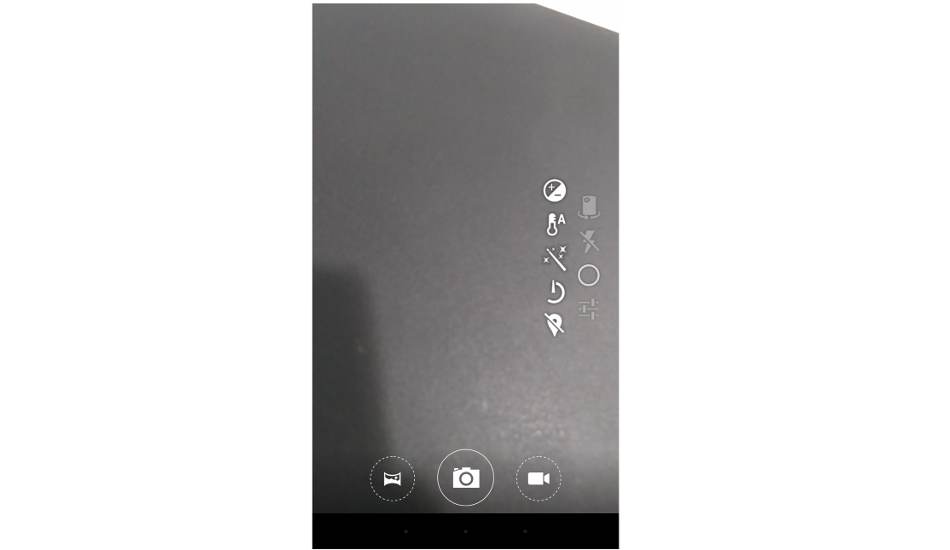 Its rear camera managed to capture good pictures in good as well as low lighting conditions but when red, orange and yellow colours are involved it looks like the they are over processed and were not true colours. The snaps captured from rear camera have good detailing especially in well-lit conditions, auto focus is snappy and video recording is decent. However when it comes to front camera, detailing one expects from a 8 megapixel camera was missing.
Also, while using the camera, I noticed that in auto mode there was a slight lag in processing pictures which is due to the fact that 'zero shutter lag' option was kept off by default but when I switched it on pictures got blurry and lacked clarity.
The camera app also needs a facelift. In the camera interface to choose different modes, like HDR, steady shots, night shot and so on, one needs to swipe up and down to select the desired mode, similar to one that is found in Moto Style and Play. A simple single tab with all the modes would have been much better as it is less cumbersome.
Here I would like to mention that there is also a mode button in the interface but its functionality is multipurpose. If one clicks it they will first see five options – location tagging, timer, mode selection, temperature and brightness. So accessing modes is a two click process.
Finger print scanner
The finger print scanner, as of now, performs two functions. It unlocks the device and clicks selfies. Initially, I was disappointed with the performance of the finger print scanner as most of the time it failed to unlock the device in one go but after a few days, I figured out that the scanner actually needs 2-3 seconds to recognise the registered fingerprint. Also you need to use the same orientation that was used to register the finger print to unlock the device. I found it quite irritating.
On the contrary, fingerprint scanners of HTC One A9, Samsung Galaxy A8 and even that of the affordable Coolpad Note 3 were quick to recognise fingerprints.
Operating system
Yu Yutopia runs on Cyanogen OS 12.1 which is based on Android 5.1 Lollipop operating system (OS). As of now this OS is not stable and is quite buggy.
Let's take one point at a time. The dialler comes with Truecaller integration but it didn't flash information of unknown callers in first few days. So, I downloaded the Truecaller app from the app store after which it started working well.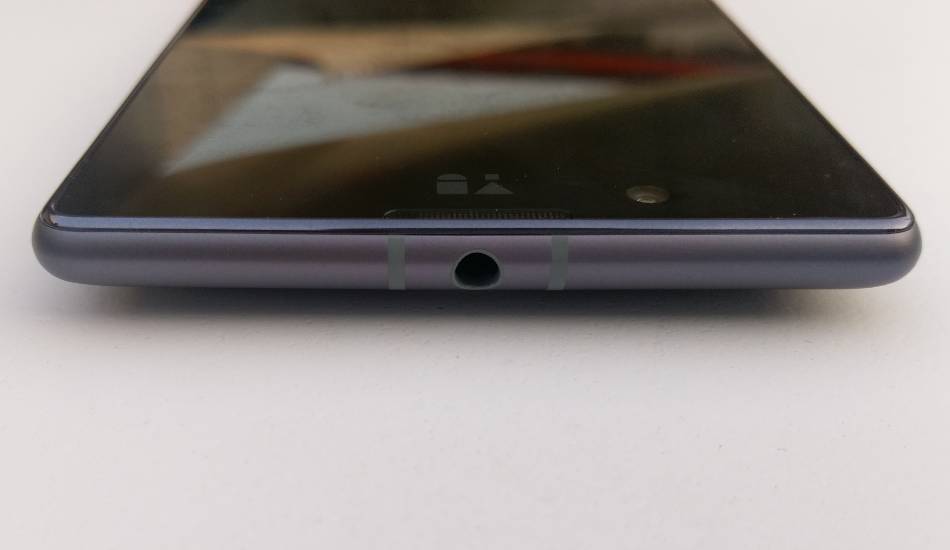 Themes are also not customized for the screen size. As soon as I increased the font size there was overlapping in emails and menu buttons inside the app. Also, apps like Facebook, Twitter and AudioFx crashed regularly.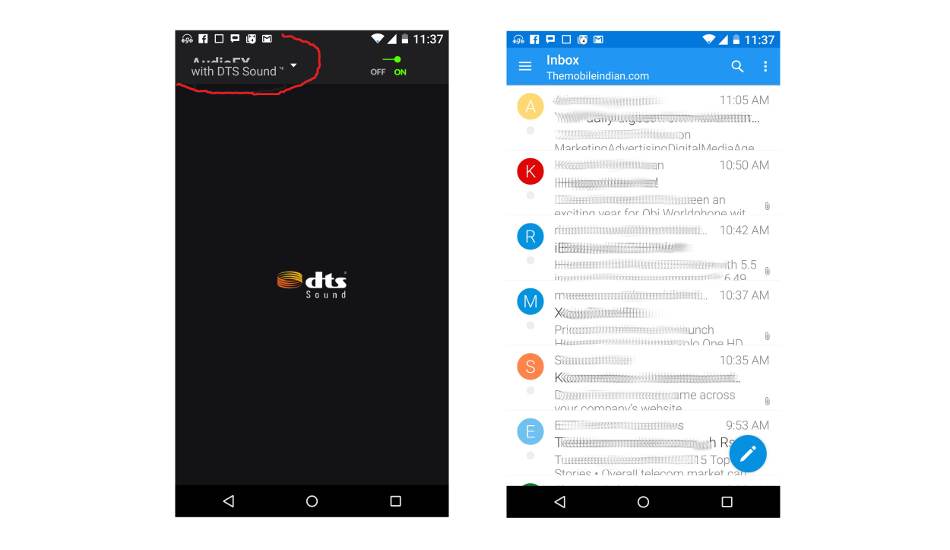 App drawer comes with alphabetically sorted rows which one can change to pages view, by long pressing the home screen and pulling the menu from the bottom and modifying the drawer settings, as it's in pure Android but it is not explained anywhere how to do it. First time Cyanogen OS users would have a tough time figuring this out.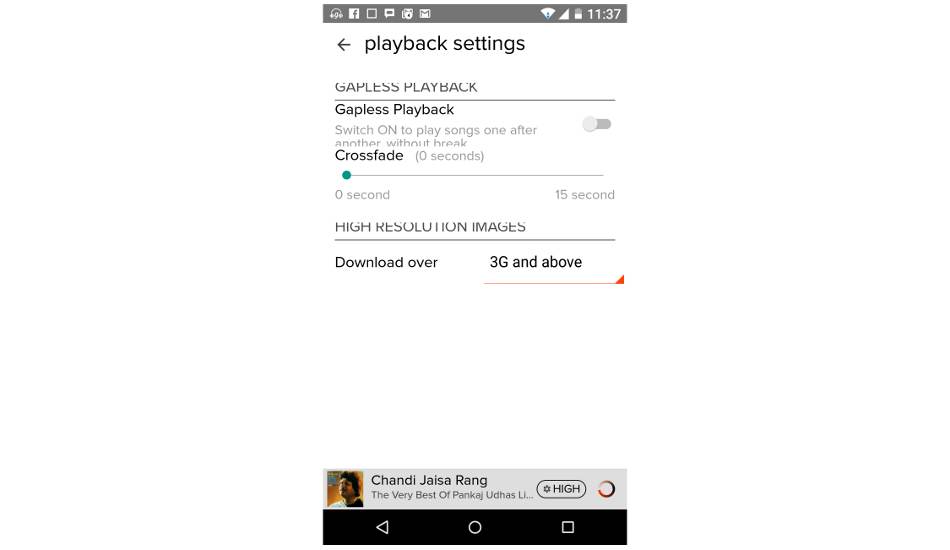 Also, I don't understand the reason why has Cyanogen, which is based on Android, made Bing the default browser, even when a user is using chrome. Either they should have left it as blank or used the Google homepage.
The integration of Gaana of app is worth appreciating but again due to non-responsive design, the menus overlap inside the settings of the app.
Ofcourse everyone would like Cyanogen for its additional features but not at the cost of stability of OS.
Performance
The buggy OS though doesn't hamper the performance of Yu Yutopia in any way. It doesn't break a sweat while playing demanding games like Asphalt 8 but accessing the home button from the on display navigation is a pain. One has to continuously press home to get a response.
The device has heating issues (probably due to its Snapdragon 808 processor which is notorious for that). To address it, or minimize it, one can go the battery from the setting and click battery mode and then select efficiency mode of the five modes displayed – power save, efficiency, balanced, quick and performance.The heating issue, especially, becomes serious if you have selected its "Quick" or "performance" battery modes in which it offers the best gaming performance as well. In the Power, Efficiency or Balanced battery modes, the device doesn't get heated that much (Ofcourse here a natural question arises as why five different modes and not just the usual two – Power Save and performance). Also, isn't the smartphone expected to be smart enough to make the choice automatically?
Also, if you select Efficiency mode there will be a delay in delivery of notifications and during my review process, I was accessing display more often than not to just check the notifications because when the display is on they trickle in as soon as they are pushed.
Sound
The Yu Yutopia comes with built-in DTS and tri-mic technology. Inside the box one will also find House of Marley's Little Bird in-ear headphone. As far as the audio quality goes is its good with the earphone as well as through the speaker and one will not be disappointed with it.
Battery
The device has a 3000 mAh battery. If you are a heavy user who typically who his smartphone for accessing multiple email clients, social media accounts, surfing, calling for about 45 minutes daily, always connected to WiFi or 4G network you will be disappointed with its battery back up. The Yu Yutopia gives around 5-6 hours of back up. Casual users may be able to extra two hours. Note that I kept the phone in balance mode.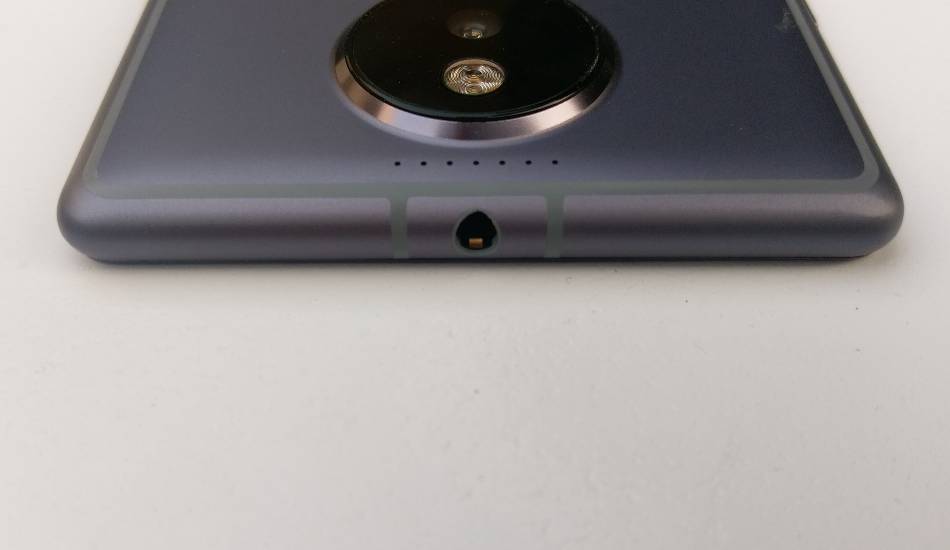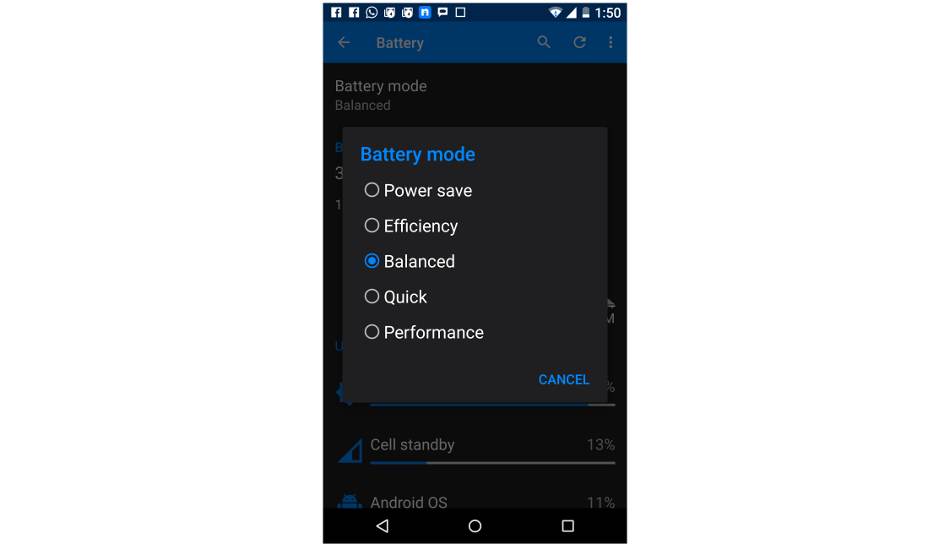 The big plus point of Yutopia is its quick charging capabilities. Within 20 minutes of charging you device 45 per cent charged up.
Is AroundYu worth exploring?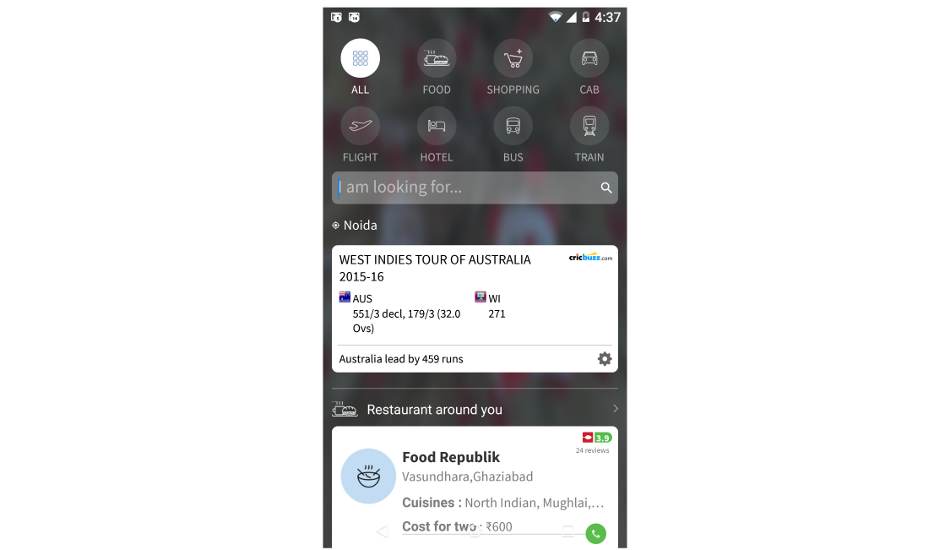 'Around Yu' is an integrated suite of services rolled into one discovery window for the users. One can access this section by swiping to the extreme right edge of the home screen. Around Yu service is designed to pull up information from apps and web and provide contextual recommendation of content and actions, saving a user time and effort to switch among a plethora of apps. The idea is worth applauding and appreciating.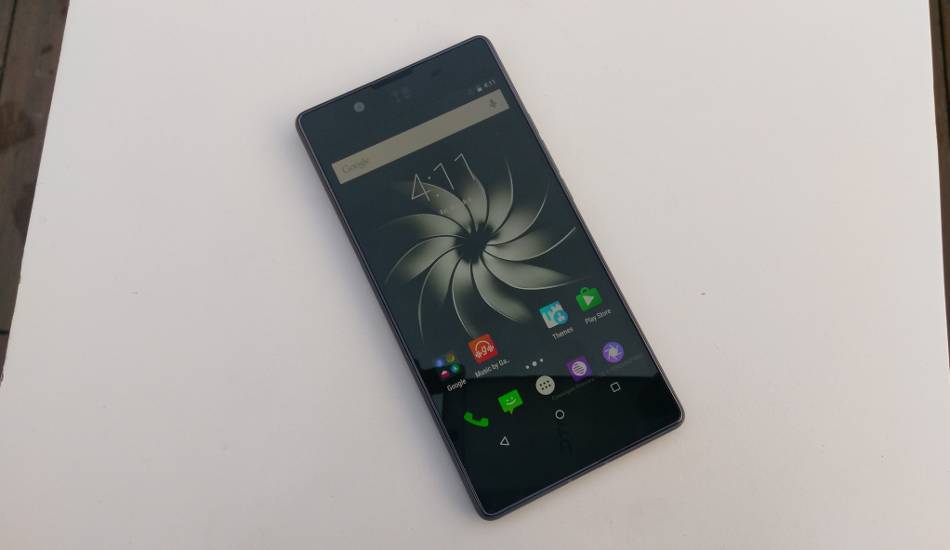 Currently, from Around Yu one can access food, shopping, cab, flight, hotel, bus, train and cricket news apps without downloading the apps. To put it in simple terms, Yu has actually integrated the APKs of different apps and has linked them to different sites on this window. Thankfully the Around Yu services has footprint of just 8MB which is far less than what you may have to use for individual apps.
So, let's look at each section individually:
Food
In the food section, one can search for any particular cuisine or restaurant or based on your location the window will list the nearby restaurants along with information about what they serve, cost for 2, how far it is, option for booking a cab to go that place and even place an order over a phone call.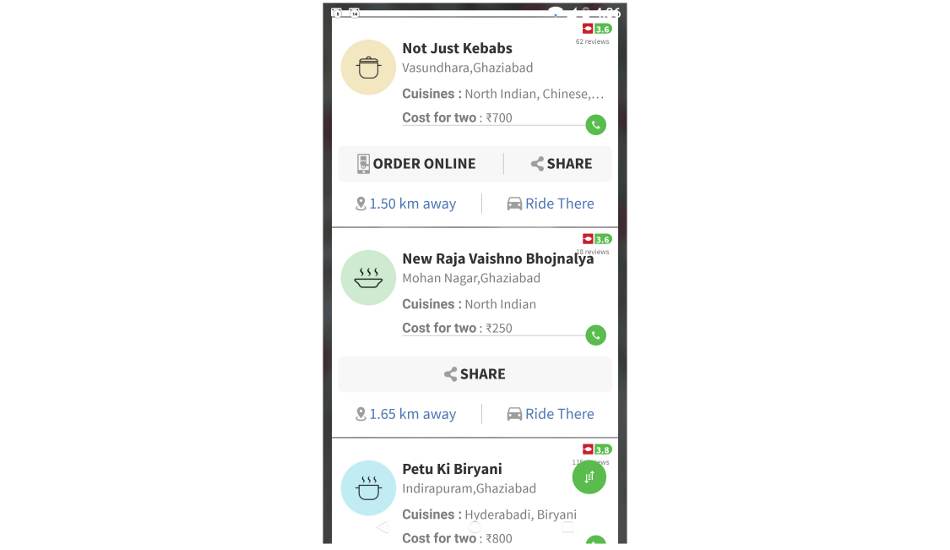 Seems great! Isn't it? But the problem is not all the restaurants displayed have a provision for taking an online order or making online payments. And even those that support it, are processed through the Zomato mobile website where one has to login through the registered email id or create a new one and place the order.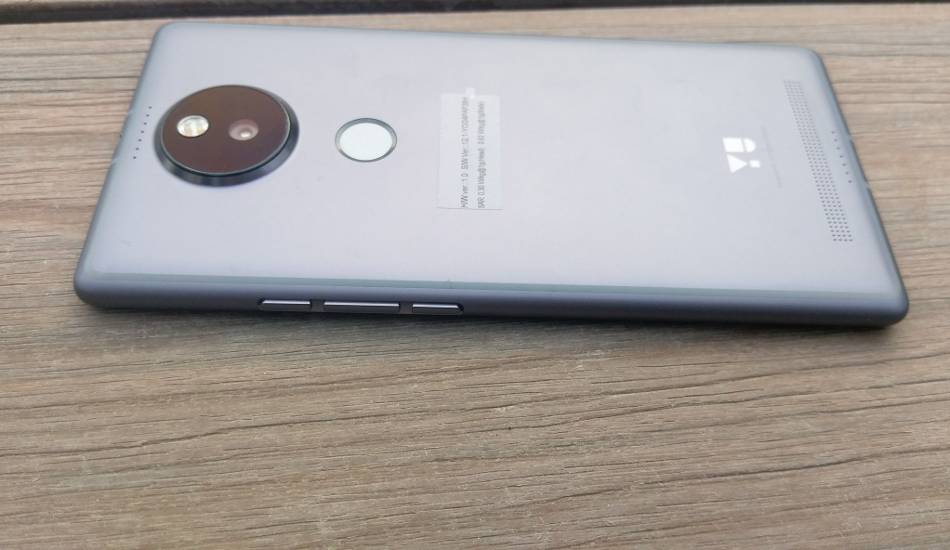 At the time of launch of Yu Yutopia it was said that there will be discounts offered if one books a meal using Around Yu and for availing them one has to place an order using Yu Account (email id) but sadly Yu account had not been activated till yesterday (December 28).
Update: The Yu account has been activated but the discount and wallet option have still not been activated.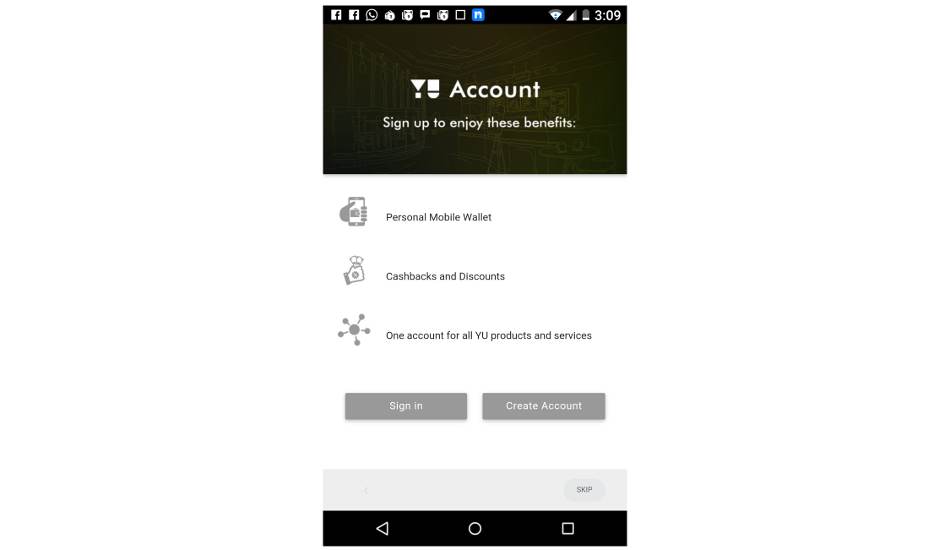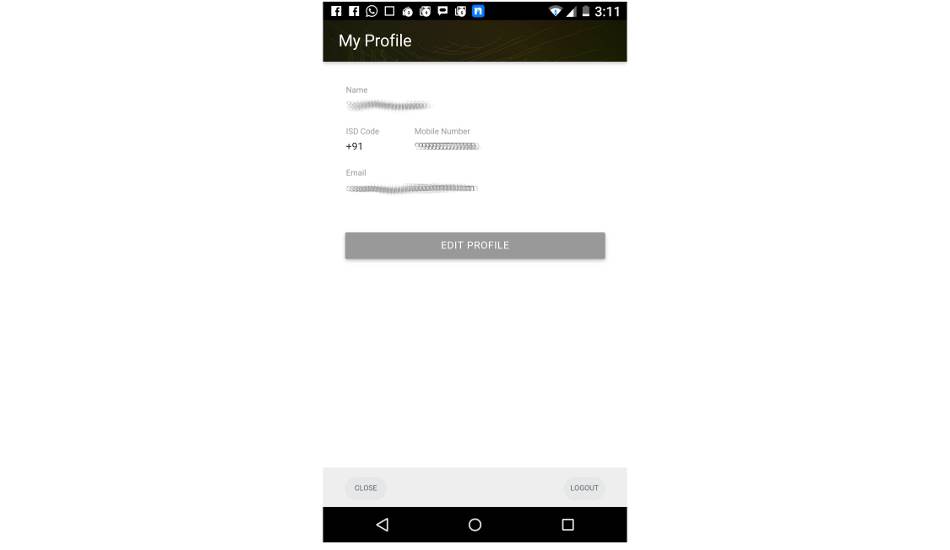 So, the bottom line is as of now if one has to place an order he has to use pre-smartphone era technique – call the restaurant, place the order and make payment physically or use Zomato app.
Shopping
In the shopping section, one needs to write the name of the item (or uses generic words like mobile) to search.
The product will be listed along with the price but it redirects the user to e-retailers' websites like Snapdeal and Amazon and after that you have to follow the usual process one does to place an order.
This section also has bugs – neither it is integrated with the Yu Account nor the prices shown here are accurate. The prices which are displayed on the sites are different from what is being displayed in Around Yu. Also, a lot of popular categories like clothes, shoes and home furniture are not visible.
Cab
The beauty of this section is one can access services of online taxi aggregators like Ola and you could book cabs for interstate travel.
But, again this section has flaws and quite glaring ones. If for example you have downloaded the Ola cab's app you will have access to maps, real-time location, mobile wallet, referral points, previous travel history, and option to book a cab in advance. Also, after the Nirbahaya rape case SOS button was added in the app.
In the Around Yu cab section, one will not have access to any of the features found in Ola app and absence of SOS button is a serious security flaw. Also, till the time Yu Account is completely activated, you will not be able to avail free ride as was promised by the company while launching Yutopia.
Flight, hotel and bus
Like the shopping section, in this section you have to key-in the travel dates, departure and arrival city and the number of passengers to get the flight option; starting point and destination for booking a bus ticket; and place to book a hotel room. Once it is done you can click on book button on the fetched results which will take you to a third party website (ixigo) after which go ahead with the normal process of booking the way we do it on any site.
Currently, bus results are not fetched properly but the flight and Hotel booking is smooth.
Train
In the train section one can key in the PNR information but what happens after that is unclear because during my review when I entered the PNR number of train ticket which I am supposed to take in January no result was fetched. I hope this section is still in developing stage.