I have reviewed several tablets in the past, but few managed to impress me, especially among the low cost ones. Most of the affordable tablets were found with serious deficiencies while many were found to be overpriced. Even the costliest ones had one or two issues with them.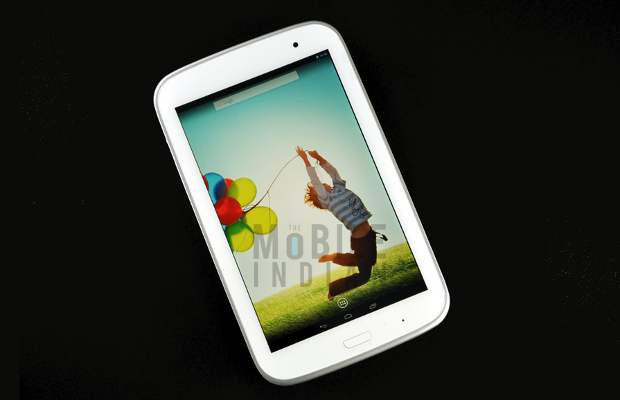 So when I got the Wammy Desire 2 of Wickedleak, I had a feeling of being letdown already as my last interaction with a Wickedleak product, the Wammy Titan, wasn't that good. My fear was also fed by the poor track record of Indian manufacturers.
But what I discovered was completely the reverse of that.
Design
Most of the tablets under Rs 10,000 have serious flaws in design. Either they are too heavy or they have very fragile parts or are very cheap to look at. Wickedleak's Wammy Desire 2 though has none of these attributes.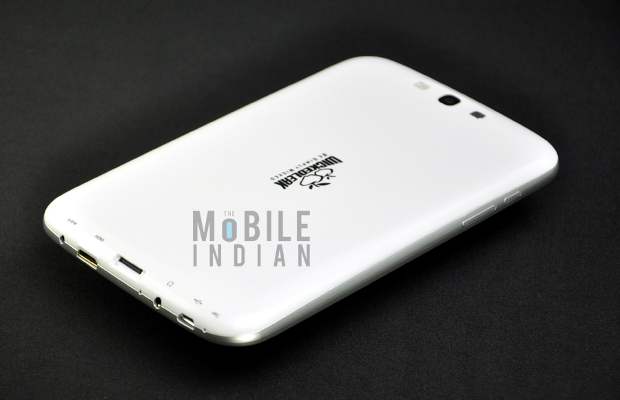 To start with, the tablet is quite light, weighing just 298 grams. To give you a proper perspective, its immediate competitors Byond Mi-Book Mi-7 and the Asus MeMo Pad weigh 344 grams and 368 grams, respectively, despite having 7 inch screens. Even the costlier Samsung Galaxy Tab 2 P3100 (344 grams) and the Nexus 7 (340 grams) tablets – both of which also come with 7 inch displays – are much heavier than the Wammy Desire 2.
The Wammy Desire 2 is also quite thin; its 10.9 mm thickness makes it even thinner than many smartphones. Build-wise, Wammy Desire 2 is decent. Though its back panel is made of plastic, which is slippery and looks fragile, the tablet has a thick metal strip surrounding its edges that gives it a premium look as well as protection. I have even dropped it once unknowingly from around 3 foot on to the floor but there wasn't a scratch or dent on the tablet; nor was any harm done to the sensitive insides. Being a 7 inch tablet it is easy to carry around as well.
Display
Wammy Desire 2 has a 7 inch display with 1280 x 800 pixel resolution, which means that it has 215 ppi pixel density, which looks average considering that even 5 inch smartphones come with 240 ppi pixel density or above.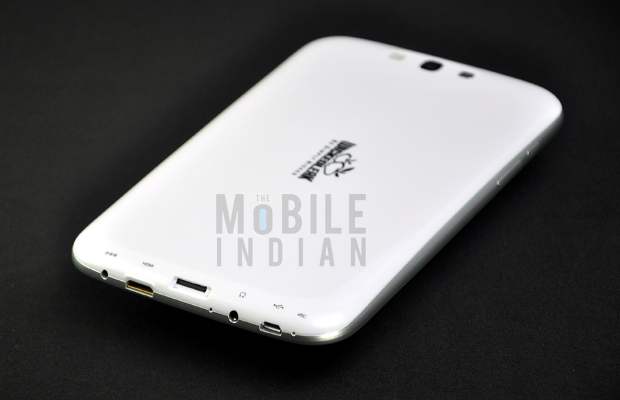 Having said that, the resolution of Wammy Desire 2's display is far better than those of Asus MeMo Pad ME172V or Byond Mi-book Mi-7. Even the costlier Samsung Galaxy Tab 2 P3100 comes with 1024 x 600 pixels resolution only. The newly launched Nexus 7 also comes with 1280 x 800 pixel resolution.
We had never any problem vis-Ã -vis touch functionality in Wammy Desire 2 either and it has decent brightness as well.
Storage
Wammy Desire 2 comes with decent 8 GB internal storage, of which 5.28 GB is available for users. Also, it has an external card slot for up to a 32 GB micro SD card.
Connectivity
The Wammy Desire 2 is quite rich when it comes to connectivity. It has Bluetooth 2.1, WiFi (b/g/n), HDMI output and GPS features. It even supports external dongles for 3G connectivity. It doesn't have a SIM feature, which could have made this tablet absolutely irresistible. Also, Bluetooth 4.0 version should have been provided.
Battery
It comes with a decent 3300 mAh battery, which looks a bit dull considering that its competitors come with 3500 or even 4000+ mAh batteries. WickedLeak itself claims up to 6 hours of usage time. To test that, we kept the brightness at maximum and played a racing game on it for an hour in which its battery charge reduced to 15 per cent from 90 per cent.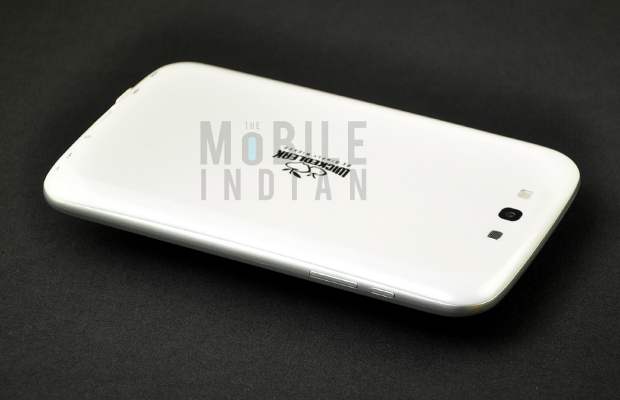 As far as e-book reading is concerned, at maximum brightness, it gives maximum of 2 hours of back up time. With full charge, it can play videos for around three hours.
Performance
Wammy Desire 2 comes with an impressive Samsung Exynos 4412 quad core processor and 1 GB RAM. One can order the tablet in Android ICS or Android 4.2 Jelly Bean (Beta) versions. WickedLeak is promising to release a stable version of Jelly Bean for the tablet as well.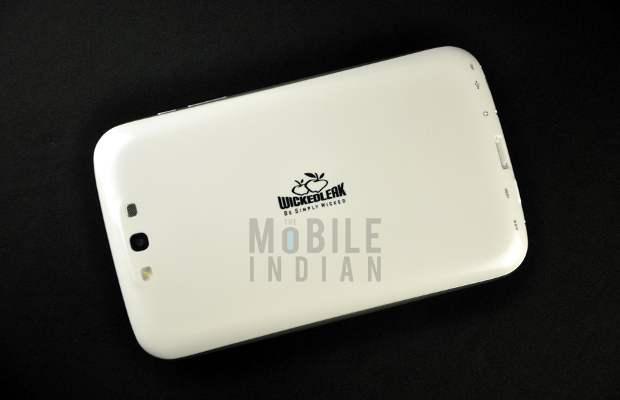 Such impressive specifications show its mettle on ground as well. We put the tablet in some tough conditions but it never hanged. It played games like Real Racing 3 with ease. I would not mind saying that it is the best performing low cost tablet I have seen so far.
Camera
There is a 2 megapixel rear camera and a 0.3 megapixel front camera in the Wammy Desire 2. First of all, it does not have auto focus. Moreover, in the device we got, we could not zoom out.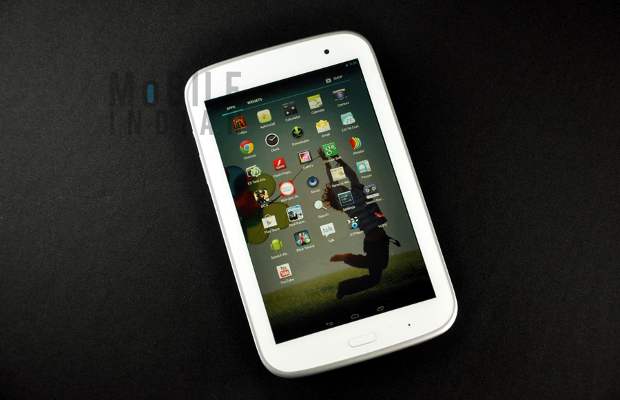 Pictures clicked through the rear camera were so pixelated and faded that they were not even looking good in the tablet so we did not even bother to transfer them to a PC. The only saving grace here is that the tablet comes with dual cameras, which is not common in low cost tablets.
Conclusion
At Rs 9,490, the Wickedleak Wammy Desire 2 looks awesome considering its good build quality, superb performance, and latest operating system. Its weakness – average battery, camera – can be ignored considering the above points.
It does not have SIM calling facility either. So the tablet could be highly recommended for someone who is into gaming and multitasking but is not good for one who wants long battery life or a good camera.