The 10,000 mAh power bank has a customized skin covering the top and bottom panel of the charger and weighs only 190 grams.
Advertisement
Pros
Lightweight design
Customised skins
1A and 2A USB ports for charging two devices at a time
Cons
Placement of LED
Power drainage
A Power bank is one of the most basic yet an essential accessory for a smartphone user. In the Indian market, there are dozens of brands who are offering hundreds of power banks. A new entrant in the segment is the SomeSkin4Gadgets, an Indian company, who are selling Tukzer power banks in India with customised skins.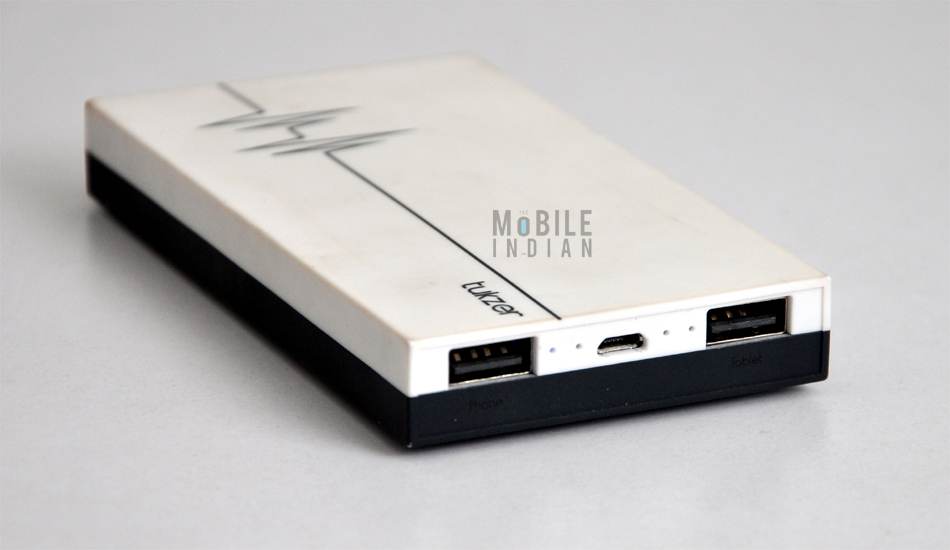 Last month, Skin4Gadgets launched two power banks of 10,000mAh and 15,000mAh capacity for Rs 2,499 and Rs 2,999 respectively. Currently the 10,000 mAh power bank is available of Rs 1,090 and we have been using it for almost a month and here is our review of the device.

Look and Feel

The power bank comes in dual colour (black-white) finishing. However, Skin4Gadgets is selling the power bank with customised skins. There are various skins to choose from including few types of woodern pattern. During the review, we removed the customised skin and that did not hinder or affect our experience at all. But of course the customised skin allows you to flaunt the power bank and it in fact it looks much more stylish, and thus is better than its original black-white appearance.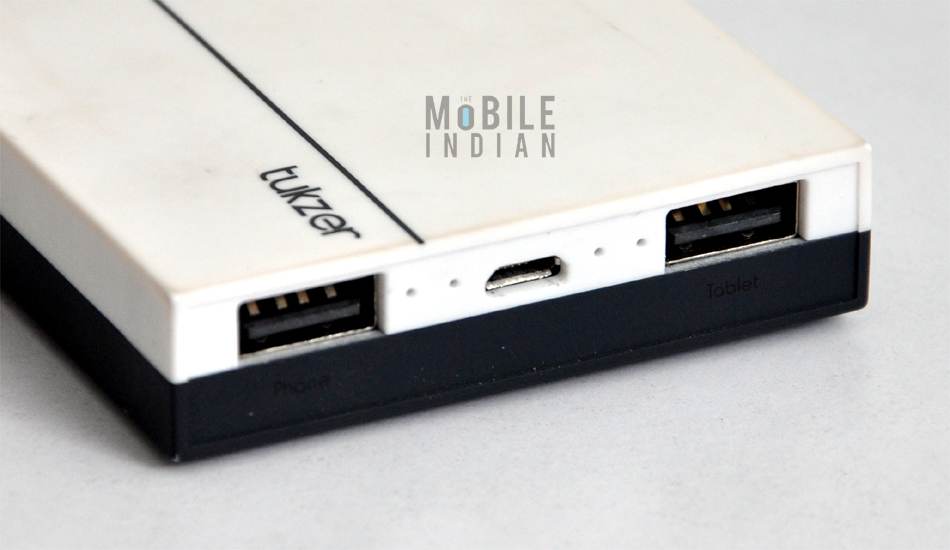 On one of its side panels, it has two USB ports of which the first one offers 5V/2.1A output and the second one offers 5V/1A output and between them there is a micro USB port to charge the power bank. There are four LED lights, two on the either side of micro USB port which turn blue on charging and red when the power bank is completely charged. However, unlike many of its competitors, the Tukzer power bank does not have a display, so there is no way to know exactly how much charge is left in the power bank. But there is a way to know if the power bank is low on charge or not – all you have to do is to shake the power bank. If all the four LED lights turn on it means 100 per cent charge is available, three means 75 percent, two means 50 per cent and if one light blinks it indicates 25 per cent or lower charge.

Performance

It takes almost eight hours to get it fully charged. Unfortunately, you cannot charge smartphone or tablet when the power bank is charging. The placement of LED lights also do not seem quite appropriate. Had they been placed on the top panel, they would have much better visibility.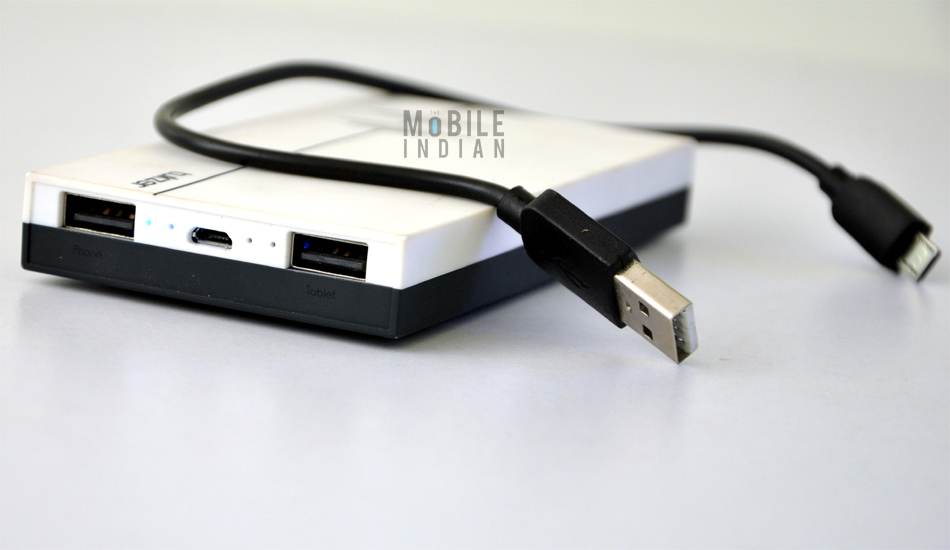 During our usage, on an average we were able to charge Asus Zenfone Zoom, which has a 3000 mAh battery, twice to 100 per cent and then to around 40 per cent on a single charge. The output seems decent but not great.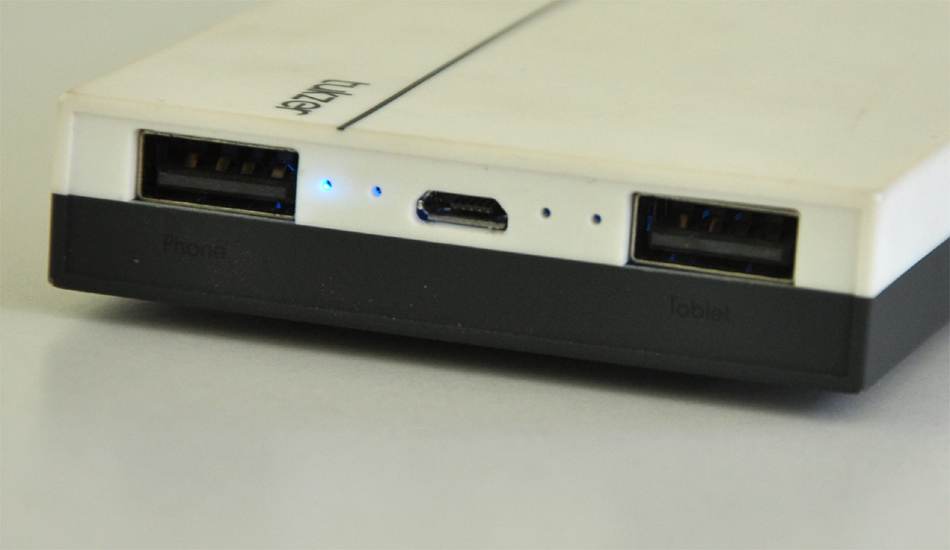 Also, another thing that we noticed in the power bank was that when not in use there is some amount of power drainage. For example, in one instance it lost about 25 per cent charge even though I did not use it for 3-4 days after charging the power bank to 100 per cent.
Advertisement
Verdict
At prevailing price of Rs 1,090, Skin4Gadgets' customised Tukzer 10,000 mAh power bank is a decent power bank to keep in the wish list. The placement of LED's could have been better and would have loved it if the power bank could have given three rounds of 100 per cent charge for Asus Zenfone Zoom.