When it comes to tablets the 7 inch display size is preferred most amongst customers today. This is simply because the bigger display unlocks many potential uses for the device while keeping it portable enough so as not to make it cumbersome. While there is a slew of 7 inch tablets present as branded and non branded products the choice for customers has really widened. Today users can buy a tablet with bare minimum functionality and hardware specifications for as low as Rs 5,000 or even less, while with features the price can also go up to as much as Rs 30,000.
Hovering somewhere in between lies the Samsung Galaxy Tab 2 P3100. This tablet is the first ever budget offering from Samsung as far as the tablet category goes. But even though the tablet comes at a bargain price it has enough muscle to glide through daily tasks with great ease. So here is the Galaxy Tab 2 P3100, and how it fairs in the real world.


###PAGE###
Build quality
The Samsung Galaxy Tab 2 P3100 is actually the cheaper and younger cousin of the Samsung Galaxy Tab P6200, launched last year featuring almost an identical look and feel except for the marginally thicker profile. One would say that Samsung has actually taken the older device, changed a few bits here and there, repacked it, and started selling it again in the market. But in reality, that's not the case. Samsung had a challenge this time to create a cheaper yet equally functional tablet and it has managed brilliantly. Despite the price cut the build quality and finish of the device has not suffered at all. The device has a flush front with thick borders surrounding the display and on the upper side is the ear piece which makes communication easier but a little awkward due to the big size of the tablet. There are silver accents along the edges that give the Tab 2 its uniqueness.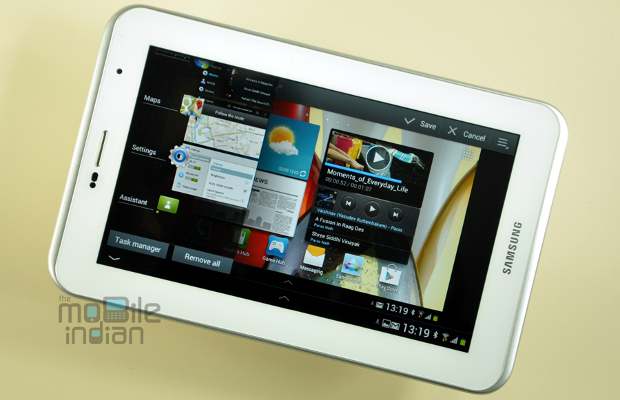 The bottom features a chrome Samsung logo. That pretty much sums up the face of the device and there is no need to add physical buttons for controlling it as the user interface incorporates all the functions needed for controls. The display utilizes capacitive touch technology and therefore there is no recession in the screen bevel and the front of the device gets a flush and even finish. The lack of buttons certainly makes up for a good, neat design, aiding looks and adding to the number of eye balls one would attract while holding this device
###PAGE###
All the speaker and connectivity ports have been placed right at the bottom of the device so that its looks are not spoilt. Plus this also makes the device easy to use while charging. Samsung uses a proprietary charging and data port so users will have to carry the cable with them at all times.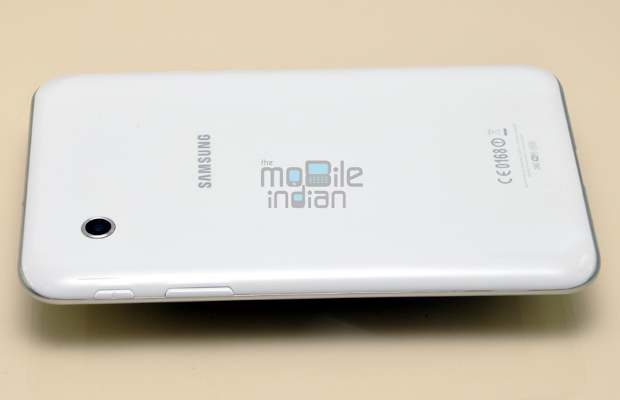 The device comes with a glossy back that adds looks to the Tab 2 P3100 but at the same time makes it prone to minor scratches and smudges. In the long term wear marks will start appearing on the device so it is advisable to invest in a good quality case too.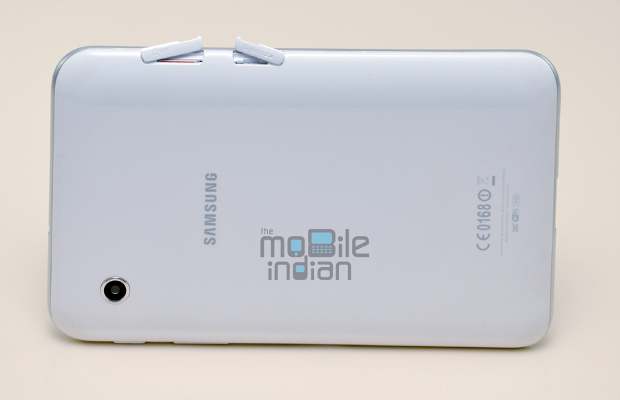 The body is made entirely of poly carbonate plastic that gives it strength and makes it lightweight too. Due to its big size it is prone to damage due to falls. The device has a scratch resistant surface on the display so there is no need to get an additional scratch guard. However, investing in a few bucks would not hurt either.
###PAGE###
Display and touch
Samsung Galaxy Tab 2 P3100 has a 7 inch display with 1024 x 600 pixel resolution, which is the same as the one used on the older P6200. Also, the display's pixel density is 170 pixels per square inch. This might be inadequate, especially considering it's a 7 inch display we are talking about here, but there is hardly any pixilation at any time while you are using this device.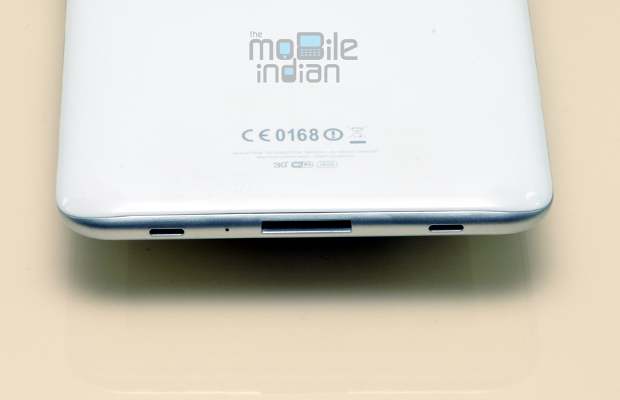 In terms of colour reproduction the display is great and quite vibrant although the automatic brightness control algorithm and sensor have some issue. When it is set to automatic brightness the display always turns too dark, so it is advisable that you set a comfortable, manual brightness level and stick to it rather than setting it to auto control. Although in normal conditions the display is easily legible, against bright light conditions it falls a little short of the required brightness levels. Some users have complained about the display showing a yellowish hue all over but that might be the case with some units and we did not feel any change in colour tone even at low brightness levels.
Touch is quite responsive and very accurate as well, especially for selecting links while browsing. While playing games touch complements every action and is fun to use too. The touch input recognizes five input points at a time, which makes FPS (first person shooter) games fun to play and typing with multiple fingers easy. The TouchWiz user interface works perfectly with the device hardware and results in perfect action every time.
###PAGE###
Performance
Here is where the Samsung Galaxy Tab 2 P3100 has lost its cost. The tablet employs a smaller processor and a slower graphic core as well to save money, but although there is a fall in performance we would not say that it is dramatic or too incredible. Samsung Galaxy Tab 2 P3100 utilizes a Texas Instruments OMAP 4430 dual core processor running at 1 GHz, coupled with a slightly slower PowerVR SGX540 graphics processor. Overall, performance offered by the device is good but having used the older P6200 tablet there seems to be a definite lag. The processor is coupled with 1 GB of RAM, which is good to have and it is evident when applications load and perform quickly and without lag. Be it gaming or multitasking, everything is done with great ease and without any hiccups or issues, but when it comes to HD video rendering the tablet sometimes stumbles before the hardware catches up with the video's demands.
While gaming, and during processor-intensive tasks such as playing HD videos, documentation and image editing, although the tablet tends to heat up more than usual there is no change in performance.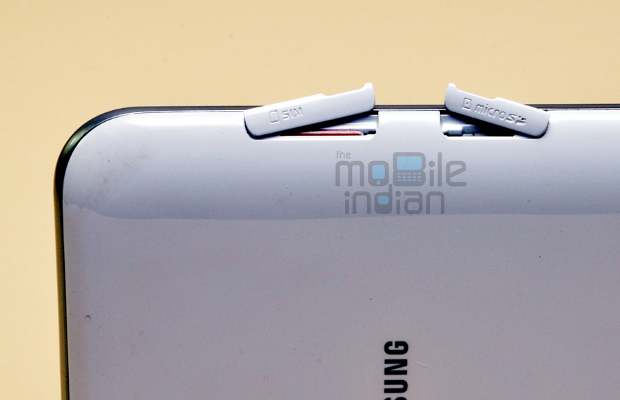 Calling is one of the integral features of the P3100 and all thanks to the dedicated earpiece on this device it has been made possible even without the use of a handsfree kit. The call quality of the device is good even though holding it against the ear seems like you're showing off to the people who pass you by and you definitely get some weird looks. The inclusion of a proximity sensor is very useful, otherwise controlling what happens on the device after you place it against your ear is anybody's guess.
Overall on the performance front the device is flawless and does every task with great ease. Let aside the older tablet we would say that the Samsung Galaxy Tab 2 P3100 is a performer for the price it comes at and for the features it offers.
###PAGE###
Connectivity
The device comes with cellular connectivity of course and uses a standard size SIM slot so users won't have to upgrade to a micro SIM that is being used today by most mobile devices, iPads included. For internet the device features WiFi and 3G although cellular connectivity will now be used more often by users since that option exists and offers great freedom too. The device's internals work in perfect harmony and deliver best performance always, so be it calling or data surfing, everything happens very nicely.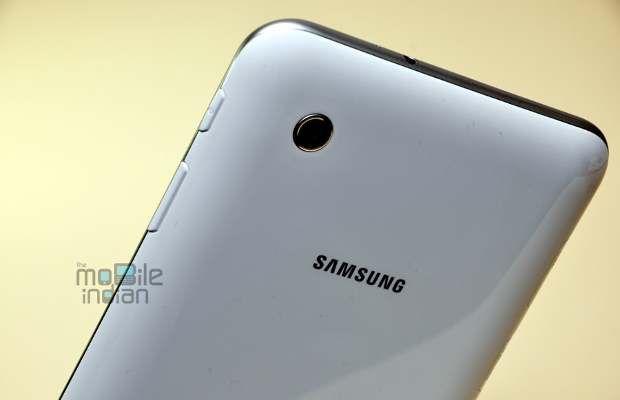 For wireless transfers there is Bluetooth 3.0 which is speedy but requires an equally matched device to perform to its full potential. While using Bluetooth it is noticed, however, that the battery drains faster than it happens while using WiFi. So make sure you have a matched device for transfers, otherwise you might lose more than you gained from the transfer.
The device features multiple connectivity options through the proprietary port, which is good. The bad part is that for anything other than USB connectivity users will have to shell out more money. Yes, that includes HDMI and USB ports as well. There is a USB cable bundled with the device but it doubles up as the charging cable, so make sure you lug it around every time you go.
###PAGE###
Multimedia
For multimedia the Samsung Galaxy Tab 2 P3100 is somewhere in the middle of the good and the bad. At the rear there's a 3.15 megapixel camera with no flash for illumination under low light. The quality of the camera is good in bright to medium light while in low light the camera fails miserably. Pictures taken are bright and sharp while at night or in low light images turn rather grainy. An LED flash like its predecessor would certainly have been appreciated. The front features a tiny VGA camera that is good for low quality video calling. Although an application is necessary to utilize the full benefits of the camera, do not ever think of recording a video using this device.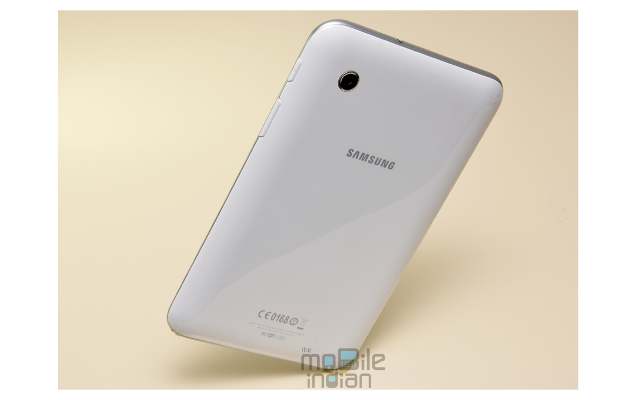 The Samsung Galaxy Tab P310 is a multimedia powerhouse that can play most audio and video files natively. Plus users can easily download applications from the Android marketplace to further enhance the device's capabilities. One thing is suggested for sure: that you upgrade the stock video application to a Mobo video player or similar app for better HD video rendering and performance. The device features 16 GB of internal storage memory which can be used to store movies, apps, music, pictures and documents. Plus if you run out of space you can easily expand it up to 32 GB using SDHC cards.
###PAGE###
Battery life
With normal gaming, audio video use and web browsing over 3G or WiFi, the device lasts for 1-2 days between full recharges depending on the usage or the level of activity. The 4000 mAh battery pack might sound small, but in reality the device's hardware has been fine tuned to balance power consumption and performance.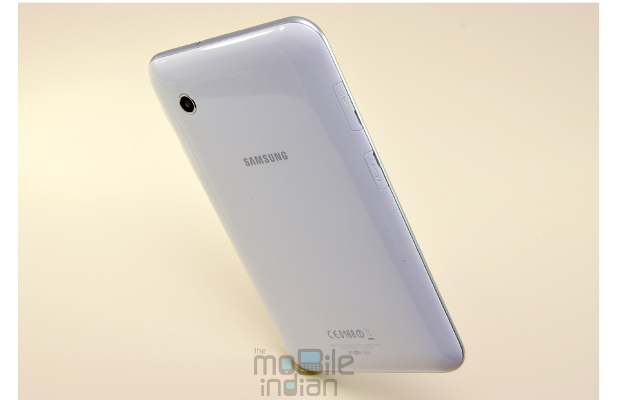 It justifies the low brightness level also to some extent, but ultimately the Samsung Galaxy Tab P310 is surely one of the better tablets where battery performance is concerned; one you would love to swap your older smartphone with.
###PAGE###
Finally
This device is great for anyone who is planning to buy a tablet that includes everything and comes at a bargain. Android Ice Cream Sandwich, superior battery, calling functionality, and even 16 GB of onboard memory-all translate to a very usable and practical device that now comes at a lower price point of Rs 19,000 as well.