Indian handset manufacturer Lava recently announced this 7 inch tablet, which is currently selling for around Rs 6,500. The tablet has a decent set of features like a 7 inch screen, dual core processor, Android Jelly Bean operating system, 1 GB RAM, 5 GB of internal storage, and 2 megapixel camera etc. Feature and price wise, the Lava eTab Xtron is a decent tablet. We used this tablet for around a month and here is our experience with it.
Body
The device has a thin profile and is quite light too. It has a metallic coloured back panel made of plastic. The panel is a bit slippery and does not feel good in the hands. The thickest part of the tablet is its centre, while the back panel gradually curves towards the edges, which helps to hold the tablet. It comes in only one colour – metallic white back panel and front black display – so buyers do not have much choice.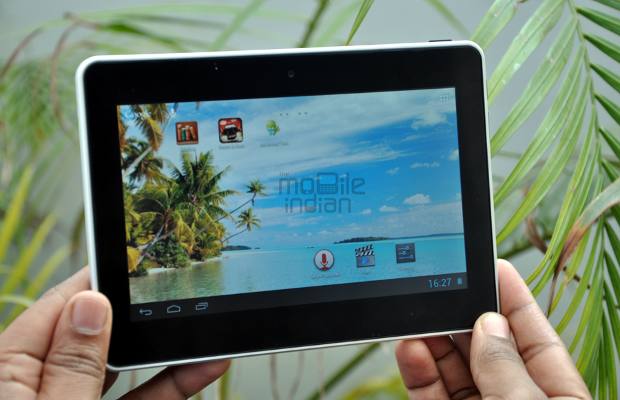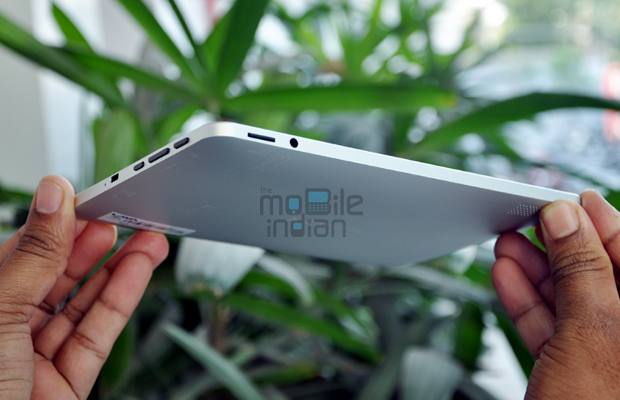 To be specific, the Lava eTab Xtron measures 184 x 131 x 11.5 mm and weighs 350 gram. A highlight of the tablet is that all the buttons are prominent and slightly above the surface of the tablet, which makes them easy to use. However, surprisingly, the micro SD card cannot be inserted in the tablet fully; a portion of the micro SD card sticks out from the tablet, which is very inconvenient at times. In portrait mode, you can see the power key, volume key and the return key on the right hand side while the 3.5 mm jack and the micro SD card slot is on the top. Overall, the Lava eTAb Xtron is a nice little tablet that feels much like a small book in the hands.
Display
The Lava eTab Xtron has a 7 inch screen with 1024 x 600 pixel resolution. The capacitive touchscreen of the Xtron comes with multi touch capability as well. Moreover, it has an IPS panel with a wider viewing angle as well.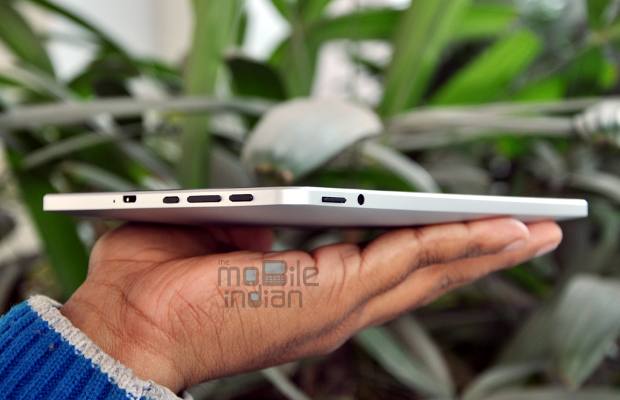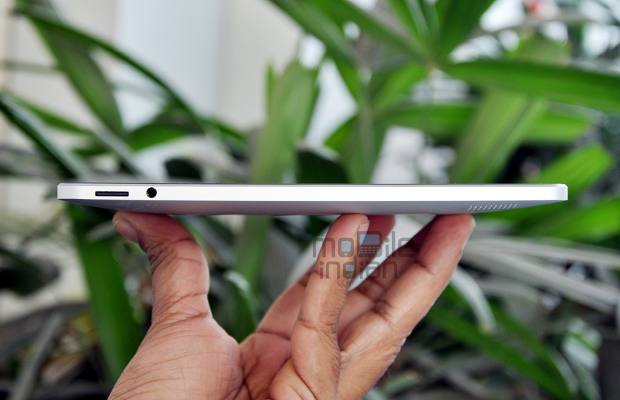 There was no problem with the screen resolution or the touch response and we are satisfied with the viewing angle. However, the display is quite reflective and that makes it very hard to read e-books on the device, especially if you have a light source behind you. Also, brightness levels are not that high, which makes it virtually impossible to use it outdoors in bright sunlight.
Storage
The Lava eTab Xtron comes with 8 GB of internal storage, of which 5 GB can be used to store one's pictures, movies, songs etc. There is a micro SD card slot as well, which can be used to expand memory up to 32 GB.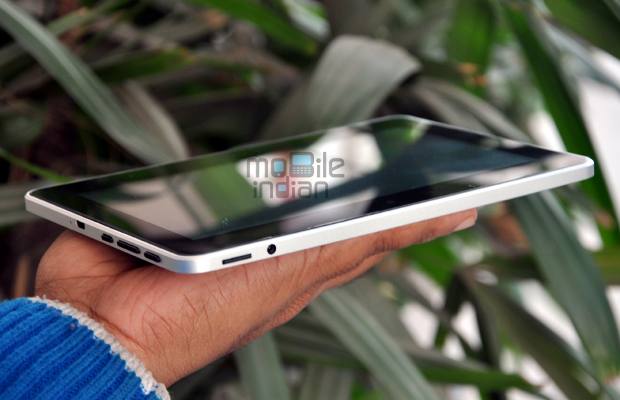 This is definitely a good thing as many tablets do not come with sufficient internal storage.
Battery
The Lava Xtron comes with a 3500 battery, which is average considering that it is a tablet. Officially, it provides about 3.5-4 hours of usage time with WiFi on. In real life too, we did not find any aberration from the official claim. After recharging it fully, we watched videos for about an hour and watched YouTube videos on WiFi for another 45 minutes, after which the tablet only had 15 per cent charge.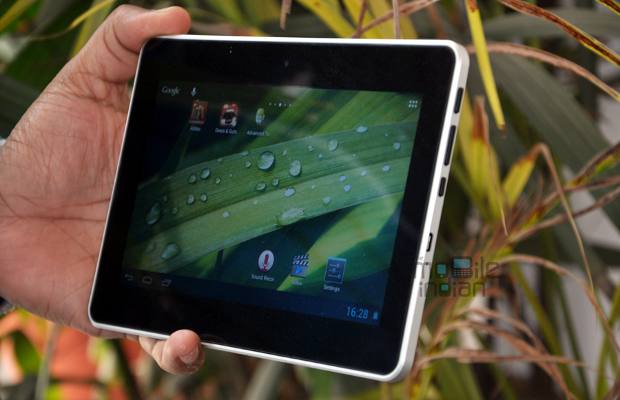 Even if you turn off the WiFi and just read an e-book, the tablet's battery won't last more than a maximum of 3.5 hours. For a tablet it seems a bit less and at least around 5-6 hours battery life would have been better.
Camera
The Lava eTab Xtron comes with a 2 megapixel front camera. There is no rear camera in the tablet. You can use the camera for both video chatting and self-portrait images. It does its job nicely and clicks decent pictures.
Connectivity
In this era of SIM calling tablets, you may feel disappointed to know that the Lava eTab Xtron comes with WiFi connectivity only. 3G is accessible through dongles of various operators, which you can use via the micro USB to female USB connector. There is no Bluetooth or HDMI port either.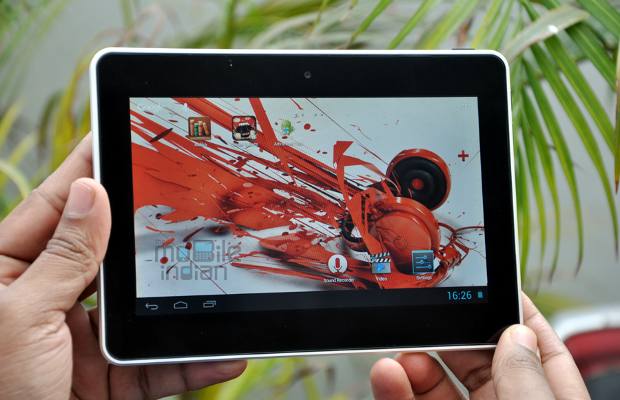 Also, the device has no GPS so Google Maps would not give you proper results as it cannot calculate your exact position.
Entertainment
The Lava Xtron supports various music and video files. Since it comes with Google Play Store access, you can anyway download media players like VLC that support different files, but the most important highlight of the tablet is its video pop-up feature. You can minimise the video windows and can watch them while doing other tasks like reading e-books. This is a nifty feature and was introduced by Samsung in its Galaxy SIII.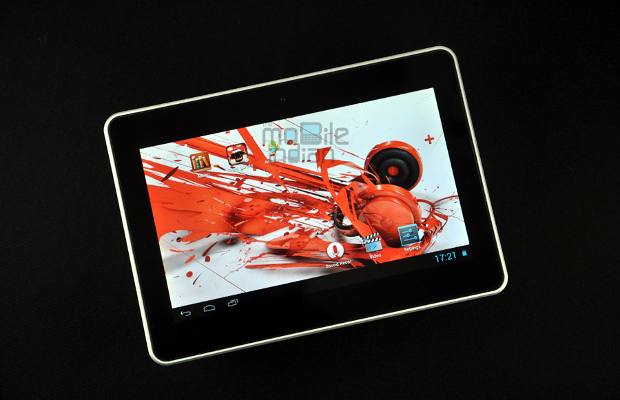 The supplied headset is surprisingly good and so is the music rendering capability of the phone.
OS, processor and performance
The Xtron tablet comes with Android 4.1.1 Jelly Bean operating system, which is the latest Android operating system. It has a dual core Cortex A9 processor with a clockspeed of 1.5 GHz. There is 1 GB RAM in the tablet to support the processor as well. The Xtron comes with a Mali-400 3D graphics processing unit. The combination allows the tablet to give decent performance. However, it was slightly less than our expectations.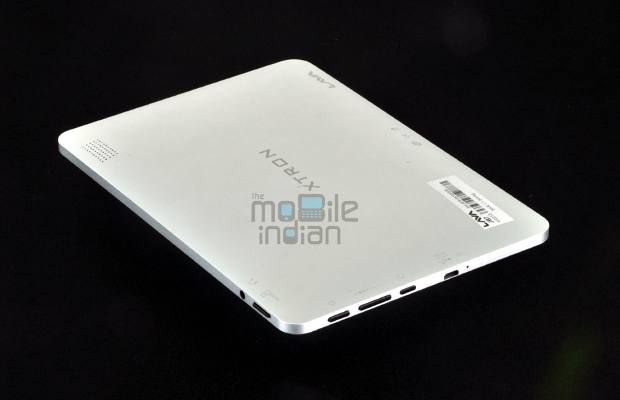 The tablet can run most games like Temple Run (1 and 2), Mutant Roadkill etc with ease. If you use a task manager to free its memory, then the tablet will not give much problem.
Conclusion
Under Rs 10,000 there are several tablets that come with a SIM calling facility. Besides, the Lava Xtron does not have Bluetooth either. The tablet is not eye-candy, nor is its battery life that encouraging.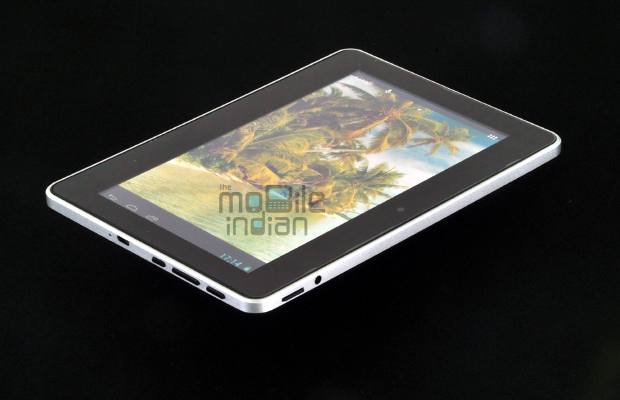 But leaving these deficiencies, the Lava eTab Xtron is a decent tablet as it has a good amount of internal storage, a good processor, 1 GB RAM, and the latest operating system. Moreover, Lava is giving a coupon of Edukart with the device, which provides a 20 per cent discount to buyers of this tablet. Also, people who buy the Xtron will get a one year free subscription of Meritnation, which is offering discounts on its several programmes