Currently, the Indian market is flooded with 7 inch tablets from various brands in a diversified price bracket, from Rs 3,000 onwards. However, most of the above-average tablets are priced above Rs 20,000, except the BlackBerry PlayBook which is selling for about Rs 13,000 at some retailers'.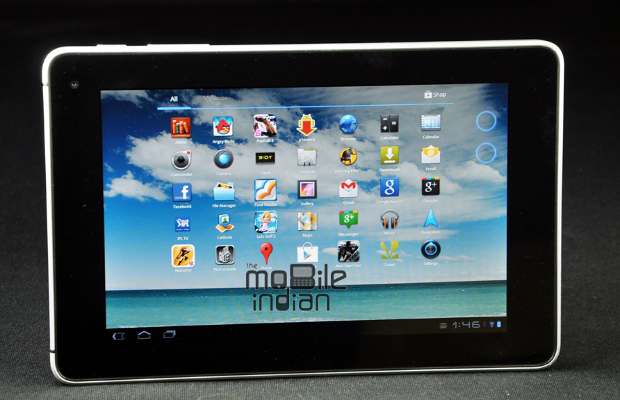 The tablet under review, Huawei MediaPad, is a 7 inch Android device that costs a whopping Rs 28,359 which may deter some potential buyers in India. Now, let's have a look at the MediaPad's features and performance to see whether this device is worth it.
###PAGE###
Look and build
The 7 inch tablet was originally launched with an aluminum finish back and it had a black front. However, subsequently, Huawei has announced more colour options that include shadow black, classic brown, and passion pink. We have the silver one; while availability of the other colour variants in India is still not clear.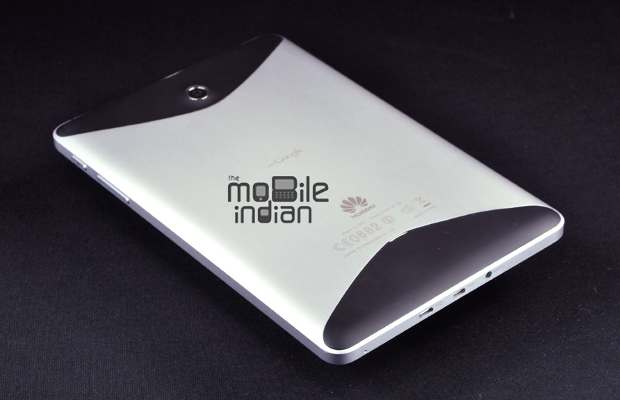 Coming to build quality, the tablet, weighing 390 grams, is certainly on the lighter side. MediaPad has a brushed aluminum finished back cover with two triangle-shaped covers on the top and bottom end of the back cover when held in portrait mode, which certainly attract attention. The bottom triangle-shaped cover harbours the SIM and SD card slots, while the battery is inaccessible, which is becoming a norm in tablets.
###PAGE###
Though the back cover provides a sense of class, the triangle covers with rubberized finish seem very brittle. The covers are also initially very tricky to remove. All in all, the tablet looks very professional with the aluminum finish while the new colour combination will certainly attract eye-balls. The build, too, is of top quality and can endure a few drops.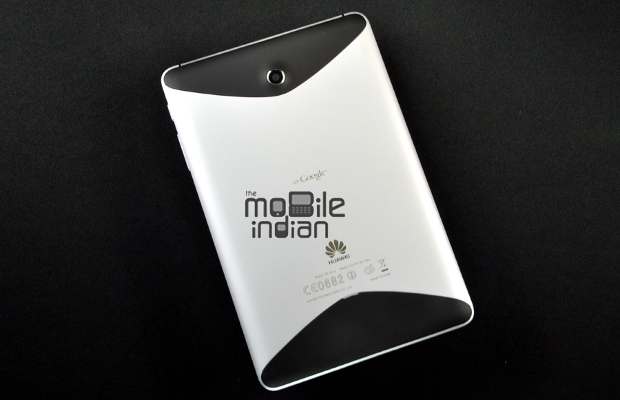 There is a power on/off button alongside the volume rocker on the top right while at the bottom, when held in portrait mode, there are mini HDMI and mini USB ports along with a charger slot. The 3.5 mm jack is on the top beside two speakers while the entire left side is devoid of keys and ports. Though the key placement is largely okay, the placement of speakers is a bit awkward as most of the time you tend to block at least one speaker while playing video games or watching movies in landscape mode, which thus reduces its sound output.
###PAGE###
Display
Huawei Mediapad comes with a 7 inch display with WXGA (1280 x 800 pixel) resolution. The IPS LCD screen has a pixel density of 216 ppi and has 400 nits of brightness. Now, let's put these figures in comparison to some other tablets in the same price bracket. Considering its price of Rs 28,000, we can compare its display with the displays of some other tablets in the same price range like the 10 inch Acer Iconia A500, 7 inch Samsung Galaxy Tab, or even the Sony Tablet S.
Acer Iconia comes with a TFT LCD capacitive touchscreen with 800 x 1280 pixel resolution with 149 ppi pixel density and 350 nits of brightness. The 7.7 inch Samsung Galaxy Tab comes with 1280 x 800 pixel resolution at 197 ppi. So, certainly, the MediaPad is one of the best in terms of display quality, and you can see the difference in as well.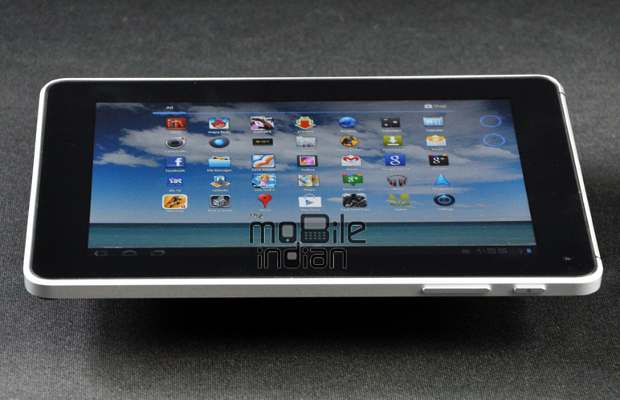 MediaPad has a wide viewing angle thanks to its IPS LCD technology and at maximum brightness, which you can control from the settings menu, you can see pictures in bright sunlight as well. Thanks to its bright display, playing games and viewing videos is a pleasurable experience on the Huawei MediaPad.
The screen of the tablet is prone to fingerprints and smudges, which makes it very hard to keep clean.
###PAGE###
Operating system
MediaPad is the first tablet in the world to use Android 3.2 Honeycomb, which is present in its pure version without any modifications from Huawei. Honeycomb was specifically built by Google for tablets and as such it provides good functionality.
Like most tablets, MediaPad, too, lacks physical onscreen buttons so you have to use capacitive keys to access applications. On the screen, you will find 'Apps' and a '+' icon on the top right – the first allows you to access all the applications; while the plus icon allows you to create a shortcut of any app on the home screen. On the bottom left you have back and minimise arrows along with a button that shows currently running applications. You can thus easily close any application from the current tab; you can also use this tab to see recently closed applications.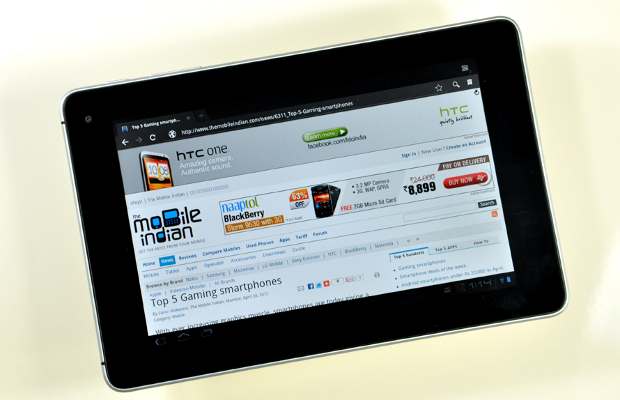 Uninstalling apps is also very easy – just put your finger on any app and either you can put it on any homepage or drag it to the 'Uninstall' icon on the top right.
The only downside of Honeycomb is that it does not allow SIM calling so despite MediaPad having a SIM slot, you can only enjoy 3G services. The good news is that Huawei has started rolling out Android ICS in many markets including India. With Android ICS, MediaPad is sure to get SIM calling functions as well.
###PAGE###
Performance
The tablet comes with a 1.2 GHz dual core processor and, as expected, it provides very smooth performance. We have played a number of intensive games like Asphalt 6, DH3, Temple Run etc. but the tablet never froze or showed any lag as such, even while running multiple apps at the same time. Yes, the tablet gets heated quite quickly while playing games or watching movies, but that is obvious to some extent.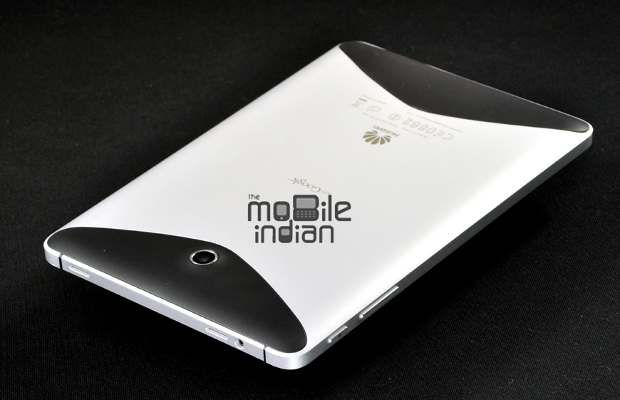 A common complaint regarding Huawei MediaPad is its 'low' battery back up time. The tablet comes with a decent 4100 mAh Li polymer battery, which certainly looks very decent on paper. After charging it to 100 per cent, we used it to watch a 2 hour movie, played 30 minutes of games and listened to songs for around 30 minutes using a Bluetooth headset. Even after that the device had juice left in it. So, without any doubt you can take it fully charged from your home and rest assured that it will run the whole day.
###PAGE###
Coming to the multimedia function, it has a multi-format video as well as audio player. Anyway, you can download many media players from Android Market. There are two speakers on the top of the tablet, which provide very loud sound. So even if you forget your headset, don't worry-the speaker is loud enough for most environments. Sound clarity is good too while as we said earlier, visuals are breath-taking and you will certainly enjoy watching movies on the device.


Huawei MediaPad comes with dual cameras-a 5 megapixel auto focus high definition rear camera and a 1.3 megapixel front camera for video chats. The rear camera does enable clicking pictures with good colour vibrancy and contrast, but since it does not have a flash, low light photography is out of the question.
###PAGE###
Conclusion
At Rs 28,359 the MediaPad does look a bit expensive when you can get tablets from the likes of Acer, Samsung and even Sony with almost similar specifications, which are also cheaper by a couple of thousand bucks. However, MediaPad is top notch in terms of display or performance and stands equal to Acer Iconia and Samsung Galaxy Tab.
It may let you down on battery back up, but when it comes to sound and visual output, you will certainly appreciate it. Performance wise MediaPad will not let you down but the presence of a regular full USB would have been better. It is also low on internal storage-there is a mere 8 GB of internal memory, of which you can use only 5.8 GB to store content. This is significantly less compared to 16 GB internal storage on the 7 inch Samsung Galaxy Tab 620, 10 inch Acer Iconia Tab and even Sony Tablet S. All these are available for almost the same price or cost even less than the MediaPad.