The Swipe Konnect 5.0 looks good on paper but it has few flaws and is definitely short of the mark set by the Motorola Moto E.
Advertisement
Pros
Both its front and rear camera are quite decent
Comes with 8 GB internal storage and applications
Offers a smooth performance
Cons
It has a poor design
The 5 inch display is quite erratic
The launch of Motorola Moto E with latest Android KitKat operating system for Rs 6,999 caught all Indian device makers off-guard who, like most users and analysts, never expected an MNC company to offer a feature rich phone at that price. As expected, now the Indian smartphone markers are on a spree to launch Android KitKat based devices to gain the lost ground.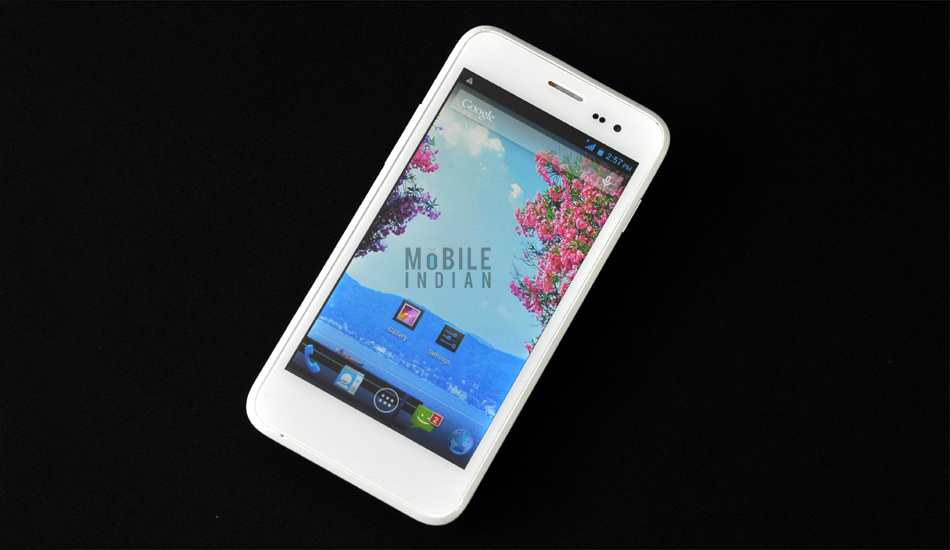 However, Swipe, which is a known brand in the low cost Indian smartphone market, choose to stick to Android Jelly Bean. Last month it launched the Konnect 5.0 with the Android Jelly Bean instead of the KitKat version while all its competitors are migrating to the latest Android version.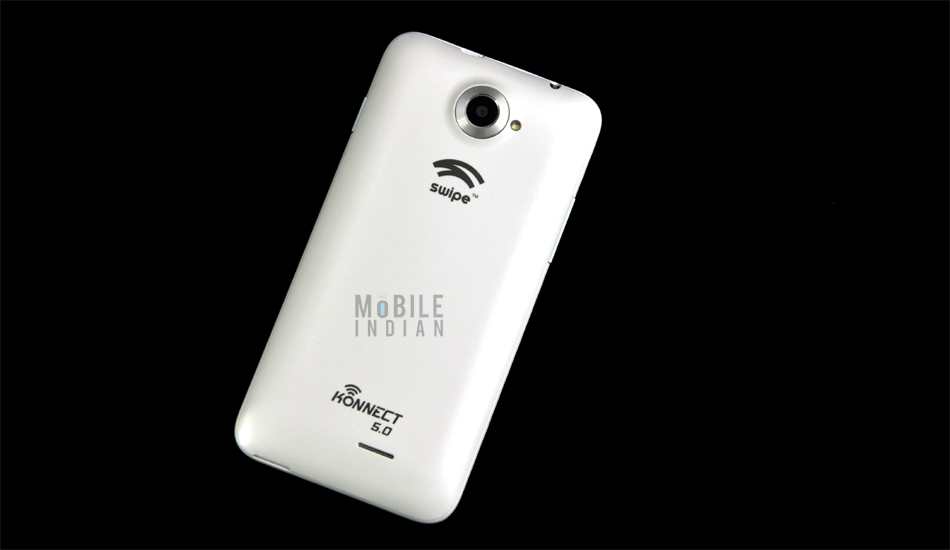 We took the opportunity to review the Swipe Konnect 5.0 to check out whether it is better than the Moto E and other such low cost Android KitKat based devices available in the market.

Design

Off late, design is becoming one of the watchwords for even low cost handsets. The Motorola Moto E and Lava Iris X1 are prime examples of the same. The Konnect 5.0, however, is not a handset that you would remember for its design atleast.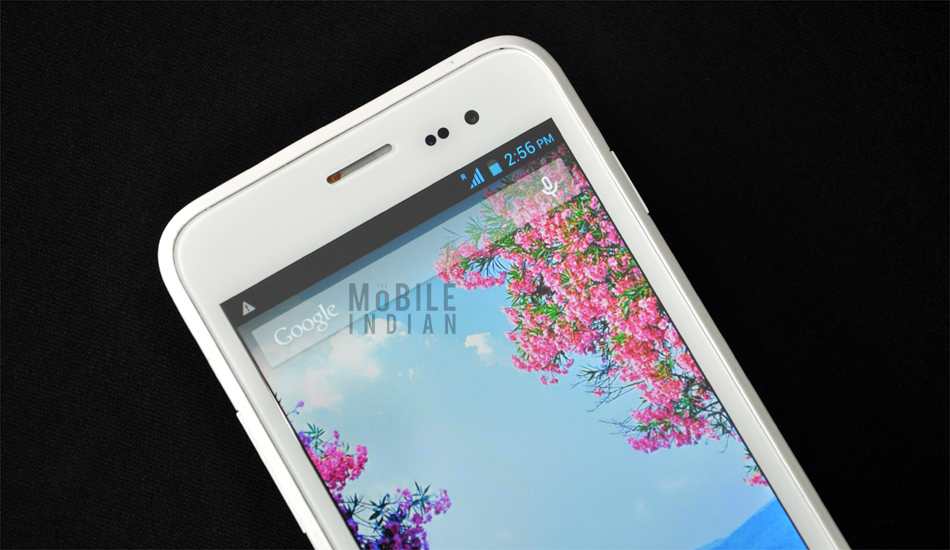 The first thing I encountered is an ill-fitting rear panel which is equally difficult to open as well as to fit in. The phone has a full plastic body which looks okay but is not in the league of Moto E or Iris X1 or Canvas Unite 2. The body is though not slippery but its sharp edges make it difficult to hold, especially if you have a small palm.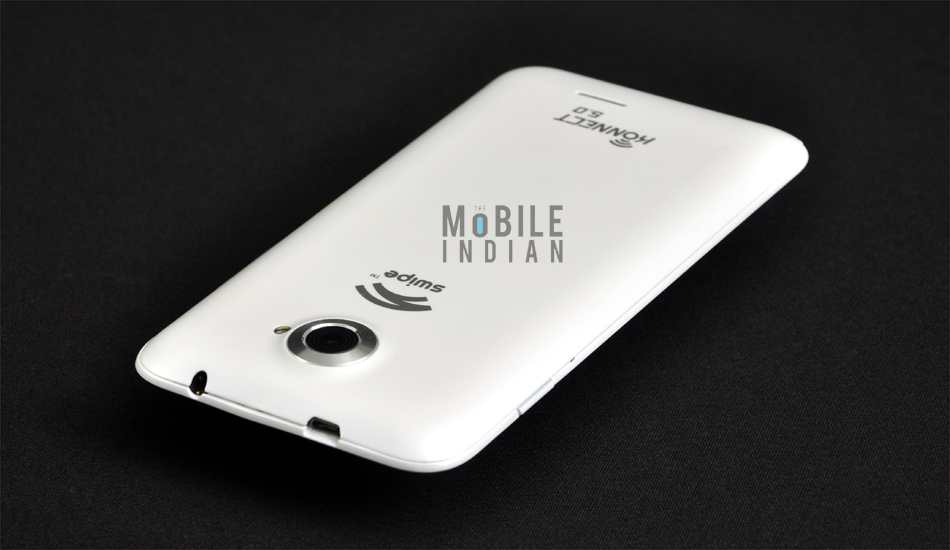 The Swipe Konnect 5.0 though has a lightweight profile. It has a thickness of just 8.9 mm and weighs only 135 grams.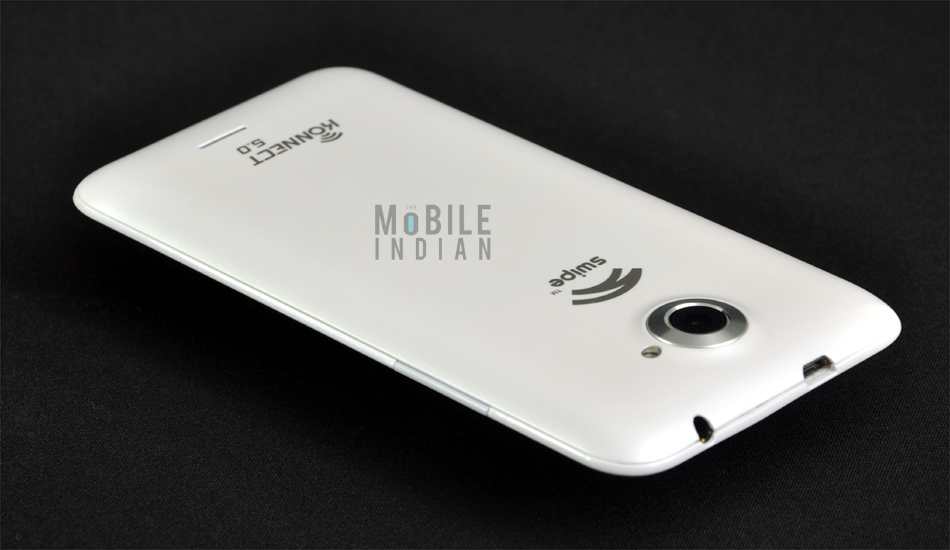 The volume rocker is on the left hand side while the power button is on the right. Like all other Android smartphone, it too has three touch buttons below the display. The rear camera unit looks big thanks to the large aluminium ring around it. Being a protruding unit, the camera lens is though always at a risk of getting few scratches if handled carelessly.

Rating for design: 6/10

Display

The Swipe Konnect 5.0 comes with a 5 inch display. Being an IPS display, viewing angles are good. This display has got 540x960 pixels resolution. Though I would have loved to see high definition resolution, qHD resolution is also quite fine considering that most devices under Rs 10,000 come with either 480x854 pixels or qHD resolution.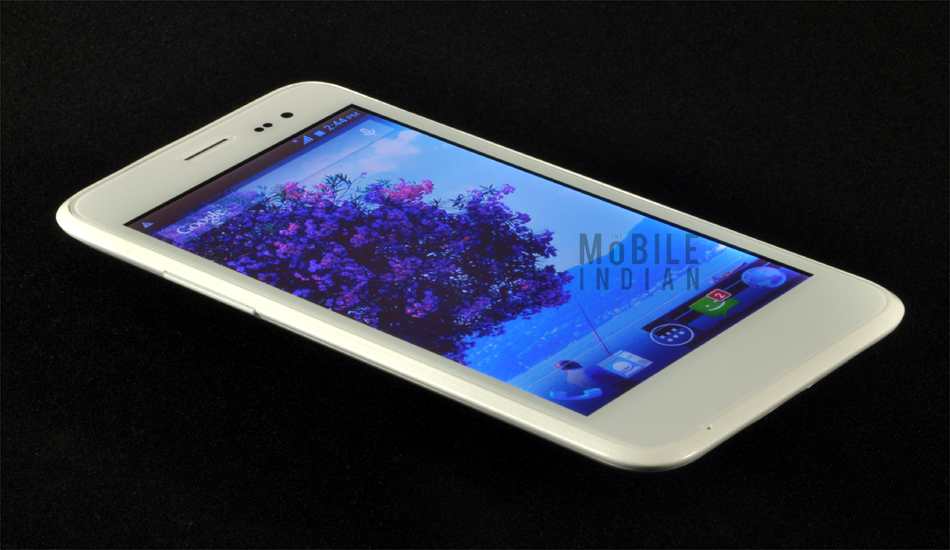 However, the touch response of the Konnect 5.0 is quite erratic. Not only it ignores mild touches most of the time but on various occasions it had a hard time in recognising inputs. The soft touch buttons below the display are also quite erratic.

Rating for display: 5/10

Performance

The Swipe Konnect 5.0 has a 1.3 GHz Mediatek quad core processor and to support it that there is 1 GB RAM. It is currently based on Android Jelly Bean operating system but Swipe has promised to release the Android KitKat version for this phone (though it has not issued any timeline for the same).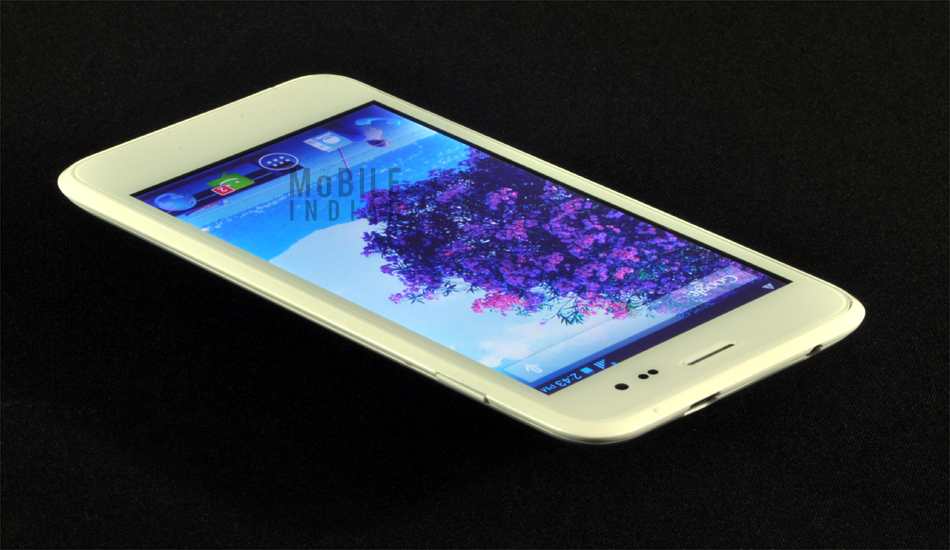 Nonetheless, the Konnect 5.0 manages to offer a decent performance. It managed to play games like Subway Surfer, Beach Buggy Blitz, Temple Run 2 etc with ease. We had also faced no issues whatsoever while multitasking on the phone. Post Android KitKat, the performance of Konnect 5.0 is expected to improve much more.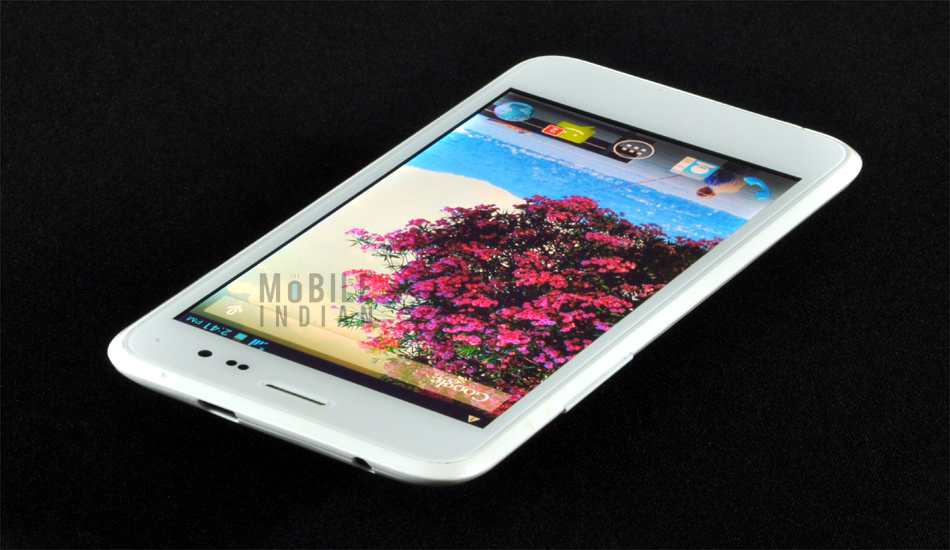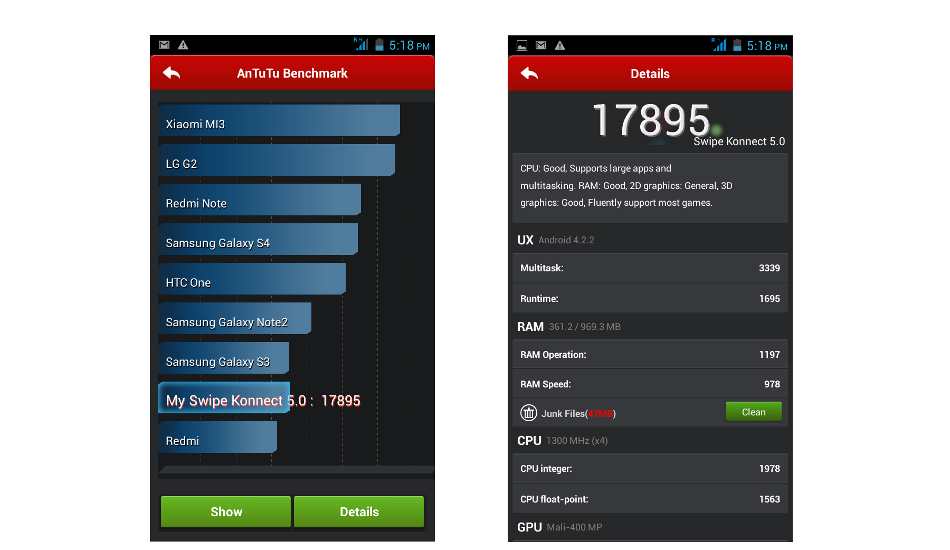 Its battery life is decent but the not the best. You need to carry your charger with you always with the Konnect 5.0 if you are a medium to heavy user.

Rating for performance: 7/10

Camera

The Swipe Konnect 5.0 comes with an 8 megapixel rear auto focus camera. In the front, the phone has a 3.2 megapixel camera. For the rear camera, Swipe has provided HDR, Smile Shot, and Panorama options. The rear camera is quite fast as well and manages to focus on objects quickly. It does not however capture true colours; for instance, red objects were shown in orange while darker blue surface came out as sky blue.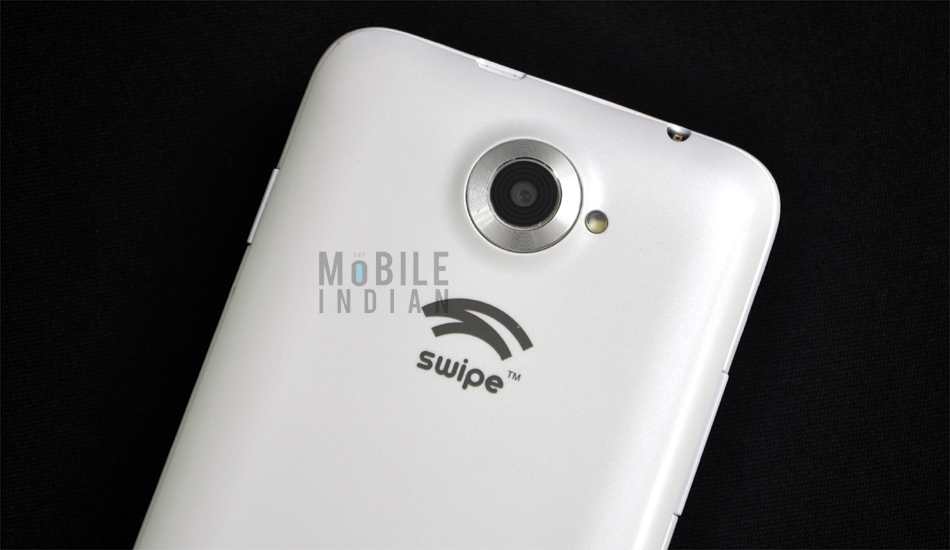 But I hope this is just an issue with the phone itself and with the Android KitKat update the issue would be solved. The front camera is much better than most of its competitors

Rating for camera: 8/10

Storage and Apps

Unlike most Android handsets in the sub-Rs 10,000 segment which have 4 GB of ROM, the Swipe Konnect 5.0 has 8 GB of internal storage. So you get decent 5.37 GB of internal memory. Plus there is an expandable storage slot that can accommodate a micro SD card of up to 32 GB.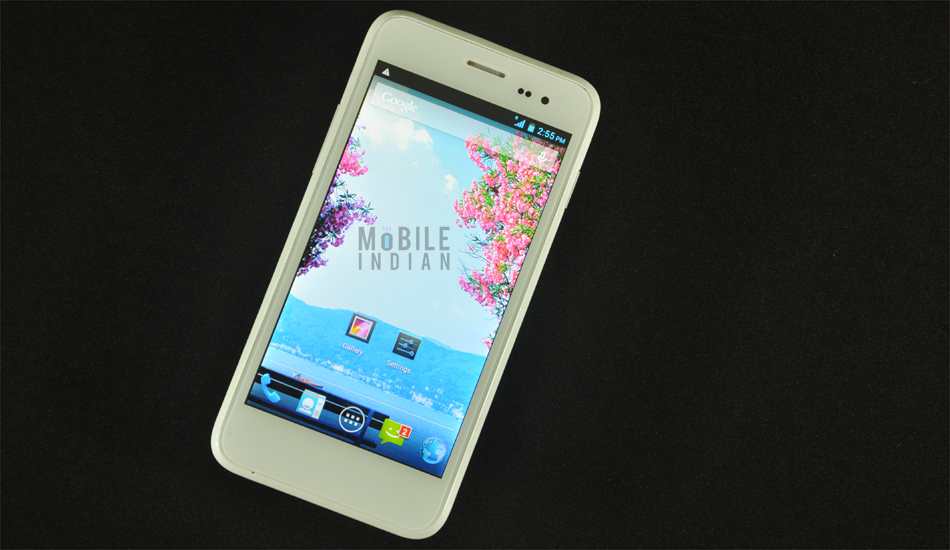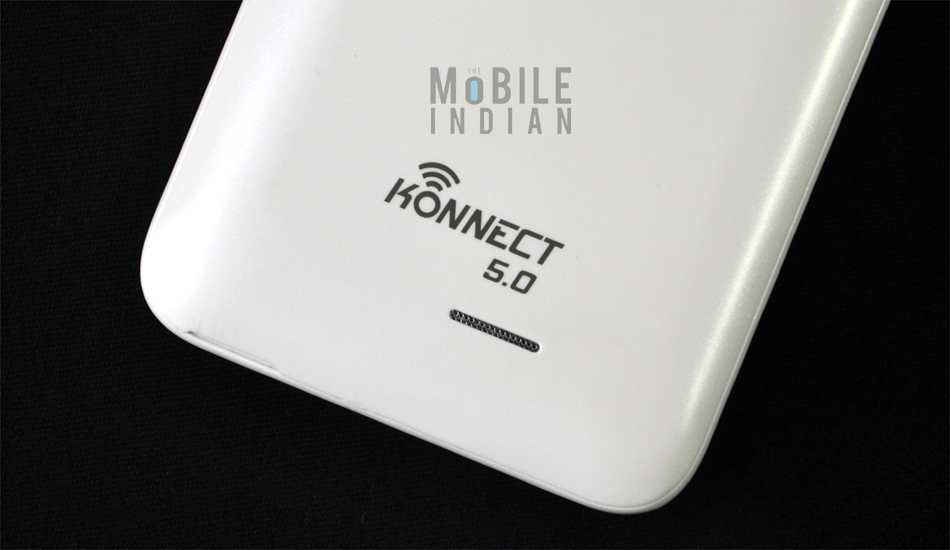 The Swipe Konnect 5.0 comes with many a apps like My City Guide, Automatic Call Recorder, Dropbox, Dictionary, Kingsoft Office etc. Most of these applications can also be un-installed if not required and thus you don't have to keep unnecessary apps.

Rating for storage: 9/10

Images by : Sushil Kumar
Advertisement
Verdict
Swipe in the past had come out with many decent tablets as well as smartphones. But the Swipe Konnect 5.0 is surely not in that league. Its design as well as display both are not upto the mark. It however comes with many preinstalled applications which are actually useful. Thanks to 1 GB RAM and a quad core processor it offers appreciable performance. Though its battery back up does not enthuse much but its camera quality is quite decent. Overall, at its current price of Rs 8,999, it does not look much attractive as they are much better equipped devices below that price too but if its price drops by a few notches and if Swipe releases the Android KitKat update, then it would certainly be an attractive option.