Earlier in March this year, Karbonn announced three octa core processor based smartphones including the Titanium Octane. At Rs 14,990, the Karbonn Titanium Octane instantly made news headlines as it was the cheapest octa core smartphone then. But to Karbonn's nightmare, iBerry came out with its first octa core smartphone for about Rs 2,000 less.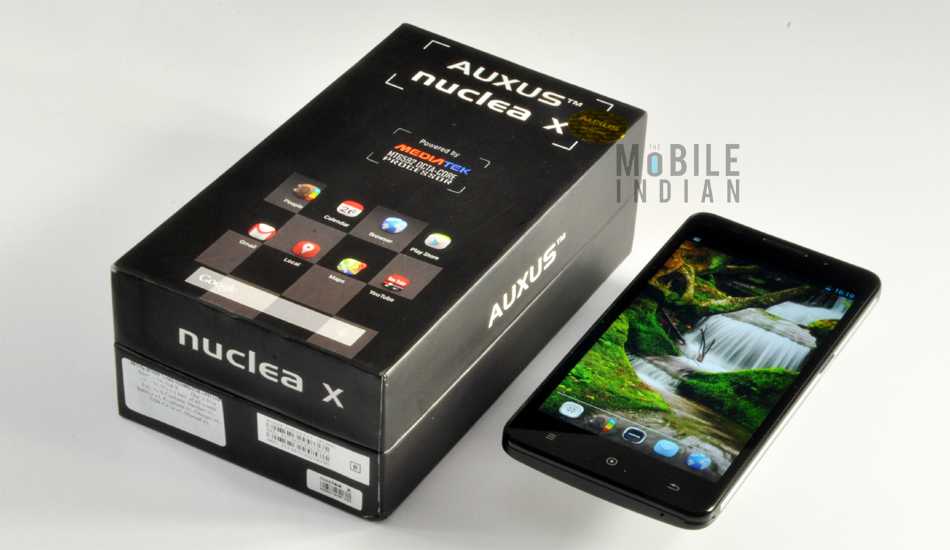 The new iBerry Nuclea X has been launched at Rs 12,999 and is available on eBay India only. Here is an exclusive review of iBerry Nuclea X.
Design
India based iBerry has in the past designed some exquisite smartphones but the Nuclea X isn't an eyeball grabber. Though it is not as attractive as the older Nuclea N1 or its biggest rival, the Micromax Canvas Knight, but its matte finish back panel makes it easy to use. The rear panel is made of plastic and it covers the top and bottom portions as well but there is a silver metal strip that covers the right and left sides and gives a good contrast to the overall black colour handset.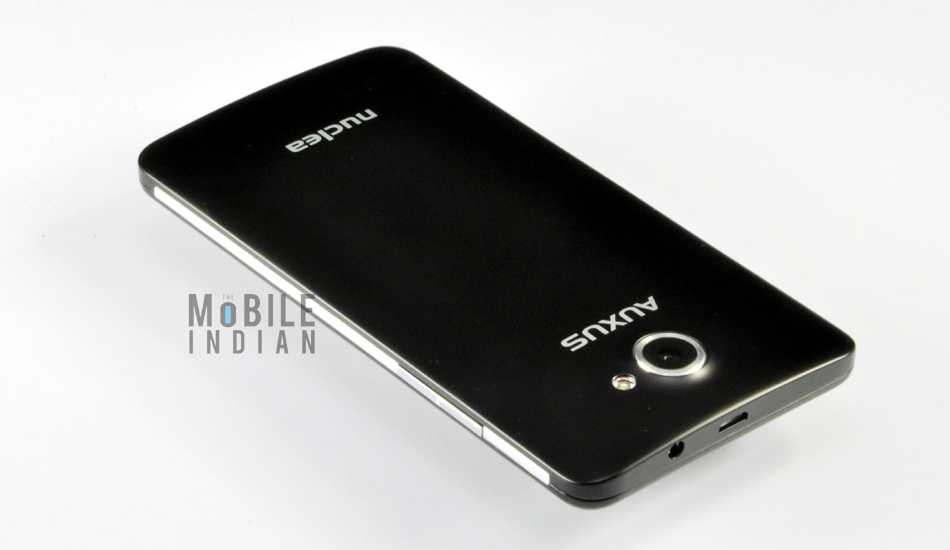 The volume rocker and the power button are placed on the left and right hand sides respectively. Iberry has wisely given these two keys shiny aluminum finish with textured feeling that gives the phone the necessary spark.
The micro USB and 3.5 mm jack are at the top. A speaker grill is at the top of the display alongside the front camera. The rear panel has protruding, circular camera unit which has a silver colour aluminium strip around it. The phone is a bit heavy weighing at 165 grams and is 9.9 mm thick.
Rating for design: 7/10
Display
The iBerry Nuclea X comes with a 5 inch touchscreen. This display has high definition (1280×720 pixels) resolution which translates to 293 ppi which is definitely not the best. For instance, its competitors like Micromax Canvas Turbo and Karbonn Titanium X, both of which have 5 inch screen, come with full HD resolution. But many others have HD resolution only.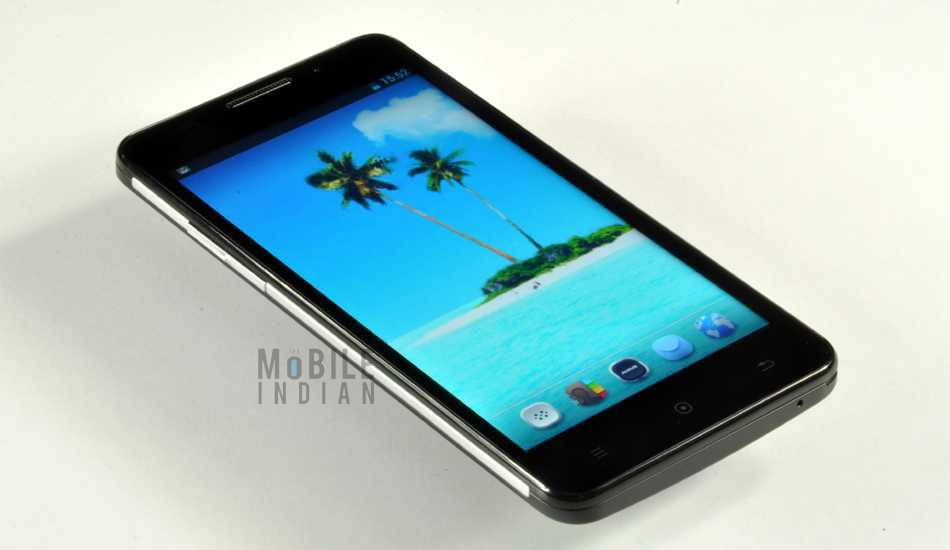 Nonetheless, the display looks good but only at highest brightness. Its brightness control mechanism is such that on reducing the level to minimum, the screen seems completely dark which would come handy when you need to save the battery. Its highest brightness is though just enough for bright outdoors.
The display of iBerry Nuclea X has Corning Gorilla Glass covering that, and as per our experience, it does able to repel scratches which is expected in day to day usages. During our interaction with the phone, we never faced any issues with the touchscreen response as well.
Rating for display: 6/10
OS & Performance
The iBerry Nuclea X comes with the Android 4.2.2 Jelly Bean operating system but iBerry has promised higher versions. So hopefully we would see the Android KitKat version in the future. Also it has the normal Android user interface but with some added features like floating icons – any notification will show on the locked screen. There are also many gesture supports, which are now becoming a common feature in most Android devices.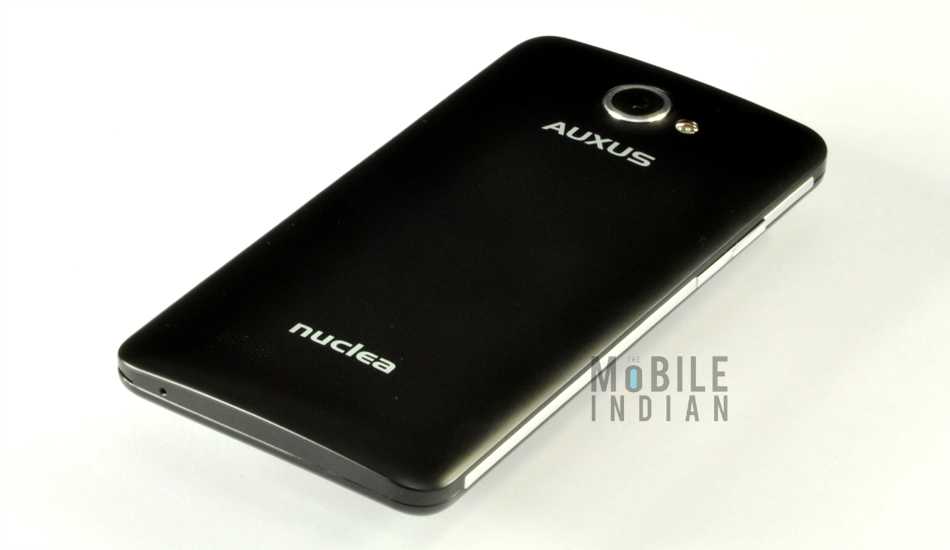 Anyway, the device has the 1.7 GHz Mediatek MT6592 octa core processor. To assist this processor, iBerry has armed it with 1 GB DDR3 RAM and Mali 450 MP4 GPU. This is the exact combination in the upcoming Karbonn Titanium Octane- the only known octa core phone which is priced close to Nuclea X.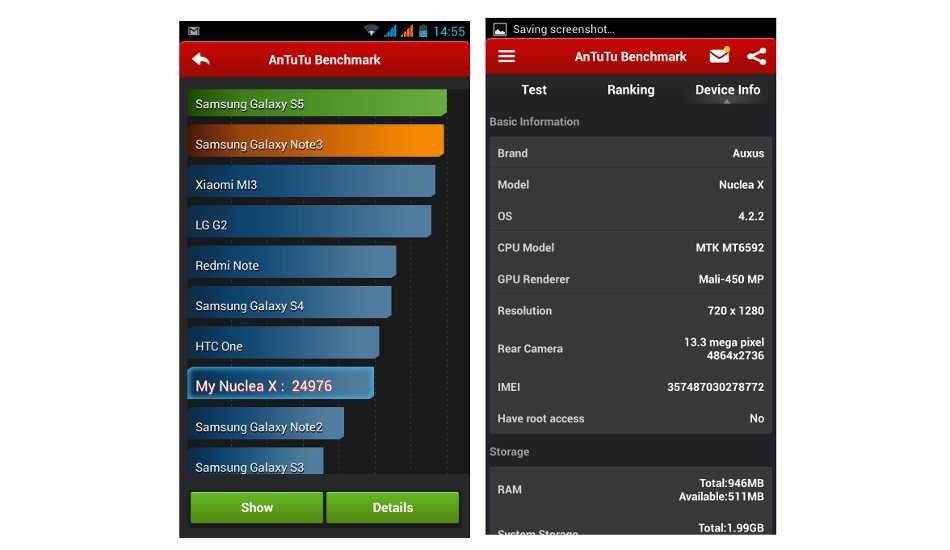 Obviously, the Nuclea X managed to play high end games like Dead Trigger 2 with ease and that too at highest graphics setting. To check its multitasking ability, we played Temple Run 2 and Dead Trigger 2 side by side, switching from one to another, but the phone didn't show any lag. Its Antutu score (24975) is any indication of the same.
Rating for Performance: 9/10
Camera
The Nuclea X has a 13 megapixel rear camera and an 8 megapixel front camera. There is an LED flash besides the rear camera. It has the native Android Jelly Bean camera application where the capture button lies in the right side alongside the settings and gallery shortcut while all the mode options like panorama, HDR, Beauty face etc are in the left hand side.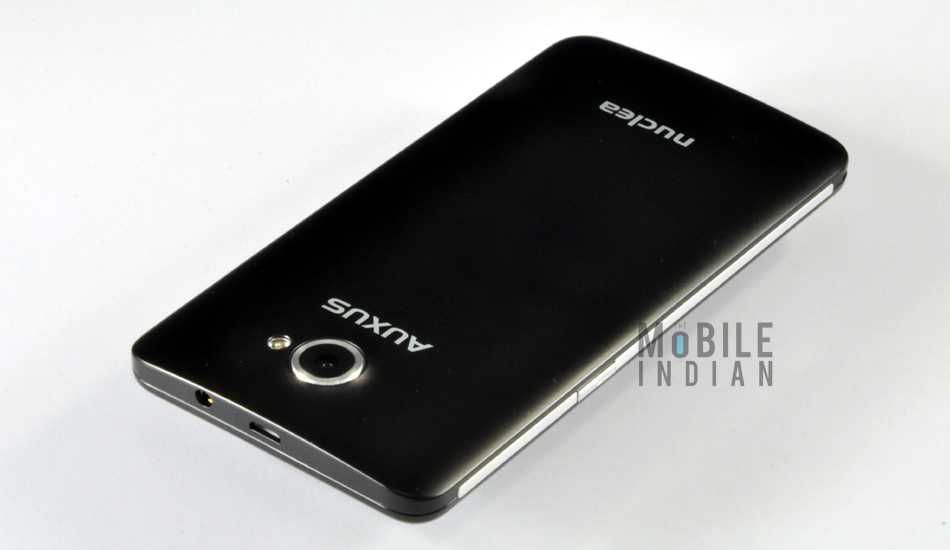 Though the cameras look awesome on paper, the output is far from our desires. The pictures clicked via the rear camera lack details even under good lighting. Under low light, the pictures were much worse. It focussing ability is also far from satisfactory.
Rating for camera: 5/10
Battery
The iBerry Nuclea X has a 2800 mAh Li-Ion battery which is much bigger than rivals like Micromax Canvas Knight (2350 mAh), Intex Aqua Octa (2300 mAh), Gionee Elife E7 Mini (2200 mAh) to name a few. Infact, most 5 inch devices at this price range have less than 2500 mAh battery.
So expectedly, it offered us a bit more battery back up than the rival octa cores- Intex Aqua Octa and Canvas Knight. But this difference is not huge one to make a huge impact in Nuclea X's favour. For instance, Intex Aqua Octa managed to give us about 10 hours of talktime with 20 minutes of calling, 20 minutes of gaming, 10 minutes of video watching and half an hour of browsing.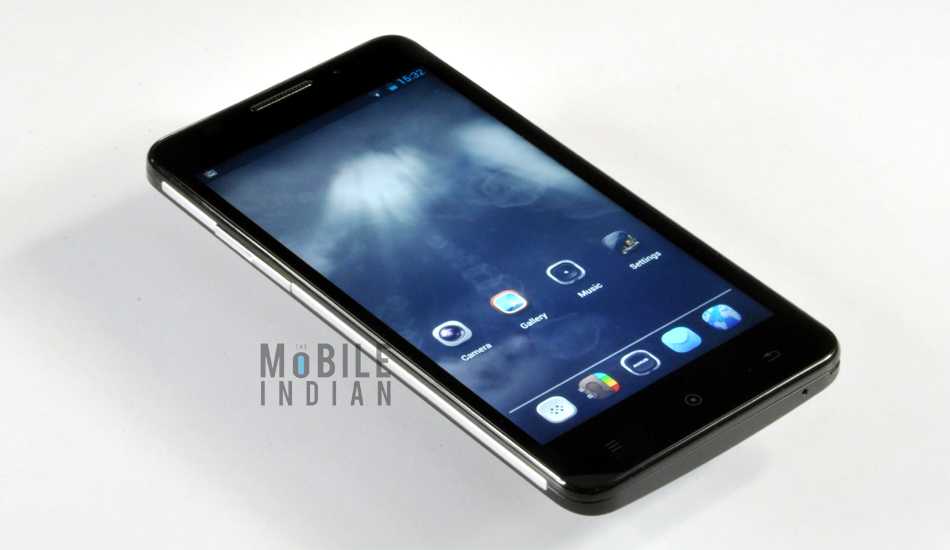 The Canvas Knight too provided us about the same back up. The Nuclea X provides just about 10-12 hours on medium usage.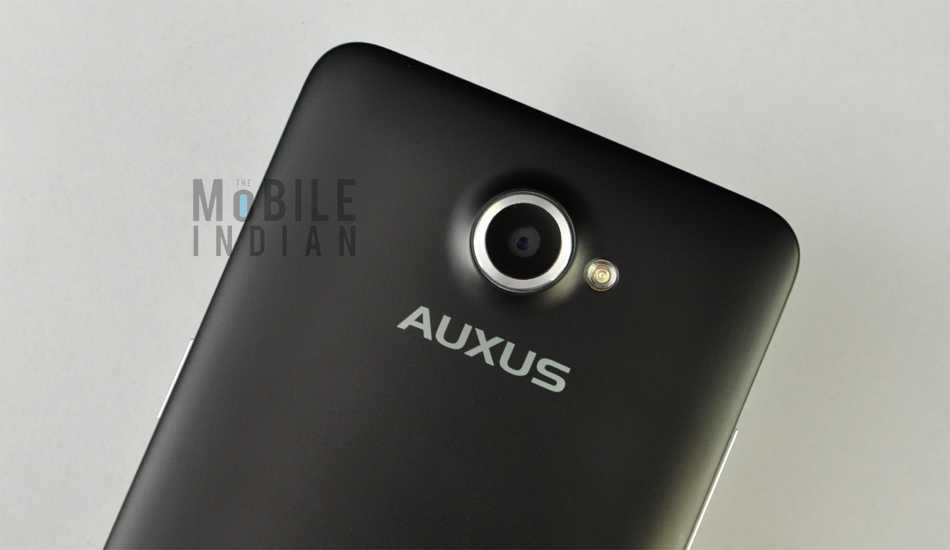 To be more specific, it can last for about three hours if you play games continuously while keeping both the SIMs active in medium brightness and internet connectivity. For instance, I kept the brightness at maximum and played Dead Trigger 2 while keeping WiFi on. And in one hour, the phone lost 35 percent charge. Note that we were using two SIM cards as well.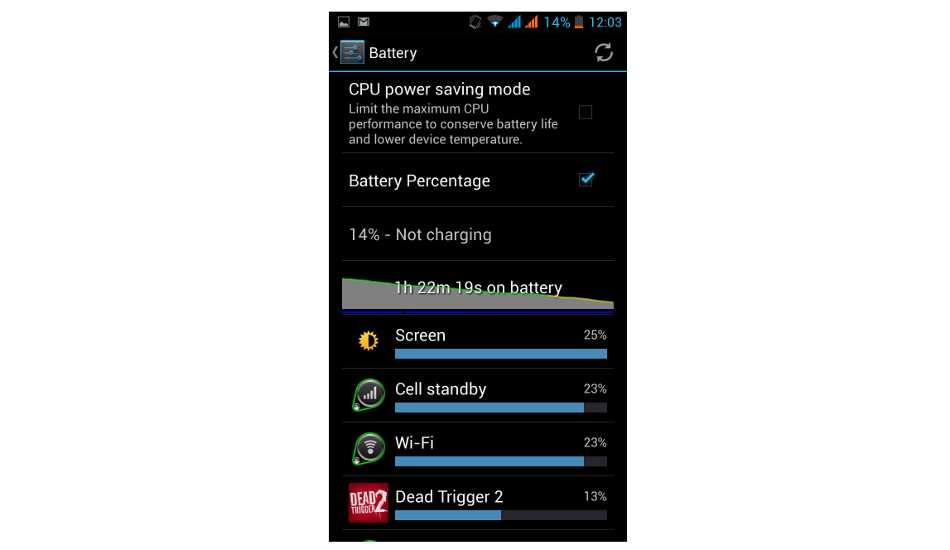 In another instance, we played a HD video file of one hour length in the Nuclea X, keeping the brightness and volume at maximum. However, we had switched off the WiFi but both the SIM connections were active. In this case, the handset lost 20 per cent in one hour. So it is safe to assume that the handset offers about five hours of video playback.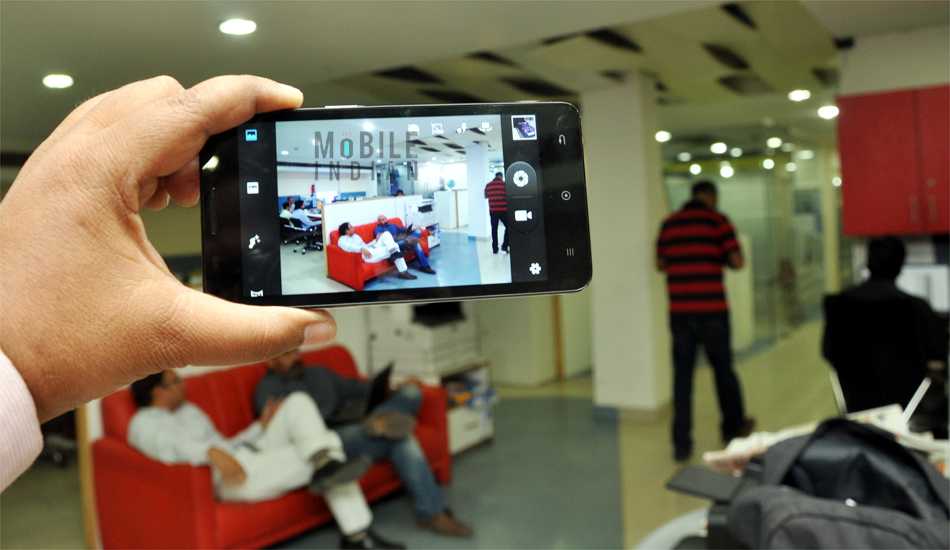 As far as browsing is concerned, it consumed about 15 per cent in playing YouTube videos in half an hour. So expect around 4 hours of WiFi browsing.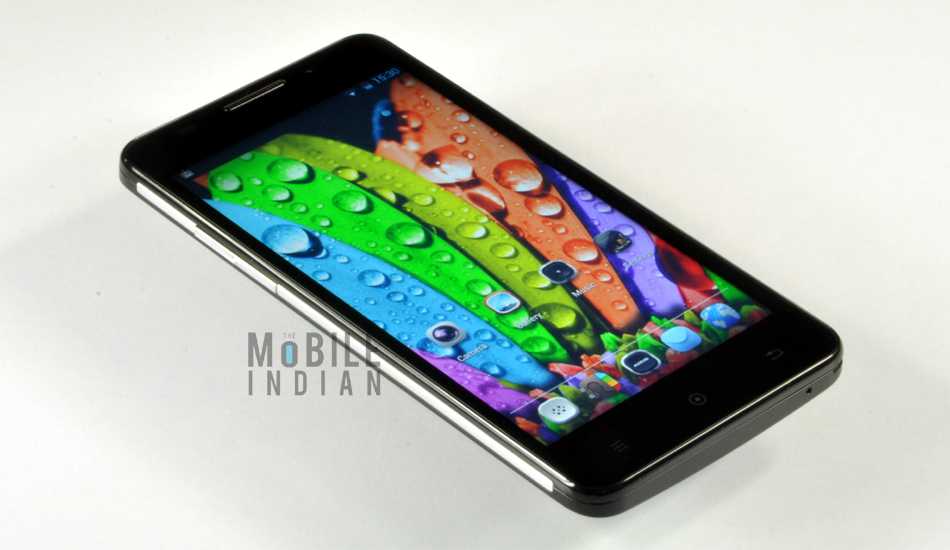 Another plus for Nuclea X over Canvas Knight is that it has a removable battery which is a huge plus as you can replace the battery on your own in case anything goes wrong.
So in short, the iBerry Nuclea X provides decent battery back up but it is not as good as Moto G but that is palpable as Moto G is a quad core handset and comes with a smaller display while Nuclea X has much better battery requirement owing to its bigger display and octa core processor.
Rating for battery: 7/10
Connectivity
The iBerry Nuclea X comes with two SIM slots of which one is meant for 3G (HSPA) connectivity. It has WiFi (b/g/n) as well for internet connectivity. To transfer files you , you can use its Bluetooth 4.0 or the micro USB port.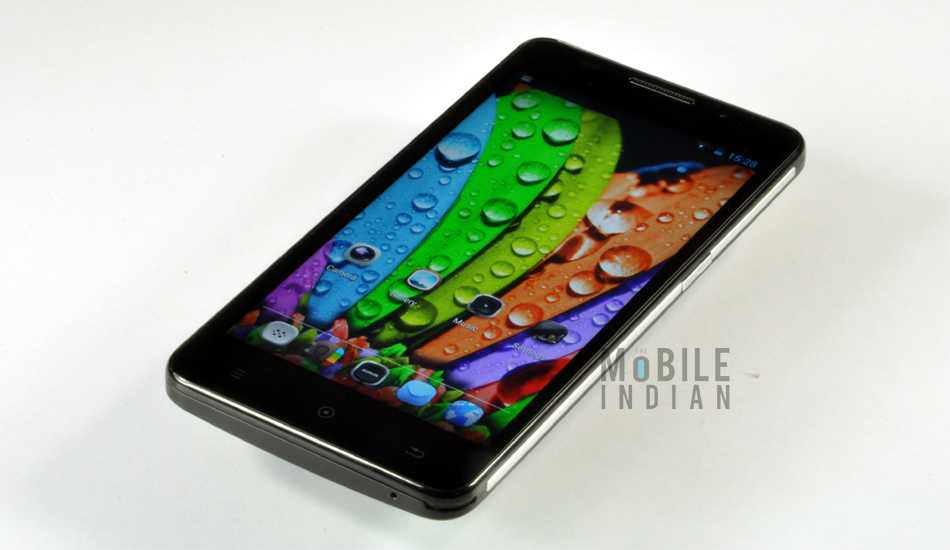 Though out the review, we never encountered any call drop nor any issues with WiFi, data connectivity, Bluetooth or its micro USB port.
Rating for connectivity: 8/10
Storage
The iBerry Nuclea X has 8 GB of internal storage of which 1.99 GB is allocated as internal storage and 4.28 GB as phone storage (meant for users). On the contrary, the Karbonn Titanium Octane has 16 GB internal storage.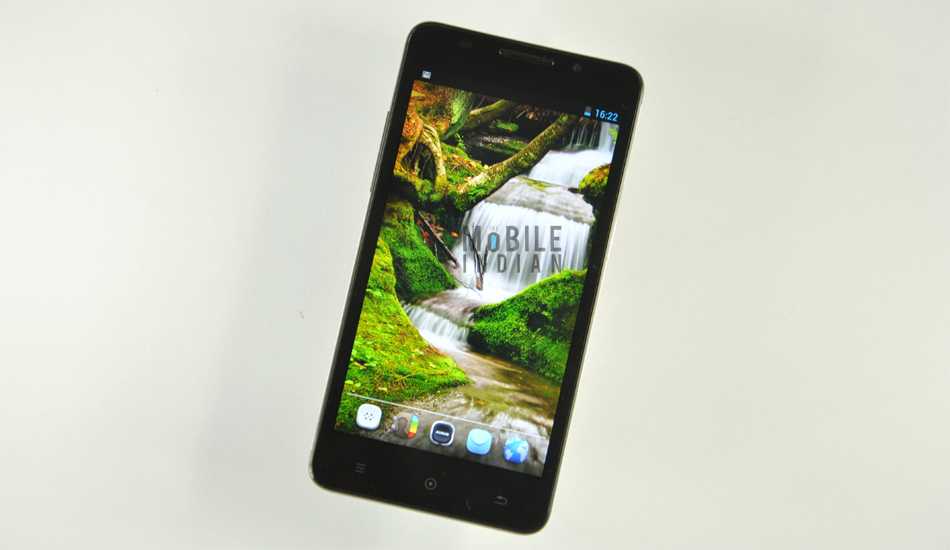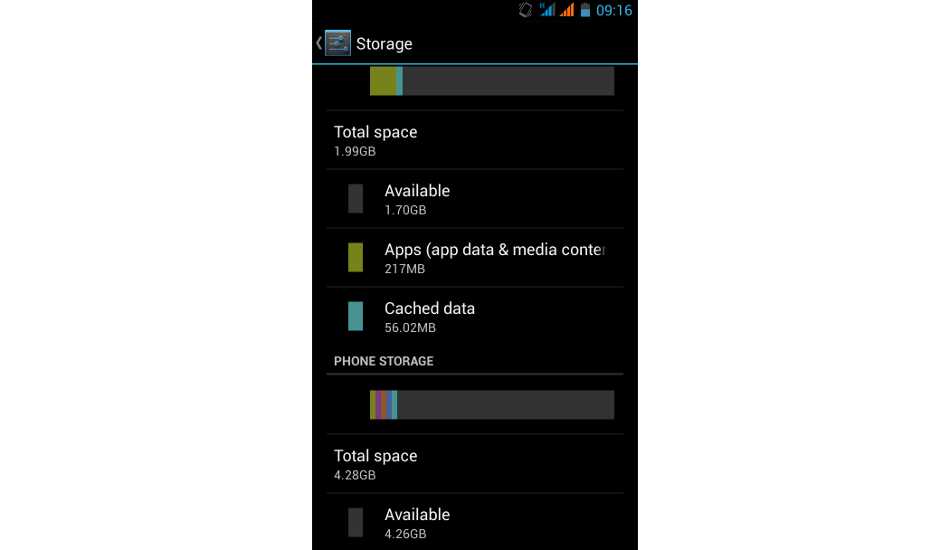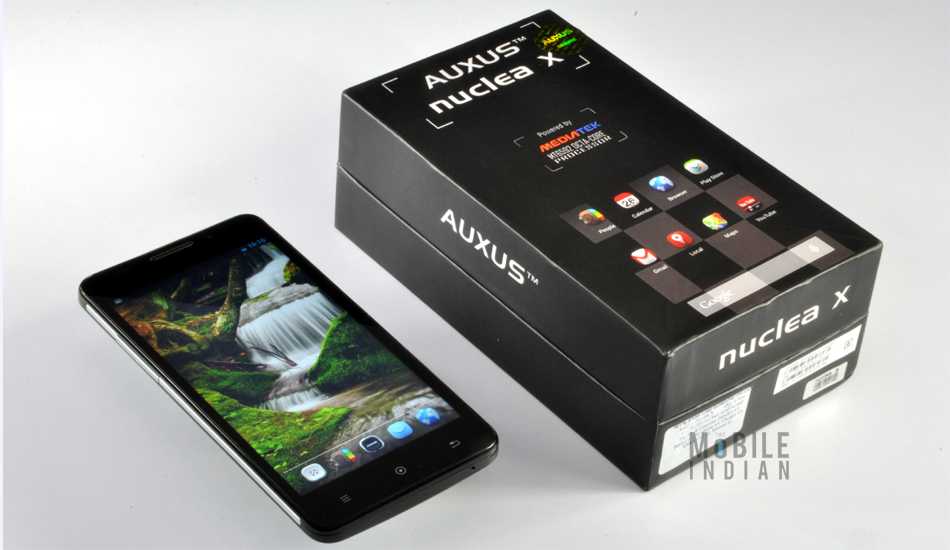 However, iBerry compensates for the lack of internal storage with a 64 GB micro SD card slot in Nuclea X which is double than that of Karbonn Titanium Octane (32 GB). On top of that it comes with USB On-The-Go feature allowing users to connect their pen drives directly with the phone.
Rating for storage: 9/10
Images by : Sushil kumar