Creative has been keeping a low profile for some time and we saw barely any new headphones or earphones from the company. Suddenly, Creative India decided to introduce a new series of headphones and earphones-Hitz. The new Creative Hitz MA350 earphone pair has an in-line mic and volume control. The Hitz MA350 is targeted at smartphone and tablet owners who wish to get better audio from their powerful gadgets.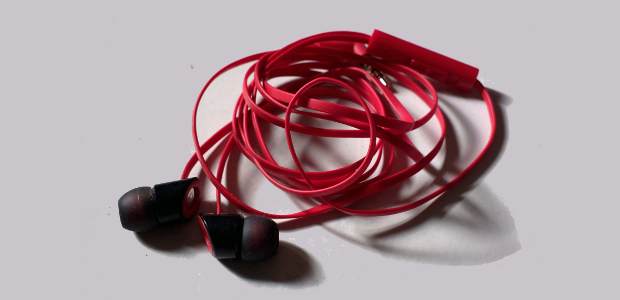 Creative's new Hitz MA350 supports noise isolation, but that depends on two factors – fitting of the earplugs and also the volume level. This in-ear earphones pair is meant for enjoying music, movies and also attending voice calls when connected to smartphones and tablets. Creative Hitz MA350 earphones support both Apple iOS and Google android devices for answering voice calls and even volume control.
Design
The Creative Hitz series in-ear earphones have a similar design-chic and with bright colours. The Hitz MA350 pair that we got was a blood red cabled pair with black ear plugs and black silicone eartips. The flat design cable has been around for the last couple of years in mobile and tablet accessories.
The Creative Hitz MA350 has a rubberized flat cable design, which makes it tangle free and even if you manage to get it tangled, straightening it out is very easy. Creative provides three pairs of silicon ear tips in three different sizes – small, medium and large. The L-shaped 3.5 mm audio plug point is gold plated.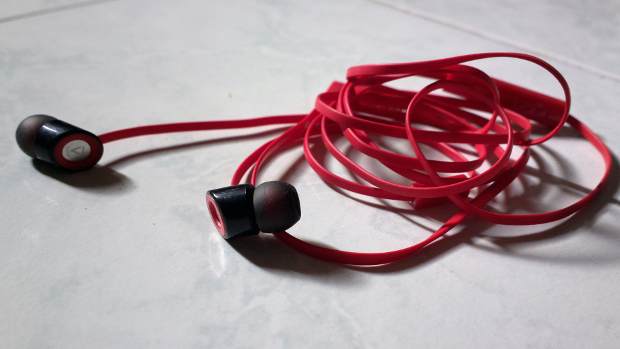 The mic and volume control panel is made from plastic and so is the slider. A dedicated key to answer calls rests above the volume control slider. However, the lack of click to make the control panel stick at a level often made one of the earplugs pop-out.
The earphones are very light at 13 grams and are easy to carry around. The in-ear design makes noise isolation possible to a certain extent. The tangle-free nature of this earphone pair makes it a good companion to use, especially while one is travelling. Creative offers the Hitz MA350 earphone in four colour options – red/black, blue/black, green/white and red/white.
Audio feedback
Creative has always used great quality Neodymium drivers in in-ear earphones to make them sound better and different from cheaper options. The Hitz MA350 has a 9 mm Neodymium driver and provides a great improvement over predecessor models EP-630 and EP-830. Most headsets and in-ear earphones meant for mobiles and tablets used to come with 16 ohms impedance and thus do not offer great quality sound output.
The new Hitz MA350 earphone offers an impedance of 32 ohms, which is twice that of previous generation earphones. In acoustics, impedance at a given frequency is the sound pressure generated by the air vibration. With higher acoustic ohms earphones can generate more sound pressure across a wider given frequency range. In simpler terms, 32 ohms is much better and easy to use in big smartphones and tablets.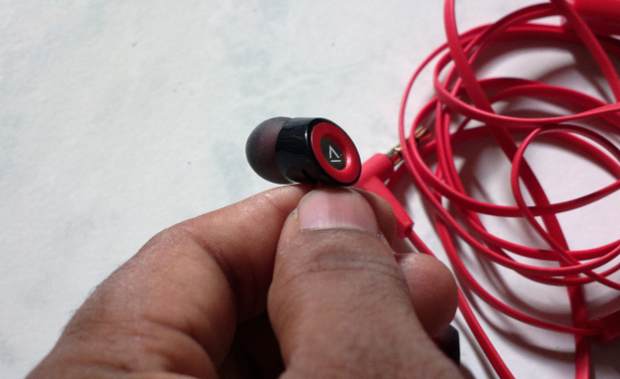 In terms of audio feedback this pair of earphones is a surprising improvement over yesteryears' EP-630 and EP-830. Medium to medium-high is the best range to enjoy music along with decent sound stage and bass. This pair of headphones is meant for folks who love dynamic bass. However, at the highest volume the control-less bass overpowers everything and the soundstage is lost.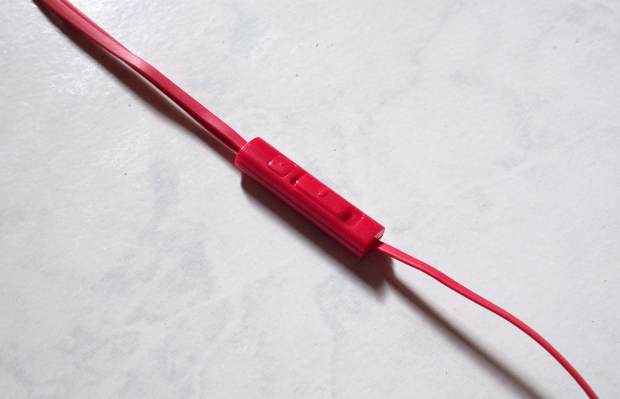 Most importantly, with MA350 you would definitely love to watch HD quality movies and videos on your smartphone or tablet. You won't have to turn volume to maximum to listen to every dialogue clearly. Watching action movies with great sound effects on this device is fun indeed.
The voice calling feedback was a little above average and was nothing exceptional. However, we have nothing to complaint about since the in line microphone is a welcome add on.
Conclusion
Creative Hitz MA350 in-ear earphones will be offered at a maximum retail price of Rs 2,299. Yes, we do think it is sort of steep when compared to its previous products and the build quality offered. In the same segment, Sony's MDR-EX110AP/B costs Rs 1,290 while Sennheiser CX 275 S costs Rs 2,990. However, both the aforementioned earphone pairs pack 16 ohms impedance.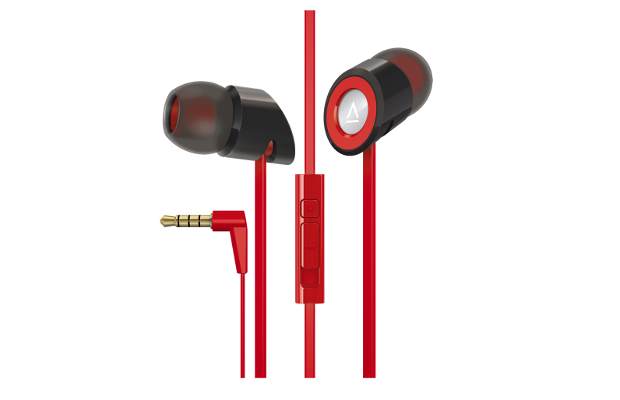 The Creative Hitz MA350 is meant for those young professionals who want great looking earphones with in-line mic and volume control. Little above average calling audio feedback and really decent noise isolation are the great qualities of this pair. We would not recommend these earphones to be used in places such as the gym or during workouts. Look out for exclusive deals and discounts on this particular model and grab it if you can.