Indian handset manufacturer, Spice has launched this beautiful handset which has equally appealing features like a 1 GHz dual core processor, 8 megapixel auto focus camera, Android Ice Cream Sandwich operating system etc.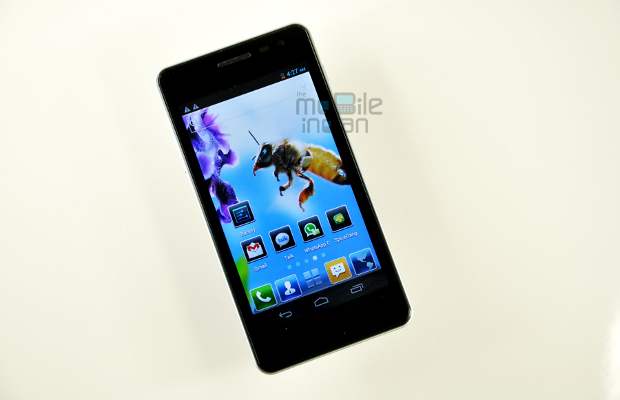 The Mobile Indian had also done an unboxing video where you can watch its looks. During our first encounter, we were immensely pleased with its performance, thus we raised the bar for this handset during our full review. To test its metal, we played a lot of graphics intensive games and did everything to find loopholes in its armour. Here's what we have found.
Body
Spice has included many good things of popular handsets in the Stellar Virtuoso. For example, it has iPhone like body with a wide metal strip on its sides that not only gives it a premium look but also some sort or protection to its internal hardware from accidental drops. We did drop it from about a foot height (though accidentally) but there was not even a scratch on its armour.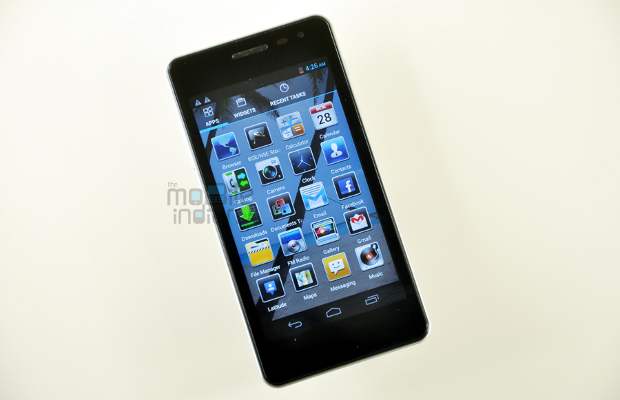 Moreover, its display as well as back panel is truly scratch resistant; despite rubbing my keys on both the surfaces, we did not found any injuries, which is truly remarkable for a device in this price range. Unlike other handsets in its price range, the Spice Stellar Virtuoso doesn't come with loose packaging.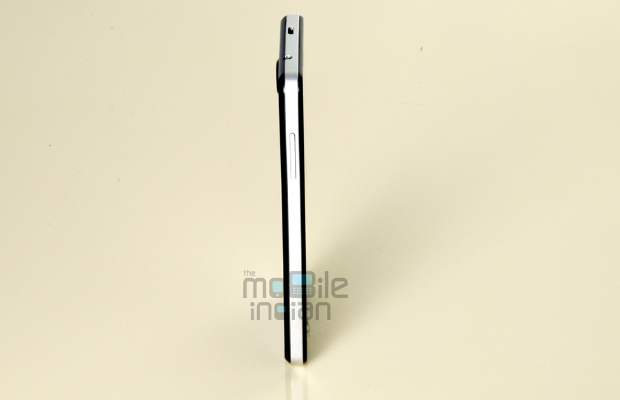 As I said earlier, it has not only strength of a brick, the Stellar Virtuoso looks stunning too. Its smooth and shiny back panel, which hosts a big bulged camera with a bezel, gives it a premium look with its full glass covered front panel. The back panel is not slippery either. However, you will have to keep wiping the display to remove finger prints from its body.
In short, the Spice Mi-495 has been made in a way that provides a good grip and comfortable holding. Operating it in one hand could be a bit tricky as it has a big 4.5 inch display, especially for those with small palms.
Display
With the growing demand for large handsets, Spice could not have fixed a lesser display in the Stellar Virtuoso. The 4.5 inch display makes it an ideal handset to watch movies and videos. Its display is quite bright and able to produce decent colours. Touch response of the screen is also quite admirable. It comes with 960×540 resolution which is very good in this price category.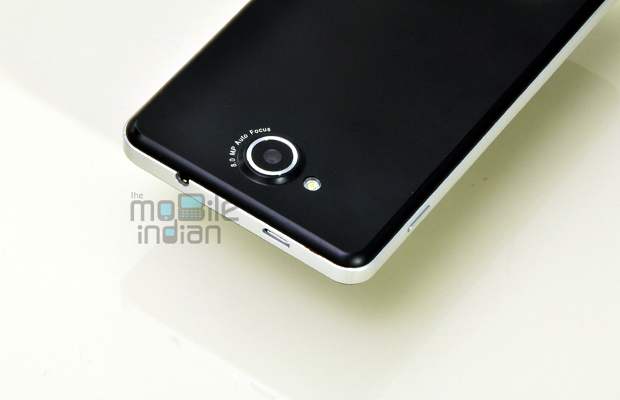 The display though disappointed us a bit with its low viewing angle but it is not that acute as we found in handsets under Rs 12,000.
User interface
As with the current trends with Android handsets, the phone has few physical buttons. The power key is on the right hand top side while the volume rocker is on the top left hand portion. The 3.5 mm jack and USB cum charging port are on the top part of the Stellar Virtuoso.
Strangely, there are three touch buttons on the bottom of the screen; usually such buttons are found on the non-display part of the handsets. These buttons have two major disadvantages – first by keeping these touch buttons on the display itself, Spice has wasted the real estate just below the screen as well as of the display since these buttons are of permanent in nature. So no matter which app or game you open, you can see these shortcuts beneath them always.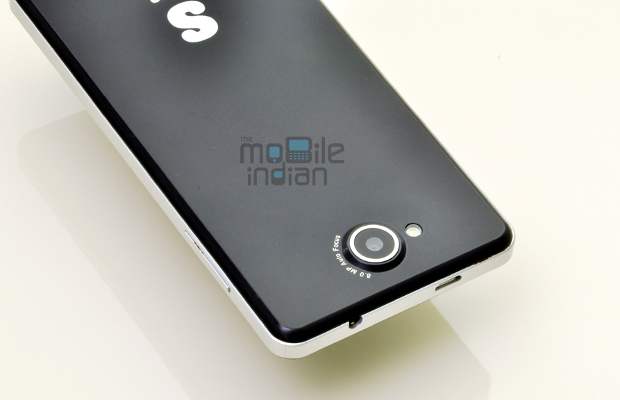 The second disadvantage is that one tend to accidentally touch these shortcuts amidst playing games or using any other app.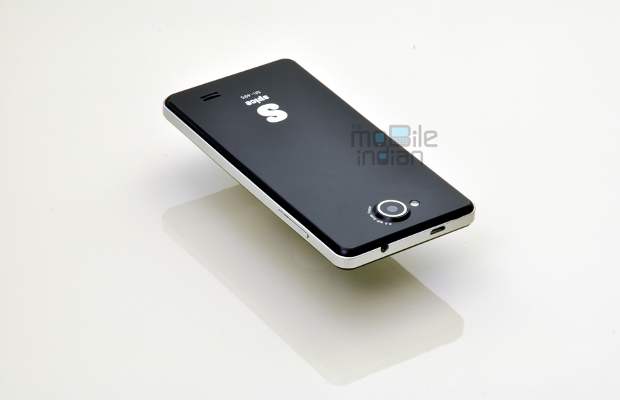 Fonts used in the smartphone would remind you of iPhone certainly but nonetheless it looks good. There are three touch buttons on the extreme bottom of the display, namely – Return, Home, Menu. These are fixed and cannot be replaced by other apps. But you can place any app shortcut anywhere in the display. You can create up to nine home screens and place as much apps on there as you want.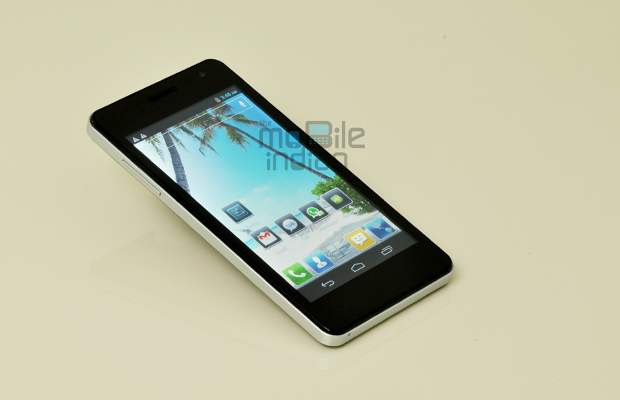 As you move to the main menu, you will find apps and widgets arranged in their respective folders. There is a 'Recent Tasks' section also which lists all the recently used apps. All other its functions are like normal Android ICS devices. The notification bar also provides shortcuts for activating many options like WiFi, Bluetooth, Brightness control, Timeout controller, auto rotation, GPS, data connection, Airplane mode, etc.
Processor and performance
The Spice Stellar Virtuoso comes with a 1 GHz dual core processor with 512 MB of RAM. We did not expect much of it initially but we pleased to see it play games like Temple Run Brave, Riptide GP, Jetpack Joyride, Prince of Persia etc with ease. However, you have to use a task manager to clean its RAM before playing games as it has only 512 MB RAM.
Camera
Spice has fitted an 8 megapixel camera on its back with an LED flash on the Stellar Virtuoso. The camera seems a good one, and better than those of its competitors from other Indian brands. Especially, its auto focus capability is far better than many handsets in its price range including smartphones of MNC brands. Images captured looks stunning on the handset. The front 1.3 megapixel camera also looks decent and you can use it to click pictures as well.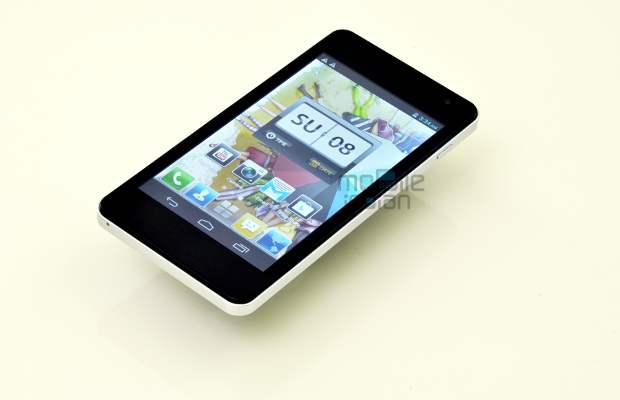 The camera app has also a nice user interface. It provides some quick shortcuts to modify images by applying effects or settings.
Entertainment
First and foremost, the Spice Stellar Virtuoso comes with FM radio which most smartphones give a miss due to technical reasons. Moreover, you can record contents airing on FM radios as well. The quality of reception is also commendable.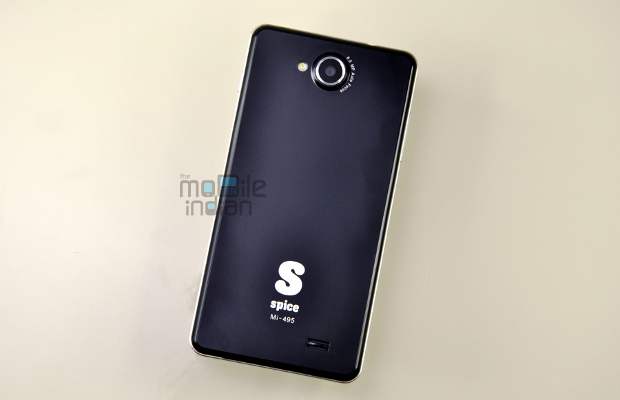 Its display makes it an ideal device to watch videos and movies on the go. The Virtuoso also has good music rendering ability.
Battery
Spice Stellar Virtuoso comes with a 1700 mAh battery. From a smartphone point of view this is decent but in case of Virtuoso, the battery output is a bit less than our expectations. Even with full charge, the phone barely manages a full day's work and if you are playing lot of games (for around an hour or above) or browsing over WiFi for more than two hour, do not forget to bring the charger with you. Moreover, the phone takes abnormally more time to get charged especially from 50 per cent to 100 per cent.
Conclusion
The Spice Stellar Virtuoso Mi-495 is an attractive option at Rs 12,499. Its price is also expected to come down to Rs 11,500 sometime after its launch. However, from purely performance point of view, Spice Stellar Virtuoso is a stellar. It has not a great battery life and it did disappoint us a bit through its low viewing angle as well as through its unnecessary touch buttons on the display. However, at this price, the Spice Stellar Virtuoso is a recommended handset if you are considering a smartphone around this price range.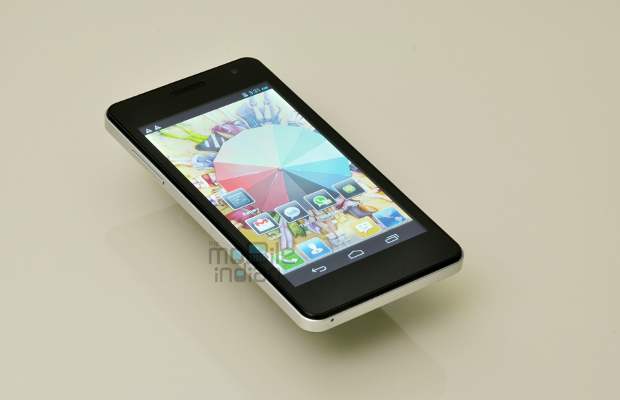 It has lot of competitors including the Karbonn A30 (Rs 12,000), HTC Desire C (Rs 12, 400), iBall Andi 4.5h (Rs,490), and Micromax A90S (Rs 12,700). Apart from Desire C, all others are from Indian handset manufacturers. However, Desire C has only a 3.5 inch screen and a paltry 600 MHzprocessor.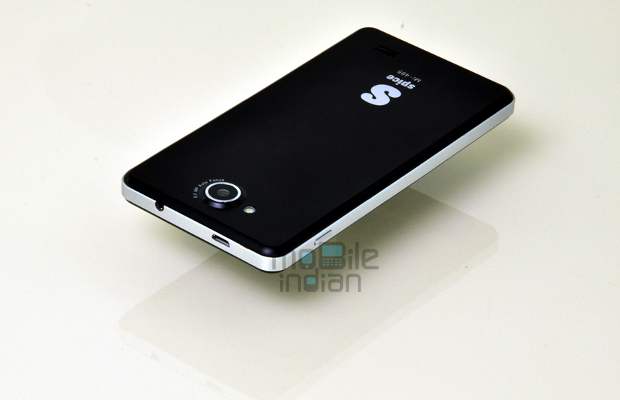 Both the Karbonn A30 and iBall Andi 4.5 give a tough competition to Spice Stellar Virtuoso as both the smartphones come with dual cameras, dual SIM, Android ICS, and 1 GHz processor. Micromax A90S also has likewise specification.