Sony today unveiled its latest smartphone the Xperia Z in India. The Android 4.1 Jelly Bean based smartphone has all the latest hardware including a 5 inch full HD display with Gorilla Glass 2 coating and Bravia Engine 2 display technology, 1.5 GHz Qualcomm Snapdragon S4 Pro quad core processor, 2 GB RAM and 15 GB ROM. It has also a top notch 13 megapixel camera on its back.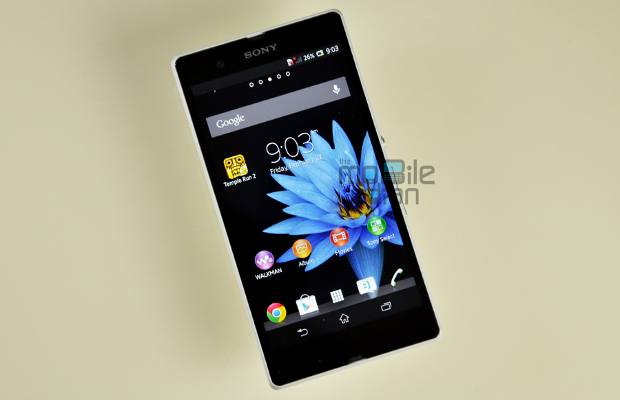 Not only the phone has the best in terms of hardware, but Sony has also priced it reasonably at Rs 38,990. In contrast, HTC Butterfly is priced at Rs 45,990 despite having the same features as Sony Xperia Z. Such premium handsets need to be close to perfect. But is Sony Xperia Z perfect? Let's find out.
Design
The phone is very rectangular in shape but it is not boxy at all, with subtle rounded edges and glass cover, even at the back. All in all, it looks classy. The phone is easy to hold and doesn't feel bulky and is very light weight at 146 grams and is slim too with just 7.9mm thickness.
Given that it is water and dust proof, all the ports are covered which gives it a better seamless finish. The Sony Xperia Z is IP55 and IP57 certified which means that you can keep the phone 1 meter deep inside the water for 30 minutes and it won't get damaged.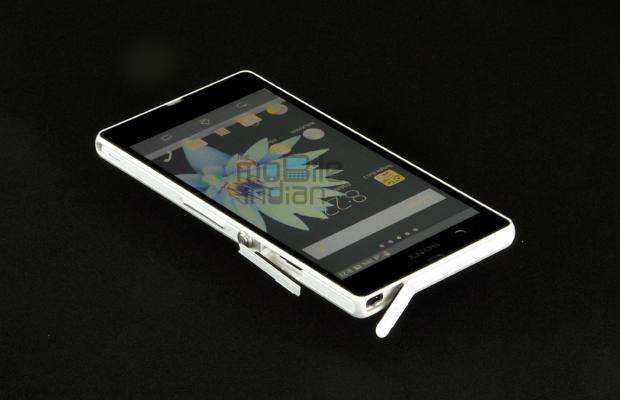 The power/lock button placed on the right side middle is a perfectly round button and looks like steel camera button which it is not; the volume rocker sits just below this button. The phone also has its speaker on the right side.
Three buttons – the home, return and applications – which are normally placed below the display, are actually on the display itself. This instead eats a lot of space of the display. Moreover, the touch buttons does not vanish while playing games but does go away in case of pictures and videos. In certain apps these buttons are always placed at the bottom whichever orientation you hold the phone which is a good thing from access point of view, but all in all it is more of a design flaw for us than a good thing.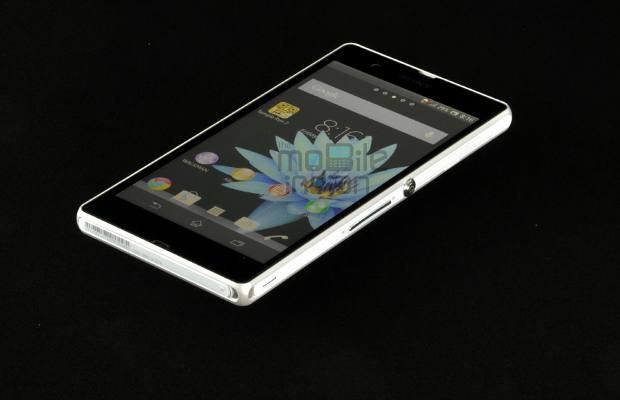 The front portion is all glass covered. Xperia Z has a Gorilla Glass 2 display however it is not that scratch resistant as it is expected to and it did get some minor scratches during our review. The front portion gets just the Sony logo on top, while the earpiece and the mic are placed on top and bottom respectively and are finished to look identically, which initially made us think that the two are stereo speakers. Here we would like to add that there is second microphone at the back, near the camera, which is used for noise cancellation and does a good job of improving call quality.
The 13 megapixel camera is at the top of the back panel, slightly towards the right side. It has a single LED Flash too. The camera itself is very small and so is the LED flash and there is no design element around them, giving the back a very uniform sort of look which looks good.
The back side also gets Xperia logo and some over information.
All in all the Sony Xperia Z has a very classy design; it is lightweight and easy to hold. On top of that it has superb build quality besides being water and dustproof.
Display
Sony Xperia Z has a 5 inch display with 1080p (1080 x 1920) resolution, which translates to 443 ppi pixel density. It comes with Bravia Engine 2 display technology with Gorilla Glass 2 cover- the combination skyrocketed our expectations. It is a great display, great resolution, very good colour depth, but it does have glitches. For instance, blacks are not as black as they should be and is rather dark grey, however other than that contrast ration is top notch.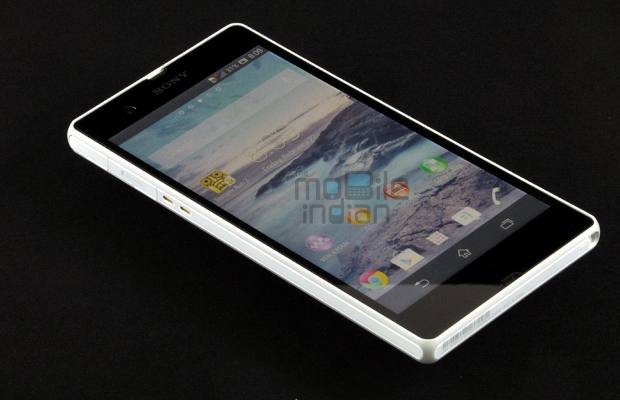 Readability in Xperia Z under sunlight is not upto the mark; some of the handsets priced around Rs 30,000 are much better in this regard. The display's touch response though is good. All in all the glitches that we pointed are more of a nitpicking, as overall it is one of the best display's around.
Performance
Sony Xperia Z has a 1.5 GHz quad core processor with latest Qualcomm Snapdragon S4 chipset, 2 GB RAM and 16 GB of ROM (Inbuilt memory). This combination of hardware can't fail, and it doesn't. It got one of the best Antutu Benchmark score – 20500, which was second to none till now. Of course, if reports are true than the upcoming Samsung Galaxy S4 has better performance than this.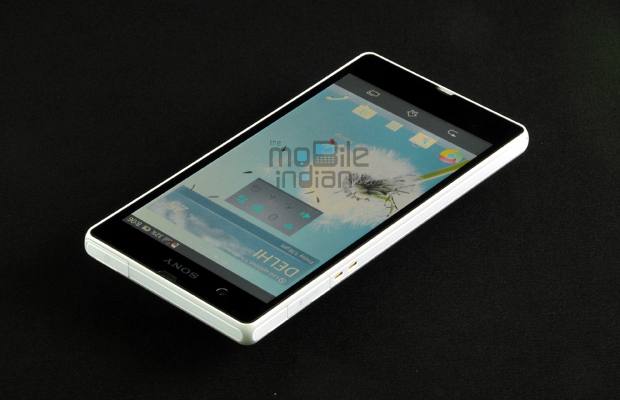 The Sony Xperia Z performed fluidly as well; there is no waiting for apps to open, there is no lag whatsoever. The only problem is that there are other phones with equally good performance, like the LG Optimus G, which are priced at much cheaper level.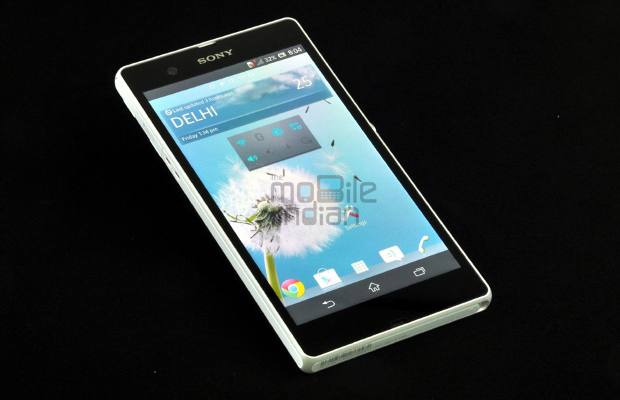 However, Sony has indeed managed to create a very well performing phone and there will be no issues that users of this phone will face in terms of performance. They can play all the games that are there for Android users, and even those games that Sony PSP users have access to, as this is a PSP certified device.
Battery
The battery life is one of the most important aspects of a mobile phone. On that count, this Sony handset doesn't impress much. It does deliver a full day of usage with WiFi on all the time, but the battery drains out at a much faster rate once you start playing games on it.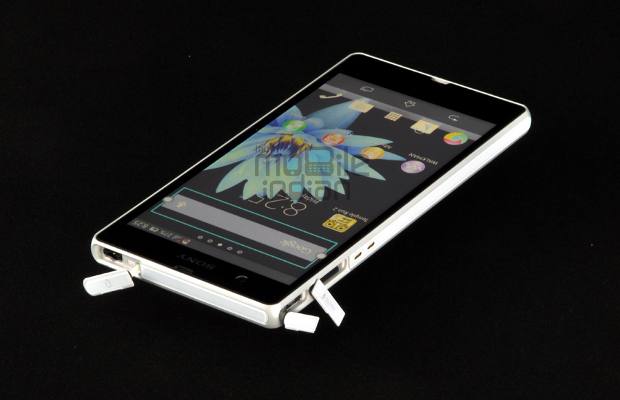 Sony Xperia Z has a lot of battery management options like Stamina mode which saves wasted battery drain by recognising when your display is off and turning off functions you don't need, while keeping the notifications you want, which does manage to push up the battery life quite a bit. Location based WiFI feature allows the phone to connect to saved connections and doesn't search for other networks all the time thus saving battery a lot. There is a low battery mode that automatically switches off avoidable application and functions as well. However these modes do compromise on the overall usability of the phone and will be used only when you are running with a very depleted battery.
Overall for such a powerful device, the battery life is ok, but not great.
Camera
The 13 megapixel camera of Sony Xperia Z is very good. Thanks to the Exmor RS sensor, its low light performance is very good. Image captured using Xperia Z are lively and vivid, there is not much shutter lag and camera app also is easy to use. The sharpness, contrast ratio and saturation levels are very good and there is very little negative that we can talk about.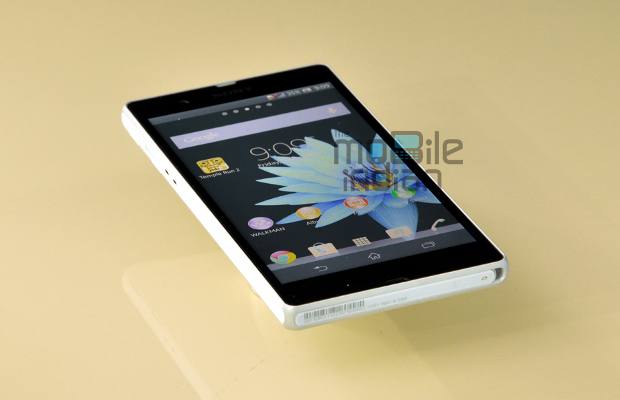 And one of that is that the camera app lacks customisation and you can't for instance do manual settings for even things like resolution. But then there are tens of apps that can do that after you have clicked photo or video so you need not worry. Presets available with the camera app do a good job. The camera is also capable of shooting 1080p videos at 30 frames per second.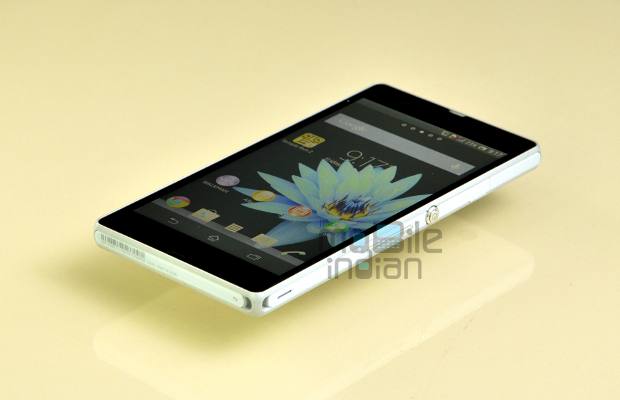 The camera is what Sony calls mode less, which means you can shoot pictures while recording videos, you also get now very regular features like Panorama, burst mode etc. The camera also takes great Macro shots.
User Interface and Applications
Sony has always offered its own user interface on its phones and this one is no different. But this time around there more subtle changes than a radical one. You have a lock screen from where you can directly control your music, and access camera or simply unlock. However, it is not the usual circle that gives you options when you touch it. The options are displayed all the time which is in a way better.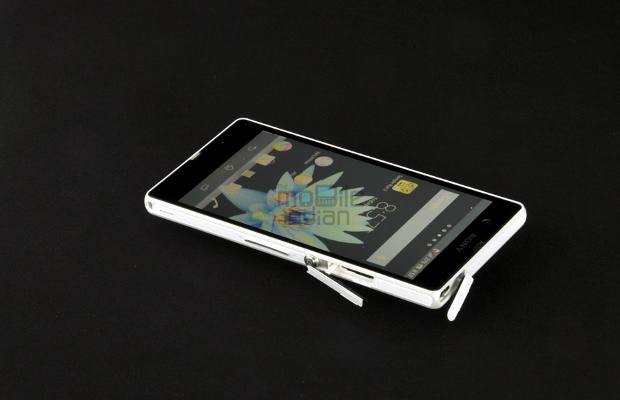 Sony with this phone has also introduced its Sony Music service – called Jive – which provides a catalogue of 15 lakh songs both from Bollywood and regional languages and also international tracks, and all this can be streamed and downloaded free for six months on any of these phones.
Sony also announced Sony Liv, mobile TV application with Sony channels like SAB, Sony, and MAX again it comes with free subscription of six months. This is a nice move and will add a lot of value to Sony phones.
Sony has put in certain applications like the Walkman app for music, Trackid which searches for details about a song you are listening to even if it's on radio, there is sharing app which you can use to share the content on a TV wirelessly but it works with Sony TVs only. And this is a PSP certified device so gaming is something that you will love to do on this phone.
All in all, you have a well-designed user interface which is easy to understand and makes it easier to use.
Connectivity and Multimedia
The Sony Xperia Z has LTE (which doesn't work in India), 3G, WiFi, Bluetooth, and NFC (which enables sharing by merely touching another NFC device).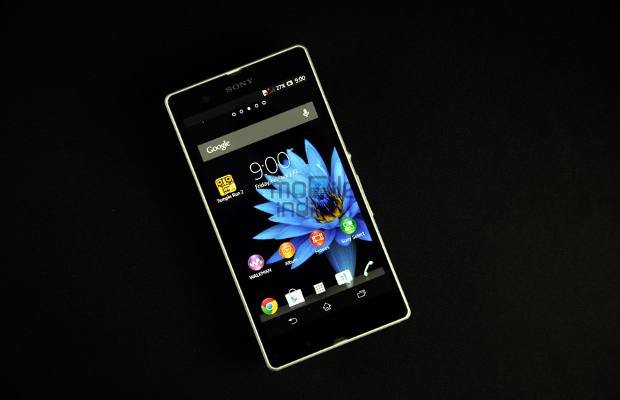 Thanks to its great display, watching videos is a joyful experience on the Xperia Z. Its music rendering capability if also top notch and though the speakers are not particularly loud, they are clear and renders stereo effect despite the fact that it does not have two speakers. The supplied ear phone is also very good.
Particular mention needs to be made for voice call clarity which is great thanks to the noise cancelation feature Sony has put in. You can speak with this phone even in a noisy environment without shouting yourself out.
Verdict
The phone looks classy and is sturdy and fast. It has a great camera as well as display. It currently is the best in terms of performance with Antutu benchmark scores much higher than the rivals. It is also priced at just Rs 38,990 which is almost Rs 6,000 less than HTC Butterfly which also has the same features, on top of that it comes with free music download for six months, 8 GB 3G download offer from Vodafone adding much more value to the product. If you have the money this phone is worth buying for sure.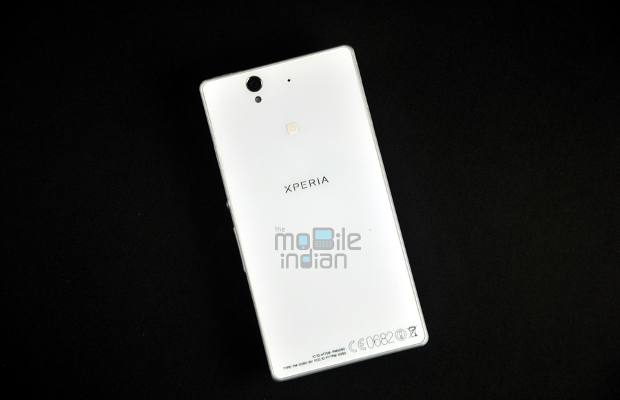 However if you are looking for a cheaper option with similar performance and features you can look at LG Optimus G, which is a good alternative as it offers much better value for money being priced at Rs 30, 990 with almost the same specification but just a slightly smaller 4.7 inch display.
You can read our detailed comparison between Sony Xperia Z and HTC Butterfly here.