Well, Sony has a long list of followers and with so many new smartphones to choose from its fans are certainly happy. Sony Mobiles after completing the Xperia NXT range of smartphones has now announced the launch of the Xperia Go and Xperia Neo L smartphones.
Today we have Xperia Go smartphone with us for review. The device is a ruggedized smartphone. It is built with the same idea as the Sony Ericsson Xperia Active but with an all new look, feel and a completely new set of features. The device is dust proof and water proof as well so clumsy hands can now be relaxed as no matter how many times you drop this smartphone it won't give up.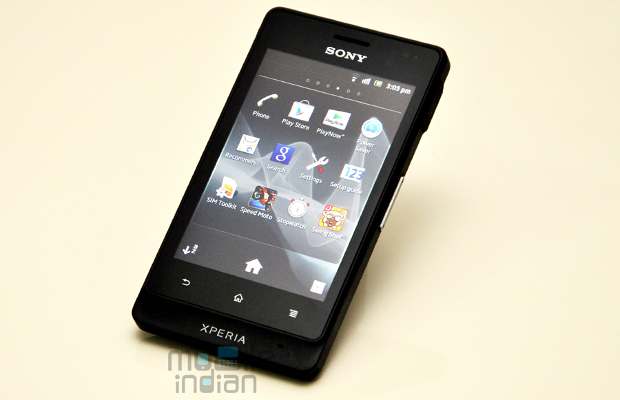 ###PAGE###
Look and feel
Xperia Go borrows some of its looks from the new Sony Xperia range and it features the same slim and sleek profile along with a very functional yet comfortable form factor. The device comes with a matte finish that is both attractive and unique to it. The finish is rather coarse as compared to most matte finished smartphones out there, mostly to give the device its rugged and rock solid appearance. Go comes in a choice of black, white and camel yellow colours, all in matte, making the phone quite an object of desire.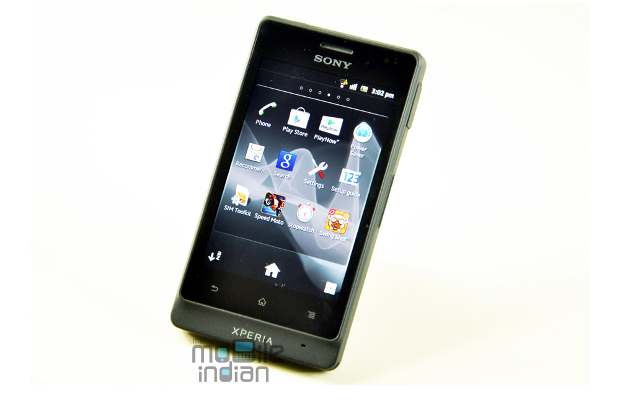 The device is extremely lightweight with a 110 g total weight that includes a battery pack. The lack of hardware buttons on the front gives this device a sleek and clean look. To maximise water protection Sony has utilised minimal hardware keys and users only get a volume rocker along with a power key.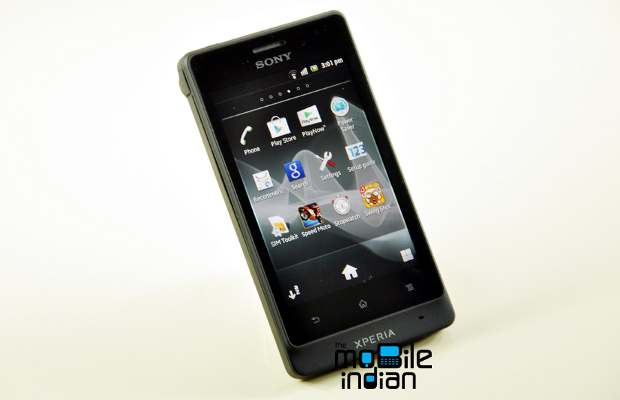 The display is made of scratch resistant mineral glass that offers much more scratch resistance than Gorilla glass. Xperia Go is the first smartphone ever from Sony to feature the IP67 (Ingress Protection) certification which makes this device water resistant, water proof and dust proof as well. You can use this device with wet hands even, as it features wet finger tracking. The display has a slightly raised bevel that gives the phone a look distinct from the Xperia smartphones that have been launched by Sony in recent times.
###PAGE###
Display
The display on the Xperia Go is 3.5 inches with its 320 x 480 pixel resolution and 165 pixels per square inch density. Although not actually the best one out there it displays clean visuals. In terms of brightness and colour reproduction the display is great and the Bravia engine really makes a huge difference. The maximum brightness supported by the display makes it perfect for using in bright sunlight; though you will have to tweak a little for the right brightness level for your eyes.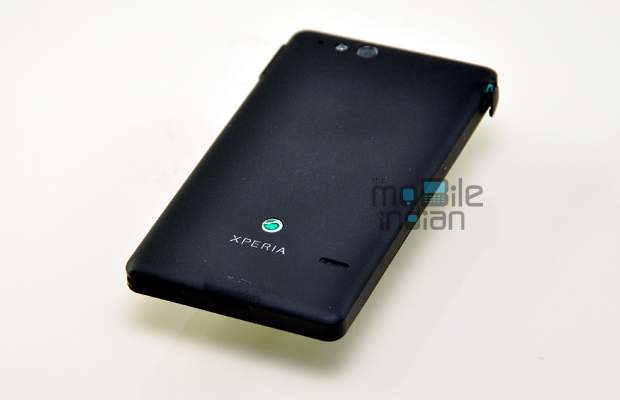 Integration of the Sony Bravia mobile engine is a welcome addition. The Bravia engine renders animations, videos and pictures all at super high quality—one of the major advantages on this device. The touch sensitive layer is capable of registering up to four fingers so users can practically use all their fingers while utilising the pinch to zoom or swipe.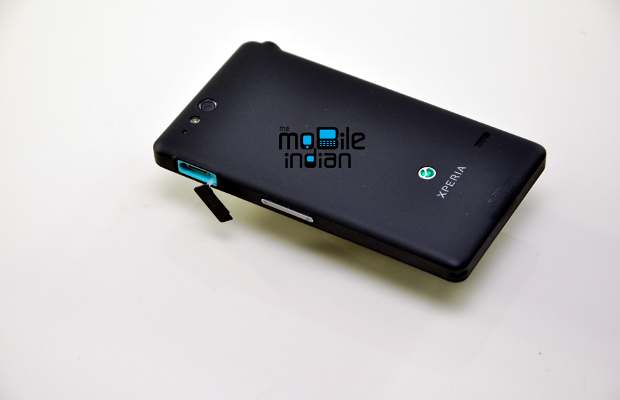 The aspect ratio chosen by Sony is different from the regular 16:9, which makes the Xperia Go look fatter than most devices. But it surely makes the device unique and good at video playback too.
###PAGE###
Processor and hardware
Sony Xperia Go utilises the Novathor U8500 chipset that includes a 1 GHz dual core processor along with a Mali 400 GPU. With this the phone offers fluid touch operations and faster execution of commands and application requests. On the gaming front too the phone is good for most games but HD games seem to put a lot of strain and the device heats up quite fast.
The phone features 512 MB of RAM and 8 GB of internal storage memory which works well with the Novathor processor. Although of the 8 GB memory users only get to use 5 GB, it's still good for most users and can be expanded for another 32 GB using memory cards.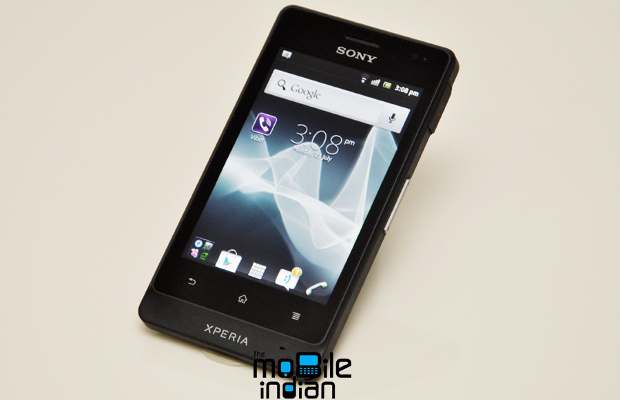 With this hardware combination the Xperia Go worked well throughout our tests and did not suffer an application crash.
All in all Xperia Go might be the strongest of smartphones, but it surely isn't the smartest though it will go with you all the way without disappointing.
###PAGE###
Operating system
Go comes with an older version of Android, 2.3 Gingerbread. While the operating system brings most features and applications, we would still have loved to see Android Ice Cream Sandwich on this device, especially considering the time of launch. Sony has announced that the device will be upgraded to ICS soon enough so we hope the functionalities will only get better. But overall software optimisation for the device is great and complements the hardware in every way. Although the promise has been made Sony is still far behind in terms of Android 4.1 announcements and is still struggling to keep up the ICS upgrades while the world is moving towards Android Jelly Bean.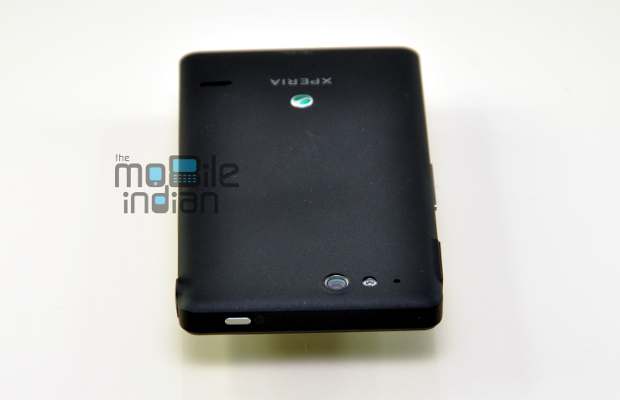 The Sony Timescape user interface is a great addition to this device, with deep Facebook integration your phone keeps a track of your friends automatically and allows you to prioritise the feeds and messages you receive. The customised interface of Timescape UI looks good. The new wallpapers that Sony has adopted are great and come in a variety of colours as well to suit your mood.
But even though the device is 3G capable it still misses out on a front camera because of which video calling will be dearly missed.
###PAGE###
Performance and usage
Xperia Go offers good performance that makes using this device fun. During the course of the review the device underwent a lot of application testing and stressing but it never gave up. The onscreen keypad is nicely designed but owing to the smaller display size and wider aspect ratio the keypad can be uncomfortable to use.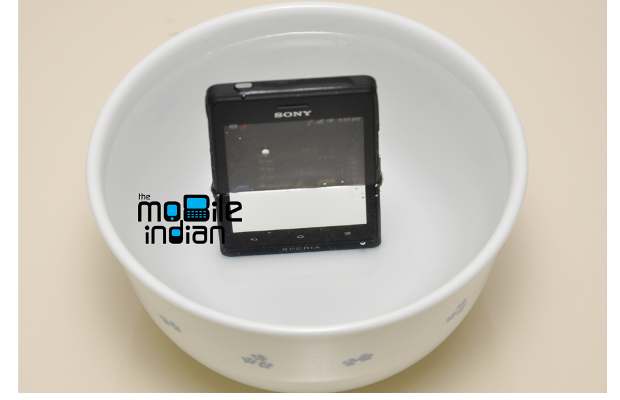 Calling performance is also a major plus point of the device. Calls are received and made without any issue. The earpiece and loudspeaker volume is abundant and the microphone also makes sure the receiver gets to hear every word loud and clear. Another great addition is the second microphone for noise cancellation. The second microphone at the device's back identifies noises and cancels them to offer better sound for the receiver.
###PAGE###
Ruggedness
Sony Xperia Go as we mentioned earlier is a rugged IP 67 certified device which makes this device water resistant, water proof and dust proof as well. We washed and dropped the Go and shot a video of the device being washed in the wash basin under a high flow water faucet. You can watch it here.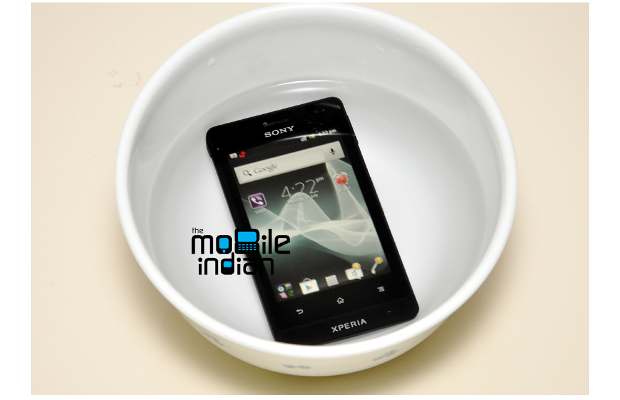 The device lives up to its promise and is truly a tough nut to crack.
The OS has also been given a treatment for ruggedness as it always prompts users to close the USB and audio jack covers to maintain water proofing. The Sim slots and memory card slots are also protected by water tight sealed covers to make sure that all the water stays outside the device only. The device can stay submerged up to ten minutes for a depth of 1 meter and remain unaffected.
###PAGE###
Camera and multimedia
Xperia Go still works with a 5 megapixel camera with LED flash for additional illumination. The image quality of the camera is good in both the outdoor and indoor modes, and the light provided by the flash is sufficient only for nearby objects. The colours are captured nicely with details but the 5 megapixel resolution limits the uses of pictures.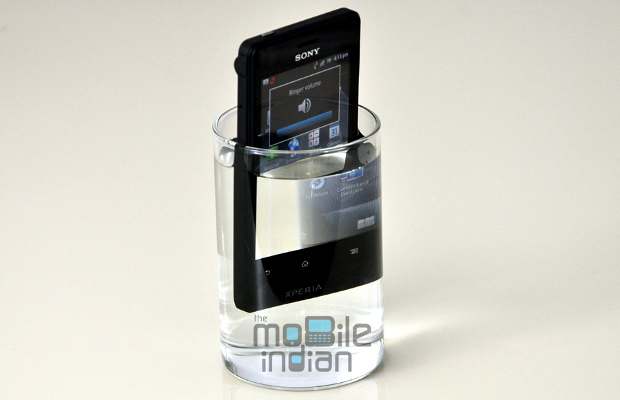 The device captures 720p high definition video at 30 frames per second and the videos are always smooth. Along with that the camera is supercharged for faster operations. It takes barely a second to start taking pictures from standby mode.
On the multimedia front this device supports all generic video formats plus any other available through applications on Android marketplace.
The integrated audio player is by far the best we have ever seen on an Android device. It supports most popular formats, along with live ID integration and Xloud audio enhancement as well. It features live equalisers so that users can tweak the sound as per their needs.
###PAGE###
Battery
This is one thing on the Xperia Go that is surely disappointing. Users will have to recharge the device everyday to keep it going. No matter how delicately you use this phone the battery will not last a whole day.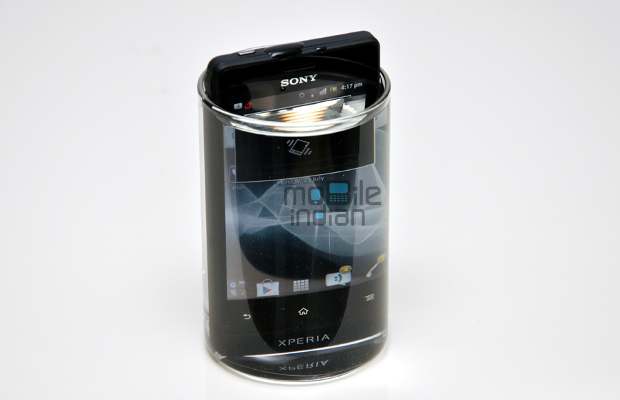 If you use 3G then you are in for it; make sure you carry your charger along.
###PAGE###
Conclusion
The Sony Xperia Go is a great and strong Android smartphone that has some nice looks to flaunt as well, but the poor battery life and lack of front camera are issues of concern. Overall the Xperia Go is good for anyone and everyone but we surely hope Sony will answer the issue with the battery soon.