Times have changed and even mid-range smartphones today offer great features for a very reasonable price. The LG Optimus Sol E730 is one such mid range Android smartphone that comes with good quality and attractive features.


A noted feature of this handset is its Ultra Amoled (Active Matrix Organic Light Emitting Diode) display that puts it in the league of some more expensive devices as far as display is concerned.
Look and feel
Optimus Sol is yet another great example of the superior designing that LG has perfected over time. The device comes in a piano black finish that is both attractive and unique, surely making it an object of desire.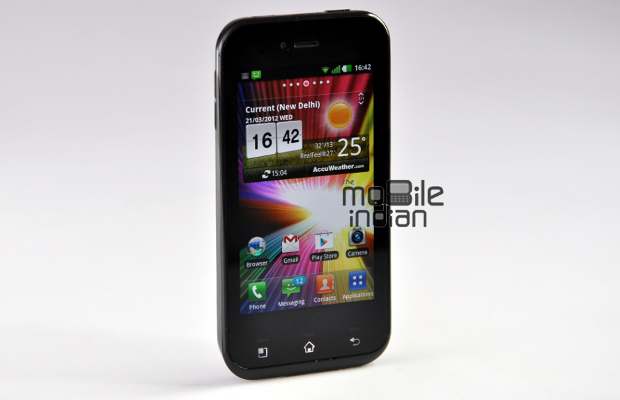 The phone is extremely lightweight at 110 grams including the battery. The lack of hardware buttons on the front gives this device a sleek and clean look.
But even this smartphone is not completely flawless as the USB connector placement on top of the device is surely an eye sore. But overall it is evident that the design department has worked a lot on this device.
###PAGE###
Display
The Ultra Amoled (Active Matrix Organic Light Emitting Diode) display of Optimus Sol works great and has great contrast as well as colour vibrancy. The maximum brightness supported by the display makes it a perfect device to be used even in bright sunlight but at the same time it hurts the eyes too, so a little tweak for just the right brightness level for your eyes is required.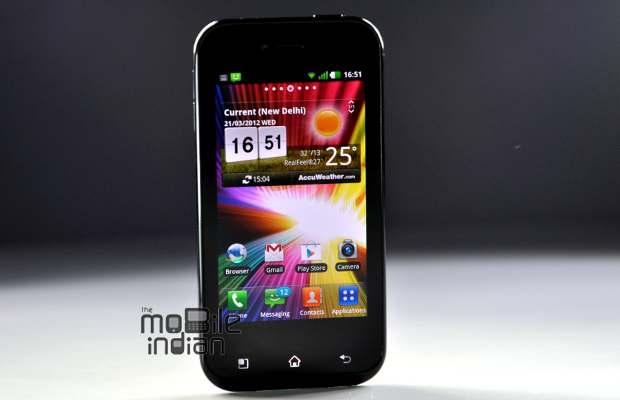 Another innovation that LG has implemented in the Optimus Sol is the tight integration of a touch sensitive layer with the display itself. Since there is no space at all between the layer and the display, there is no possibility of any contaminant or dust particle getting onto the display and ruining the view, even in the long run.
The 480 x 800 pixel resolution of its 3.7 inch display is enough for most applications and uses. The colour reproduction of this device is also excellent, and its brightness level can go really high but you will not be admiring that for a long time as it consumes battery and puts a lot of strain on the eyes as well.
###PAGE###
Processor and display engine
Optimus Sol has a Qualcomm Snapdragon MSM8255 chipset with a 1 GHz single core processor and an Adreno 205 GPU. All in all the combo works well for this phone offering fluid touch operations and faster execution of commands and application requests. On the gaming front also the phone is capable of playing most games but HD games seem to put the processor under a lot of strain and the device heats up quite fast.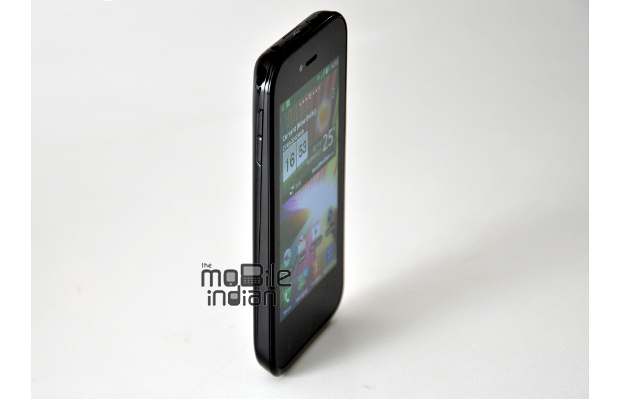 The phone has 512 MB of RAM and 2 GB of internal storage or ROM memory, which works well with the Qualcomm chipset and enhances the overall experience.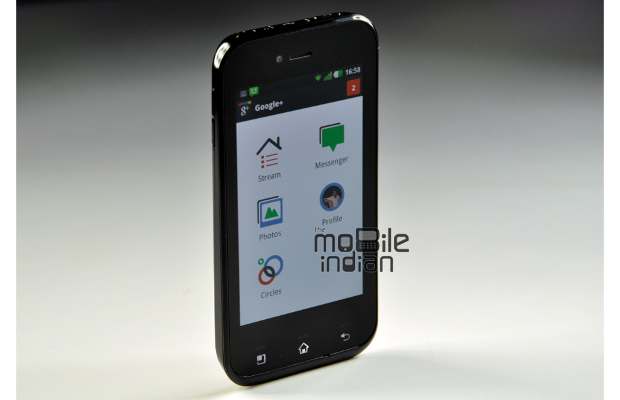 Thanks to the hardware combination, Optimus Sol did not suffer an application crash even when we put it to rigorous tests. However, users should install a task manager application on this device as there are a lot of native applications that tend to start up with the device and eat a considerable amount of RAM, slowing down the device significantly.
###PAGE###
Operating system
Optimus Sol being a mid range smartphone, it comes with an older version of Android – Android 2.3 Gingerbread. While the operating system brings most of the features and applications to this smartphone, we would have still loved to see Android Ice Cream Sandwich on it. LG however has not announced any update, which makes us believe that it will run on Gingerbread only, but overall software optimisation for the device is great and complements the device in every way.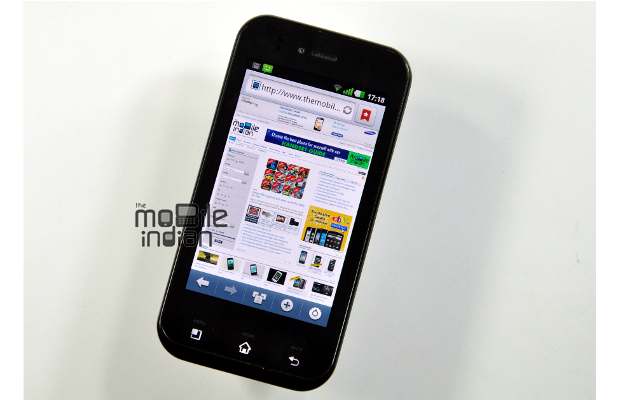 Despite having an older operating system LG has done a lot of customisation to the layout of this phone that has made it visually appealing. The home screen features seven independent customisable screens on which users can add widgets as per their need.
###PAGE###
Performance and usage
Optimus Sol offers excellent performance that makes using this device fun and easy. During the course of this review, the device underwent a lot of application testing and stressing but it never hung or froze. As mentioned earlier, too many applications open at the same time might result in slightly degraded performance, but unless you are a hardcore user, you won't feel the difference. The 3.7 inch display is a major plus point of this device. Even its touch sensitivity is very accurate and all the gestures are accurately registered and translated.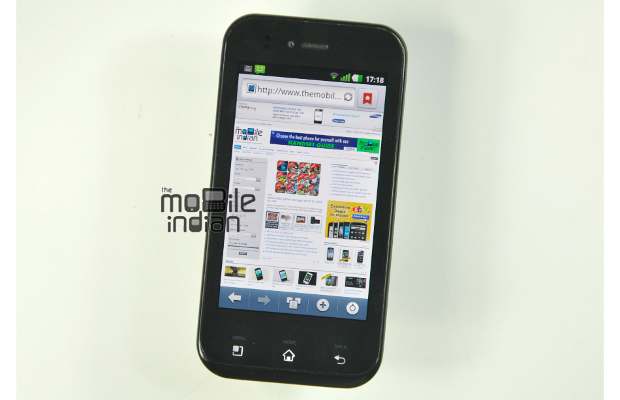 The onscreen keypad is nicely designed and spaced, though fat fingers might have slight discomfort while using this device, but this problem can also be overcome with a capacitive touch stylus that can be bought from any mobile accessories shop if needed.
The call performance of this device is also another major plus point. Calls are received and made without any issue. The earpiece and loudspeaker volume is abundant and the microphone makes sure the receiver gets to hear every word loud and clear. However, at times it feels as if the device becomes unresponsive while disconnecting calls.
###PAGE###
Camera and multimedia
In a world where smartphone cameras are going into double digit pixel values, Optimus Sol stays with a 5 megapixel camera only, and that too without a flash.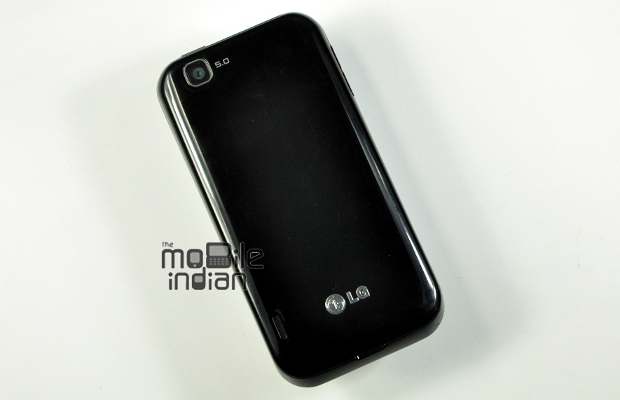 The image quality of the camera is good in both the outdoor and indoor modes, provided the lighting is sufficient. In terms of video recording, the device captures 720p high definition video at 30 frames/sec and the videos are smooth at all times.
On the multimedia front, this device features support for all generic Android formats, plus like on any other Android device there's a plethora of multimedia applications available from Android Market, which is now called the Google Play store.
###PAGE###
Conclusion
While the device impresses on every front, the price of this device (Rs 19,000) is what attracts buyers the most. Optimus Sol in few words is a great and stylish device to have and flaunt as well. Its light-weight profile and battery backup of about two days with regular day to day usage including gaming and internet browsing over WiFi also gives this device some additional brownie points.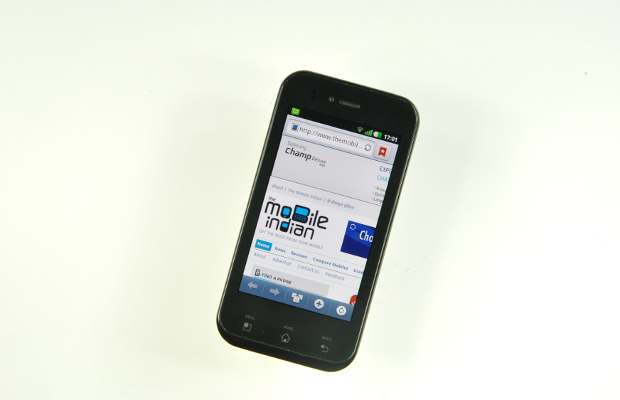 If you are looking for a mid range device that has looks and performance as well then Optimus Sol is surely one of your best bets.