HTC has earned many fans for making well built phones that are smooth performers, and HTC Radar is no different.
While HTC's initial success came from Windows Mobile based smartphones, Windows Phone is a comeback for Microsoft and is a new platform that is yet to mature.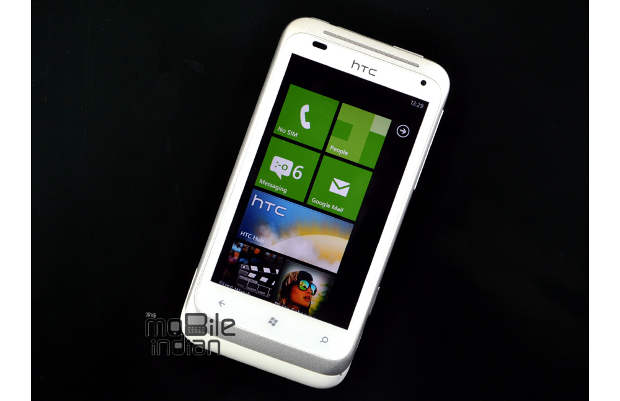 The other problem for this device comes from the fact that it is competing with Nokia Lumia 800, both in terms of hardware and price. So the review will largely focus on how it fares against the competition.
Design
The handset is good looking without doubt. It has a unibody design made of aluminum, but has a removable plastic cover at the bottom. Also, there is a small plastic cover at the top where the camera, flash and speaker grill are housed – a tweak in the design which can be counted as the strength of the handset but it also means that the handset doesn't have a complete unibody.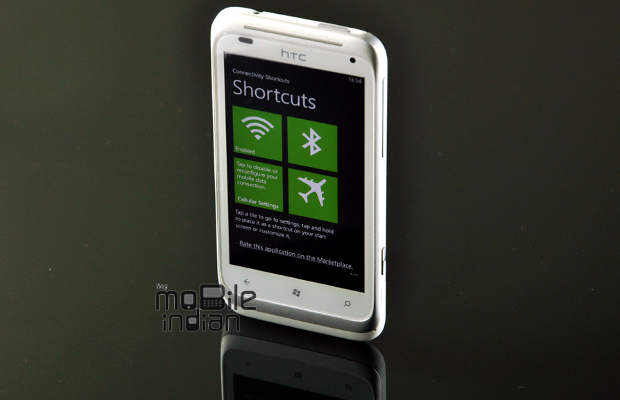 The device is economically designed with logically placed buttons and ports. However, its metal body is slightly slippery in sweaty hands.
###PAGE###
Display
HTC Radar has a 3.8 inch touchscreen with 480 x 800 pixel resolution. The display of the Radar leaves no scope for complaint – it has good brightness and is visible in bright sunlight as well. The touch response is also good.
Camera
HTC Radar comes with a 5 megapixel camera with an F2.2 lens, BSI sensor and single LED flash. The combination works really well. The camera allows you to focus on any area and clicks images really fast. This helps in capturing moments that you can't control or plan.
The low light performance of the camera is surprisingly good, with very clear shots even without the flash. The camera also records 720p high definition videos which are good. The phone has a front facing VGA camera for video chat.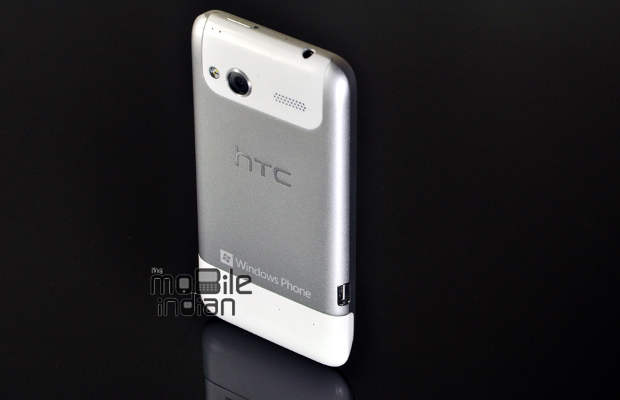 HTC has also done well in tweaking the camera app to allow easy sharing of clicked images.
###PAGE###
Performance
The phone runs on a 1 GHz processor and 512 MB of RAM, which is clearly not the best combination you get in this price range. However, the performance of Radar is very smooth. We did not face any slowdown or freeze. Even graphics intensive games are very smooth on this handset. The games load fast and play without any visible frame lag.
The WiFi, GPS and cellular network reception is good too. FM reception in particular is better than in most smartphones that we have tested.


The 1520 mAh battery that powers the handset lasts for about a day and a half, which is appreciable by smartphone standards, but under heavy usage, you will need to charge the handset every evening.
###PAGE###
Operating system
While Android is standard fare on smartphones these days, this one is based on Windows Phone 7.5 Mango. Not only does it have a nice user interface but the operating system too provides decent performance and features.
One of the things we liked in particular is the ability of Radar to link your contacts in Google (Gmail) with the phones' contact list, which is very useful for those who have used Android before and would like to keep a backup of contacts in their Gmail account.
Even social network integration has been handled well. However, a smartphone OS is not all about user interface and features but is more of an eco-system and that's where this device fails.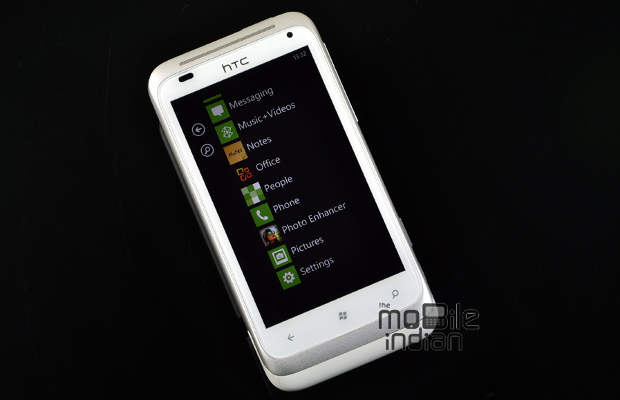 The application store (Windows Marketplace) has far fewer apps compared to those on Android or iOS, and on top of that most apps are expensive. Some of the apps that are available for free on Android like Angry Birds are available only in the paid version. On the other hand, many apps, which are priced really cheap on Android, carry a bigger price tag at Windows Marketplace.
Also, in order to transfer your photos and videos to a PC through a data cable, you need to have Zune installed on your PC. While that might be okay with your own PC, you may find it a nuisance if you want to transfer images in another PC.
Also, the Metro styled user interface is good to look at but the way it handles notifications is not so good. Live Tile (shortcut to the app) which takes up 1 cm square on the screen displays how many mails you have (now on Android that is done in much less space and it is equally readable). In the notification bar on top, very little info is visible. Some of the common notifications like the battery charge indication or network strength notification are not always visible, and in this age when people have network anxiety (that the phone might be out of network), this is a big mistake.
While there are many issues with the OS right now, there is still scope that a lot of people will like Windows Phone based devices and shortcomings like the lack of apps will slowly vanish with more apps being added every day.
HTC has added some unique touches to the handset with HTC Hub application, which gives weather notifications, stock updates, news etc, and also there is HTC Watch the movie and video app, which though is yet to become operational in India, and right now only has trailers of English movies.
###PAGE###
Verdict
While HTC Radar is certainly a good performer, its biggest problem is that it competes head on with Nokia Lumia 800.
Nokia Lumia has a faster 1.4 GHz processor and a bigger camera (8 megapixel) and more storage (16 GB compared to 8 GB on Radar,) which makes Nokia Lumia a better choice.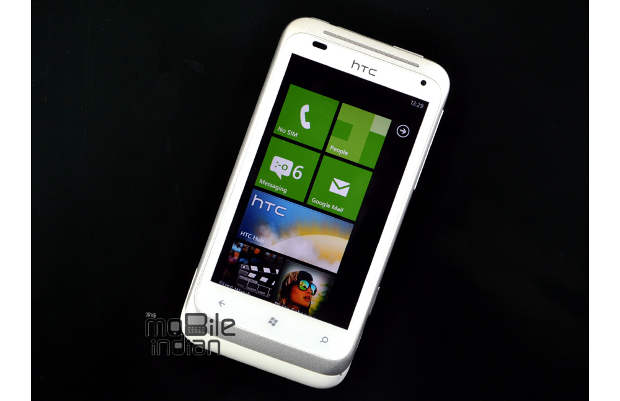 Even on the implementation front, while the Radar is a well designed handset both in terms of hardware and software, Nokia is equally well designed. In fact, most people will find the hardware design of Nokia much better than that of HTC.
The phone is priced at Rs 23,000 compared to Nokia Lumia 800's Rs 24,000, and as far as our choice is concerned we will go for the Lumia 800, if it is a choice between Windows Phone devices only. However, if we consider Android smartphones in this price range, HTC Sensation comes as a better choice than Radar. Other options in this price range include Motorola Atrix, Sony Ericsson Xperia Arc S and a few other options from HTC itself.