This Windows Phone 7.5 based smartphone is a good performer, but how does it hold out against the competition?
Advertisement
Pros
Smooth performance
Good Battery life
Well put together
Cons
Apps are few and costly
Lower specs compared to rival
Windows 7.5 yet to mature
HTC has earned many fans for making well built phones that are smooth performers, and HTC Radar is no different.

While HTC's initial success came from Windows Mobile based smartphones, Windows Phone is a comeback for Microsoft and is a new platform that is yet to mature.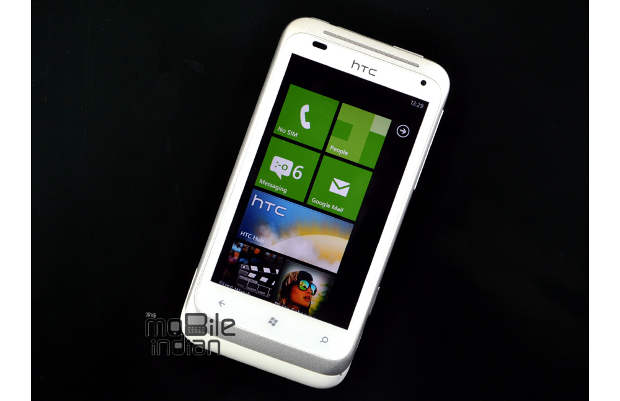 The other problem for this device comes from the fact that it is competing with Nokia Lumia 800, both in terms of hardware and price. So the review will largely focus on how it fares against the competition.

Design

The handset is good looking without doubt. It has a unibody design made of aluminum, but has a removable plastic cover at the bottom. Also, there is a small plastic cover at the top where the camera, flash and speaker grill are housed - a tweak in the design which can be counted as the strength of the handset but it also means that the handset doesn't have a complete unibody.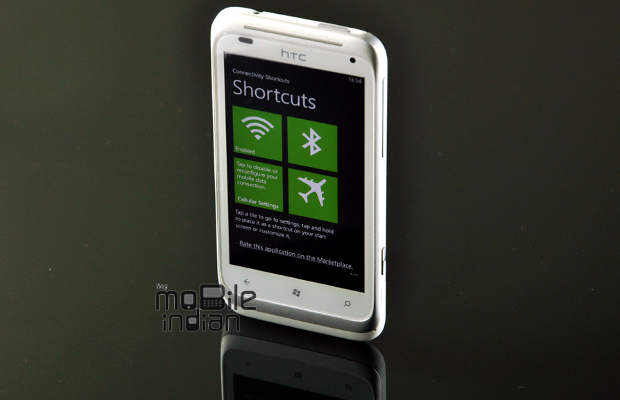 The device is economically designed with logically placed buttons and ports. However, its metal body is slightly slippery in sweaty hands.

Advertisement