Byond Tech, a Pune based handset marketer, recently launched a huge 6 inch display bearing smartphone in India, called Phablet PIII, for Rs 12,500.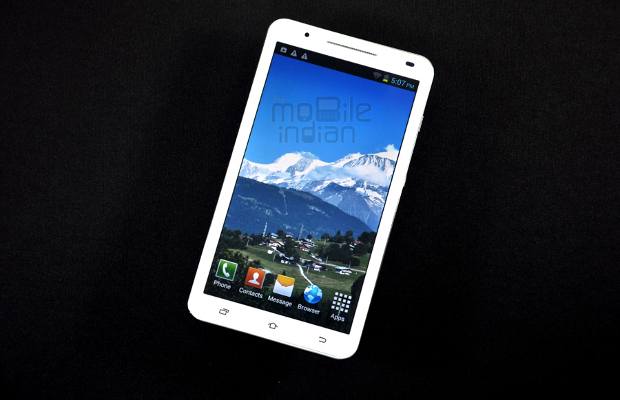 In our first encounter, we were very much impressed with the display of the Beyond Phablet III. Continuing from where we let off, now we present a thorough review of the Phablet III.
Body
The smartphone comes in white, grey and orange colours. We have got the white Phablet III.
It has a wide curved metal strip which surrounds the handset from all sides, giving it a classy look. The front panel of Phablet III, you will find a camera on the top left and sensors on right corner. Along with that you will find three capacitive keys – setting, home and return, at the bottom of the panel.
It has a volume rocker and power on/off button on right side panel, a 3.5 mm audio jack on top panel and a charging port (which doubles up a port for attaching data cable) in the bottom panel.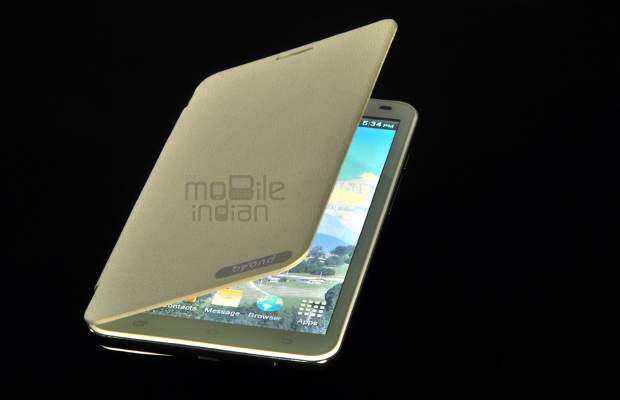 On the back panel, you will find a camera with a dual LED flash and a single speaker. Back panel is made of plastic with a mat finishing that makes it non-slippery but doesn't make it look cheap. Also, under the hood, one will find two SIM slots and one SD memory card slot.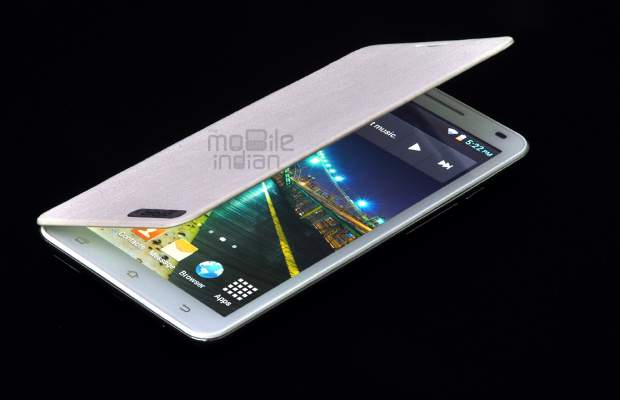 The smartphone comes with a leather case which enhances its appearance further besides adding an extra layer of protection against scratches and accidental falls.
Design wise, the Byond Phablet III looks good and quite attractive. The body is smooth and three physical buttons are placed nicely. The only thing missing in the smartphone is a physical camera button. Guy with average palm size will not have any trouble holding the device, while users with small palm size might take some time to get used to it.
Display
Display size of Phablet III is its USP. It has a 6 inch display that supports 480 X 854 resolutions. The display quality is quite good in normal lighting condition but in bright sunlight, it reduces drastically. But, one has to keep in mind that the smartphone costs just Rs 12,500 and at this price, accommodating the IPS panel would not be possible for any handset maker.
I am sure people will love watching videos and browsing internet on Phablet III. I personally watched a couple of high quality videos on it and accessed internet on it regularly and was impressed with the display quality output.


On the game front, I played TurboFly 3D and Temple Run on the device and had a great visual experience while playing the games.


Phablet III has a 5-point multi-touch display and since it has not been constructed using Gorilla Glass or similar technology so it is prone to scratches and fingerprints.
Hardware and software
Contrary to most online shopping/listing sites are reporting, Byond Phablet III has Android Ice Cream Sandwich operating system rather than Jelly Bean. On the hardware front, it has a 1 GHz dual core processor, 512 MB of RAM and 4 GB of internal memory in 11.3 mm thick body.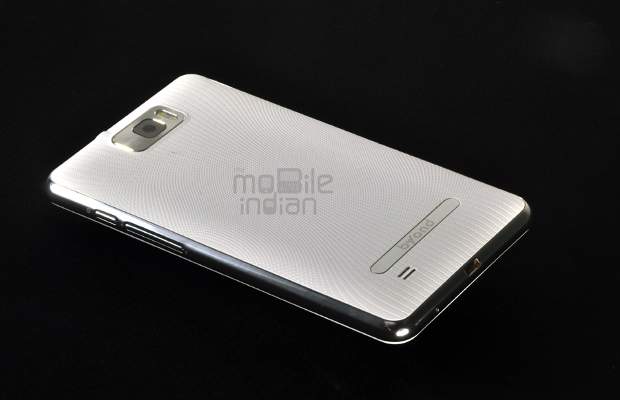 Phablet III has a front facing VGA camera and an 8 megapixel auto focus rear camera with dual LED flash. It comes with dual SIM, supporting both GSM and CDMA networks.
User interface and performance
Byond has not done any customisation on the user interface of Phablet III and it comes with the regular Android interface like one can place an app shortcut anywhere on three display screens. In the main menu, there are two separate folders for apps and widgets and pull down menu for different shortcuts including WiFi, Bluetooth, GPS, data and profile.
The three capacitive touch buttons on the bottom of the screen (setting, home and return) are quite responsive, except a couple of times when the setting button was not responding.


The response to touch in Phablet III is also quite good and we didn't encounter any lag. But, because of the large display size, typing with one hand will be a difficult task. In landscape mode, the keyboard occupies almost 80 per cent of the screen either while typing an SMS or while writing in a word document.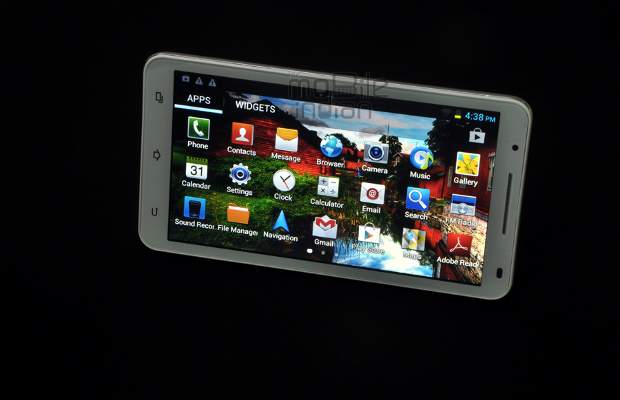 Plablet III come pre-loaded with couple of keyboard options and one of them is TouchPal. It has nice features like swipe, voice recognition and Swipe for numbers and symbols (one has to flick a number or symbol upward or down ward to select unlike other keyboard layout). One might face problems with the voice recognition feature but all the other features of the keyboard will let you ignore it.
It has a 2500 mAh battery and its give a decent backup of two days under normal usage. It takes approximately 1.5 hours completely charge the battery.
Camera
The 6 inch phablet has a good 8 megapixel rear camera with LED flash support. In low light conditions, the quality was average but in good lighting and average lighting conditions, the pictures were quite good. Even picture taken with full zoom came out well without much distortion.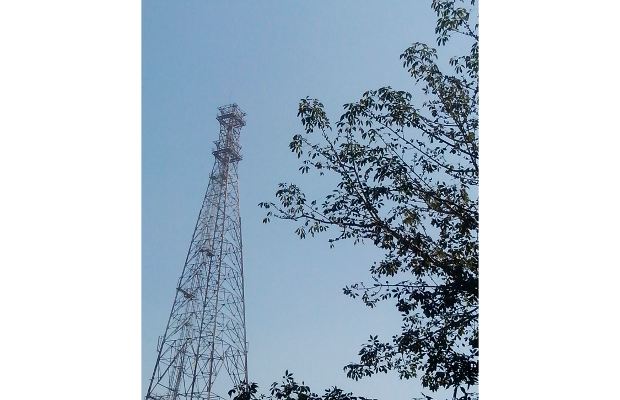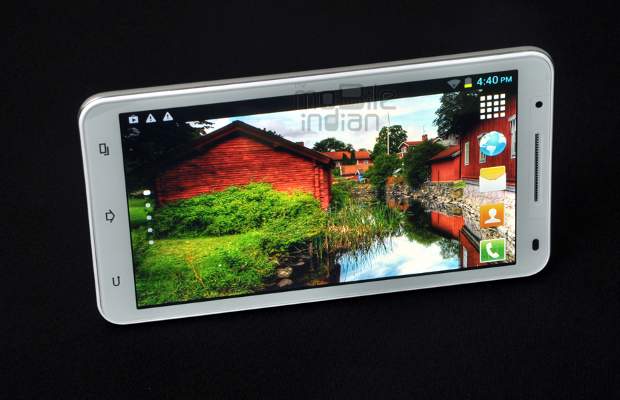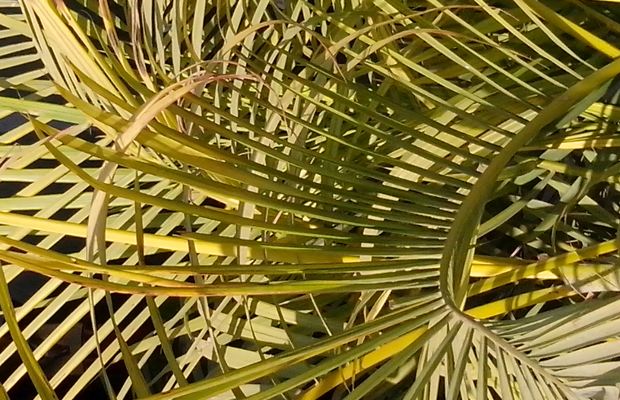 The VGA camera, in the front of Phablet III, is good for video chatting but clicked pictures through it are of very average quality.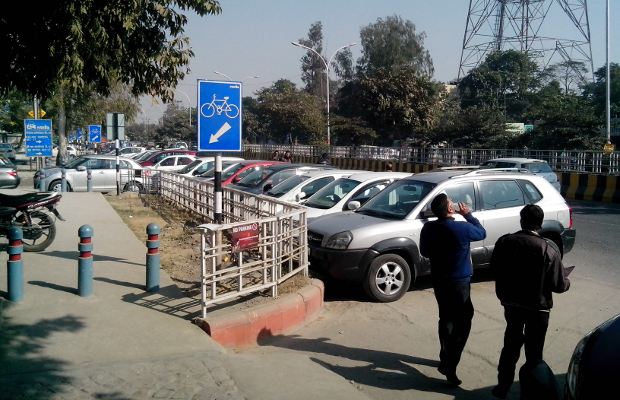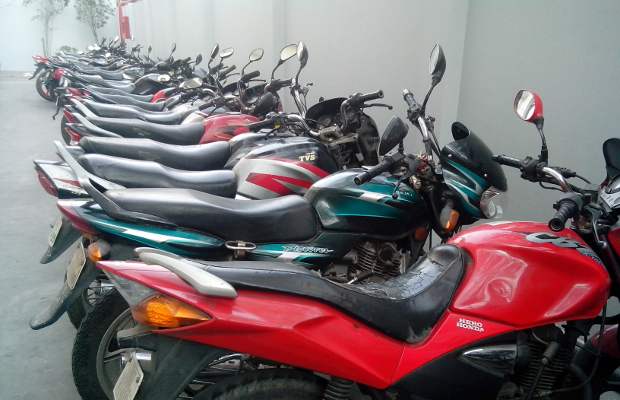 Byond has provided some quick shortcuts in the camera app itself for editing and modifying the pictures which are quite handy to give different effects to snaps clicked.
Entertainment
This Phablet III comes pre-loaded with Angry Birds, Temple Run and TurboFly 3D game. On the chatting and utility front, it has FM Radio, WhatsApp, Wechat, Flashlight and Skype apps on board.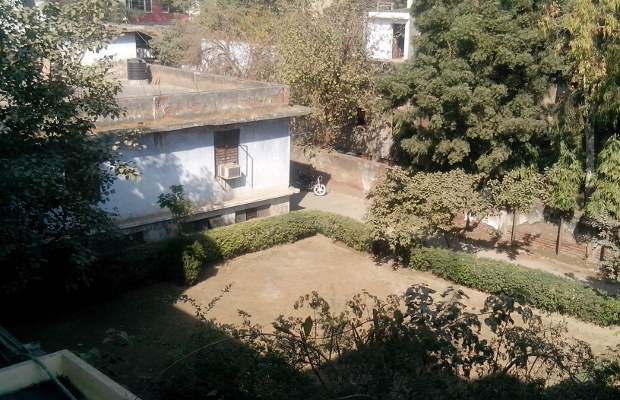 We downloaded a mobile TV app on Phablet III to view live TV and it was really entertaining watching the live broadcast.
Conclusion
Byond Phablet PIII is a device for those users who believe in "the bigger the better". It comes with lot of features and delivers solid performance. If you are not a brand conscious customer and don't mind spending a few bucks on the new kid in the block, you can try Byond Phablet III.


The major drack back in the device is that it is a finger print magnet and prone to scratches but that can take care using a scratch guard and the leather case provided along with Plablet III.