Just days ago, LG released its G3 in India – its latest flagship smartphone. It was unveiled by no other than the Big B, Amitabh Bachchan. The phone certainly has everything that makes it one of the best smartphones like a spectacular 5.5 inch display with Quad HD resolution, the powerful quad core Snapdragon 801 processor, 3 GB RAM, 32 GB ROM , 128 GB micro SD card slot, plenty of connectivity options and much more. Note that it comes in 16 GB version as well which has 2 GB RAM.


So is LG G3 the best smartphone in the market today?
Well here we have analysed every aspect of the G3 to check out its true worth and its standing against other best sellers.
Design
Lightweight Metallic design – says LG on G3's product page. Indeed it is quite light; at 149 grams, the LG G3 is certainly lighter for a smartphone with 5.5 inch display. Infact it is lighter than many 5 inch smartphones too. However, the flipside is that to make it lighter LG has used a polycarbonate back panel which makes it look a bit cheaper. The back panel though is quite sturdy and thanks to the metallic frame, the phone can withstand few drops (from a smaller height of around 1 meter). The rear panel has been made glossy to prevent smudges and it isn't slippery either.
Surprisingly, the LG G3 is relatively easy to handle for a 5.5 inch phone. I guess even people with smaller palms could handle it with quite ease. The rear panel buttons would be a bit awkward for most as we are used to the side volume/power buttons but like most new things, you too would get used to it.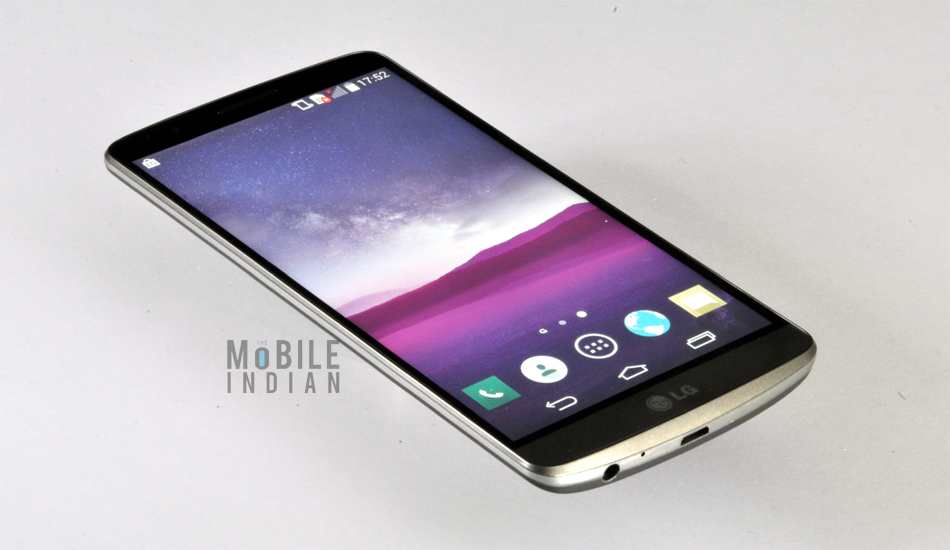 As I said earlier, the bezel on the right and left hand side of the display has been reduced to few millimetres which makes it much slim and thus easy to hold for long hours. Instead of all black front, LG G3 has a grey colour bezel just below its display which though is covered by the same glass that covers the screen. The grey colour bezel is a welcome addition as it breaks the monotony of the black display. Unlike other smartphones, the capacitive buttons are located in the display and are not part of the bezel. The top bezel, above the display, holds a speaker, the front camera, and a couple of sensors.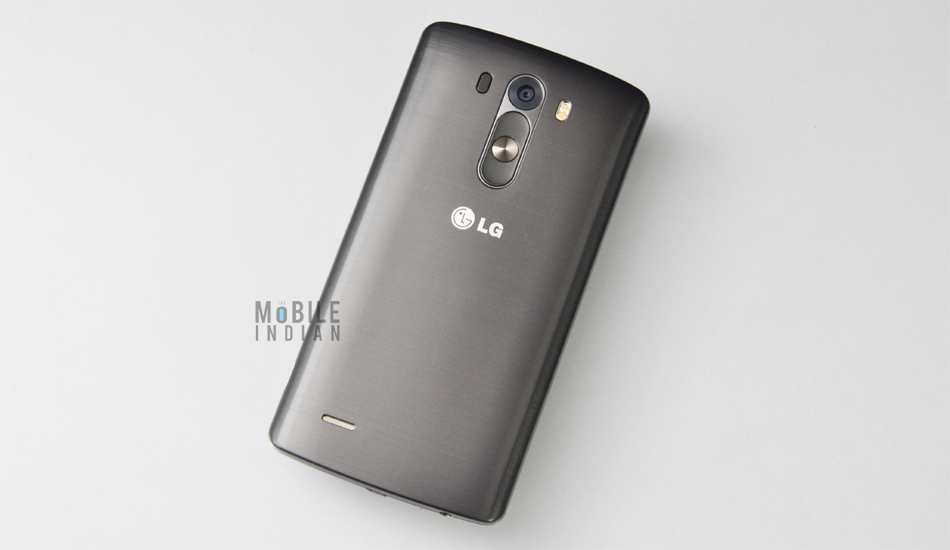 The LG G3 comes with a removable back panel below which lies the micro SD and SIM slots. The battery too is removable. Such a provision has both good and bad aspects. The brighter side is that you can change the battery as per your will but at the same time it is also true that most smartphone users (especially the high end ones) don't change the default battery of their smartphone at all. Also, no one these days carry an extra battery with them after the arrival of power banks. Also, undoubtedly a unibody phone does indeed look much better and feel compact than one with a removable cover. Also with a removable back panel facilities like water and dust protection are out of question.
Apart from the power and volume keys, the rear panel has the camera unit, flanked by an Infrared LED and flash lights on left and right hand side respectively. Towards the bottom of the back panel, there is a speaker grill as well. The micro USB port and the 3.5 mm jack are located at the bottom of the display along with a microphone. An Infrared port (for the remote control function) and a mic for noise suppression is at the top of the phone.
In a nutshell, the ergonomics of the LG G3 are much better than its competitors. It looks classy but is not an eye-candy.
Rating for design: 7/10
Display
The LG G3 has a 5.5 inch touchscreen. This IPS+LCD touchscreen comes with stupendous 2560×1440 pixels resolution, i.e Quad HD or four times that of high definition resolution. Only a couple of devices currently have Quad HD resolution – the Oppo Find 7 is one such device which has Quad HD resolution.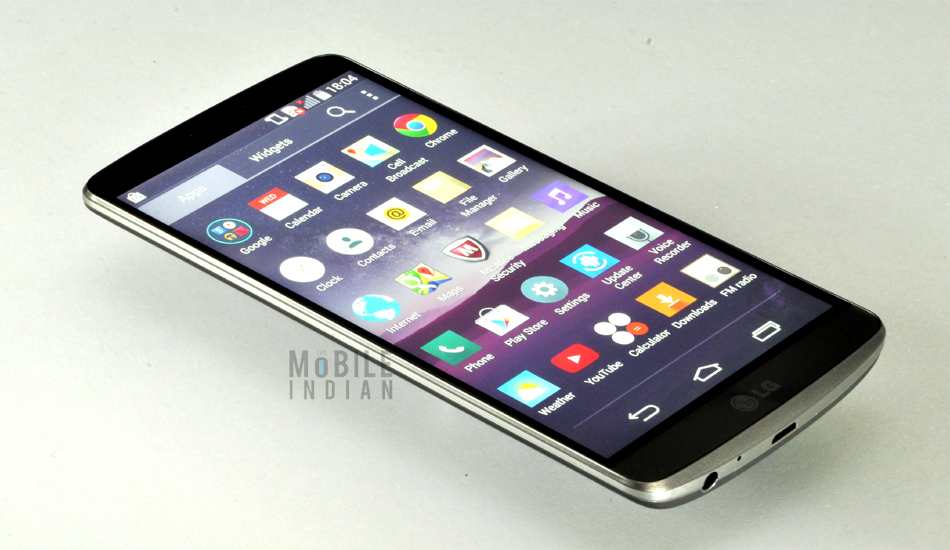 Coming back to the display quality, thanks to the stupendous resolution doing anything on the G3 was a fun be it watching movies/pictures or playing games etc. Due to the almost non-existent bezel, the overall experience was much better.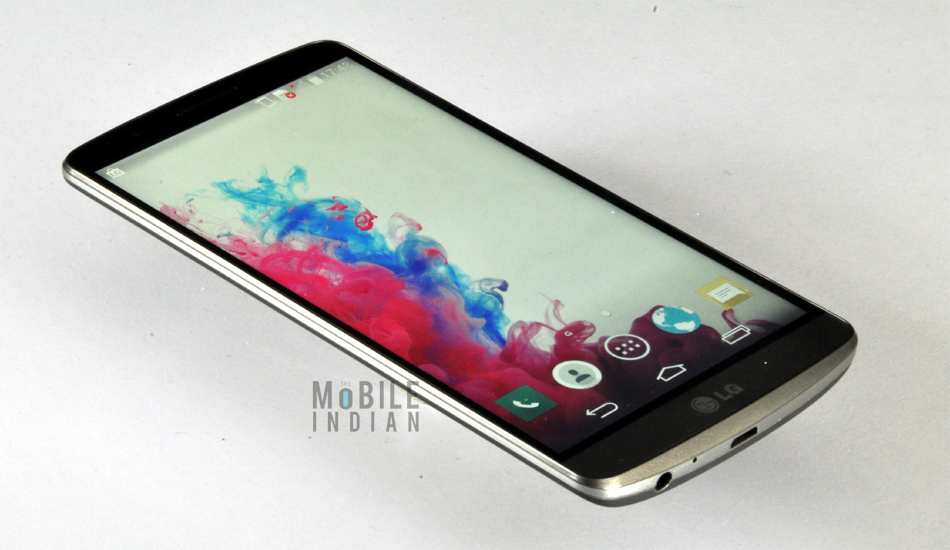 The display also comes with Corning Gorilla Glass 3 protection that is quite tough to wear and tear. The display glass is quite tough too. I dropped it once from a height of around a meter but there was not a single scrtach on the display or anywhere in the phone. As expected, the touchscreen is super sensitive as one would expect from a phone like G3.
Rating for display: 9/10
Camera
The LG G3 has a 13 megapixel rear camera with optical image stabilisation feature that reduces blur caused due to shaking. Besides, it has something called laser auto focus feature that measures the distance to the object instantly. There are two LED flash lights in the rear panel as well to assist for low light imaging. This camera can record 4K videos even but we couldn't check its quality as we had not access to any 4K video supporting television.
However, we had tested the 13 megapixel camera in varying light conditions and not a single time it disappointed us. Be it against the sun or in dim light of an evening it had no problem whatsoever. The G3 managed to capture pictures as they are without fail even on a single occassion. Even on full zoom, there was little noise in the pictures which is exceptional.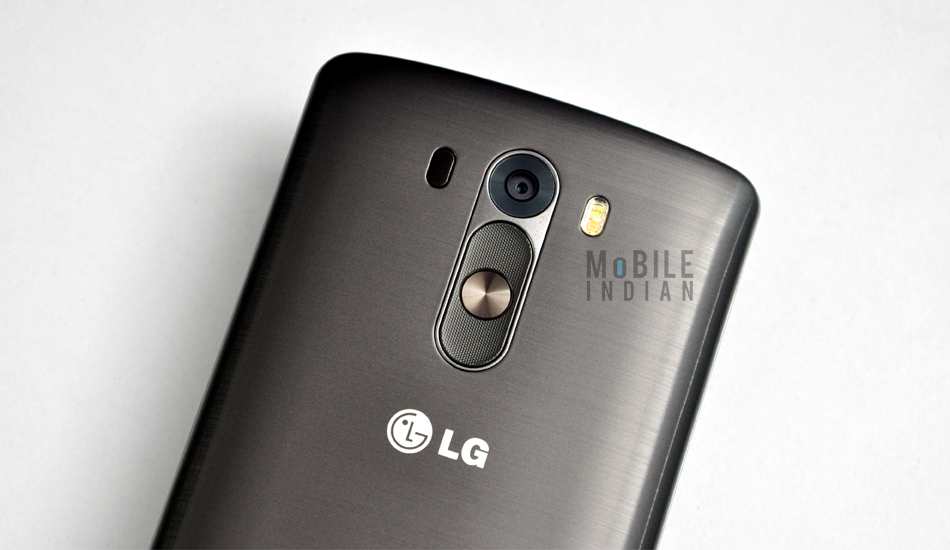 It comes with a Magic Focus feature as well using which you can change the focus of the image afterwards.
To check out LG G3's rear camera samples, click here here.
In the front of G3, there is a 2.1 megapixel camera which too is great for selfies as well as video calls.
Rating for camera: 9/10
User Interface
A big change that LG has brought with G3 is the new interface whose motto is 'Smart is the new Simple'. To start with it comes with the iconic Knock Code locking option apart from the regular Face, Pattern, PIN, Password, Swipe, and None options. It comes with the Daydream option as well using which you can chose Clock or Google Photos for display in the locked screen.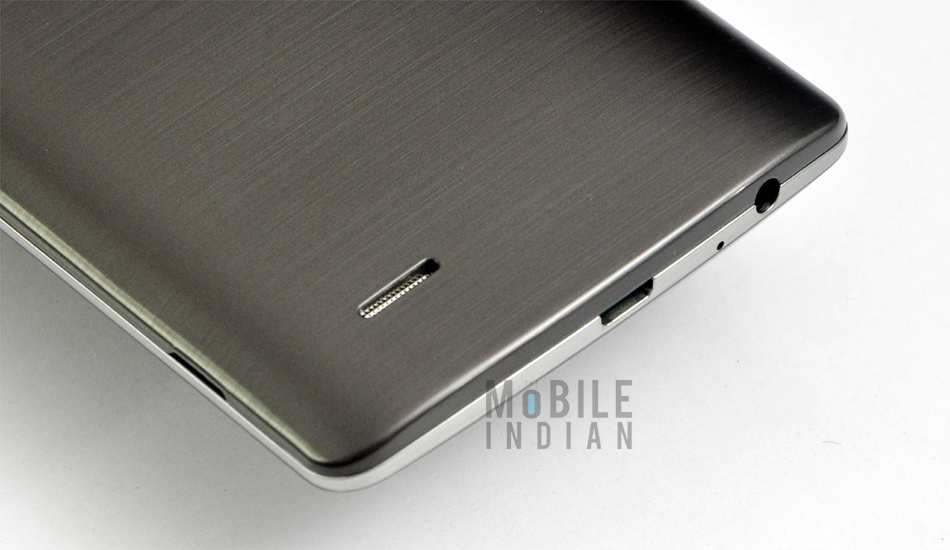 By default, it comes with three soft touch buttons – return, home, recent. You can arrange these three buttons in any manner you want. From the settings, you can also choose to keep Quick Memo, Q Slide, Dual Window, or Notification along with these three touch buttons as well. If you wish, you can keep a maximum of five touch buttons. So instead of return, home, and recent options you can keep Quick Memo, Q Slide, and Dual Window as well. But in any case you have to keep three options. These buttons automatically gets hidden after three minutes of inactivity which you change from the setting as well.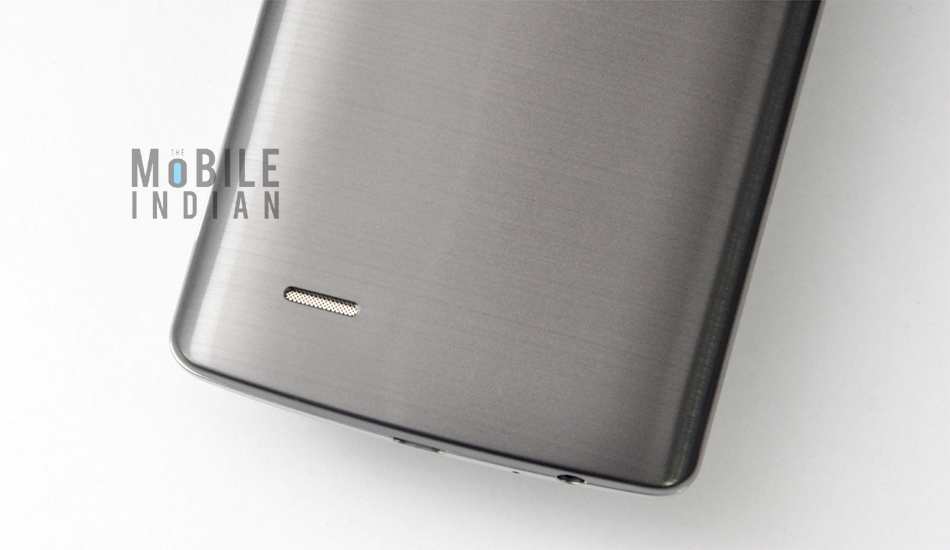 Apart from the home screen, there is a EasyHome option as well in which everything is shown in bigger fonts and in the home screen itself. There is no app drawer in the Easy Home option. The menu bar is quite simplified as well where apart from the quick menu and notifications two sliders for brightness and sound have been provided.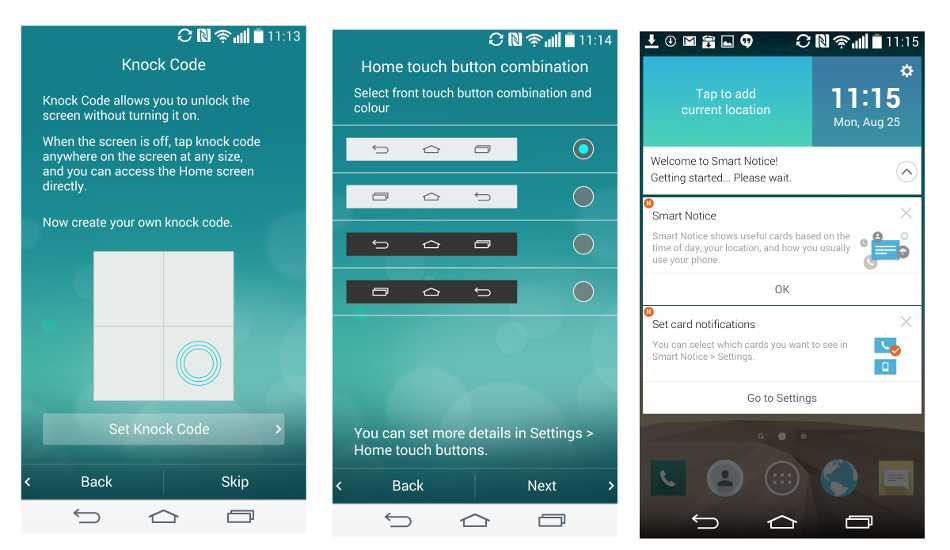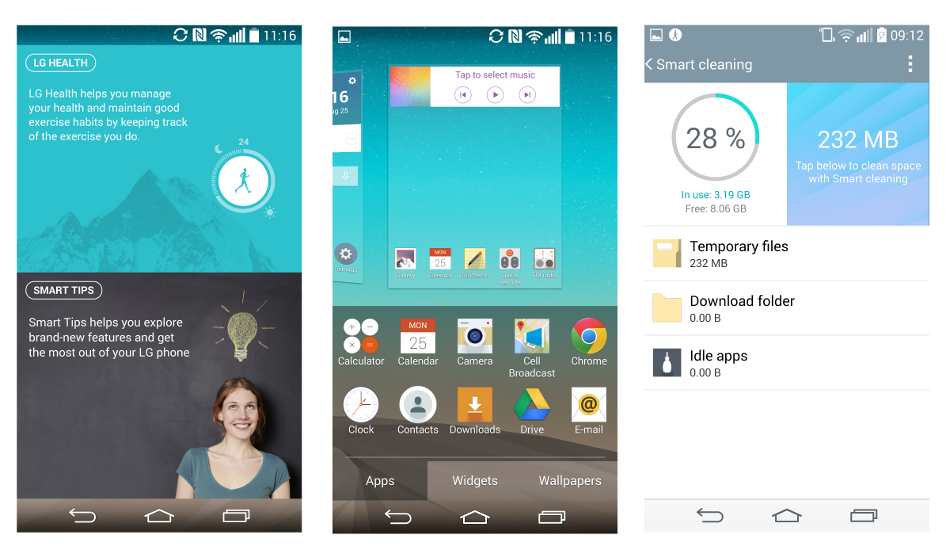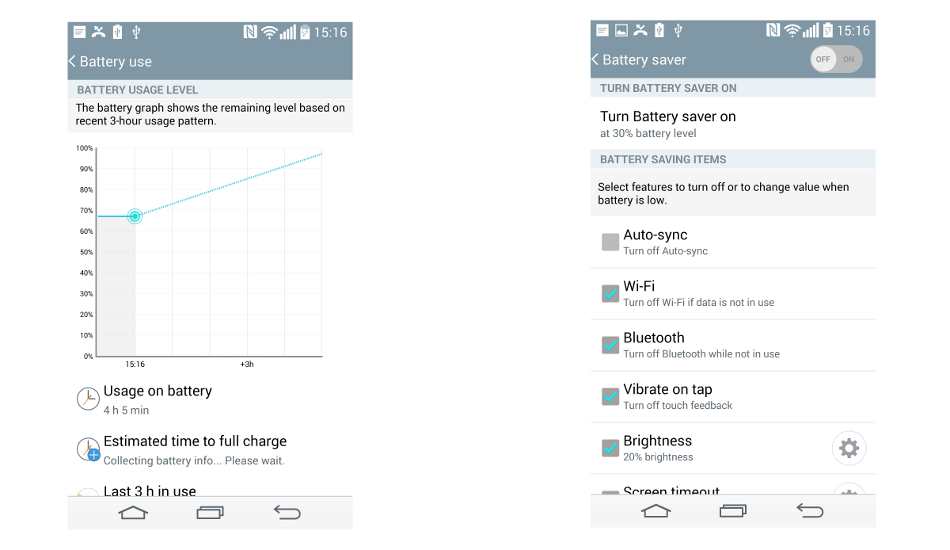 Other than that, the LG G3 has Dual Window, Smart Screen (screen stays on when phone detects your face), Guest Mode, and various gesture modes. It also comes with a special feature called Smart Notice that appears beneath the Weather app and gives some helpful tips like if you have called a particular number quite often then it will remind you so for adding that number to your phone book. There is LG Health, Smart Tips (tips to use the phone), and a Smart Cleaning app as well.
Performance
The LG G3 has the Qualcomm Snapdragon 801 chipset that comprises of a quad core processor and Adreno 330 GPU. It has huge 3 GB RAM to assist the processor run the Android 4.4.2 KitKat operating system smoothly.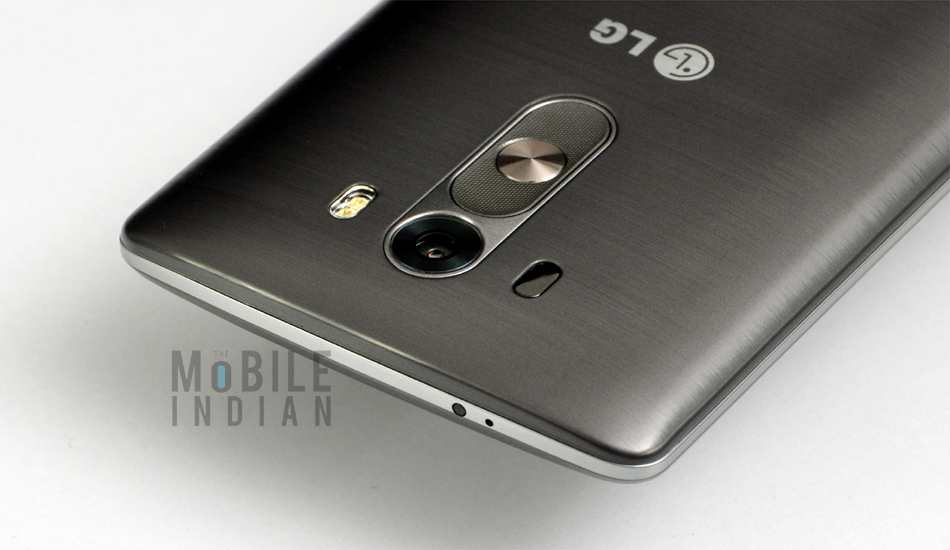 As expected, the phone managed handled even the heaviest games like Modern Combat 5 with ease, even while running few apps alongside. Strangely, it scored lot less than that of One M8, Samsung Galaxy S5, and the Sony Xperia Z2 in the Antutu benchmark.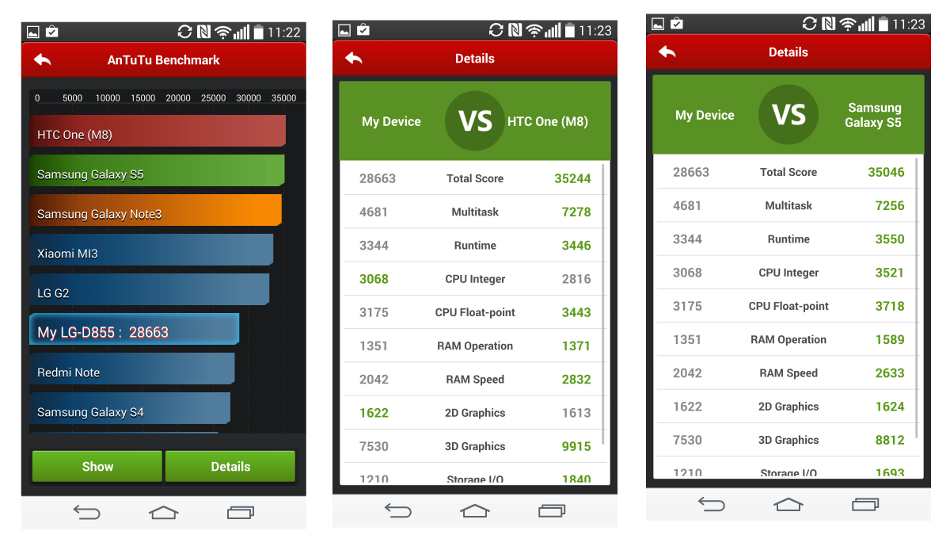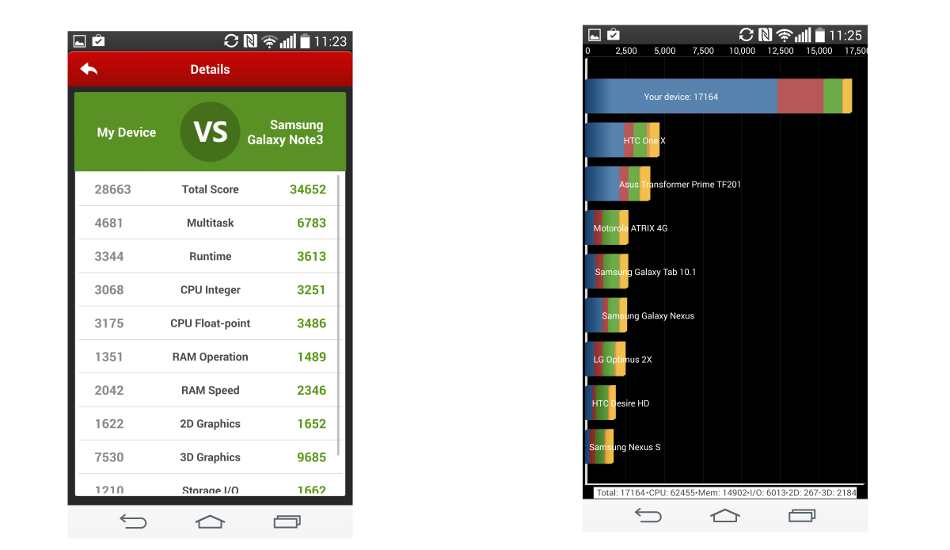 As far as battery life is concerned, we could not have expected more. The G3's 3000 mAh battery stores plenty of juice that would be enough for more than 24 hours even for those who work a lot on their handsets. In our case, we used to keep NFC and WiFi 24/7 alongwith medium usage like few calls, browsing and playing games for few minutes. With such usage, the G3 managed to hold on to charge for more than a day and half. On top of that the LG G3 comes with the wireless charging facility (we could not test this feature as the review unit did not have a wireless charger).
Storage and Connectivity
The LG G3 has a single SIM slot – a micro SIM one. This is one drawback of G3 as many Indians use two or more SIM cards. In the past too, handset makers used to bring their flagship devices in dual SIM version.


However, G3 has plenty of connectivity options including NFC, Bluetooth 4.0 LE with A2DP, Infrared Port, WiFi (a/b/g/n/ac), WiFi Direct, WiFi hotspot, and DLNA. It has a micro USB 2.0 port which has USB on the go facility as well so you can connect a pen drive (storage devices) directly with the phone with the help of a USB OTG cable.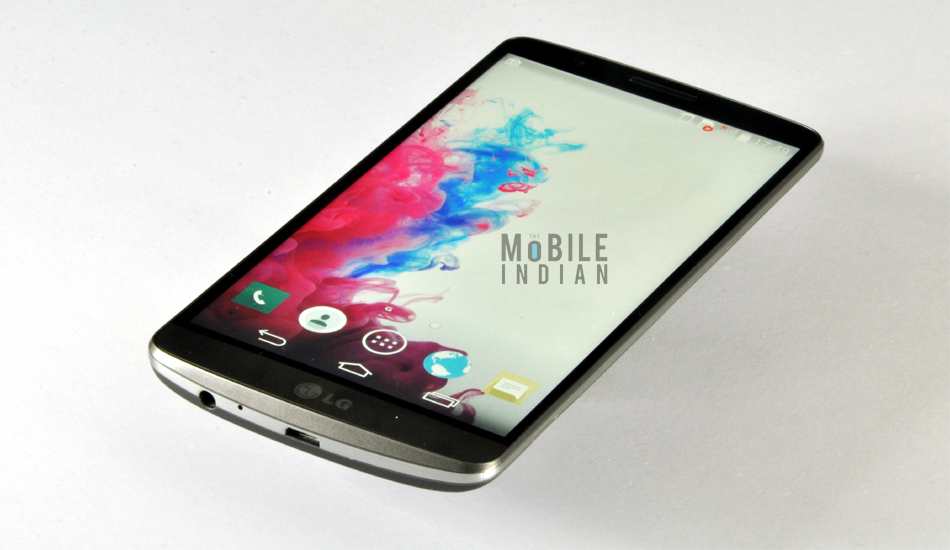 The LG G3 is said to be compatible with the Indian LTE networks but sadly we could not test the same as 4G network is yet to be made available in the national capital.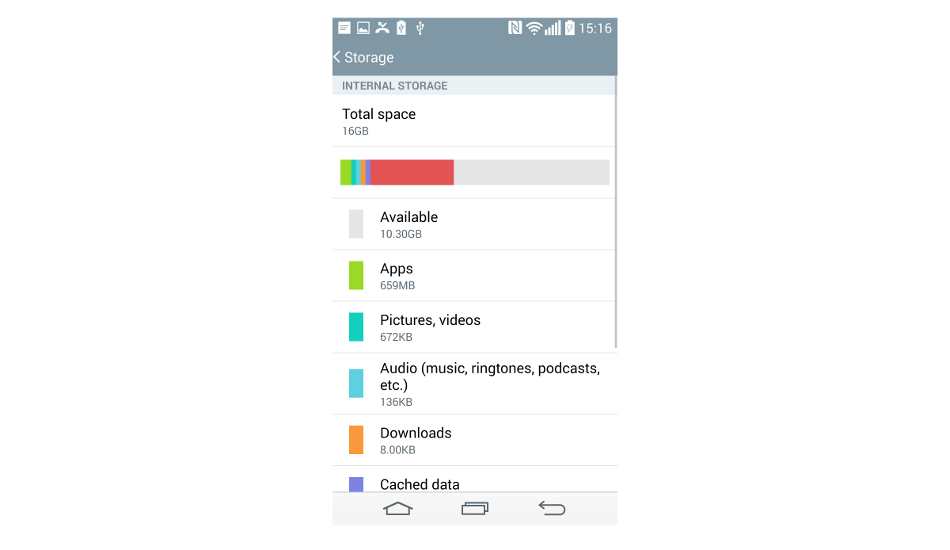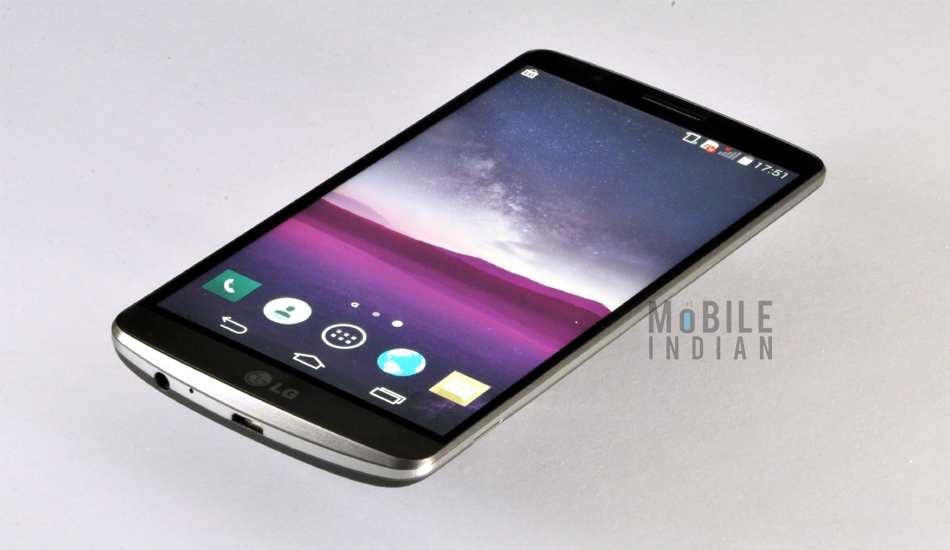 The LG G3 comes in two versions – 16 GB and 32 GB. The 32 GB model, which we have reviewed here, has 3 GB ROM while the 16 GB model has 2 GB RAM. Currently the 16 GB is available for below Rs 45,000 while the 32 GB model is retailing for around Rs 47,000.
Images By Sushil Kumar