In the recent past, we have seen a plethora of launches in the budget segment highlighting a new trend in this segment, dual cameras. The new dual cameras, especially the ones at the back, are now becoming a rage these days and Lenovo is no different. The company has recently launched its mid-budget smartphone, the K8 Plus, which takes the leverage of the dual-camera setup for Rs 11,999 for the 4GB RAM variant.
The Lenovo K8 Plus comes loaded with some interesting specs sheet along with a compact design and yes, not to forget the dual rear cameras. Though all this looks pretty impressive on paper, in reality, does it do any good? Let's take a closer look.
Compact design and good display
With competition getting really intense with each passing day in the smartphone, manufacturers are left with no option to compromise on certain aspects and one of them is design. We have seen many smartphones that looks an identical twin of other brand's phone and same is the case of the K8 Plus. The device can be considered as a mini version of the Lenovo K8 Note and yes, it does have a fairly resembles to the Xiaomi Redmi 4. But then, you cannot do anything about it (except blaming the OEMs for this felony).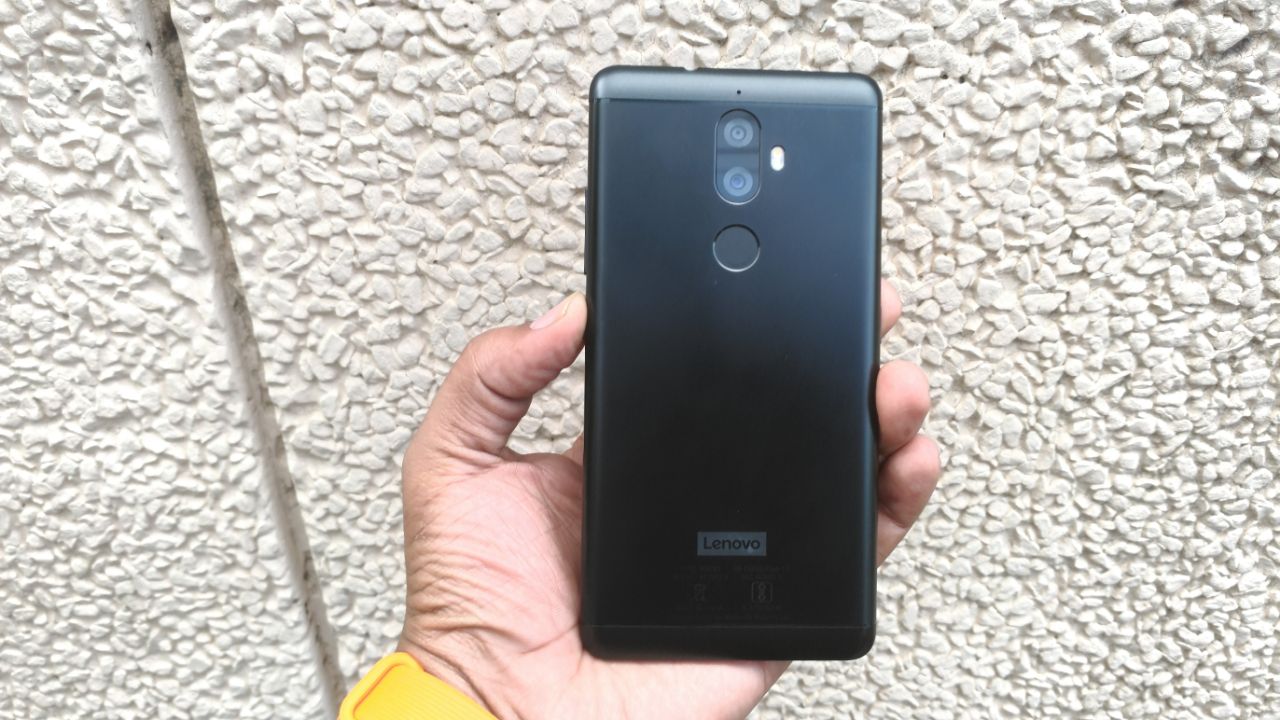 That said, the phone does is quite compact and comfortable to hold. We got the Venom Black colour for review, and it is also available in Pure Gold colour option as well. If you ask us then Venom Black looks from sturdy as compared to the Pure Gold.
Quickly briefing about some design aesthetics, the screen on the front has some minimal bezels, while the physical navigation controls are at the bottom of the screen and are not backlit in nature. This makes it a tad difficult to navigate under low lights. On the left, there is a dedicated music key through, which one play/pause a track by a long press, jump to next track with a double click and move to previous one with a triple click. The working of the music key is pretty decent and it is a pretty useful feature when you just want to switch the tracks without unlocking the device. The key is remappable and one can set different apps as well.
At the back lies the vertically-aligned dual-camera setup and just beneath it is a fingerprint sensor, which is quite fast to unlock the device. At the base, you will find speaker grille and micro USB port, while at the top, sits a headphone jack. Overall, if you ask us, the device is pretty compact and gives a premium look.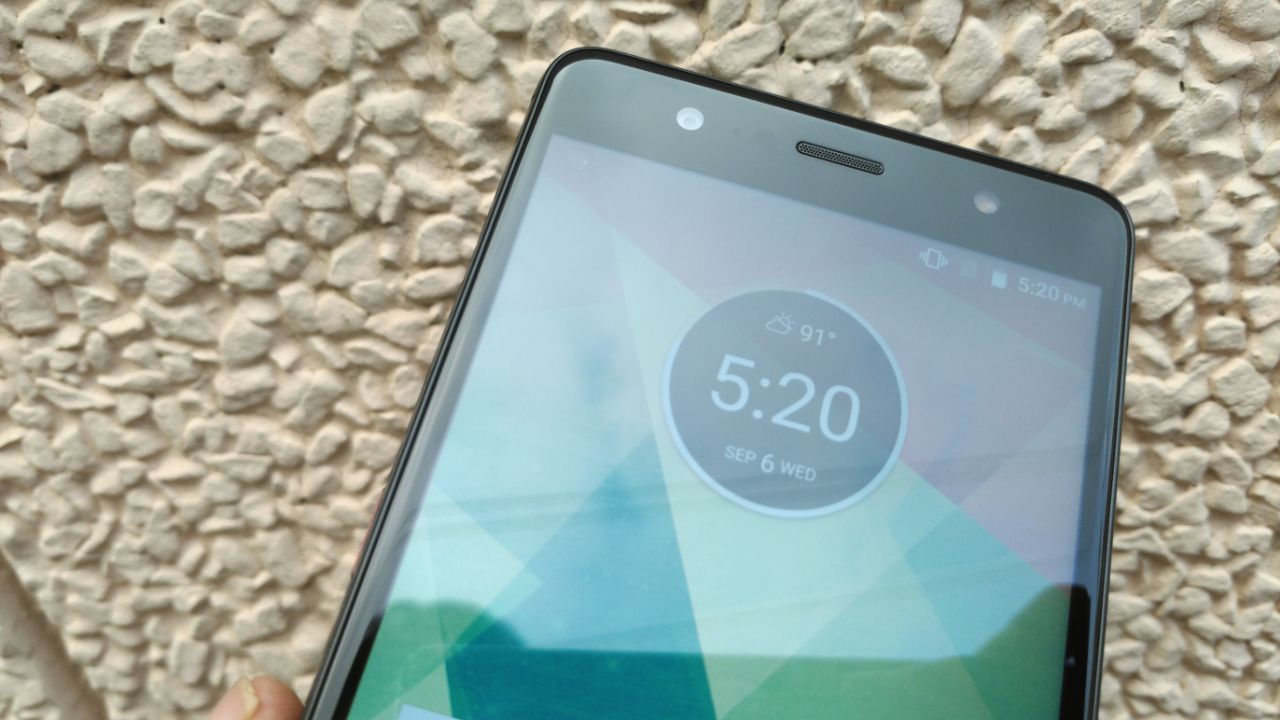 On the display front, the Lenovo K8 Plus features a 5.2-inch full HD display with a screen resolution of 1920 x 1080 pixels with 450nits brightness and 178-degree viewing angles. The display comes with Corning Gorilla Glass protection and oleophobic coating. The Corning Gorilla Glass protection failed completely as during our testing period, the phone accidentally fell from knee height and we got a long crack on the screen. Therefore, it is highly advisable that you use a tempered glass on this one.
Coming to the display, the phone delivers some bright colours and blacks are decent as well. It comes with some good viewing angles. Whether watching a movie or playing some games, we were satisfied with the performance of the display. However, we found one problem with the auto brightness of this device as it takes a noticeable amount of time to adjust to the ambient light, which is not a good thing.
A smooth performer, indeed!
The Lenovo K8 Plus is powered by an octa-core MediaTek Helio P20 clocked at 2.6GHz. The phone is backed by a 3GB of RAM and 32GB of internal storage, which can be further expanded up to 128GB via dedicated micro SD card slot. However, there is also a 4GB RAM variant, which is now available for Rs 11,999. We got the 4GB RAM variant for review. On the battery front, the smartphone is juiced up by a 4000mAh battery.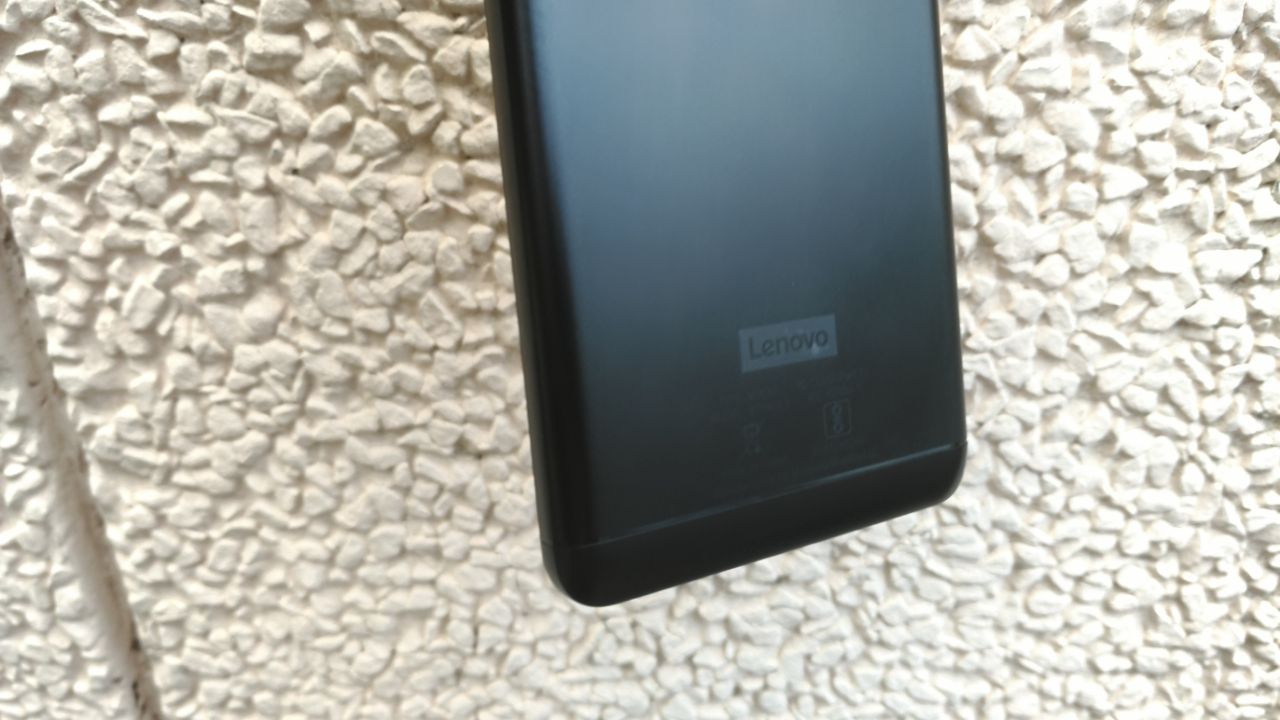 That said, the performance of the device is quite satisfactory in most of the departments. The 4GB RAM proved to be handy when it comes to multi-tasking and it handles most of the daily tasks like surfing, streaming, social media etc. quite effectively and without many instances of lag.
On the gaming front, the device does a good job as well. Whether be it casual games like Age of Ottoman, Stick Cricket or Flippy Knife, it handles it like a piece of cake. Coming to some graphic intense games like Warhammer 40,000: Freeblade, Asphalt 8: Airborne and more, we noticed minimal amount of lag and the overall gameplay was pretty smooth. Further, during our testing period, the device does get a bit warm during long gaming sessions but it was not at an alarming rate.
Coming to the battery performance, the device delivers some good battery backup. With a full charge, the phone can run up to a day and a half with regular usage. However, when you stretch it, it can easily give a full day battery backup, which is a good thing. The Lenovo K8 Plus comes bundled with a 10.4W charger which can charge the device completely within two hours or so.
Camera needs some improvements
Just like its elder sibling, the Lenovo K8 Plus comes equipped with a dual-camera setup. The device features a combination of 13-megapixel and 5-megapixel sensor. The primary sensor comes with Purecel Plus sensor, while 5-megapixel comes with Samsung depth sensor, which is used to give a bokeh effect. For the front, there is an 8-megapixel shooter with f/2.0 aperture, 84-degree wide angle lens, Beautify mode and front flash.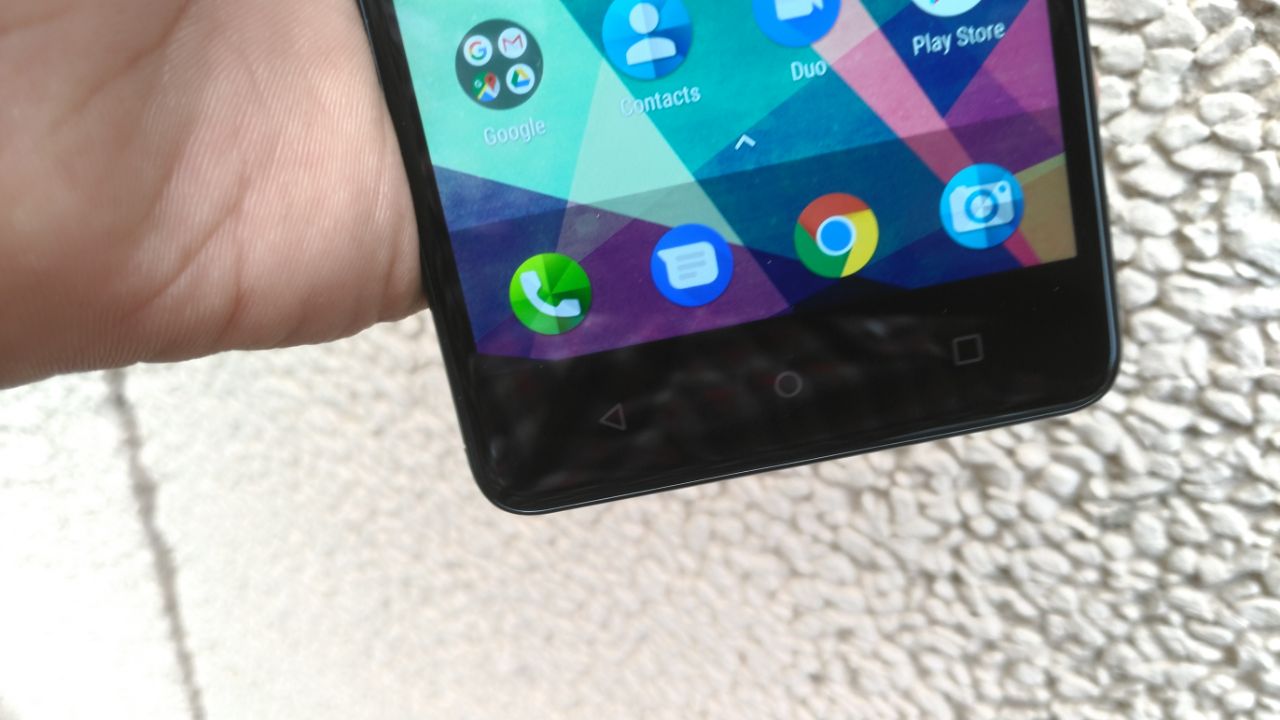 That said the performance of the camera came out to be a mixed bag one. Under good lighting condition, the device was able to capture some good photos with colours being close to the source, though in most cases it lacked some sharpness. The HDR mode does compensate that, but it is more of a hit-or-miss case. Coming to the low light performance, the phone does a decent job of capturing pictures, though noises and graininess are quite prominent, especially, when the area is not well lit. On the upside, the device takes some good macro shots both in indoor and outdoor conditions.
But when it comes to using the dual-camera setup, the phone fails to impress us. There is a depth mode through one can create a bokeh effect. The implementation is not that great. During our review period, we found out the phone has not properly outlined the object in the foreground, which spoils the whole feel of bokeh. Further, once it captures it correctly, you can use it to apply different filters afterward like select black and white and more. Coming to the selfie camera, the phone does a decent job, but mostly the pictures came out to be softly focused, which has a lot of room for improvement.
Stock Android in Moto's essence
Lenovo has already confirmed that all its smartphones starting Lenovo K8 Note will provide stock Android experience. And this one is no exception. The Lenovo K8 Plus runs on Android 7.1.1 Nougat, which gives a stock Android feel. However, if you are a Motorola users, then you will instantly relate it to this user interface as there is no difference between the two.
From app icons to File Manager app, it is Motorola from every angle. But this is again a good thing for Lenovo fans, as they almost bloatware free user interface, which gives a stock Android look and feel. Apart from pre-loaded Microsoft suite of apps and some basic Google apps, there isn't much of bloatware present in this one.
The overall performance of the user interface is quite refreshing and it better than company's Vibe UI. However, still we felt in many occasion some lags and there was a noticeable amount of time taken to open particular apps. But the overall performance of the device is quite satisfactory.