The first list of the brands that come in mind of consumers who are looking to buying a gaming laptop is Dell Alienware, MSI and Asus. These brands have definitely done some great job, but HP's Pavilion Gaming laptop series cannot be ignored.
HP Pavilion Gaming series of laptops are available between Rs70,000 to Rs 1,20,000. Today we are going to present you the review of HP Pavilion Gaming laptop ( 15-dk0052TX) which is priced at Rs 1,19,990.
The thing we liked:
Pavilion Gaming laptop series has looks to impress. The all-metal chassis wears a matte black paint and a violet theme on its logo to give it a look and feel of a gaming laptop. The fighter jet-inspired stealth paint scheme also looks terrific.
The angular shape of the laptop which welcomes you once the lid is opened feels like sports car design meant to take of aerodynamics. All in all, the design elements of the HP Pavilion Gaming laptop will not go unnoticed. It weighs 2.28KG and it is not a light laptop. Having said that, the way it is crafted and the quality of material used will not bother you too much.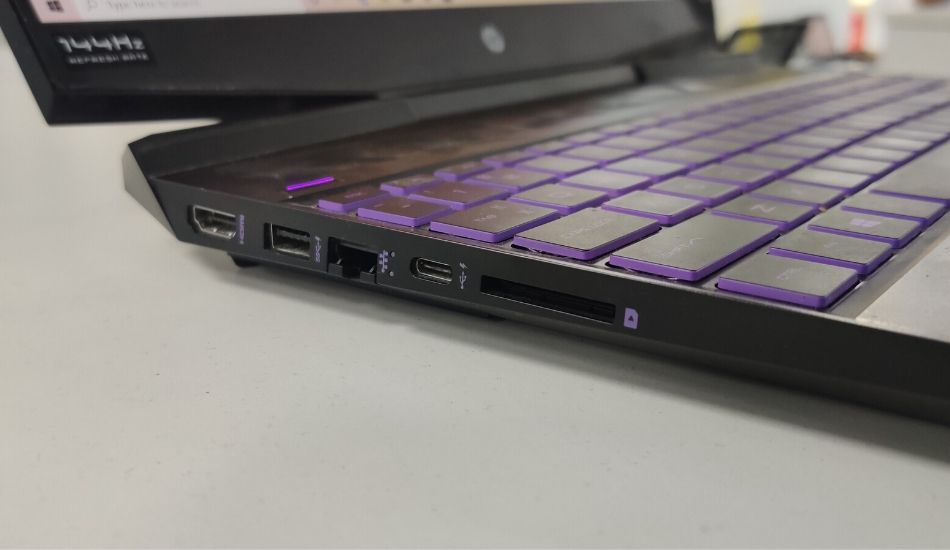 The keyboard also follows the design language seen the body of the laptop. It has a matte black paint scheme with the violet accents on the keyboard, which when backlit looks magnificent. I like it better than the red one which used by many other brands. Even the speaker grille on top of the keyboard sports a honeycomb design which looks better than the vanilla design seen on most of the laptops.
In HP Pavilion laptop one gets 15.6-inch full HD screen with negligible bezels. The laptop we reviewed had 144Hz IPS LCD panel. Playing games or watching movies on it was a pleasurable and smooth task.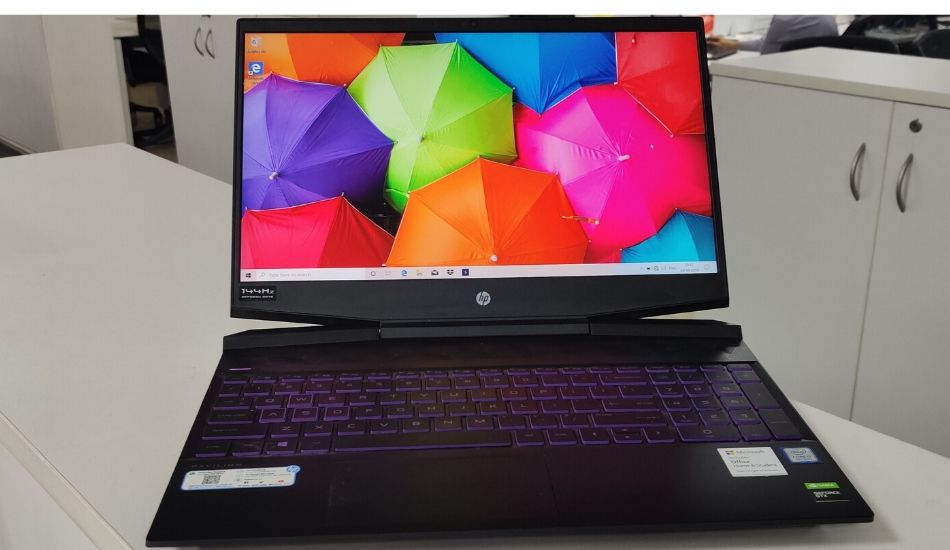 It comes loaded with 9th Gen Intel Core i7-9750H processor, 512GB PCIe NVMe SSD along with 1TB HDD at 7200RPM, 12GB RAM and Nvidia GTX 1660 Ti graphics card with 6GB VRAM. So after looking at the specs if we talk about the performance of HP Pavilion Laptop, we used the laptop for all the daily tasks, video editing and playing games. We were impressed with the lag-free experience and at the same time, heating issues even during prolonged usage were not alarming. Though one could feel the heat when using for extended gaming or video editing sessions. The laptop delivers top-notch performance at the task we threw at it.
We would not say Bang&Olufsen tuned speakers were the best we have seen on the laptops, but the overall experience was good. The speakers aren't very loud, but it will not hinder your movie-watching experience.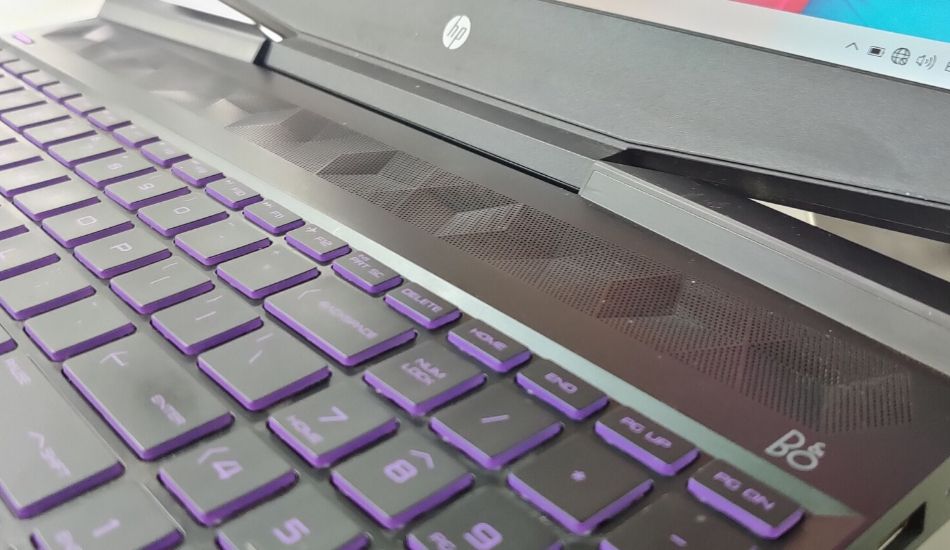 Things we didn't like
In most of the gaming laptop battery output have been just average. In HP Pavilion Series was no different. On average, we were getting around 4.5 hours of backup.