The Indian market has been flooded by Chinese players of late but these are not unknown brands like the ones that arrived in 2008. The recent entrants though are popular Chinese brands, but they are still lacking in terms of setting up a sales and distribution network in India. Gionee though is an exception in this regard. The company is aggressively ramping up its sales and distribution network in the country and also aggressively marketing its products.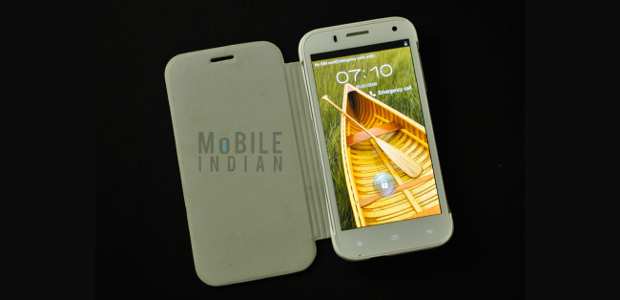 Gionee has entered the Indian market with a wide range of products starting from feature phones to quad core smartphones. GPad G2, which we review here, is one of the company's flagship products in India.
Design
Gionee GPad G2 has a nice design. Despite housing a large 5.3 inch display, it is easy to hold thanks to the slim bezel around the display. GPad G2 has chrome surrounds all around its sides; even the earpiece and camera have chrome threads.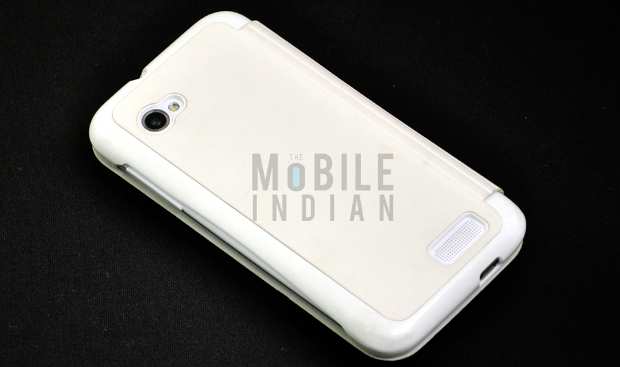 The front camera and proximity sensor lie side by side while there are three capacitive touch buttons at the bottom of the display. The USB port is at the bottom while the 3.5 mm jack is as usual at the top. There is a volume rocker on the right side and it is long and narrow, offering sufficient tactile feedback. The power button is on the left side.
Gionee also offers a flip cover, but unlike other phones this cover has to be fitted on top of the existing back panel, which adds significantly to the overall weight of the handset but at the same time provides additional protection from drops. Also, the cover increases its thickness from 9.9 mm to nearly 13 mm.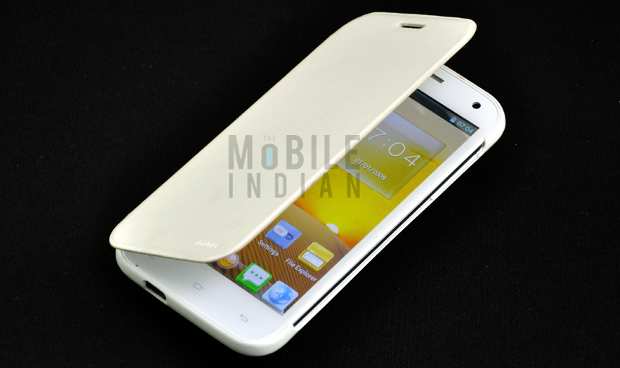 The flip cover also triggers the screen lock and when you open it, the display wakes up on its own. However, one irritating thing is that whenever the flip cover is closed the phone gets locked.
We expect Gionee to be able to fix this with a minor software update.
Display
Gionee GPad G2 has a 5.3 inch IPS display with qHD (540 x 960 pixel) resolution display which translates to 240 pixels per inch, which is decent.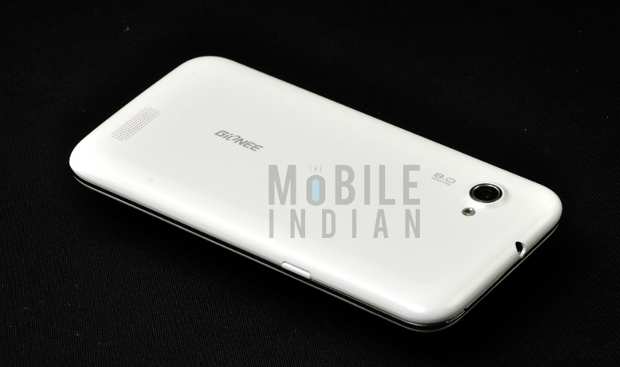 The display has very good colour output as well as contrast levels. The viewing angle is good and brightness too is on the high side. You do get some nasty reflections while looking from the sides, though high brightness manages to cut it to acceptable levels. Touch response is good too.
Performance
The phone has a Mediatek MTK6589 quad core chipset, which is being used by other entry level quad core devices. The chipset is powerful and provides decent performance.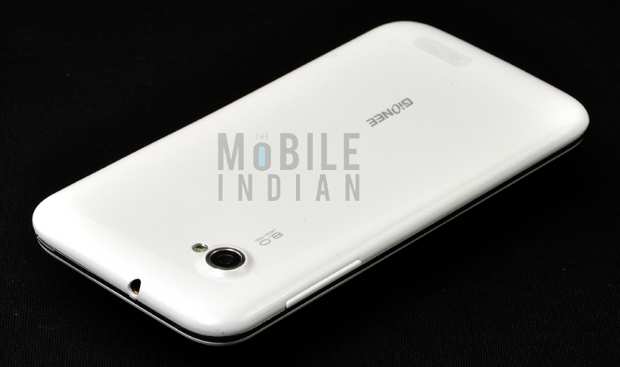 Gionee GPad G2 has 12978 on the Antutu benchmark, slightly higher than Micromax Canvas HD A116, which got 12630 despite having the same processor. The G2 phone handled games like Asphalt 6 very well without any signs of slowing down.
We used the phone for almost two weeks and have used it to play HD videos and graphics intensive games, apart from normal stuff like calling, browsing, and music. The phone did not create any undue interruptions, nor did it face the common heating problems.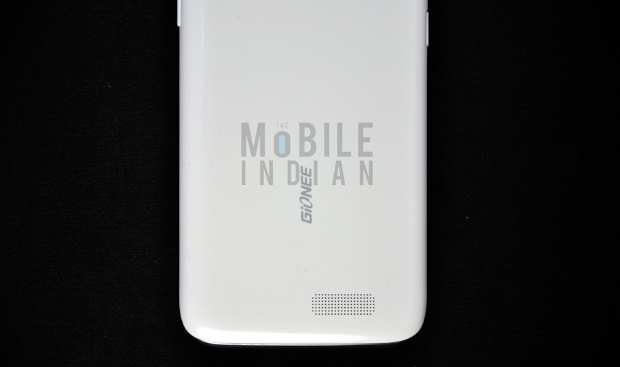 Gionee GPad G2's rear speakers, though, disappointed with low output. They were able to produce clear sound but in noisy places you will be hard pressed to hear the phone play. The earpiece provided is of decent quality though.
User interface and operating system
GPad G2 runs on Android 4.1 operating system and offers more or less the stock version. It has a few extra apps like Change, which enable single click change of themes and wallpapers. There is another application called 'One Touch,' which allows you to close all running apps and clear the caches in one go. There are many apps that come preinstalled with this phone, like the Gamezone app, which offers lots of games for free. You also get NQ mobile security app and Kingsoft Office app.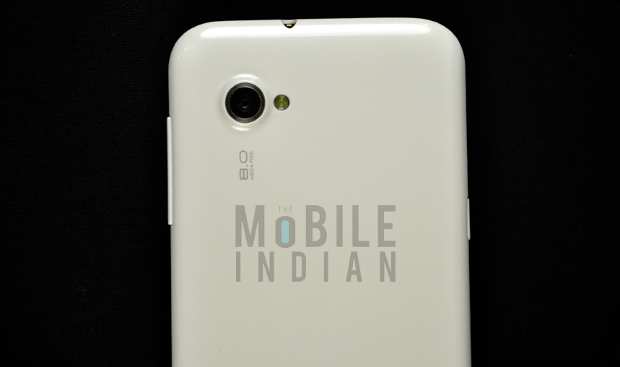 Camera
Gionee GPad G2 has an 8 megapixel camera at the back with single LED flash. The camera has all the regular high end features like face detection, touch focus etc. The resultant image however is not what we expect from an 8 megapixel camera. Especially contrast and details were lacking in the pictures. HDR (high dynamic ratio) mode, though, comes as a reprieve.
However, this is not only peculiar to the GPad G2; almost all handsets in its price range suffer from this camera problem.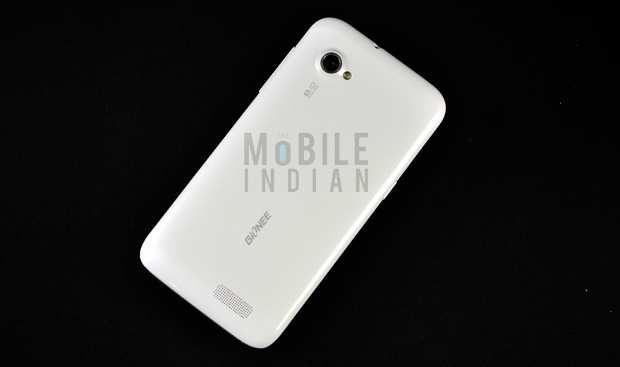 There is a 1.9 megapixel front camera, which is good for video chats. For self-portraits though the front camera is not great; while the resolution and clarity are fine there is a reddish tinge to the images.
Battery
Gionee GPad G2 comes with a 3000 mAh battery, which is very big even for a handset of this size and this clearly shows in its battery life, with the phone lasting for almost two days on a single charge with one hour of music playback, WiFi (switched on through the day), about an hour of calling and also 1-2 hours of playing games and 1-2 hours of web browsing.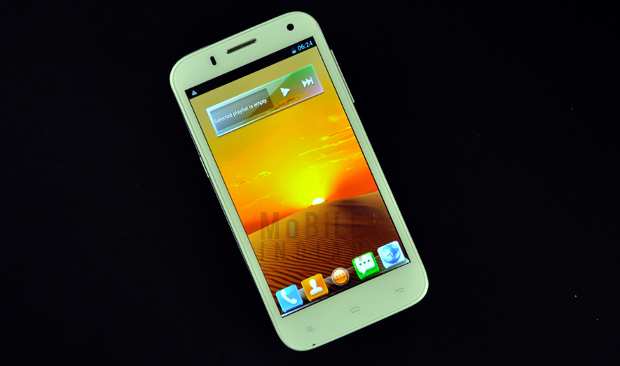 Verdict
The GPad G2 is priced at Rs 13,990 and offers a large display, which is good. Its performance is at par with its competitors' and it also offers very good battery back up. On top of that pricing is attractive.
However, the phone has a display lock problem, which we discussed in the display section, and the camera is not very great, but then there is nothing better in this segment anyway.
Gionee is working on establishing a wide sales and service network and has already managed to setup service centers in all major cities. However, it is still not comparable to Indian brands in terms of reach, and therefore in smaller towns you might have problems; and even in bigger cities the numbers of service centers are limited to a handful.