Bluetooth speakers with a serious kick and features to flaunt as well.
Advertisement
Pros
Great Sound
Up to 20 hours battery life
Max Connectivity options
Stereo pairing
Cons
NFC doesn't work with non Nokia devices
When it comes to audio accessories for mobile devices the times have certainly changed. Wires are definitely out and have been replaced by Bluetooth and wireless systems which work more efficiently and are clutter free. Earlier, the best audio speaker systems were from Sony Ericsson, which used to offer higher sound quality, but due to its proprietary ports and lots of wires it never became a first choice unless you were a Sony Ericsson aficionado. Well, we have come a long way from that. Today most audio accessories are powered with Bluetooth, which is much simpler. Bluetooth accessories today are being manufactured by most known accessory brands and even Bose sound systems could not stay out of it and ultimately designed something built around Bluetooth specifically for mobile devices.

We now have Nokia's Bluetooth invention, the Play 360 speaker, with for review. Play 360 marks the use of NFC (Near Field Communication) in portable speakers for the first time. Well, while the whole word debates on the proper use of NFC, Nokia fans should be happy that Nokia is utilising the technology in creating devices around it and is not just debating its potential. So let's get back to the Nokia Play 360 speakers that offer a choice of exciting colours as well as features. The best part is that if you get two of these you can connect them together and get a true stereo sound effect.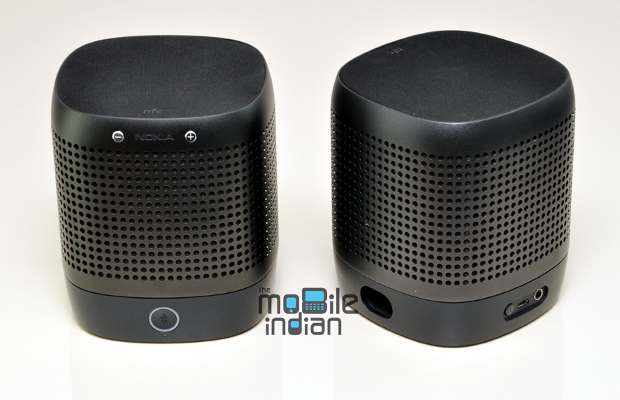 But let's find out how good it actually is.


Advertisement