When it comes to audio accessories for mobile devices the times have certainly changed. Wires are definitely out and have been replaced by Bluetooth and wireless systems which work more efficiently and are clutter free. Earlier, the best audio speaker systems were from Sony Ericsson, which used to offer higher sound quality, but due to its proprietary ports and lots of wires it never became a first choice unless you were a Sony Ericsson aficionado. Well, we have come a long way from that. Today most audio accessories are powered with Bluetooth, which is much simpler. Bluetooth accessories today are being manufactured by most known accessory brands and even Bose sound systems could not stay out of it and ultimately designed something built around Bluetooth specifically for mobile devices.
We now have Nokia's Bluetooth invention, the Play 360 speaker, with for review. Play 360 marks the use of NFC (Near Field Communication) in portable speakers for the first time. Well, while the whole word debates on the proper use of NFC, Nokia fans should be happy that Nokia is utilising the technology in creating devices around it and is not just debating its potential. So let's get back to the Nokia Play 360 speakers that offer a choice of exciting colours as well as features. The best part is that if you get two of these you can connect them together and get a true stereo sound effect.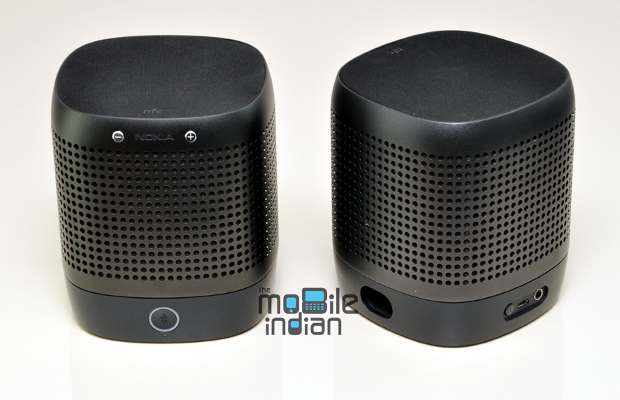 But let's find out how good it actually is.
###PAGE###
The design
Nokia is known for its simple yet appealing designs, which till now have been the biggest selling point for its devices. Same is the case with the new Nokia Play 360 speaker as well. The speaker is simple and yet it has so many minute and unique details. Nokia has tried to keep the size of the speaker just right, making it good for portability while not making something that will be lost inside the bag. Almost double the size of a regular coffee mug the Play 360 with its aluminum grill feels solid while being lightweight.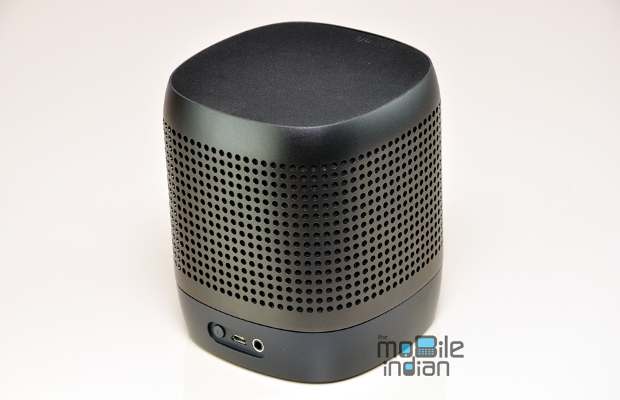 The design of the speaker is what gives it the name '360'. Play 360 has a top mounted speaker firing towards the roof to make the sound omni-directional. The base of the speaker has been constructed of sturdy impact resistant plastic, which has been treated with a special rubber coating that makes the speaker stay put in its place.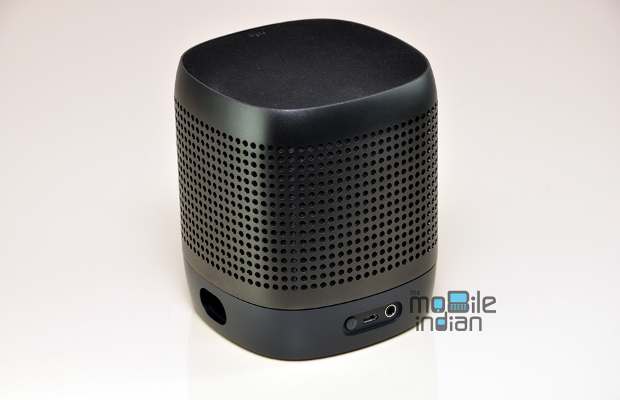 The front features the volume control keys on the top and the pairing key at the bottom. The pairing key is encircled with the power/connection indicator that glows blue while the device is connected. Just beneath it is the charging indicator that lights up while charging and turns off when charging completes.
The back houses the charging port, power key and a 3.5 mm key used for connectivity with non Bluetooth supporting devices using wires. The base houses the battery and the cover has been fastened using a screw which makes sense since you won't be changing the battery often.
###PAGE###
The philosophy
As we mentioned earlier the Play 360 features a horizontally mounted speaker that creates an omni-directional sound. The beauty of a horizontally placed speaker is that the sound that resonates from beneath the speaker creates a 360 degree sound filling the area with sound rather than pointing it in any given direction.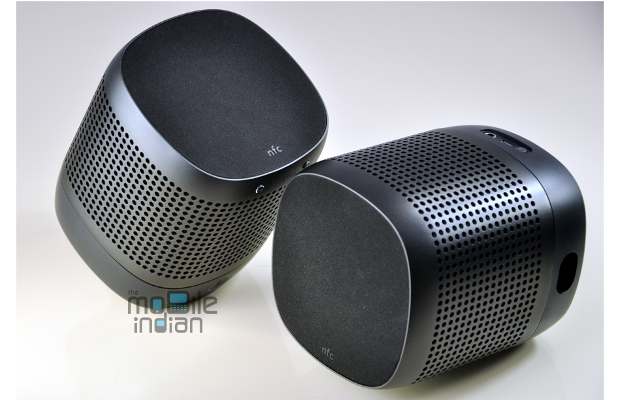 The cabinet or casing of the speaker encloses a resonance chamber that helps in amplifying and improving overall sound quality. Play 360 utilises a 2.5 inch full range driver/speaker that reproduces every sound frequency with full conviction and the resonance chamber does full justice to sounds by enhancing bass and mid frequencies for a fuller sound, so much that a tiny 2.1 Watt of RMS power sounds pretty loud and sometimes overpowering in small rooms.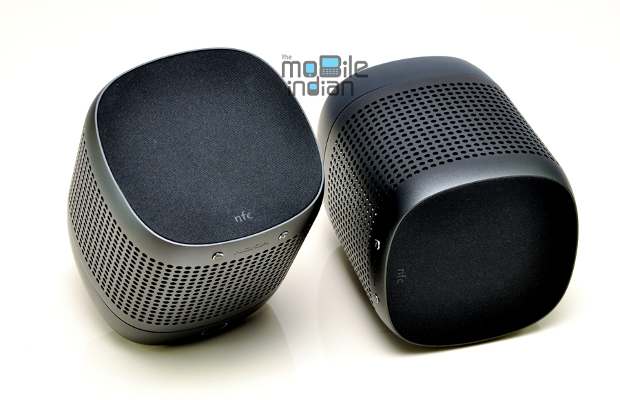 Play 360 allows two speakers to be paired together for a true stereo performance. Otherwise the audio processor inside Play 360 automatically recognises the number of speakers and merges the right and left channels for output.
###PAGE###
Connectivity
Nokia Play 360 in terms of connectivity is just like any other Bluetooth speaker, but with the added advantage of NFC, which makes it a pleasure while utilising NFC enabled Nokia handsets like the Nokia 603, 700, PureView, Lumia and many others. Sadly the NFC algorithm of these speakers is not capable of reading NFC tags from other devices like BlackBerrys or Sony Xperias.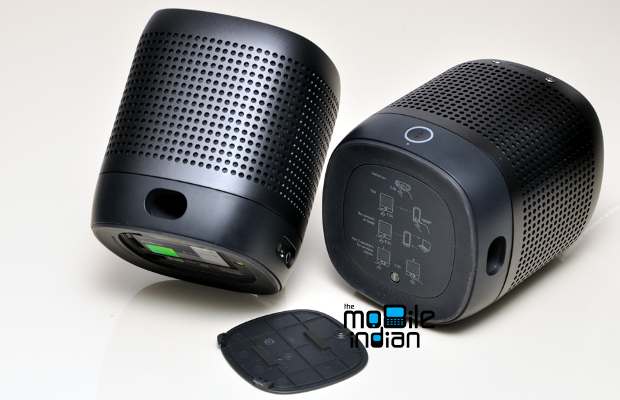 Play 360 uses Bluetooth version 2.1 for connectivity between devices. Along with that it is capable of connecting to another Nokia Play 360 speaker for true stereo sound as well. Otherwise, users can also choose to connect it utilising the 3.5 mm cable and it sounds as good as it sounds on Bluetooth. With the use of the Bluetooth media remote profile Play 360 makes sure that it mutes as soon as the mobile receives a call, and continues the music once the call disconnects.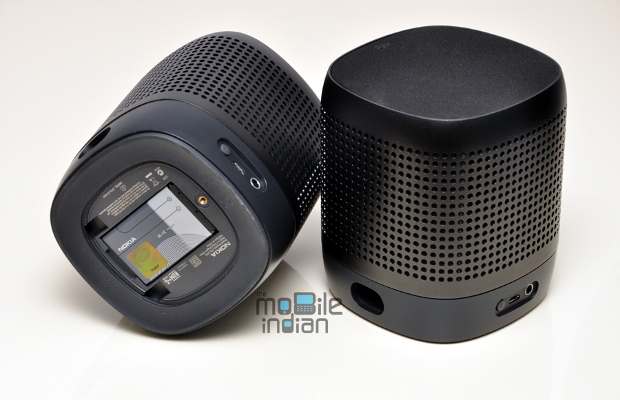 Keeping the power key pressed for two seconds turns the speaker on and following that you need to keep the front key pressed for two-three seconds to enable the pairing mode for devices without NFC capabilities and non Nokia devices too. For Nokia devices with NFC a simple tap on the top is enough to connect and get going. Utilising the Nokia PureView smartphone the speakers took exactly five seconds to connect using NFC while manually pairing them took fifteen seconds.
To pair two Nokia 360 speakers all you need to do is keep the power keys pressed on both the speakers for around 4-5 seconds while powering up and they will automatically search each other and assign the left/master and right/slave channels among themselves. The master or left channel is the one that will connect to devices after the pairing is complete and the right one will just beep if you try to connect or pair it.
###PAGE###
Sound quality and battery
Nokia Play 360 left us impressed with the quality and the volume it is capable of. The volume is high and quality stays intact even at high volume. The speaker does justice to highs and lows/bass while not killing out the mids/vocals. Be it rock, classical or instrumentals audio is very vibrant and clean with the bass not getting muddy or muffled. Although if you tweak the equaliser for a high bass output the bass gets affected a little but at high volume levels only.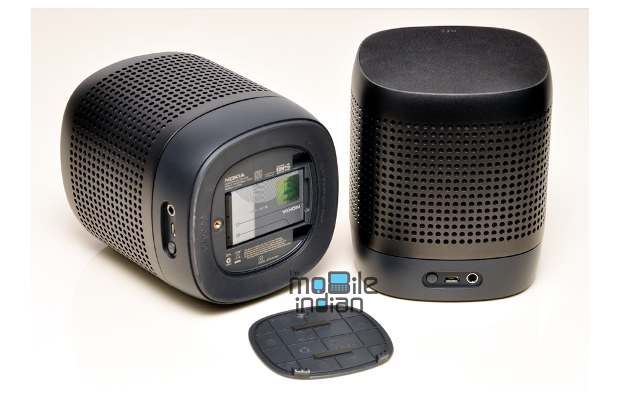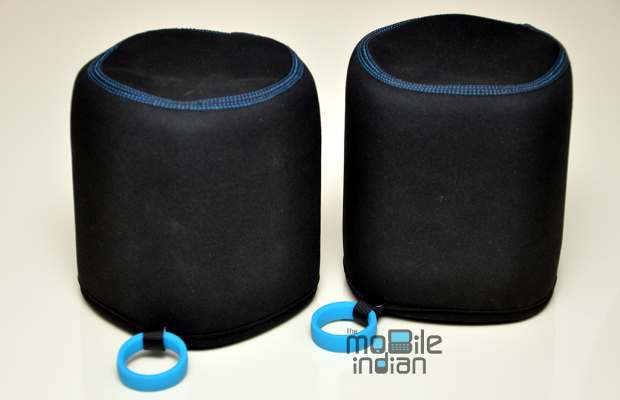 Nokia Play 360 has a BL5C standard battery that as per the company gives the speakers 21 hours worth of playback time when played at 60 per cent volume. Well, not exactly 21 hours but we did manage to run the speakers for around 17-18 hours continuously between charges at 50-60 per cent volume level. The charge up time varies between 2-3 hours using the supplied charger or 3-5 hours using any other smartphone charger.
###PAGE###
Conclusion
Priced at Rs 9,350 the Nokia Play 360 is a great sounding Bluetooth speaker that has enough features to put competition to shame. But certainly the NFC capability is just limited to Nokia and that part hurts us the most. An application to connect the speaker to other NFC enabled devices would certainly be useful. At the price we would not say that the speaker is an absolute steal but it's certainly damn good.
In a nutshell the Nokia 360 gives clean and powerful sound with ample bass and vibrancy that anyone seeks from a good quality speaker and Nokia Play 360 is certainly one great example. If you listen to decent volume levels you are in for a treat as it will last longer than your average battery powered speaker, much longer. And if you or any of your friends happens to have another Play 360 then just pair them together and don't forget to party all night long.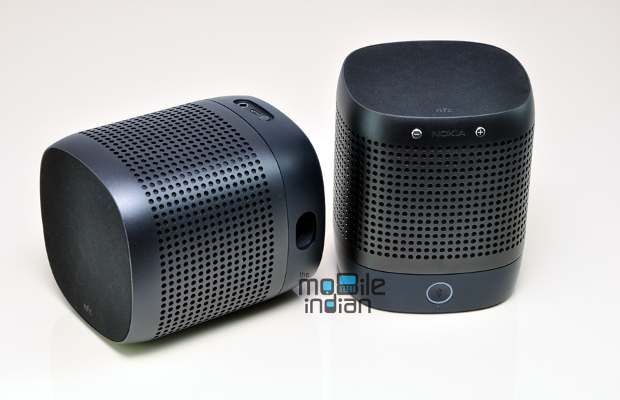 We certainly enjoyed the whole time the Nokia Play 360 was with us and we are saving for the Play 360, and this time we would love to get one in blue just to jazz things up a bit.