Celkon is not a very well known brand in North India but down South it has managed to penetrate the market, and it has now begun expanding to the north as well. Celkon Signature HD A119 is the first handset from Celkon that we are reviewing and on the face of it the device looks powerful.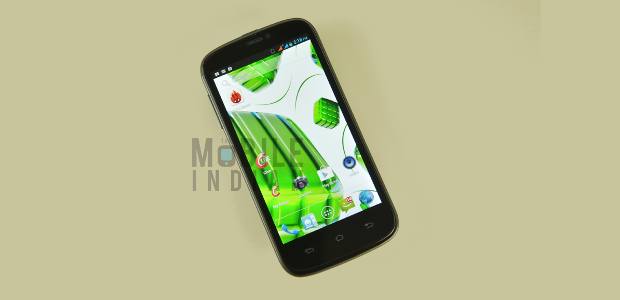 The 5 inch phone comes with an HD display and 12 megapixel camera at the back and is based on Android 4.1, but unlike its competition with a similar sounding name, Micromax Canvas HD A116 gets only a 1 GHz dual core processor (Canvas HD gets a 1.2 GHz quad core processor). But in the rest of the specifications it actually matches or betters the Canvas HD A116. But how is it in the real world? Here is what we think of it after using it extensively.
Design
The phone is a damn good looking piece of electronics. The front portion is glass covered and surrounded by a glossy black frame followed by a grey aluminum finish surrounding and then a metal finish back, though made of very thin but durable looking plastic.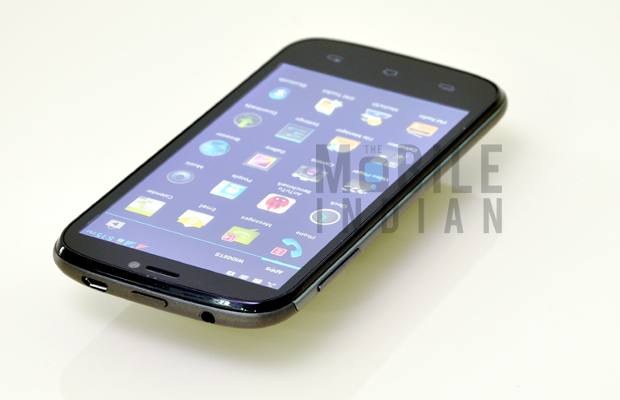 The 12 megapixel camera unit protrudes from the back, but the glass is sunk slightly into the housing, protecting it from scratches. The camera unit is protected by a metal surrounding. It only has a regular port and the placement is usual but neat. Both a 3.5 mm jack and a USB port are on top. Removing the back cover reveals the two SIM slots placed side by side and a micro SD card slot all accessible without removing the battery. The power/lock button is on top and volume rocker is on the left.
The phone has a very narrow bezel around the display, which has kept the overall dimension of the phone very handy with a width of 74.5 mm and length of 148 mm. It's also very slim with a thickness of 9.3 mm.
Display
Celkon Signature HD A116 has a 5 inch IPS panel display with 1280 x 720 pixel resolution, which is what Micromax Canvas HD A116 offers. It is in itself a great looking display. There is no pixelation and the viewing angle is great too.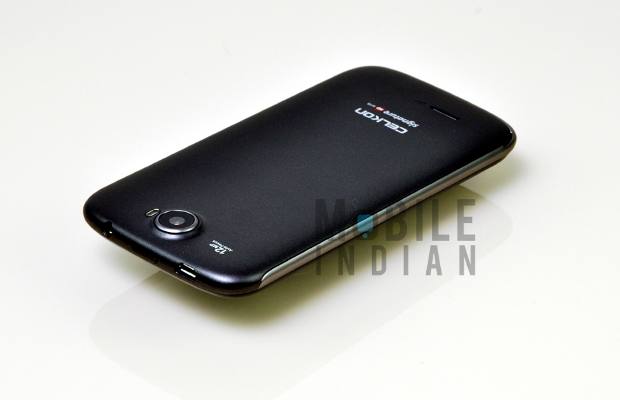 In terms of touch it's quite sensitive. However, at times the narrow bezel along the display means that you can inadvertently touch the screen while merely holding the device. This gets irritating especially while watching videos or images, but that, we think, is a small price to pay for a large screen device that is actually not so big thanks to less dead space (bezel) around the display. You can easily get used to and will adjust your grip on the phone so as not to foul the touchscreen.
Camera
Celkon has put a 12 megapixel camera at the back and a 3 megapixel unit in front. Fortunately, unlike other Indian brands with tall claims of 8 megapixel delivering nothing better than 3-4 megapixel performance, this 12 megapixel autofocus camera does perform quite well. We even clicked pictures of documents and the text was crisp and clear. The colour and sharpness of images is really well recreated with just the right amount of saturation. There are no overly bright and colorful images, which many cameras do to make the image look better.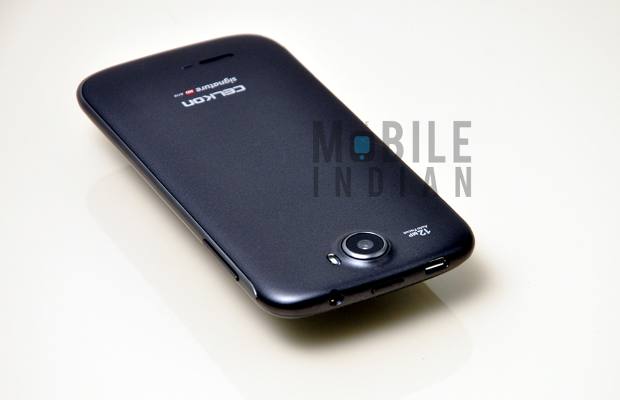 However, in low light conditions there are certainly many artifacts visible, though dual LED flash does help matters.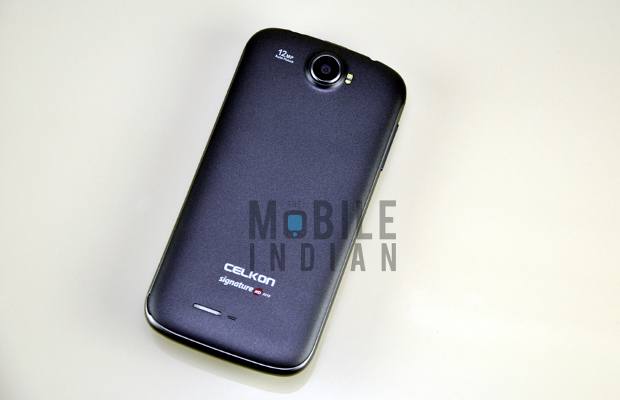 The front camera is also good for taking self portraits and is more than enough for video chats. However, there is a slight reddish tinge to the images that makes the blue look purple and wheatish skin look pinkish but it's not very jarring.
Performance
Though the Celkon Signature HD A119 gets only a 1 GHz dual core processor, it is coupled with a healthy 1 GB of RAM and 4 GB of ROM (1.45 GB available for users). With a 1 GHz dual core processor we were not expecting a powerhouse of performance, and it is indeed not one either.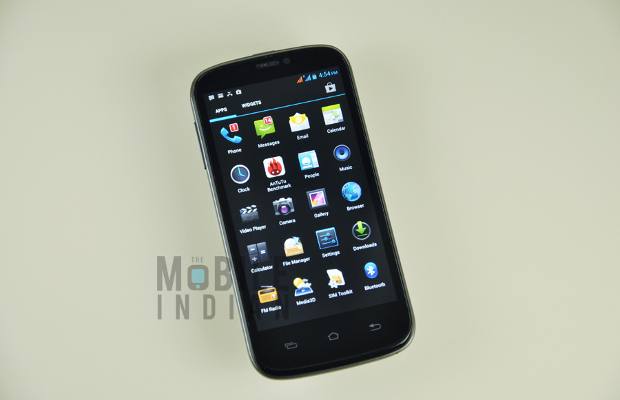 However, thanks to Android 4.1 Jelly Bean operating system, which is optimised for performance by Google through Project Butter, the phone performs smoothly. It does not offer really fast frame rates in games but it plays them without freezing.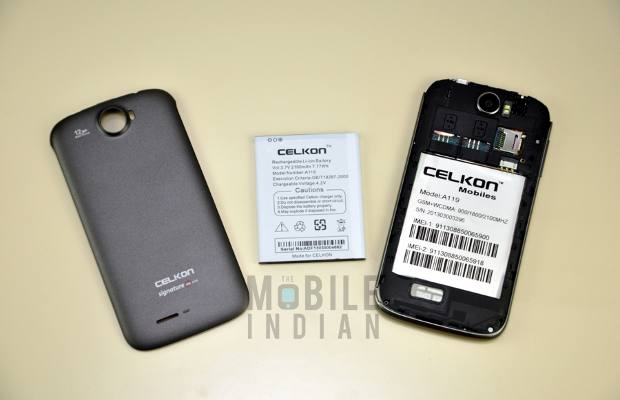 On the Antutu benchmark this phone gets a score of 5629, which is not very high. For a processor like this it is ok, but it doesn't come close to Micromax Canvas HD A116's 12630. It is above average in terms of dual core processor phones.
Battery
The phone gets a 2100 mAh battery, which offers almost two days of backup with low to medium usage, which is better than average for an Android handset in this range.
OS and user interface
Android 4.1 Jelly Bean operating system in this phone is more or less stock and there is very little that Celkon has tweaked, which is not too bad since stock Android 4.1 is really a well laid out operating system. Most of Celkon's contribution is limited to adding a few pre loaded apps like Newshunt (news aggregation app), My Mango TV app etc.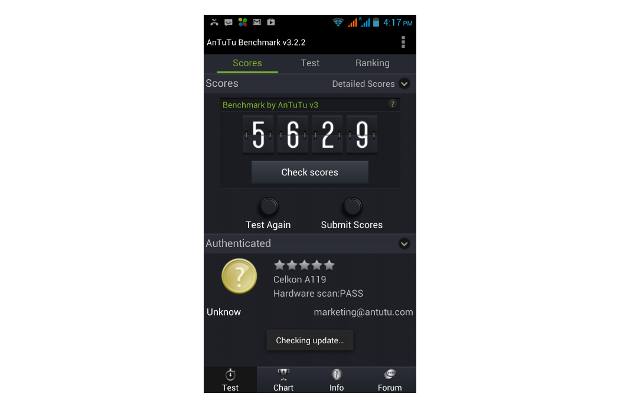 There is also a MyCelkon app, which offers links to certain apps like Opera Mini browser, YuppTV and F-Secure launcher, though these are in any case free applications on Google Play, so they are not of much importance.
Verdict
Celkon Signature HD A119 is priced at Rs 13,500. As such it is priced about Rs 2,000 above other 5 inch dual core processor phones, and in fact is even costlier than Karbonn Titanium S5, which has a quad core processor. However, given that it has a great display, it is well designed with a nice quality feel to it and also gets one of the best cameras in this range. It is well worth the price. The performance of the phone is also good enough for most applications.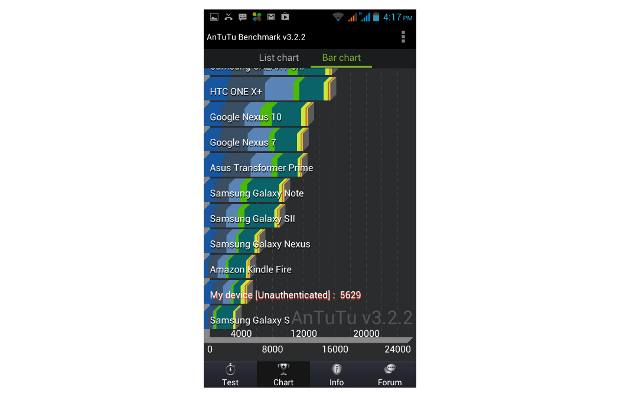 Celkon is already a known brand at least in South India and according to some reports it is number five in terms of sales volumes across India, and therefore brand image will not be a problem for this phone. One thing that works in favour of Celkon and for which the company is in no way responsible is the increased price of Micromax Canvas HD A116, which is one of the toughest competitors for this phone, but it is at least Rs 2,000 costlier.