Display brightness is one thing that is directly related to how much battery life your Android smartphone will give you. Ambient light sensors, which are commonly used in devices, very quickly sense the ambient light and adjust the display's brightness accordingly. Very often the display brightness supported by the device's software is either too much or too low for users to live with, but at the same time users have no choice other than to manually control the brightness and turn off the ambient sensor.
Working on this, Vito Cassisi built a viable solution to such problems and more. But like all good applications this one too comes at a price for full features. There is a limited feature free application as well.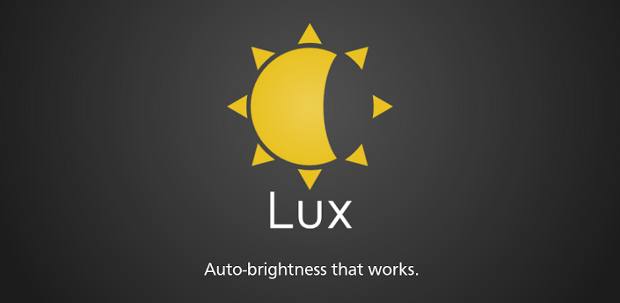 The application allows users to gain control over the brightness of the devices in both manual and automatic modes that allow users to create custom brightness modes for the application to work in.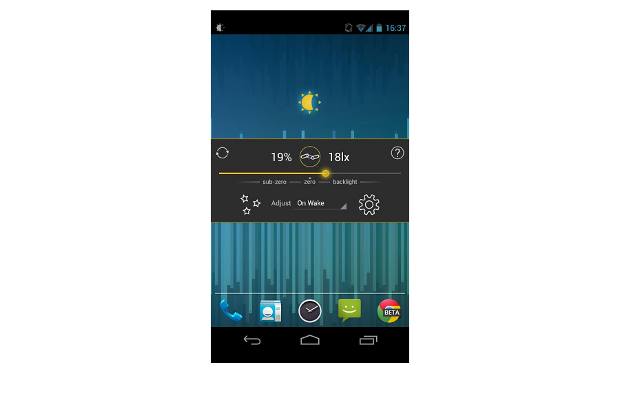 First off the application has a small installer that does not consume much memory on the device so users who have budget or low end devices can install this application without affecting the performance much. The application has a fully automatic as well as a custom mode with which the application controls the brightness levels on the device.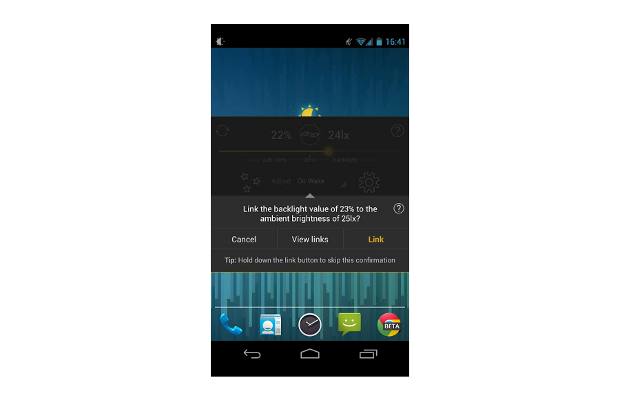 While even in automatic mode users have the option to set various parameters under which the device operates and offers control over display brightness.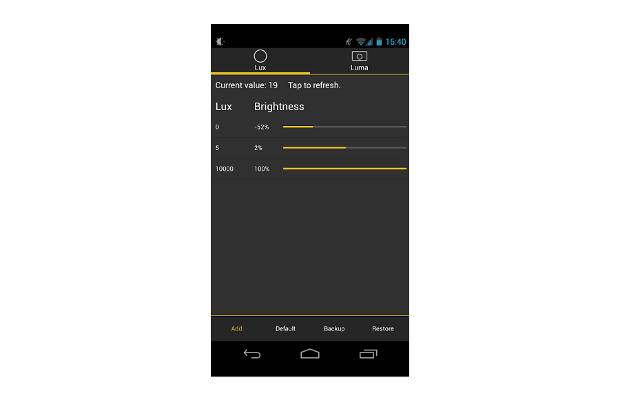 The application can read brightness levels from the brightness sensor as well as the front camera on the devices just to get a first idea of the level of luminosity. This estimation can be used to manually set different brightness levels within the application for automatic control. For instance, users can set up the application to dim the brightness as and when they enter a dimly lit room and at the same time use the night mode to save battery power and make the device even more comfortable to use in the dark.


The application is every bit tweak-able and is great for advanced and really intensive users.
It comes with a simple widget that always stays on the drop down screen from where users can quickly edit the settings if they want to. Also, at the same time the application's settings are very easy to use so not much work around time is required for understanding the application.
Finally this app helps to control the device the way a user would want to and in addition it helps to save on battery life as well. With so many goods the application also comes with a bad part and that is its high price. It costs Rs 160, which is a bit too high for a single utility, but brings savings in battery consumption and its use results in a lot of comfort to the eyes.