Justdial a well known and popular local search service in India recently launched its mobile app. We review the app to find out how well it performs.
The app is pretty straight forward – it lets you search for services like ATMs, petrol pumps, doctors, plumbers and carpenters. You can also search for movies, restaurants, and hotels or any other service you can think of or need.
Its best part is that the information is categorised according to the area you choose and price. The app uses GPS and cell site info to identify users' location. One can simply search for anything through the search box provided. You can choose the location or the app will automatically choose your location as default option hence result will be shown accordingly. For example, if you are in Noida, the app will show business/establishments in Noida itself if you won't choose the location.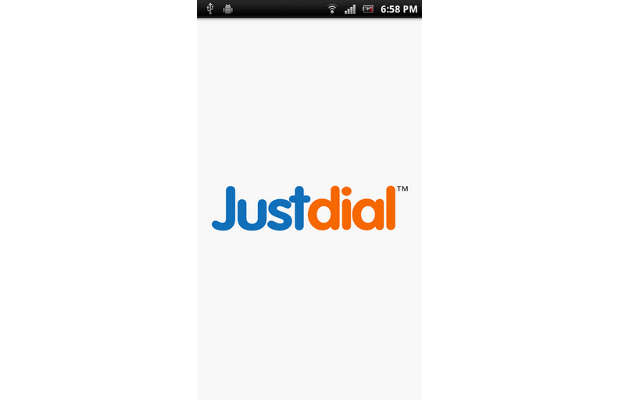 ###PAGE###
Justdial, which is number one in local search service business, has a huge data base of business with information like contact info, location and map. You can also send SMSes to the service provider (the shop or professional).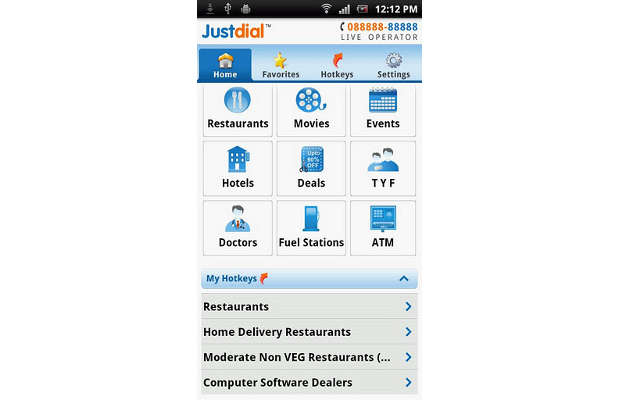 The search can be very specific like veg restaurant, budget hotel etc. Notably, the app offers several such search phrases as hot search and offers predictive search.
###PAGE###
Justdial has also provided a deals tab in the app, which is not working as of yet, however when launched it will show the deals available around you, with claimed deals of 90% off.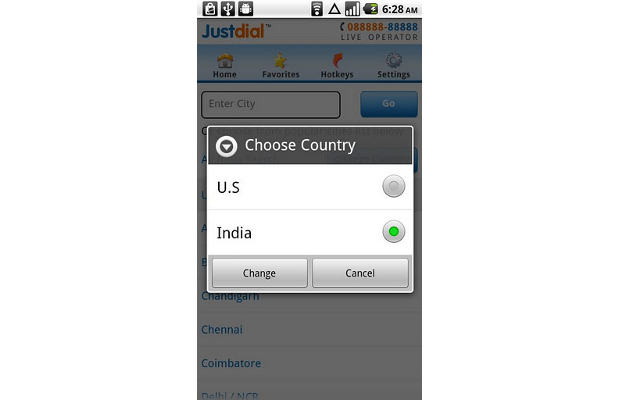 Another section that is in the offing is the TYF or Tag Your Friend, which allows people to rate and review a service, so that people using the same service after them can know about their experience.
###PAGE###
The app also gives temperature and humidity information of the area you are in, not a necessary detail but is a good thing to have. While you can also call Justdial for information about anything on their number 08888888888, the app is a better way of searching without the need to wait for the operator to pick up the phone.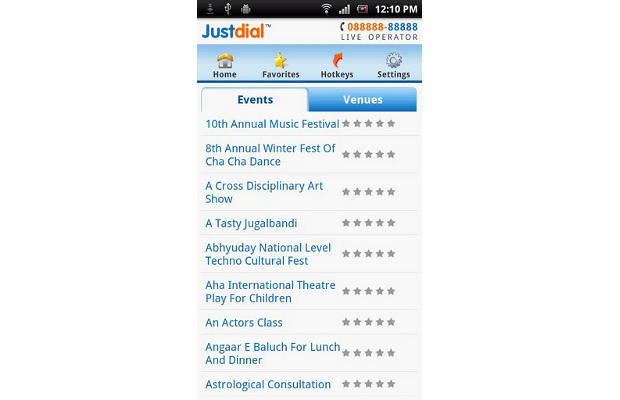 Justdial database comprises of approximately 6.0 million business listings across various cities and towns in India as of June 30, 2011. Therefore the chances of finding the right business you are looking for is huge.
###PAGE###
Our experience of the service has been really great with us finding useful info every time we searched for. ATM section is the only one which disappointed with just one result showing up that too 15 kms away.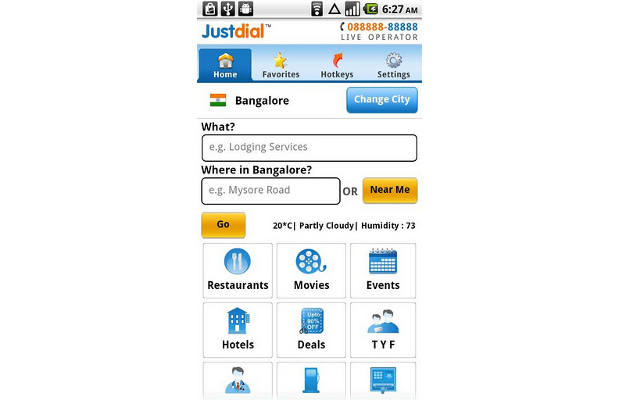 ###PAGE###
###LONGSUBSTART### Verdict
The app is a must have for any city dweller in India as almost all the big cities of the country are covered. The app is easy to use, with clear instructions and very detailed information and ratings for services. Being free, it is simply great with no ads to unnecessarily consume data. Another good part is that now the service is available in the USA as well, so in case you are a traveler you will love it more.