Frogs have always fascinated the mankind for their jumping capabilities. I am sure most people like me have spent hours, when they were kid, watching frogs and toads jumping from one place to another.
The game, Frog Race, is thus a wonderful concept for me. The game is still in its beta stage and is available for free in the Android Market.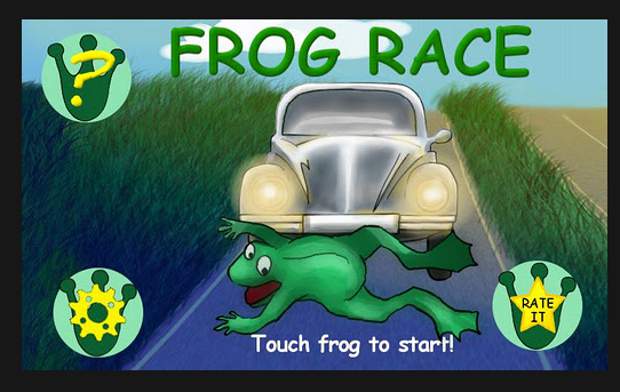 Frog Race has a very simple yet engaging game play where you have to control the frog while crossing roads full of moving vehicles without letting the frog get crushed beneath the moving cars and busses.
###PAGE###
There are school busses, cars and mini vans running on those roads. Some of the vehicles are moving really fast while others are quite slow. As you start, you would find narrow roads with slow moving vehicles that you can cross easily. But as you progress, the game gets tricky – you would find some wide roads with many lanes where the vehicles go past you really quickly.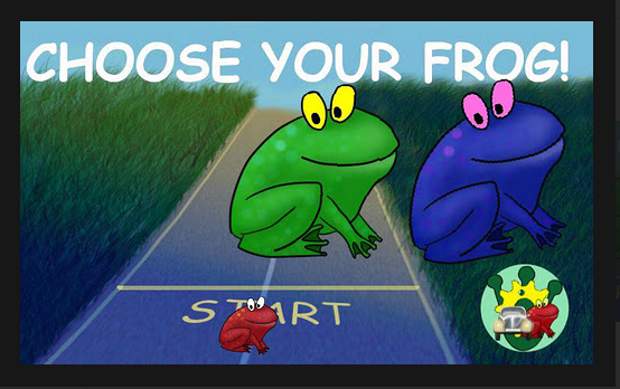 Since, the roads have many lanes, you have to be patient and strategies your moves to get your frog cross that. Though the Frog Race game is quite simple it requires strategy, clever handling and timing.
###PAGE###
The Frog Race game has single player and multiplayer options as well. In the single player, there are no finite goals or milestones to achieve; you just have to keep going by crossing narrowest to widest roads.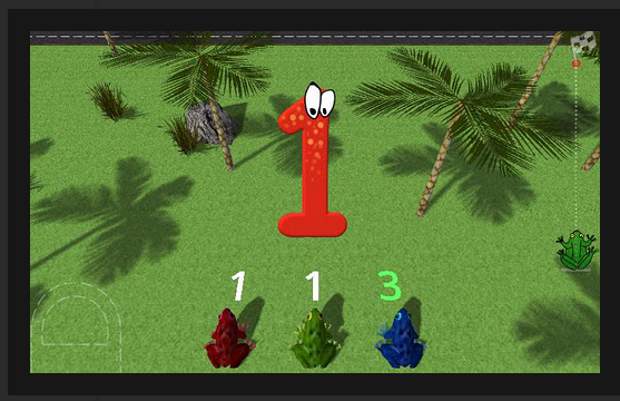 In the double player option, you can choose your frog and put it against two CPU frogs. You have to cross the roads and reach the milestone (which is shown on the right hand side) before others. Else you have to safely cross the road before the two, if the other two gets killed before the milestone, you will win.
###PAGE###
In the multiplayer option, you can also compete with your friends as well. For that, however, you need to have a multi-touch device supporting handset and it must have a decent display, else it would not be that comfortable to play this game. A drawback of the game is that it comes only in one graphic mode.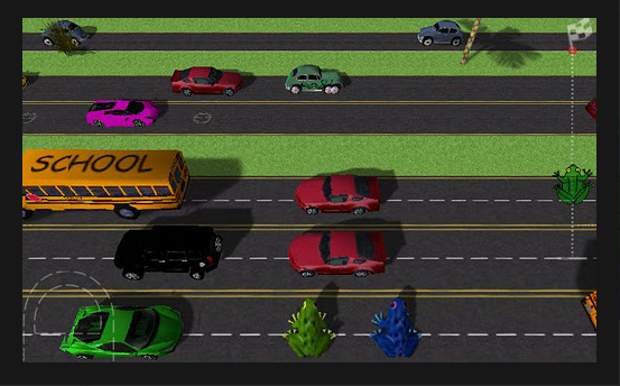 Graphics is good but could have been made better especially in the multiplayer option. Same can be said about sound as well. Though the music during the gameplay is okay, but it adds to the monotonous nature of the game after some time. Had the developers have added vehicles' sound plus option to choose different music and different modes, the game would have been really interesting.
Overall, Frog Race is a very engaging and entertaining game. On top of that, it is free. So enjoy racing with frogs.