With the increase in eve teasing in the nation's capital region many girls have started to feel unsafe. Today, as sad as it might sound, youngsters, especially females, have started leaving their offices in broad daylight and are avoiding public transport to be as safe as they can be, which is a good thing as precaution is always better than cure. But the fact is that this will continue for some days and sooner or later you could be faced with a situation in which you have to travel a long distance at an odd hour and perhaps even by public transport. At such a time, a safety app might not only be wise to have easy access to, it might also give you a lot of much needed confidence. The B Safe application is for smartphones, including Android, BlackBerry and iOS. It is an advanced SOS application that provides timely and accurate information to the registered numbers chosen by the user so that help can arrive quickly and surely.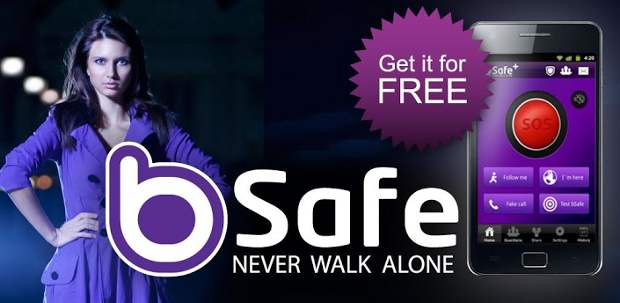 To begin with the app is very simple and easy to use with a big SOS button in the center, followed by four other functions, which we will come to later on. To begin the setup the application requires the name and number of the person who is to be contacted in times of emergency. Users can add multiple people as guardians. These are people who will receive notifications or SMSes in case of an emergency. The application has two modes of contact-one is SMS and the other is voice. While SMS is free for all in the free version, voice is limited to just one person. More people can be added with a yearly or monthly subscription.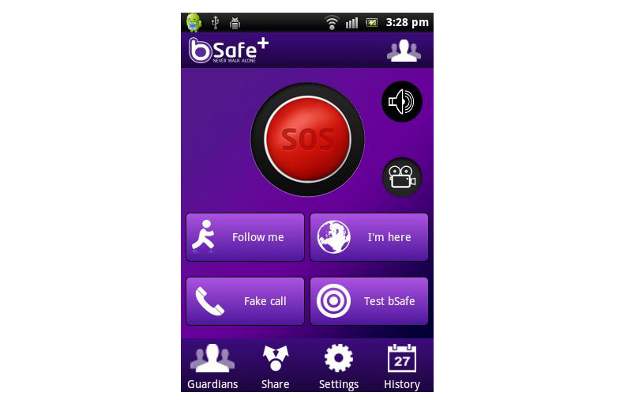 Once the numbers are added the application is almost independent. All it requires is the user's action to trigger an alert and it shoots messages as fast as the device can manage. Once the SOS button is hit the guardians get a message that the user is in an emergency, followed by another message, which has the exact or approximate GPS location of the cellphone. The location might not be precise if the phone is inside a building or underground where GPS is not available. Multiple messages are received because the app sends a long message beyond the 160 character limitation so messages have to be split up. The good thing is it relies on SMS and not GPRS data, which might delay help.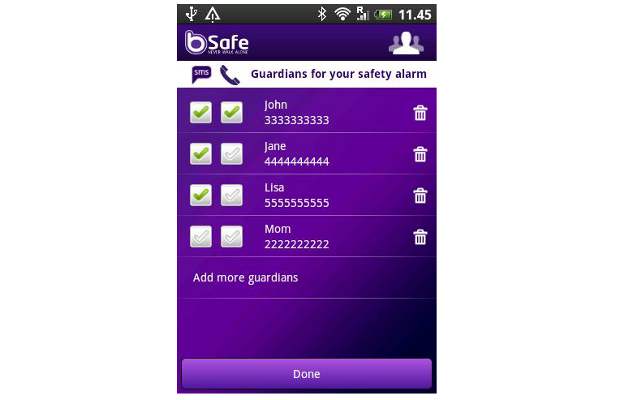 If you are unsure of where you are headed you can hit the follow me button that outlines the path you are taking, pin pointing the way back so that you don't get lost in transit-a very useful feature when going to areas where you have never been.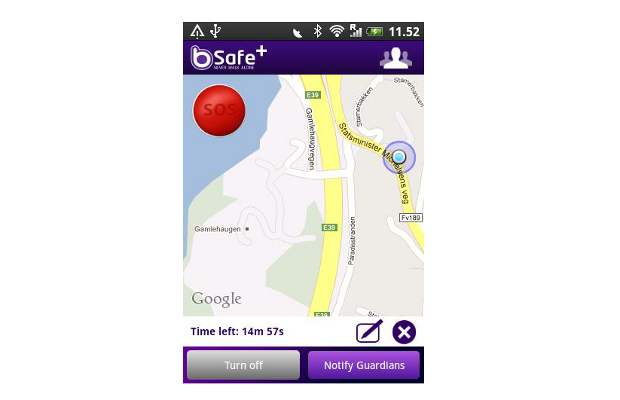 Another very useful aspect of the application is the "I'm here" feature that can alert all the guardians about the location of the user. This is especially useful if you are travelling with unknown people or if you are in need of help but it is not an emergency.


Last but not least is another life-saver feature- the fake call. The fake call sounds like real calls and in times of emergency, such as when you feel you are being followed or someone is stalking you, you can program the application to call you after a stipulated time so that the person following you gets a hint that you know about his presence. Also, the feature is useful at times when you are stuck in a boring meeting and desperately want to get out of it.
All in all this is a very useful application that can certainly come in handy in times of need and it is available in both free as well as paid versions that can be bought right from within the application if you want more features. Otherwise too this app is complete in terms of utility and can be used without any hitches.