3G services have arrived, but you need a 3G handset to enjoy the benefits. We have prepared a list of 3G devices that have the features and price to attract people who want value for money.
Sony Ericsson Cedar
This good looking 3G phone has a 2.2 inch screen and a 2 mega pixel camera. The device costs about Rs 4,800. Cedar has Facebook and Twitter apps, and equipped with Sony technology, the camera gives good results.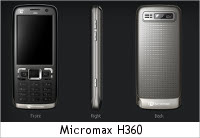 Cedar is capable of using 3G networks at speeds of up to 3.6 Mbps, but it lacks a front camera so video conferencing isn't an option.
Micromax H360
This phone is not new; it was launched bundled with MTNL more than a year ago. But in terms of features it's better than Cedar, with a 2.4 inch screen, video calling facility, 3 mega pixel camera with LED flash, and above all, 3.6 Mbps HSPA 3G. The handset is available for less than Rs 5,000.
Surprisingly, ever since the launch of H360, Micromax has added only two 3G phones. One is Modu (made by an Israeli company,) and the other is Andro, Micromax's Android phone. Andro is a good option because it opens a world of Android apps, at a price of Rs 6,900.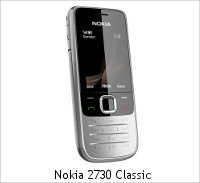 Nokia 2730 Classic
Nokia Classic comes with the reliability and ease of use associated with most Nokia phones. It has a good battery, a 2 mega pixel camera and comfortable user interface, with a price tag of Rs 4,000. But it has no front facing camera, and therefore doesn't support video calls. Besides, it uses old WCDMA 3G technology which is incapable of speeds greater than 384 Kbps. Since 3G networks are theoretically capable of 21 Mbps, Nokia 2730 could be disappointing.
Nevertheless, the phone scores well where memory and sound quality are concerned.
Nokia also has C2-01, which has a bigger camera and costs about as much as 2730 does. It too uses old 3G technology, capable of just 384 Kbps.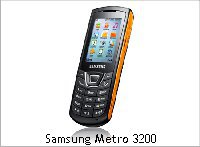 Samsung Metro 3200
The phone has a 2 inch screen, a 2 mega pixel camera and the ability to use Bluetooth. It comes with social networking features such as integrated Facebook, Twitter, Picasa and Flickr which are all accessible at the touch of a button. On the music front too the phone delivers well.
Like the Nokia phone, Metro 3200 uses WCDMA technology, but since it costs Rs 3,500 Metro 3200 is a good 2G alternative as well.
Spice G-6500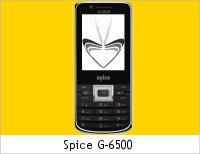 G-6500 is a bar shaped device with a 2.2 inch screen, 1.3 mega pixel back camera and a front facing VGA camera for video calls. Its memory is expandable to 4 GB. While the phone uses old 3G technology, it does still enable video calls. On the whole, the device doesn't have great features and since it's more expensive than Metro 3200, it is probably not a good buy.
Verdict
The task of finding 3G handsets that cost less than Rs 5,000 turned out to be tougher than expected. Indian manufacturers are yet to see the opportunity or are waiting for initial hype to die down before they formulate their 3G strategies.
This means that most handsets that really deliver a 3G experience are priced above Rs 7,000. At that price multiple options from various manufacturers are available. Meanwhile, below Rs 5,000 there are only two real contenders — Micromax and Sony Ericsson, and between these Sony's device is perhaps the best considering that it is newer and from a well known make. Having said that, Micromax does have more features of the two since it permits video calling, which Cedar doesn't.