Note taking applications are available in plenty today, and each one tries to offer something better than the other to woo customers. Irrespective of the platform, note taking applications today are fast becoming important to users simply because in our busy lives we see a need and utility for them and use them more often. StickMe is another such promising utility that is available for users of Apple iOS devices such as the iPhone, iPad and the iPod touch.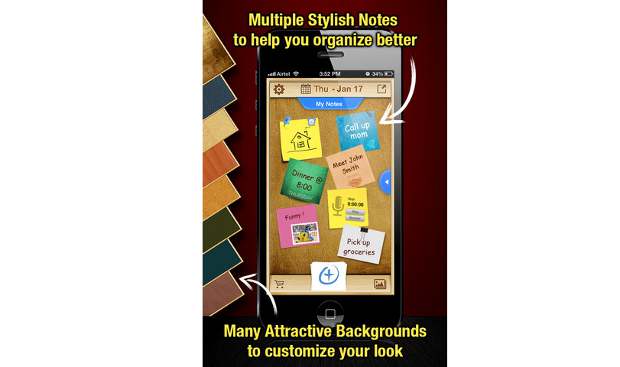 The application, to begin with, has a big download size for installation, but has no negative issues on Apple devices as they are optimized for smooth performance and so is the case with StickMe notes. The application in simple words glorifies a to do list but also makes it exciting and much easier to use. The app adds a ton of utility.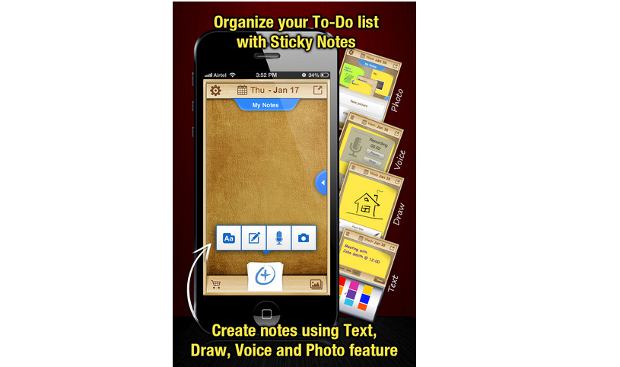 In essence it takes note taking to whole new level. To begin with all the user needs to do is create a new note and then add text, pictures and even handwritten notes. Also included is the ability to take voice based notes that can be embedded in notes and accessed later on. All this is posted beautifully on the board that the application showcases.
Users can easily modify the size of the note in terms of its dimensions so as to accommodate more notes or even highlight important tasks while making the lesser important ones take a back seat.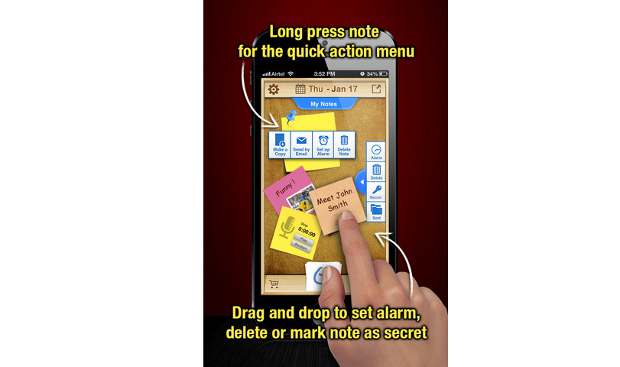 One of the innovative features other than the resizing option is the ability to put up sticky notes, which get the most prominent position and stay on top no matter how many notes you post on the notice board.
Along with that, important notes can also be posted on the device as the wallpaper or as the lock screen picture as well so that they stay in front of the user's eyes till manually removed.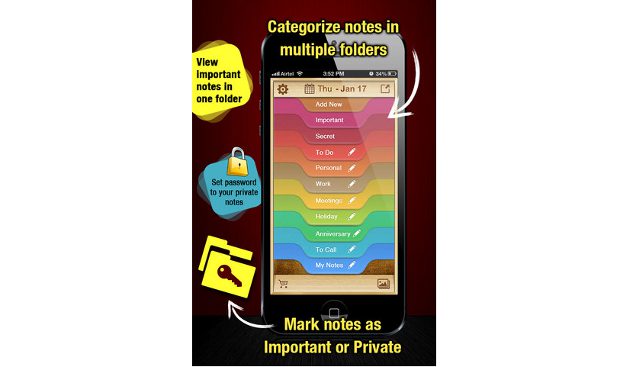 In general StickMe notes offers a great number of features that include the option to set a reminder alarm for the note as well so that the user stays on track for the job that needs to be done. Plus, if it is something that a bunch of users have to do then it can be shared with other users via email or Facebook so that they also get it in their device.
The application is basically available in one variant that is available on all devices running Apple iOS version 5.1 and above. The application itself is available free of cost but comes with an in app purchase option for unlocking premium features. For that users can choose to buy an upgrade worth Rs 55 for getting unlimited notes, as there is a cut off limit for the free version application. Also, there is a bonanza pack that offers unlimited notes, Sticky notes, Secret folder and a ton of customization options.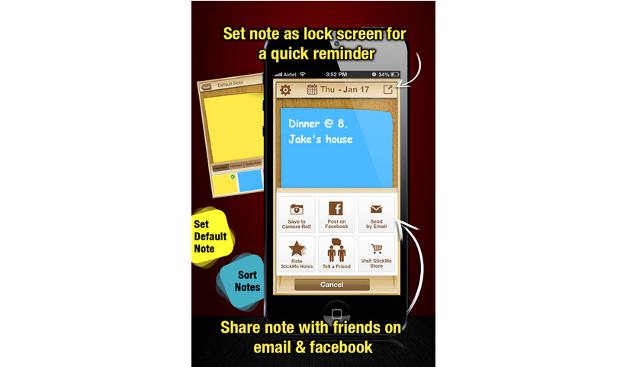 All in all StickMe Notes is a useful little application both in the free and paid versions although buying notes will inevitably be necessary as you start really using the features that this app offers.