The HTC Desire 526G+ is a dashing smartphone but on other parameters it is equal or below par than its competitors.
Advertisement
Pros
Attractive and sturdy design
Can play high end games
Good battery back up
Cons
Average cameras
Touchscreen issues
HTC is one of the most trusted brands, especially when it comes to mid and high range devices. However, HTC is yet to recreate that magic in the affordable segment though it has several such devices including the Desire 210, Desire U and Desire 310 smartphones.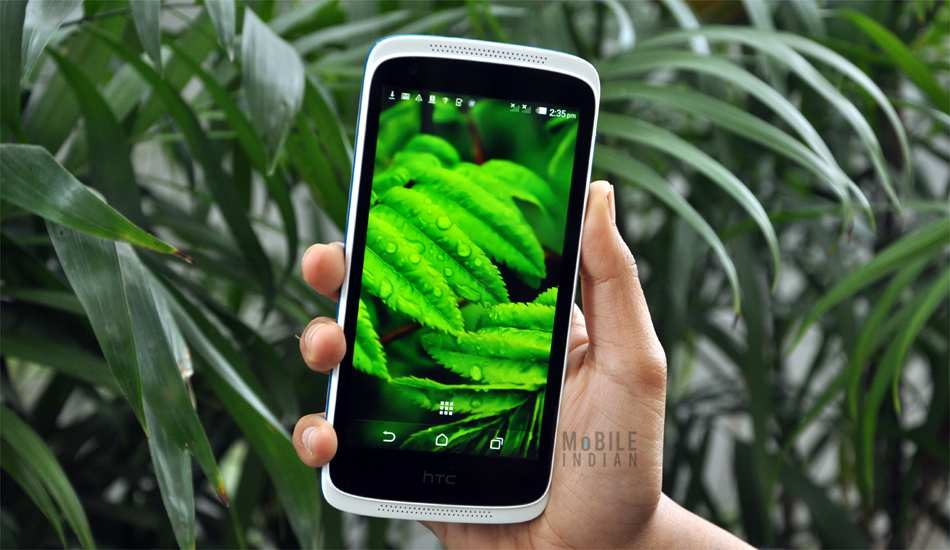 But for quite some time, HTC is trying to increase its user base. Though it has not yet managed to offer something extraordinary in the budget segment that would pull people away from the Xiaomi and Micromax phones. Its latest affordable smartphone offering is the HTC Desire 526G+ whose price starts from Rs 10,400.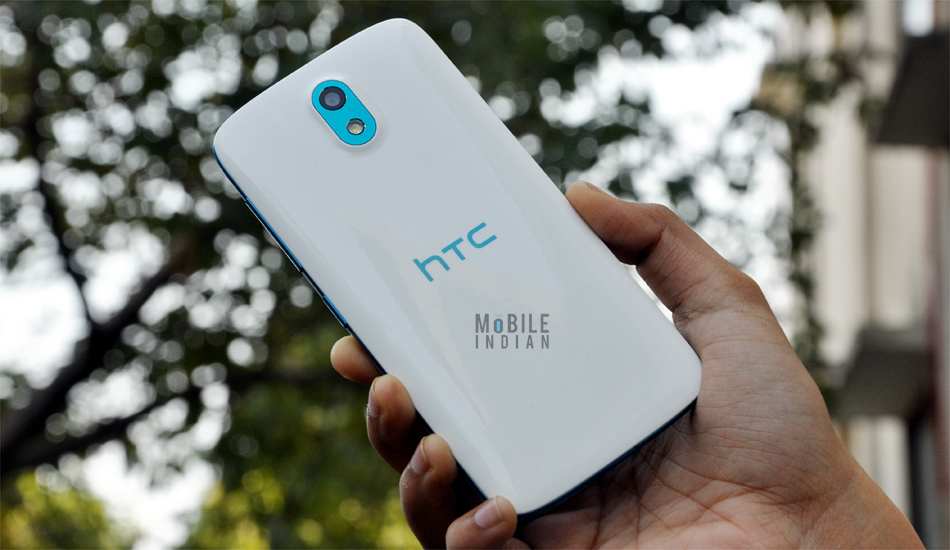 We used the Desire 526G+ for over a fortnight to check how it behaves in real-world scenario and here is our findings.

Design

HTC has always impressed me with its smartphone designs and I was not surprised to see the Desire 526G+ which is undoubtedly one of the best looking phones in this segment. Though it doesn't have metallic body or a rubberised finish (which I prefer the most) but it looks trendy and cute. Its plastic back panel has a glossy finish, giving it a sparkling look, and what's more, it isn't slippery. But, may be in summers it might get a bit slippery.

It comes in white and black colours; though I haven't seen the black variant, but I can certainly say for sure that you won't regret buying the white version which has blue stripes on its side panels and around the rear camera module that gives the best contrast to the white body.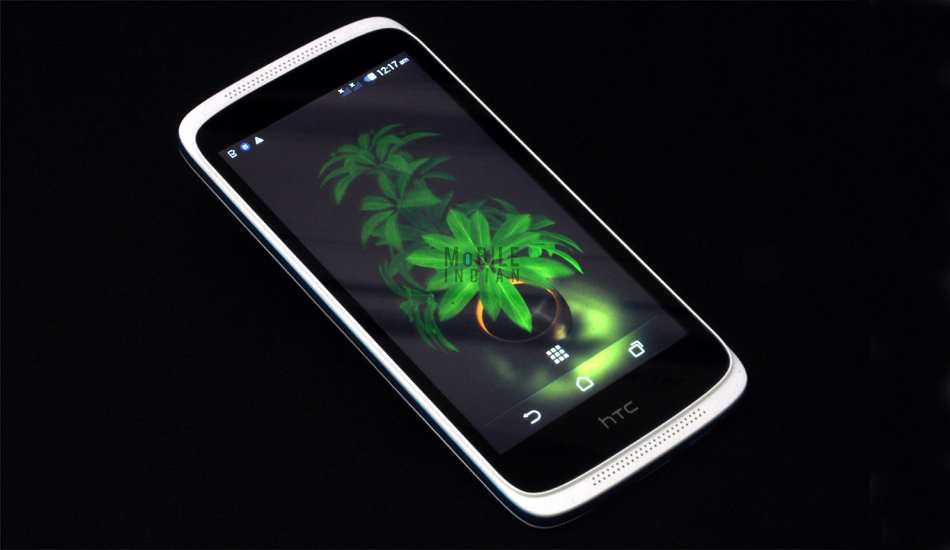 The plastic used for the body feels great in hand and it fits the palm nicely and the phone feels quite sturdy as well. As you can see in its pictures, the HTC Desire 526G+ looks completely different from its competitors and most importantly- doesn't look cheap.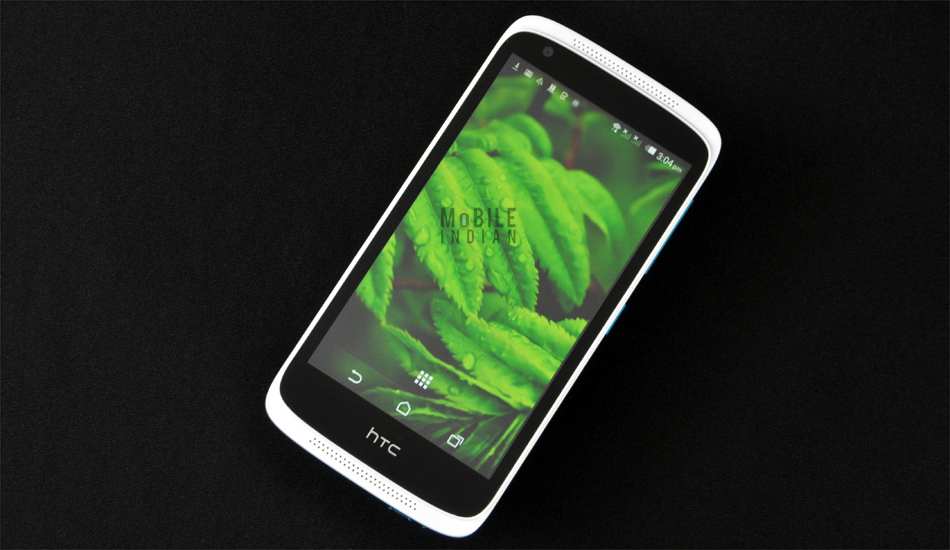 Another aspect that I love about this HTC handset is the dual front speakers; since speakers at the bottom often gets blocked while playing games and watching movies.

There are two micro SIM slots under the back panel along with a micro SD card slot. The 3.5 mm jack is at the top while the micro USB port is at the bottom panel along with a tiny microphone hole.

Display

The Desire 526G+ offers a 4.7 inch screen with qHD (540x960 pixels) resolution which on paper isn't that attractive. It should have high definition resolution at least which would have been a huge plus for the phone. But still the lack of resolution isn't that palpable unless you are playing very high end games.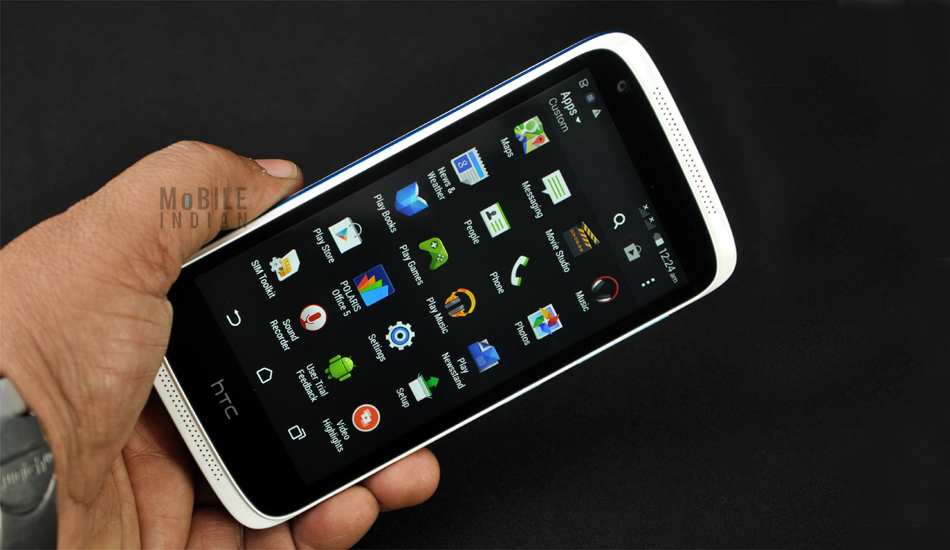 The display doesn't have any scratch resistant glass covering either. However, even after 20-days of usage without any screen protector, there was hardly any marks on the screen. But still I would advise the use of a screen protector.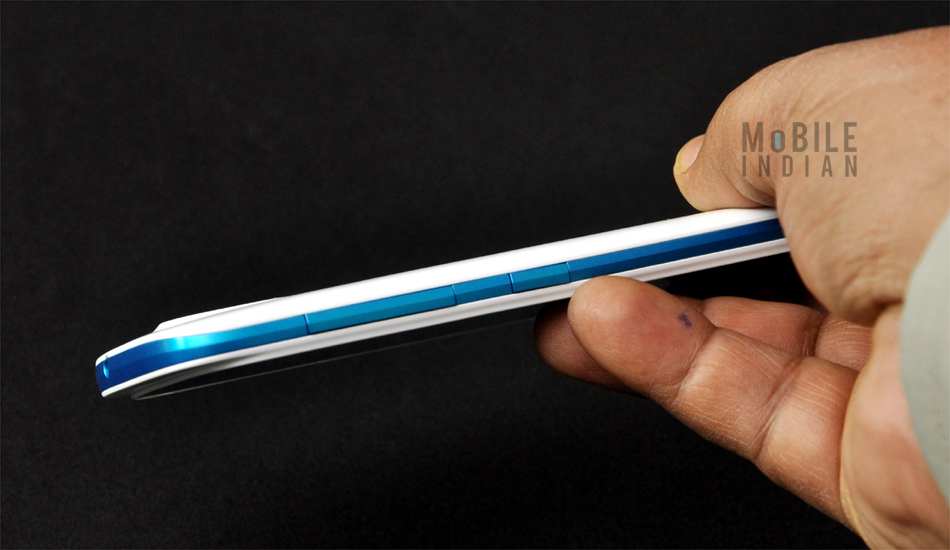 The screen also has just enough brightness for outdoors but in hot Delhi summers, I doubt if it would be enough.

The touchscreen though was performing nicely at the start of the review, the response became erratic towards the end of the review.

Interface

This is another area where the HTC smartphones continue to impress. Ofcourse I was a bit disappointed to see the older Android 4.4 KitKat version in the Desire 526G+ which most likely will not get the latest Android 5.0 update any time soon considering HTC's poor track record of releasing updates very late and that too for its high end devices only. However, I must underline here that HTC Sense interface with Blinkfeed feature is one of the most adorable UI to have.

The Blinkfeed presents all your social network feeds in tile format in the home page itself and it appears on the extreme left of the screen. There is an Easy mode as well if you are not comfortable with the Blinkfeed UI.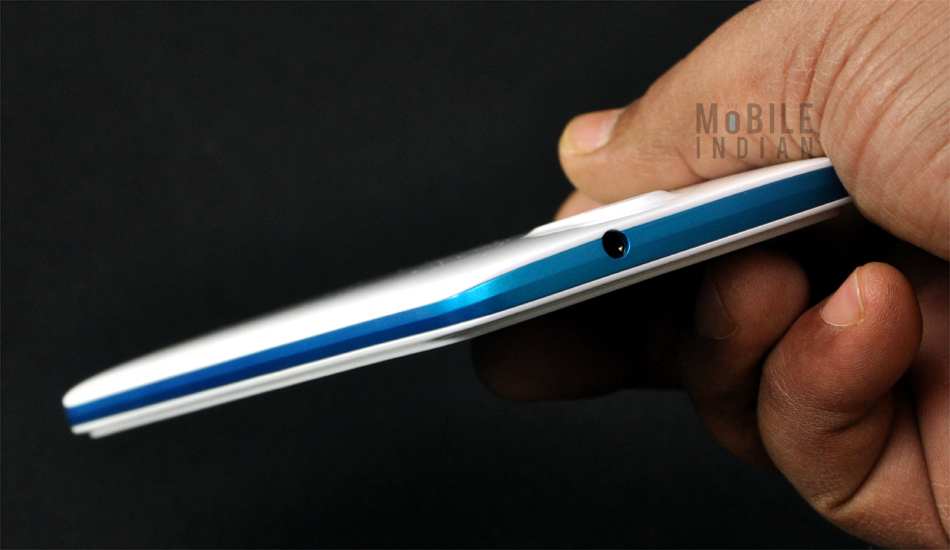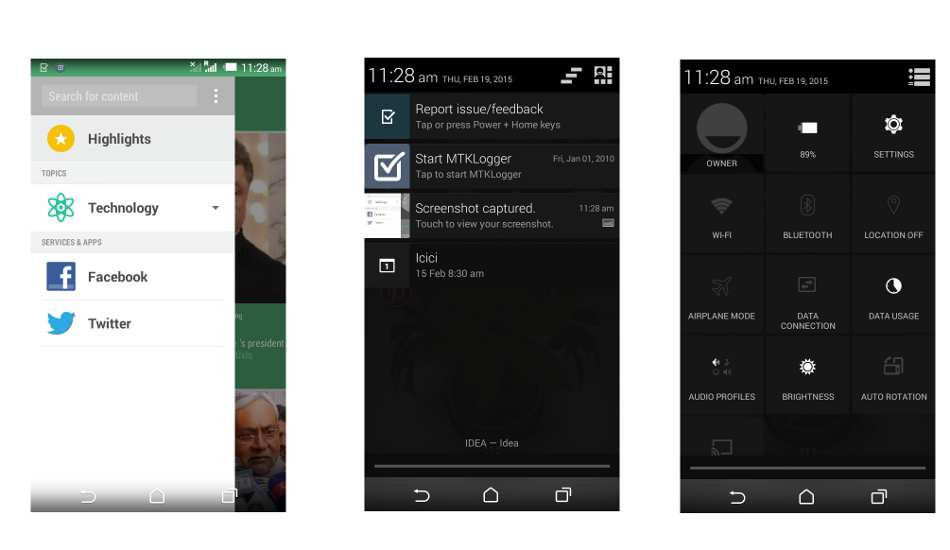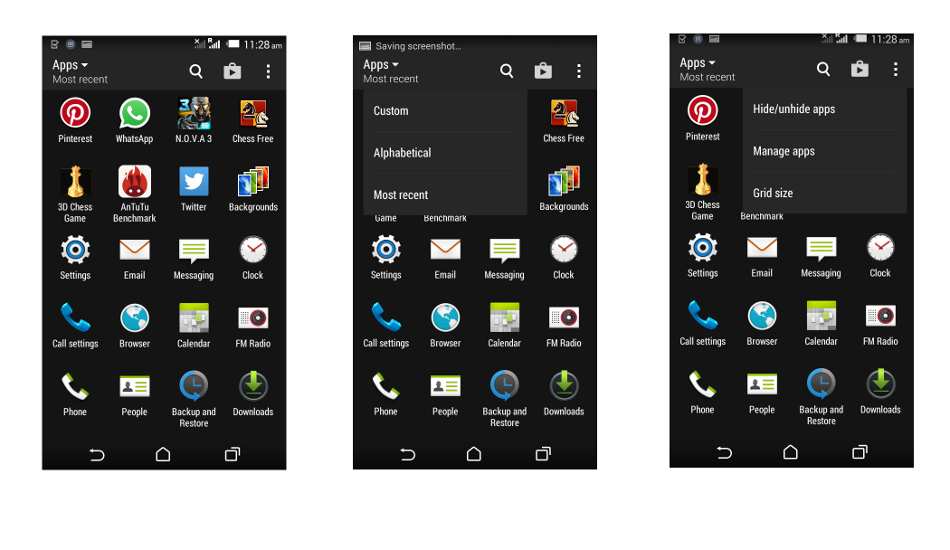 In the app drawer, the applications can be arranged in the "most recent" or "alphabetical" or in "Custom" mode. Unlike in other Android devices, here you have to scroll from top to bottom and not side to side.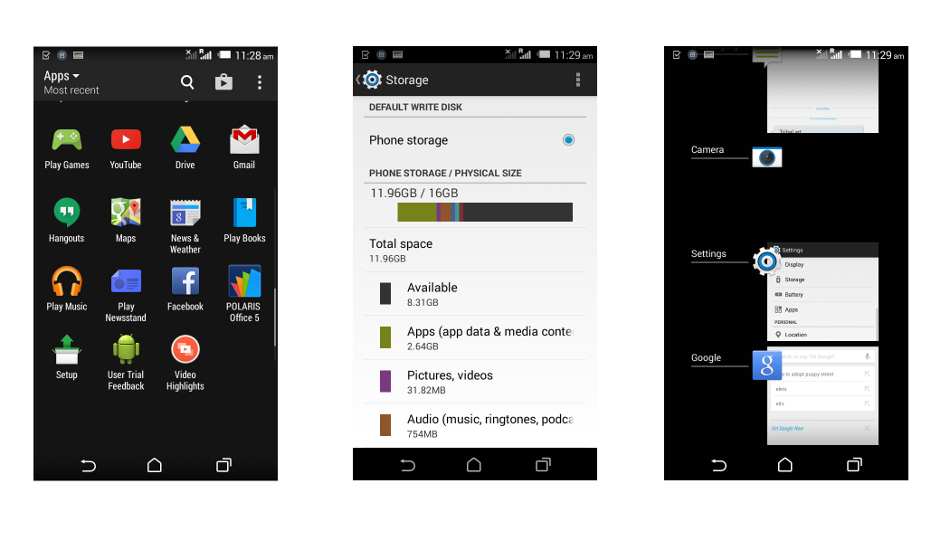 To conclude, the interface is quite different but nice.

Camera

The HTC Desire 526G+ offers an 8 megapixel rear camera and a 2 megapixel front camera. Though HTC's phones are always equated with great camera phones but considering the price, I wasn't that enthusiastic about camera capabilities of this handset. It has the regular camera features as well like panorama, beauty face, etc.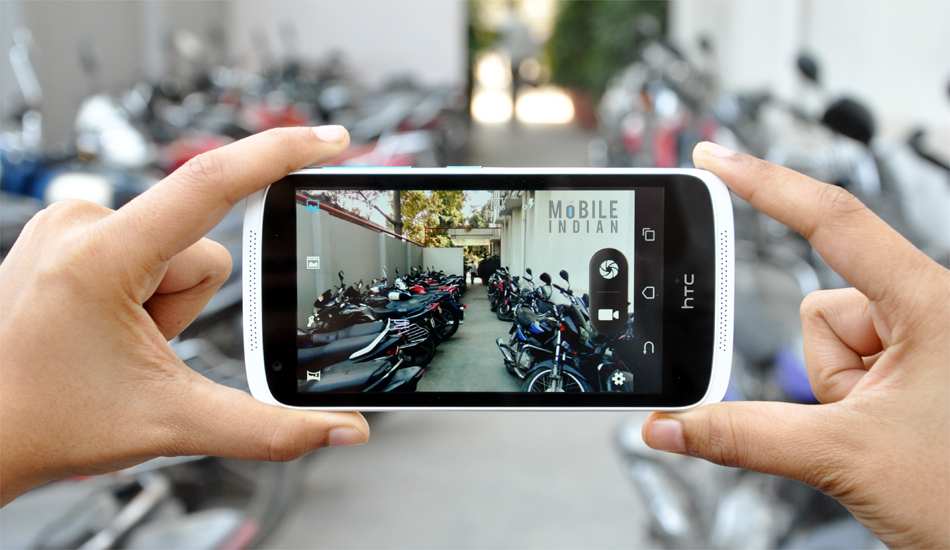 As far as the camera quality goes, the 8 megapixel unit of Desire 526G+ is decent in good lighting but it still doesn't offer details so that one can crop the pictures. It also takes a bit of time to focus and especially in macro shooting, it is unable to focus on closer objects. Against the sunlight and in low light, the resultant images are simply ordinary. However, if lighting is good, then the phone has no problem whatsoever and it also manages to capture colours quite nicely.

The front 2 megapixel camera is okay for selfies and video calls. We have infact published couple of pictures clicked via its rear camera which you can check out here.

Performance

The HTC Desire 526G+ has a 1.7 GHz Mediatek MT6592 octa core processor which is being assisted by Mali 450 graphics processor and 1 GB RAM. Its powerful hardware's ability also reflects while benchmarking. On Antutu benchmark, it managed to get a great score of 32913. The phone also managed to offer superb performance and it easily managed to run even high end games including the 'Nova 3 Freedom edition'.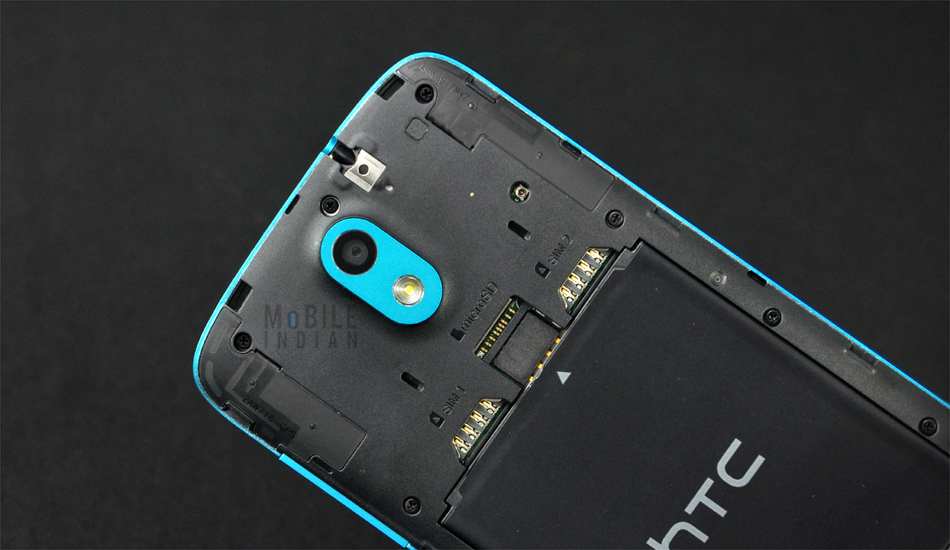 However, when we applied a bit more pressure the phone started to show a bit of stress. Towards the end of our review process, there were frequent hangs, during which I was playing a full HD video. It was thus not clear, whether it was the video that was causing the problem or it was multitasking but one thing was certain that screen has poor response. Also, while gaming, the phone gets heated a bit more than usual.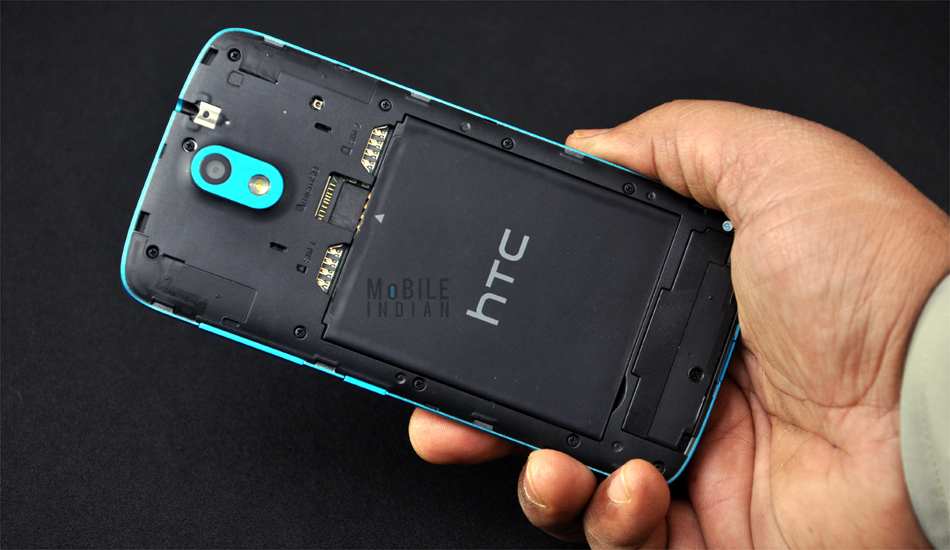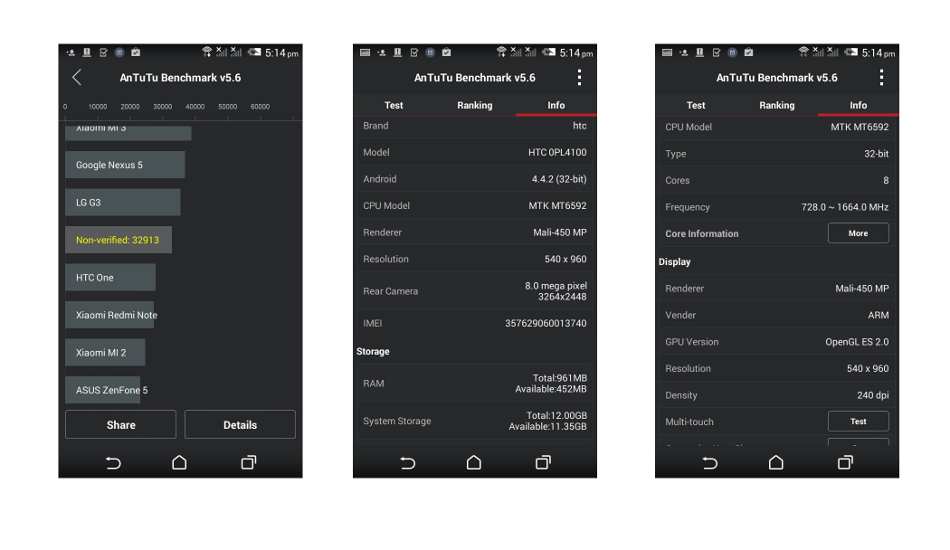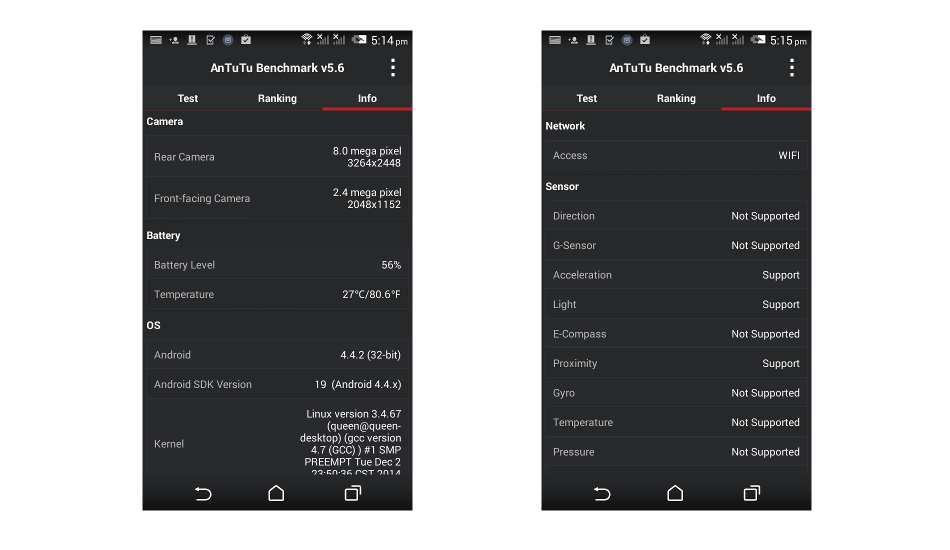 The HTC Desire 526G+ has though decent battery back up. Once fully charged in the morning, the 2000 mAh battery of Desire 526G+ managed to stay put through out the day with medium usage. Even heavy users could get about 12 hours of back up.

Other features

It comes with decent 8 GB and 16 GB storage, even both the versions have a 32 GB micro SD card slot. In the 16 GB version, which we were reviewing, 11.96 GB is available for the users.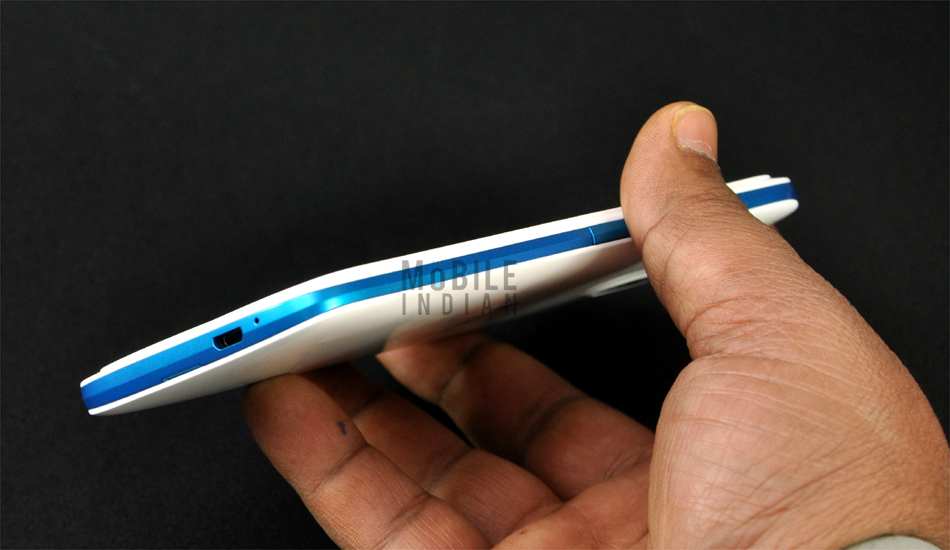 For connectivity, the Desire 526G+ offers two SIM (micro SIM) card slots both of which can accommodate a 3G SIM. Besides, there is a micro USB port for charging and file transfer. You can also use its Bluetooth connectivity for transferring files. It has WiFi and GPS as well.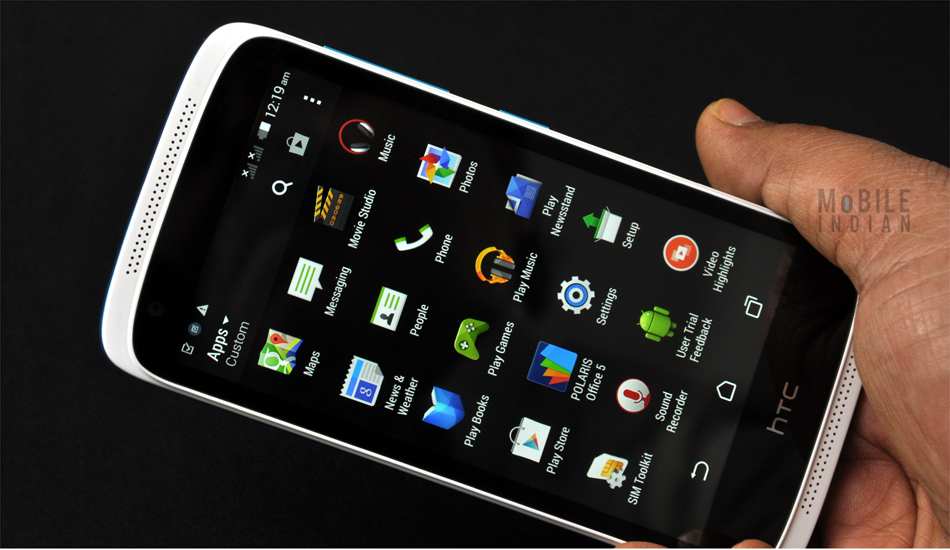 For entertainment, the HTC Desire 526G+ offers audio/video player and FM radio. There is an audio enhancer as well. However, the dual front speakers are not that good and one must use a good quality headset for better experience. There wasn't any problem when it comes to radio or music player but as I told earlier in the performance section, the phone hanged while playing a full HD video and such was the severity that I had to opt for hard reset.
Advertisement
Verdict
To sum up, go for the HTC Desire 526G+ if you are brand conscious and need a device with good looks, decent battery back up and performance. But if you ignore brand and looks, there are lot many handsets to choose from.