Bluetooth speakers have redefined the way we listen to music now. Gone are those days when one needs to stick near a large music system to listen to their favourite songs. One can now take these small speakers anywhere they like and enjoy a good music listening experience. However, most of them are directional, concentrating all the sounds on one spot. But, don't worry companies like Bose has come with a solution with the launch of SoundLink Revolve and Revolve+ speakers, which offers omnidirectional sounds for Rs 19,900 and Rs 24,500 respectively.
Bose is always known for giving some premium music experience along with some unique design and yes, an expensive price tag. We will talk about the smaller sibling, the Bose SoundLink Revolve here, which comes loaded with some interesting features. So, will it be able to do justice to the brand's legacy? Let's find out.
Premium design? Delivered!
The cylindrical shape of both the speakers does gives a premium look. The aluminium body is seamlessly wrapped around the speaker, which makes it reliable enough. The rounded top and bottom of the device are made of rubber, which gives a nice touch to the speaker design and helps it withstand spills, rain and pool splashes (after all it is IPX4 rated). We got the Triple Black variant for review, and it sure looked sturdy enough for a Bluetooth speaker.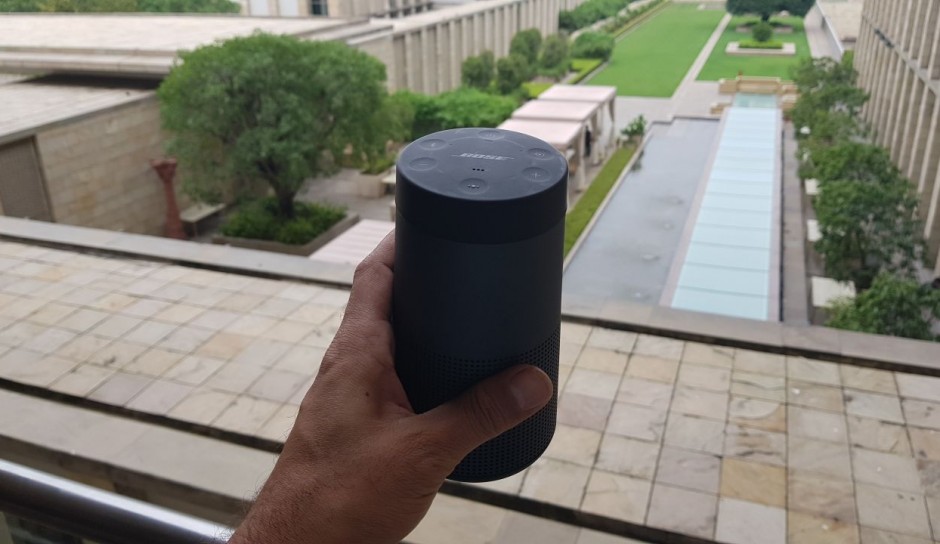 The top house power on/off, Aux input, Bluetooth, volume up, volume down and multi-function buttons. The latter can be used to play/pause a song, receive calls and open Google Assistant and Apple Siri. If you head south, you willfind micro USB port and AUX port, while at the bottom of the speaker there is a tripod thread, through which you mount it on a tripod stand to take it for outdoor parties. That said, the speaker does give a solid look and feel.
Sound Performance? Almost Delivered!
Coming to the sound of the speaker, the brand says that the speaker combines dual-opposing passive radiators with a powerful, efficient transducer, which is positioned face-down, and a new patented acoustic deflector. This coupled with an added pressure trap, eliminate distortion and sound radiates uniformly in every direction with deep, rich bass. Though it might sound a bit technical, the actual performance of the device is quite impressive.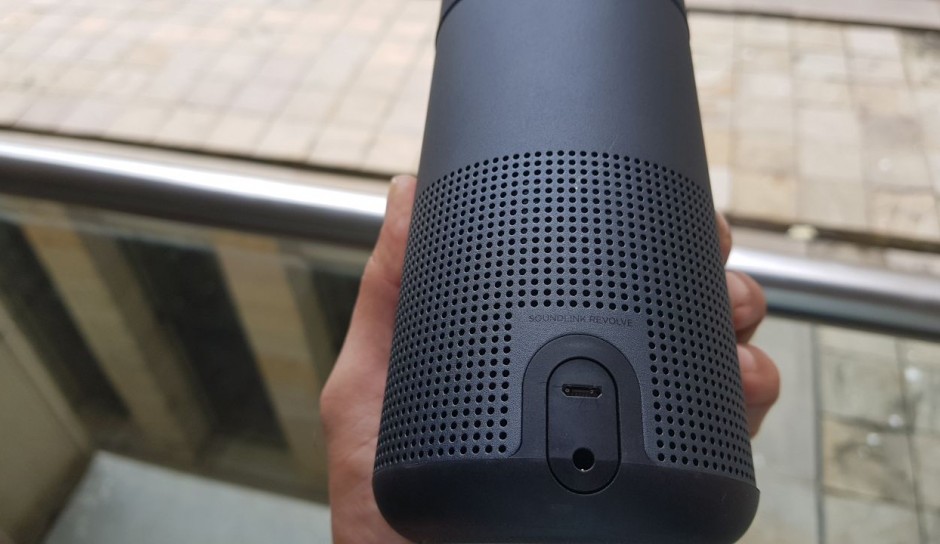 The plus point of a 360-degree sound is the fact that it gives the same music experience from all angles and places. There is no noticeable dead spot in this one, which some 360 speakers are guilty of. The sound performance is pretty interesting and it almost delivers on every aspect. Yes, 'almost'. It gives good combination high treble, mid ranges and low bass. The sound output is pretty loud for a small speaker like this one, and it is enough to fill the room smartly. However, when kept in the middle of the room, the bass quality is not that impressive. So, it is advisable you keep it near a wall, which helps to reflect sound waves and enhances the bass of the speaker.
We played different songs from different genres, and we were quite happy with the performance of the speaker. The multi-function button comes with different features. You play/pause a song, receive a call and interact with Google Assistant and Apple Siri. We tried it with Google Assistant and it was able to recognise most of the tasks we asked it to do. Coming to the battery performance, the wireless speaker claims to deliver up to 12 hours of output, which we found to be accurate enough.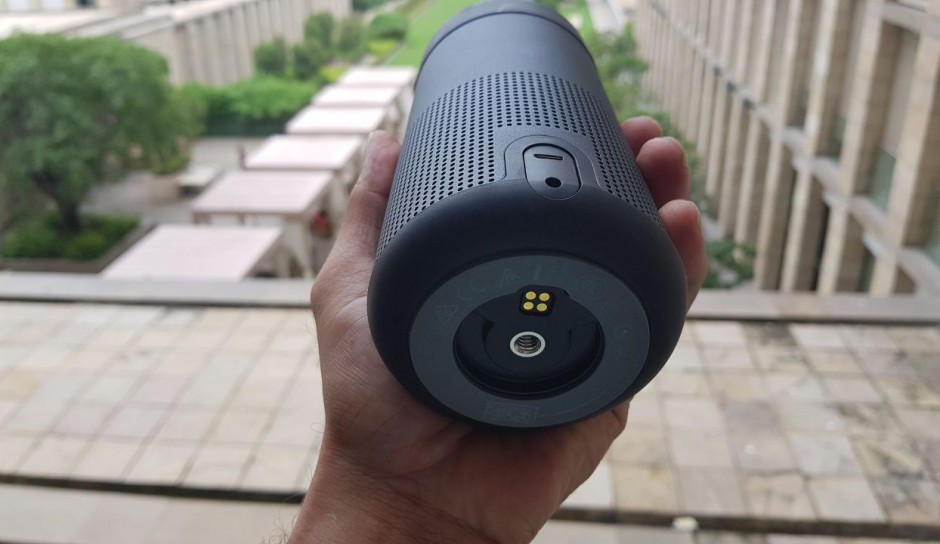 Coming to the Bose Connect app, which is available on both Google Play Store and Apple App Store, the application works pretty smoothly. The moment you open the app, it will ask to grant access to Bluetooth and once give it, the app starts searching for the Bluetooth speaker. To pair it with your device, you need to swipe down on the image of the speaker to connect. Once it is done, you can control the volume and can even connect other Bose speaker to have a stereo effect.