Xiaomi has announced the launch of Xiaomi Mi Community for its fans and customers in India and will be accessed in this country from June 20. Xiaomi is currently allowing registration and the testing for beta forum will start on 14th June. Xiaomi has also announced that the forum will work same like its Chinese counterpart.
Xiaomi Mi Community is a place where the Indian Mi fans can share their thoughts, interact with each other, share feedback, take part in various contests and become part of the launch events etc. Xiaomi is taking registrations for 500 beta testers. The chosen ones will receive an e-mail on 13th June with a link to sign up for the community.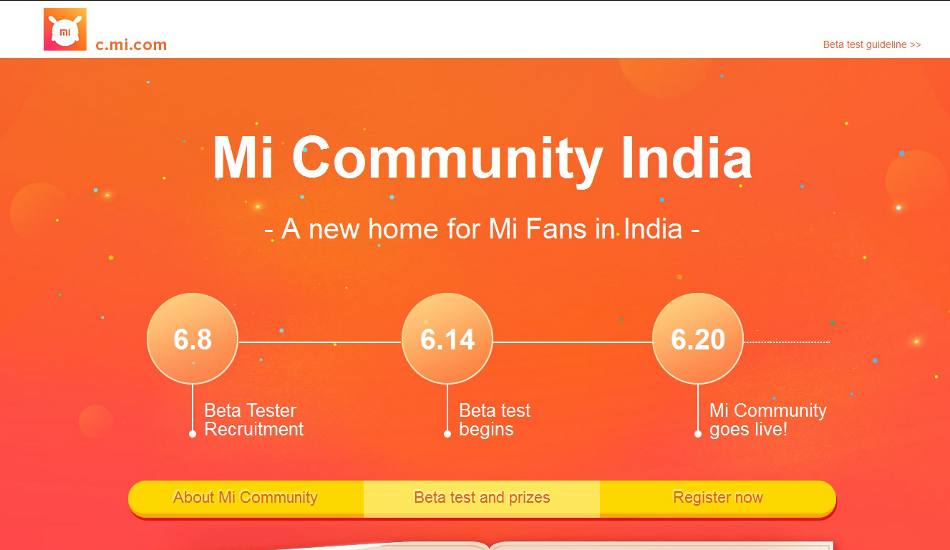 These testers will have access to the forum where they will get goodies also. The beta testers will also have access to use MIUI 8 and give their feedback to the company.
Mi India also shared a post on Facebook revealing that Hugo Barra, vice president, Xiaomi Global saying to bring the Mi Community to India. He said that company will soon bring the famous Mi pop party to India. However, the details of the party remained a mystery but he revealed that it will be announced once the Mi Community goes live on June 20.
You can register for the Mi Community here.