It's been three years since we saw an app labelled Musical.ly earn praises from teens all over the globe reaching around 200 million users in 2017. Later the same year, Beijing-based tech startup Bytedance bought musical.ly and integrated it into its own app which we've come to know as TikTok.
If you're unaware, TikTok has gained over 500 million users on a global basis in over 150 markets and is available in over 75 languages. It's also earned the most downloaded app feat on the Apple App Store with 45 million global downloads during the first quarter of last year.
In case you lived inside a cave or if social media platforms don't concern you, TikTok is cocktail of Instagram's Explore, Snapchat's filters, Vine's short format videos and Musical.ly's own lip syncing to song experience all mixed into a single platform. During the course of its run, TikTok has come a long way from being a teenage-only sensation to a whole new stage of social media where now brands and celebrities have started endorsing themselves in short video format.
Getting started
TikTok is available as a free app on both Android and iOS phones through the respective Google Play Store and Apple App Store. As soon as you download it, you can start watching videos right away. You don't even have to sign in to immediately start browsing videos but you might need one to post a video or a comment.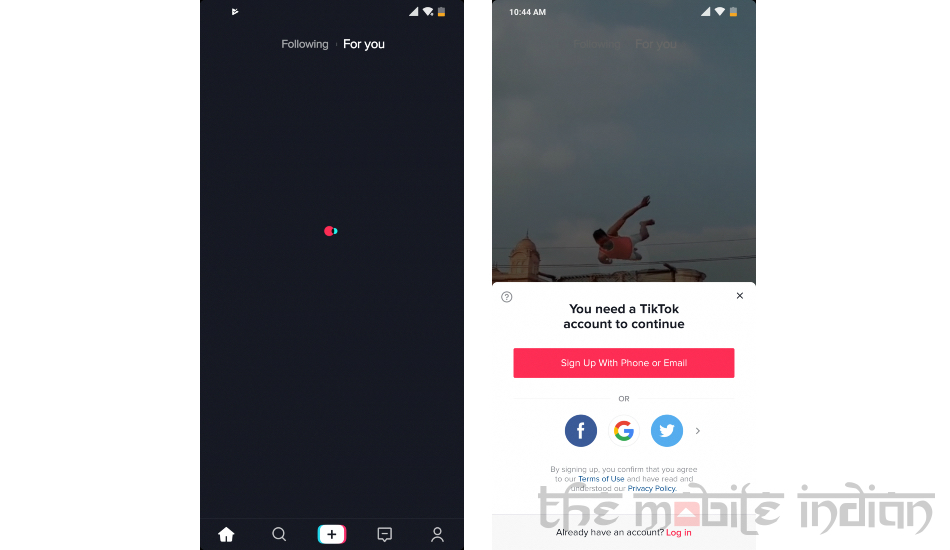 Users can sign up to TikTok using any of their email, phone number, or third-party sign-ins like Facebook to access other features of the app. When you sign up using your phone number, TikTok will assign a userID for you like "xyz123" but those registering through their mail IDs can get their TikTok ID personalised. At any point, users can their username by tapping on the bottom right corner and hitting "Edit Profile". By default, TikTok accounts are set to public but they can be set to private inside Settings.
What are you looking for?
When opening TikTok, users can be greeted by the "For You" main screen which lists the recent list of most popular videos on the platform. You don't have to follow anyone or anything to view these like you might have to when using Twitter or Facebook. The "For You" section is just like Instagram's Discover page which plays content based on the things you've liked or interacted with in the past. TikTok will use your likes over time to determine what's best for you and will show you all the relevant videos that you might be interested in.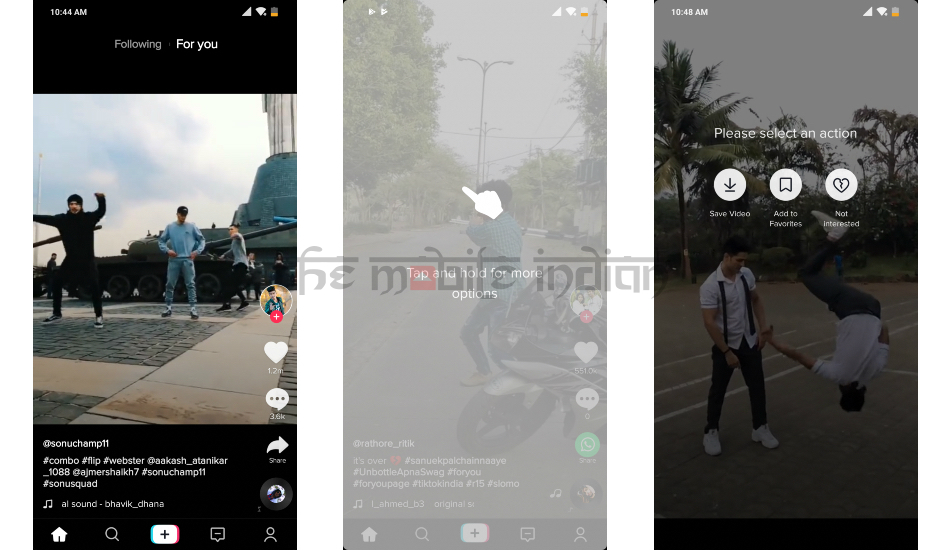 You can also follow other people or channels and click on the "Following" screen to view their videos. On clicking the familiar looking magnifying glass icon, users can search for their desired content. This searched item could either be a hashtag, channel name or a song that's associated with the video.
Like any other social media platform, TikTok allows you to like, comment and share TikTok content to other platforms. They can also clock on the "spinning record" icon to add a song to their TikTok video and select from a list of songs that are popular inside the app.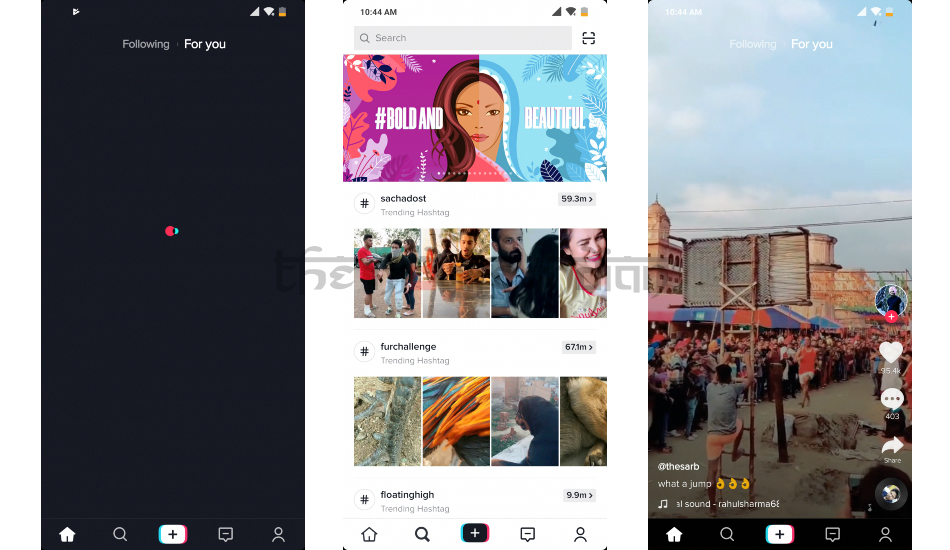 How to post your own TikTok video?
If you've gotten the hang of TikTok by now, you can try your hand at making your own short video on the platform. Tapping on the plus sign at the bottom of the app brings up the inbuilt camera interface and a red button. Users can either start recording or select a song to lip sync to or dance or do their own thing to up to 15 seconds. Users can also connect multiple clips together for up to 60 seconds of total recording.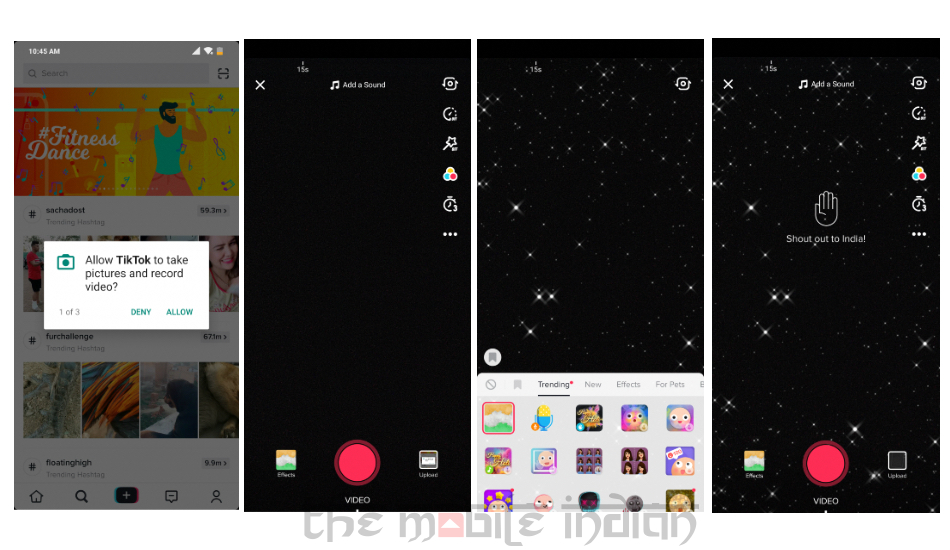 Additionally, TikTok also allows you to upload longer videos that have been recorded outside of the app and these don't have any limitations in time. After capturing a video, you can decorate your video with stickers and emojis, tag friends, add a caption and tweak some other details before posting it.
You can view who all liked your video and the reactions that followed by heading over to the Notification menu which can be accessed by clicking on the icon on the right side of the plus sign. The same section will also notify you in case the people you follow add a new video to their timeline.
You're now ready to explore TikTok on your own and you can always play with it if you've got some time to spare. Get browsing and get yourself in the bandwagon.