Music streaming service provider, Saavn has announced the launch of its paid music streaming service – Saavn Pro – which will allow users to stream songs offline as well. The free version of the app, known as Saavn, only allows streaming songs online. So with Saavn Pro, users would be able to save songs on their devices which will be allowed to play even in the absence of an active internet connection.
To save music for offline listening (or caching), users simply will have to hit the cloud icon next to any song or playlist. The service will be made available as a free 30 day trial for users and following a 30-day free trial, users can subscribe to Saavn Pro for Rs 215 per month directly through their Apple ID.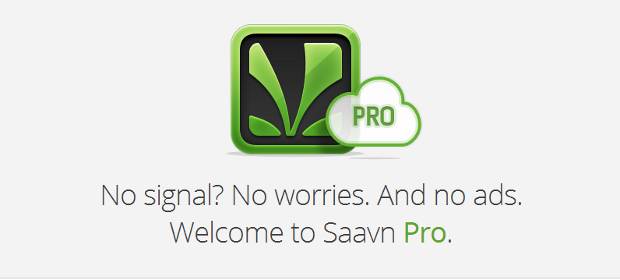 Although, the free version of Saavn application is available for both the Android as well as iOS platforms, the new version will initially be launched for iOS devices only following which its Android version is expected.
It is expected that the newly added English music streaming service will also be provided in the Saavn Pro application. For this new English music streaming service, Saavn has tied up with Sony Music and Universal Music.
Saavn claims to have tie ups with more than 300 music labels and also claims to have 99 percent of the known catalog across Bollywood, regional, and devotional music.
Saavn at present is one of the most popular music streaming applications available in India that offers services without any subscription fees or charges. With premium services rolling out Saavn is looking forward to competing with services such as Spotify and Google Music.