Nvidia, which has recently showed couple of prototype devices running the upcoming Tegra 4 mobile processor at the Computex 2013 event in Taiwan, is seems to have readied another touchscreen technology.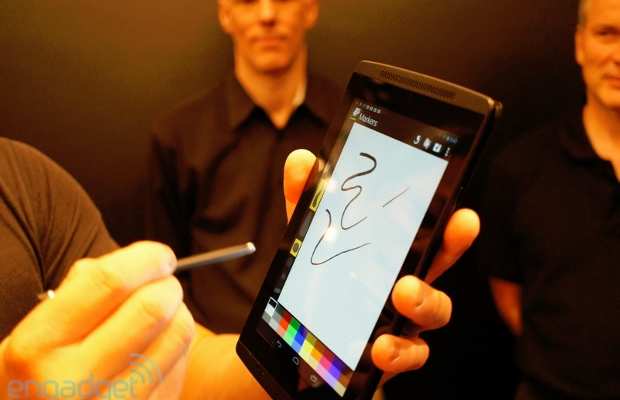 Engadget claimed to have got few images of the new touchscreen technology which was being demonstrated by Jen-Hsun Huang, the chief executive officer of Nvidia, on a prototype tablet using a stylus.
The new touchscreen technology shown by Nvidia involves stylus and the software-hardware combination provided by the company. The technology is based on the Nvidia DirectTouch platform (mostly software driven) and works with capacitive displays. With the DirectTouch platform, users can engage into specialised skills such as sketching and painting by making use of a stylus for input. How is this different? Well, the stylus gets various degrees of pressure based input.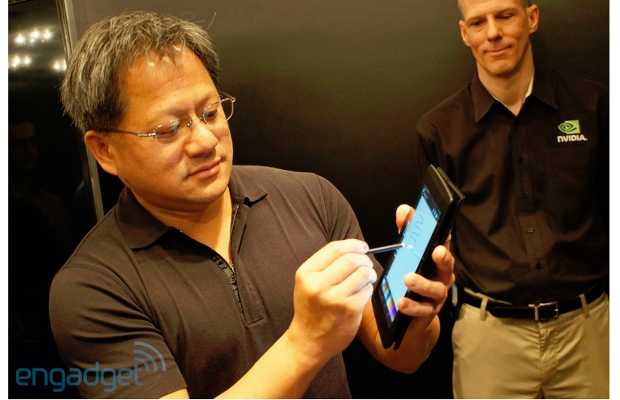 The non-digitizer stylus works entirely on the pressure and the display with high detection rate demonstrated different level of thickness in the input based on the pressure applied. Nvidia is counting on this new touchscreen based technology for the next generation tablets. However, the only limitation is that the DirectTouch platform has been designed to work only with the Nvidia Tegra 4 mobile processor.
So far, the company has not mentioned whether the DirectTouch technology will be made available commercially through the tablets.