In 2008, when mobile phones were still the hegemony of a few MNCs like Nokia and Samsung, a new company called Micromax started operations in India. Since then this Indian handset manufacturer has made a name for itself for 'feature rich phones for half the price of MNC brand products'.
Five years later, the company seems to have lost in its own canvas. In February this year, it launched the Canvas HD A116, which got a grand reception from Indian mobile consumers but they were at the receiving end since Day 1.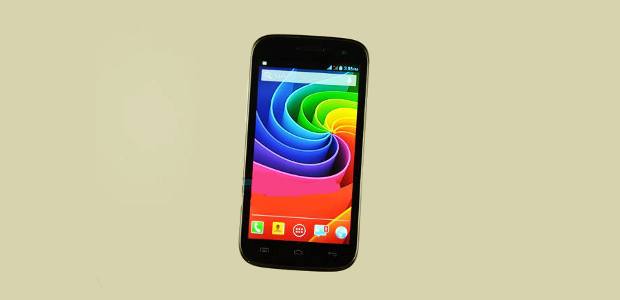 Potential buyers got the first shock when Micromax declared that the phone was sold out in the first hour of its launch. A month later, the company raised its price by around Rs 500 but even then it was unable to meet the demand. To top it all, retailers artificially raised the prices, sensing the lack of supplies of the phone.
Today the Micromax Canvas HD is being sold for Rs 16,500, whereas its best buy price is Rs 14,490, despite the fact that it was introduced for just Rs 13,999. This is perhaps the first time in the history of mobile phones that a company has raised its product's price even before it made its way to retail market and that too at a time when the market is flooded with a range of handsets.
Read on to know about the topsy-turvy journey of Micromax Canvas HD so far.
###PAGE###
January 21, 2013: Micromax unveiled Canvas HD A116
Micromax Canvas HD A116 was unveiled on January 21 with an impressive specification sheet including a 5 inch display, 1.2 GHz quad core MediaTek MT6589 processor, Android 4.1 Jelly Bean operating system, 1 GB of RAM, 8 megapixel rear camera and 4 GB of internal storage, expandable to up to 32 GB through a micro SD card.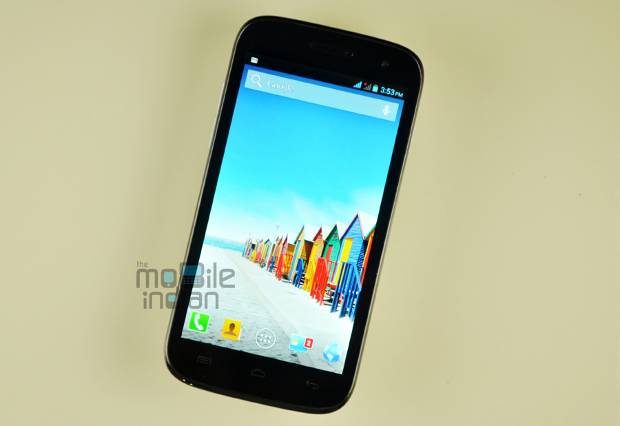 At that time, it sounded like an exciting proposition because since Micromax was launching a quad core smartphone it would definitely be priced attractively.
###PAGE###
February 13, 2013: Micromax Canvas HD A116 priced at Rs 13,999
Just a day before Valentine 's Day, Micromax said in a statement that Canvas HD A116 will be available in India from February 14 for Rs 13,999. The statement further added that initially, Canvas HD A116 will be available exclusively on Micromax online store (www.micromaxinfo.com) with a delivery time of 5-7 working days.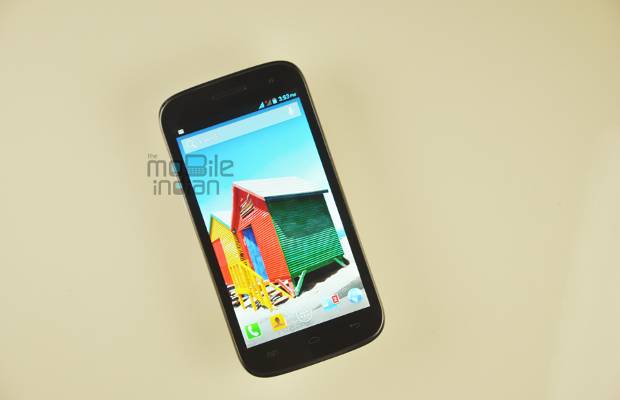 If we sum up this development in one line it would be "Micromax's exciting valentine day gift for its consumers."
February 14, 2013: Pre-booking for Micromax Canvas HD A116 commences
At the stroke of midnight on February 14, when people across the world welcomed Valentine's Day, Micromax started taking orders for Canvas HD for Rs 13,999 through its online store with a dispatch time of three working days.
Micromax had also introduced a six month and three month EMI payment option to buy Canvas HD A116, apart from regular payment methods like net banking, credit and debit cards.
But within an hour of its launch, Micromax had flashed a 'sold out' message, only to withdraw it soon after, which left consumers wondering where they were getting their stock so fast.
At best we can say that the first day of online sales were very badly managed in terms of supply and Micromax didn't take a leaf from the success of Micromax Canvas 2, which had a peak demand of around 10,000 units per day.
###PAGE###
March 20, 2013: Micromax raises price of Canvas HD
On March 20, Indian consumers got a shocker from Micromax. For the first time in the history of the Indian handset market, Micromax raised the price of its Canvas HD A116 smartphone by around Rs 500 even before it made its way to physical retail stores.
As a result of which, Micromax Canvas HD A116's price rose to Rs 14,499 against its launch price of Rs 13,999.


To pacify its consumers who had booked the smartphone, Micromax said in an email to them, "The proposed Finance Bill announced by the honorable Finance Minister of India on 28th Feb 2013 has made certain changes in the customs duty structure on all mobile phones with MRP greater than Rs 2,000. Because of this and other procedural issues, the shipment of your Canvas HD has been delayed by 10 working days. Along with the delay, the price of Canvas HD has also been revised to Rs 14,499."
It may be recalled that even now the delivery of Canvas HD was nowhere close to being labeled as a smooth affair. The only solace was that Micromax and online retailer Snapdeal (which was offering pre-booking of the phone in partnership with Micromax,) said in a statement that those who have pre-booked the phone will get it at the original price along with a free carry case worth Rs 700.
Interestingly, apart from Micromax, not a single Indian or MNC player raised the price of their handsets as a result of proposed Finance Bill in the said period. It looks like Micromax was not prepared to handle consumers' love for Canvas HD.
###PAGE###
March 26, 2013: Micromax Canvas HD A116 makes way to retail stores
Finally, Micromax said on its Facebook page that Canvas HD is heading towards physical stores. Along with that the company also claimed to have cleared 95 per cent of its preorders.


But the mails we got from our readers from across India, including places like Srinagar, J&K, said a different story. They were frustrated with the delay and non-availability of Micromax Canvas HD even after paying the whole amount.
4 April: Avoid overpriced Micromax Canvas HD
Micromax is definitely available in some retail stores across the country but a majority of them are cashing in on its short supply and are selling it for Rs 16,500 as compared to its MOP (market operational price) of Rs 14,990.
We have seen retailers selling handsets or tablets at different prices but the difference is usually around Rs 500 -Rs 1,000; in case of Micromax Canvas HD, though, the difference is Rs 1,600.
We would suggest that our readers pay only Rs 14,990 if they plan to buy Micromax Canvas HD because at the end of the day it's your hard earned money.
However, at the price of Micromax Canvas HD there are many phones that offer either the same thing at a much better price or more at a similar price.
You can choose to buy Karbonn Titanium S5 for Rs 11,990. It has a quad core Qualcomm Snapdragon processor and 5 inch display, or the Gionee Dream D1 which has a much better display than the Canvas HD and is selling for Rs 15,999. Xolo X1000 with an Intel processor, and superb performance and build quality is available for Rs 19,999. You can also look at Xolo Q800 with the same processor as Canvas HD, available at Rs 11,700.